Are baby slings and carriers worth it? 
Is there any truth in these claims? The best people to ask will, of course, be those who work with slings and carriers daily and know how to use them, and a wide cross-section of families! One person's experience is not enough to make an informed decision, so take such "lists" with a pinch of salt.
Let me begin by saying first of all, that carrying babies is important; our babies need to be held close to us so their brains and bodies can grow optimally and thrive. Loving nurture and connectedness in the early months and years predict a more positive future for a child. Holding and carrying babies is free; all you need is your arms! However, few of us manage to hold babies for any length of time as our bodies are often not as strong as they used to be, and few of us have the luxury of being able to take the time just to cuddle babies. This is where baby slings and carriers can be so useful, providing nurture while life goes on.
Baby carriers don't come cheap. For a single product, they do have quite the price tag, and if yours is gathering dust at the bottom of the cupboard, then you might be valid in feeling like you may not be getting value for money. But carriers can be worth their weight in gold and are one of the most practical parenting tools available if you're able to use and enjoy them properly.
Babywearing Consultant Brooke Maree shares with us her tips for getting the most out of your carrier.
If you've just started off using your carrier or wrap and it doesn't feel great, KEEP TRYING! You might be the first person in your family or group of friends to use one. You might not be able to find/afford professional help or peer support in your area. Don't give up! Anything new takes time. With a little bit of practice and patience, you'll get the hang of it in no time.
Carriers and slings are high-quality products designed and manufactured to a high standard. They are after all carrying some pretty important cargo in them so much safety testing goes into their production to assure the fabric is strong, the buckles won't break, and they will hold strong with lots of wear and use. My Baby Nursery has a wide range of the best baby prams for you to choose from.
Benefits of Using a Carrier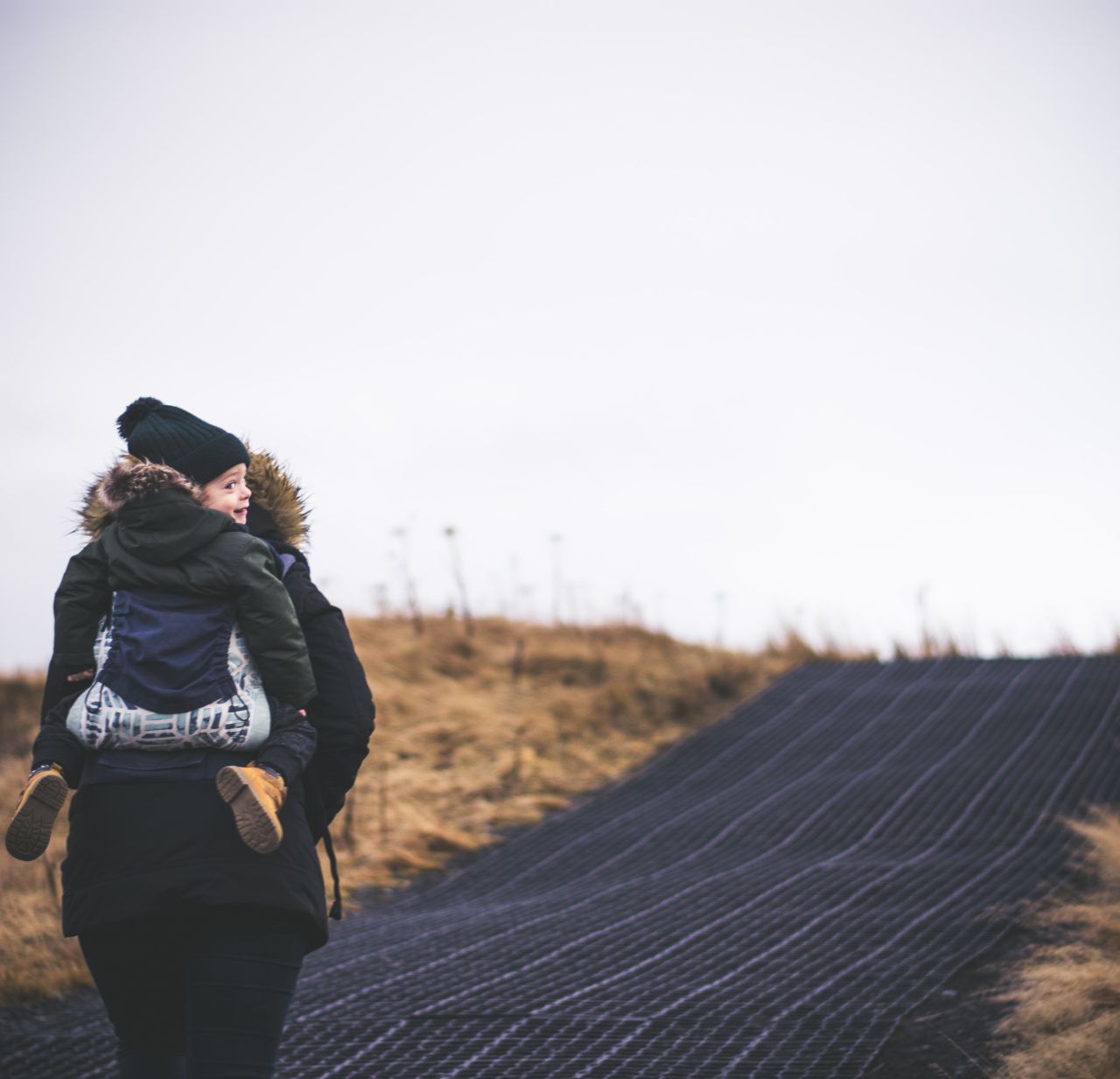 The benefits of using a carrier and babywearing are enormous. A baby is born needing to be held and cuddled, so a carrier is a perfect solution to meet their needs of comfort but to also save you from getting tired arms and a sore back. It can be tough to get things done with a baby who wants to be held all the time. Thankfully, being hands-free means, you can multi-task.
Studies have shown that parents who carried their babies for three hours per day could reduce their baby's crying by 43 per cent in total, including 54 per cent during the evening (the dreaded witching hours).
Parents are also able to form deeper bonds with their babies and respond to cues quicker, resulting in parents who feel much more confident in their role. Babywearing also protects little ones from extra stimulation and reduces the likelihood of contact with germs and viruses that their systems can't handle. For premature babies, physical touch and being held has been shown to improve health and weight gain.
Another study has shown that convenience is the most common reason for babywearing. Going to someplace? Whip out the carrier instead of a stroller. It's quicker, more portable, and the baby can go anywhere you're able to walk normally. Stairs, grass, crowds, and narrow aisles aren't really an issue anymore.
For further help with your carrier, try and find a local babywearing meet-up group (usually found on Facebook), or you can book in with a babywearing consultant.
I've just released my brand new online training program to teach you just how easy and simple it is to use your carrier and get it as safe and as comfortable as possible so that you're beaming with your hands-free and a happy baby.
Keep going. Don't give up. And soon you'll realise that your carrier is worth every penny and more.
What Types Are Available?
Carrier or Pouch
A padded carrier (pouch) of a firm or soft material worn on the body. These allow your baby to snuggle up in the face-in position. Most allow you to position your baby facing out, which allows more freedom of movement and greater visibility for an older baby. They are generally easy to use and to adjust for different wearers but are more limited in the range of positions for the baby.
Sling
A pouch or strip of fabric, worn across one shoulder. They offer not just the face-in and face-out positions, but usually also the "peapod" position, where a young baby is carried wrapped around or across your body. However, some models don't have any padding over the parent's shoulder, which can be less comfortable, and they don't always offer as much support to the baby as other types.
Wrap or Mei Tai
A long cloth strip wrapped and tied off around the body across either or both shoulders, or a cloth panel with four fabric tying straps. They can take some practice to get the wearing right, but can also be very comfortable and give excellent support to the child and the parent. Many examples of the above types can also be used to carry a child on your back. You can also find backpack carriers with rigid frames, intended for carrying older children on hikes.
How Do I Choose the Right One for Me and My Baby?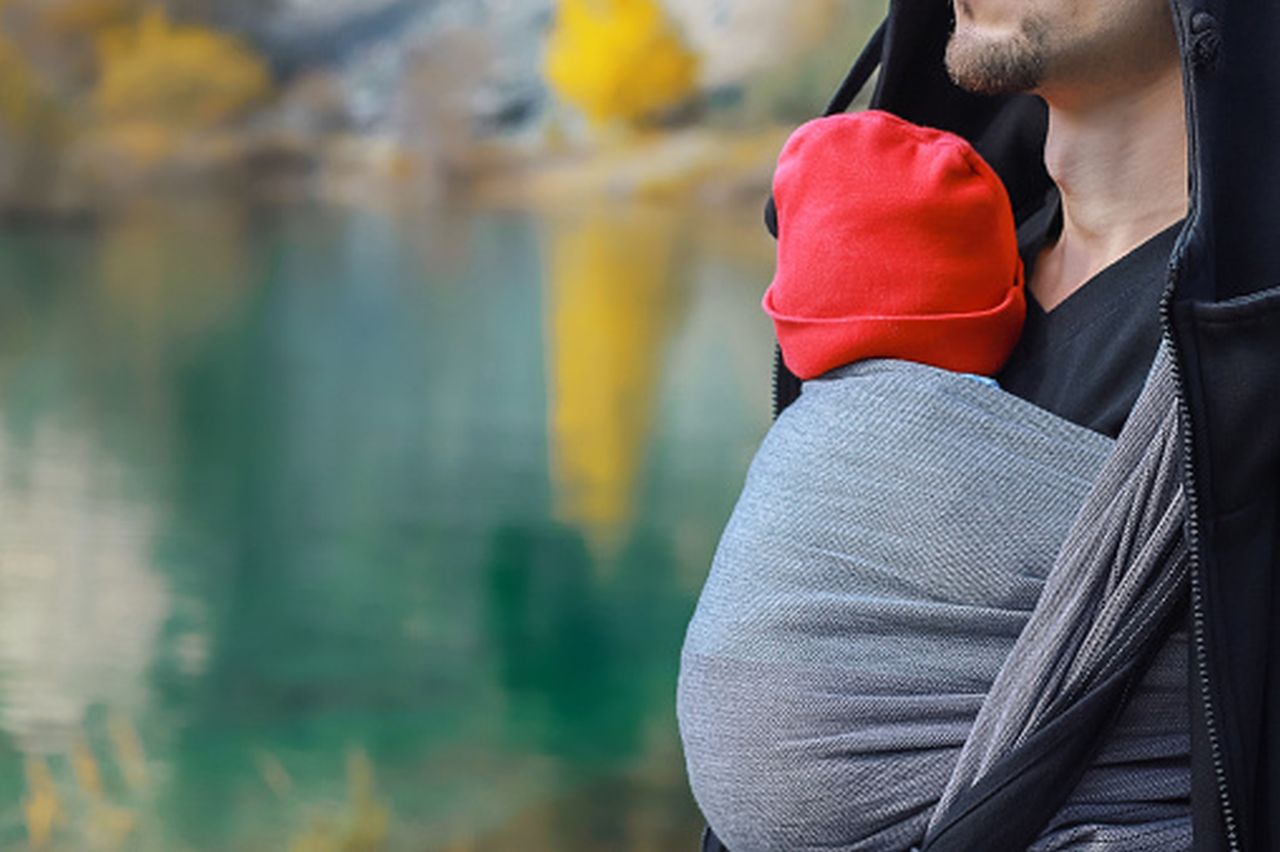 Try on a few different ones – ask to try your friends' carriers, or try different models in stores. A correct fit is vital, not just for baby but for parents/carers too, so that parent and baby are comfortable, safe and secure. (For this reason, a baby carrier or sling isn't a good idea for a pre-birth gift.) Ideally, you want your baby with you when you buy a carrier, so you can check for comfort and firmness of fit, adjustability, whether the baby's weight is evenly distributed, and – importantly – whether the baby likes being in it!
Note: If you're considering a baby sling, in particular, make sure you do your research and find out the proper way to use the sling for the safety and security of both you and your child.
Recommended Age and Weight
Check the carrier/sling is suitable for your child, but remember that the ages and weights are only a guide. Some are suitable up to around 12kg, while others are suitable up to 20kg or around three years of age. While these ranges can be useful to see whether it's suitable for a small newborn baby, in most cases, you'll know pretty quickly when an older bub isn't happy in it anymore!
If you plan to use it for more than just a few months, make sure it can accommodate your baby's growth. A facing-out option is particularly important for carrying older babies.
Safety Standards
There is no Australian standard for baby carriers and slings, but you can look to the European standard EN 13209-2 or the US standard ASTM F2236 for certification. The Australian Competition & Consumer Commission has created a safety brochure for the use of baby slings that may be helpful, particularly if you're using a sling for the first time.
Putting it On
Make sure you can put the carrier on and take it off easily without assistance. Clips and buckles are usually easier to do up and release than straps that tie-up. Instructions should be clear and concise, and ideally should be included on the carrier itself.
Breastfeeding
The extra material in a sling-type carrier allows mum to breastfeed a baby, which is a bit awkward in a pouch. However, a sling can also be too bulky for smaller babies, can take longer to learn to wear correctly, and some people find them uncomfortable.
Straps
Look for broad, well-padded shoulder straps that cross at the back and don't pull too much on your neck or shoulders. A broad hip or waist strap takes some weight off your shoulders and limits the sideways movement of the carrier. Straps should be easily adjustable with one hand and shouldn't obscure a baby's vision or cut into their face. Slings and wrap-style carriers can usually be worn so that there's a broad piece of fabric over your shoulder(s) and waist.
Support for Baby
The ideal flexed posture for a baby is in a "cuddling" position with legs splayed (but not too widely) and supported around the thighs and bottom. Head support is particularly important for younger babies, who have little or no head and neck control yet. Make sure your baby always has their face clear of the fabric and your body, for easy breathing.
Material
Materials and seams should not rub or chafe. Breathable fabrics and gaps help keep the baby cool in summer, but conversely, you will need to dress your baby warmly in cool weather – consider what season(s) you'll be using it in.
Other Features
Other useful features include a 'dribble-guard' to protect your clothes, a pouch for your wallet or keys, and a rain guard or sun cover.
Cost
They range in price from about $50 to $300.
How Babywearing Became the New Trend
As mentioned above, this baby sling/wrap has re-emerged as items of value, expression of identity, and a way for parents to connect, People are not passive consumers about these things. Buying a wrap becomes a search for something extremely meaningful, with people putting in a lot of effort. It is a labor of love. 
Why People Use Baby Sling/wrap
According to James McKenna, an anthropology professor at the University of Notre Dame, it is natural for us humans to keep our babies close because we are "carrying" species, just like monkeys and kangaroos.
Not to mention that people have been using baby sling carriers for half a million years ago, and they were initially, they were made from animal skins, plants or leather cords.
Why People Do Babywearing
It is a win-win situation for both the moms and babies! Because studies show that babies who are carried more often, cry less, and are more contented than those who are held less frequently. There is also evidence showing that babywearing promotes bonding in the mother-child relationship. How sweet is that, right?
And yeah, I know that this could be a lot of information to take in for you, so let me break the benefits Babywearing to chunks of pieces for you! Check these benefits out.
For the Baby
Good for Cognitive & Social Development
When you carry your baby close to you, they have a chance to be more socially engaged with you and the world. It will stimulate their senses when you bring them to a different setting. And it will also help their language skills as they hear you talking to them or another person.
It Prevents the Flat Head Syndrome
Have you seen a baby with a flat head and wondering why is it like that? It's a syndrome that happens when a baby stays on their back too much until they develop a flat head. And to correct it, they must have to wear a helmet.
But the magic of preventing this lies in carrying your baby, and it is here at the palm of your hands, take it or take it?
Baby Will Cry Less
Less crying for baby means less stress for mommy. It also helps them to have a good sleep!
Baby Loves Being Carried in a Sling Wrap
Why? Because it reminds them of how it feels when they are inside your belly. How comfortable it is to hear your heartbeat and feel your breathing, and knowing babies, they need to feel the warmth and security that much.
It's Good for the Hips
Hip dysplasia is when baby hips are compromised because they haven't formed correctly, which can lead to problems such as dislocation. Luckily, babywearing has tons of use! And when done correctly, can help babies to keep their hips in a position that will promote strong and healthy hips.
Looking for those finishing touches to your baby nursery? Check out range of baby nursery decor to help.
For the Parents
It Will Offer You Convenience and Freedom
Yes, we've got to repeat this benefit for you to digest it properly as I know this is one of your major concerns. I mean, who can stand against a parent who needs to finish his/her grocery and attend to his/her crying baby at the same time? No one. Even Iron Man would not dare.
And if you are the type of parent who loves to do multiple things at once, then you must consider buying a baby sling!
Imagine, how are you going to answer telephone calls, or write back your emails or check your letter if both of your hands are busy holding your little one?
When you use babywearing like a sling or a wrap, it will give both of your hands back, and it will be easier on your body too. Because carrying a baby in your arms takes 16 per cent more energy than using a baby carrier like a sling. Well, that's a good 16% off the energy we can keep!
It Will Be Easy for Breastfeeding Moms
Breastfeeding outside your home can be quite difficult. But you have to do it to feed your little one. When you try to use a blanket to cover up, sometimes it can be hard for the baby to find and latch on correctly.
When you use a baby sling carrier, your baby is already in the right spot because they are already cuddled against your chest.
It's Good for Bonding
As the saying goes, the way to a baby's stomach is through wearing baby sling! Oops, did that hit well? Anyway, whether you are the parents, grandparents, uncles or aunties who want to form a closer bond with a baby, it's good to try babywearing as you will feel more connected to the little one.
You can talk to them, sing, even snuggle with the baby. You can also become more in tune with baby needs.
You Can Spend More Time With Your Spouse, or Older Children
The first time having a baby around is not only time and energy consuming but can also be the focus on consuming. It may look like you are ignoring your spouse or older child because you are so focused on your baby.
Babywearing can solve that problem by freeing up your hands so you'll have time to spend with your spouse and older children or even other people.
It's Portable
You can go anywhere while babywearing, unlike when you are using a stroller. I mean, walking on uneven ground is something serious, right? It can be hard to push around your stroller, or when you are on a crowded sidewalk, walking with your baby on a stroller is space consuming.
The benefits of close contact are enormous. The investment you are making in your child's future by keeping them close is priceless.
Choose a well-designed sling, as it can make so much of life more possible. The extra outlay will be worth it if you also invest the time in getting to know it; ask an experienced friend who has tried several, seek information from good, independent online guides and most importantly, visit a sling library if you can.
Being able to try a carrier to see how well it fits your baby and you together as a pairing and learning how to use it comfortably before you buy your own is enormously valuable.
With the right support, buying a carrier may become the best investment you ever made.
An investment in a comfortable sling that will last into toddlerhood may feel like a big outlay but may end up less expensive than buying three or four cheaper carriers that never feel right and aren't used at all.
A comfy carrier that you love and use daily may well become one of the most important tools in your parenting journey, and worth every penny.
Looking for a baby high chair? Look no further. My Baby Nursery has you covered.