As you prepare to bring your sweet newborn home, you may be asking yourself. What does a baby need in the first weeks at home? The answer is not much.
Of course, if you consult a baby registry suggestion list or ask a baby gear store, it probably sounds like your baby needs everything under the sun!
Some parents want all of those excellent baby products and gadgets to make life with the little one more convenient. But for minimalists, parents on a budget, or new parents who are a bit overwhelmed, it's OK to stick to the basics.
We promise—your baby won't notice the difference.
That said, being prepared with the following items will get you through the first days and weeks without having to make any last-minute runs to the store or online purchases and will ensure that your baby is comfortable, well-fed, and has everything they need.
There are many to-dos when prepping for a baby's arrival, and shopping for all the baby essentials is not least among them.
From setting up the nursery to gathering the gear for sleeping, eating and diapering, it's easy to keep busy buying baby must-haves.
After all, the number of baby supplies a newborn requires can take any mom-to-be by surprise. But how do you figure out the baby items you can forget about and which are the essential baby items you can't live without? Check out our range of baby nursery products and furniture for all your baby needs.
Don't stress: We're breaking it all down for you. Read on for a complete list of things you need for a new baby.
Clothing and Layette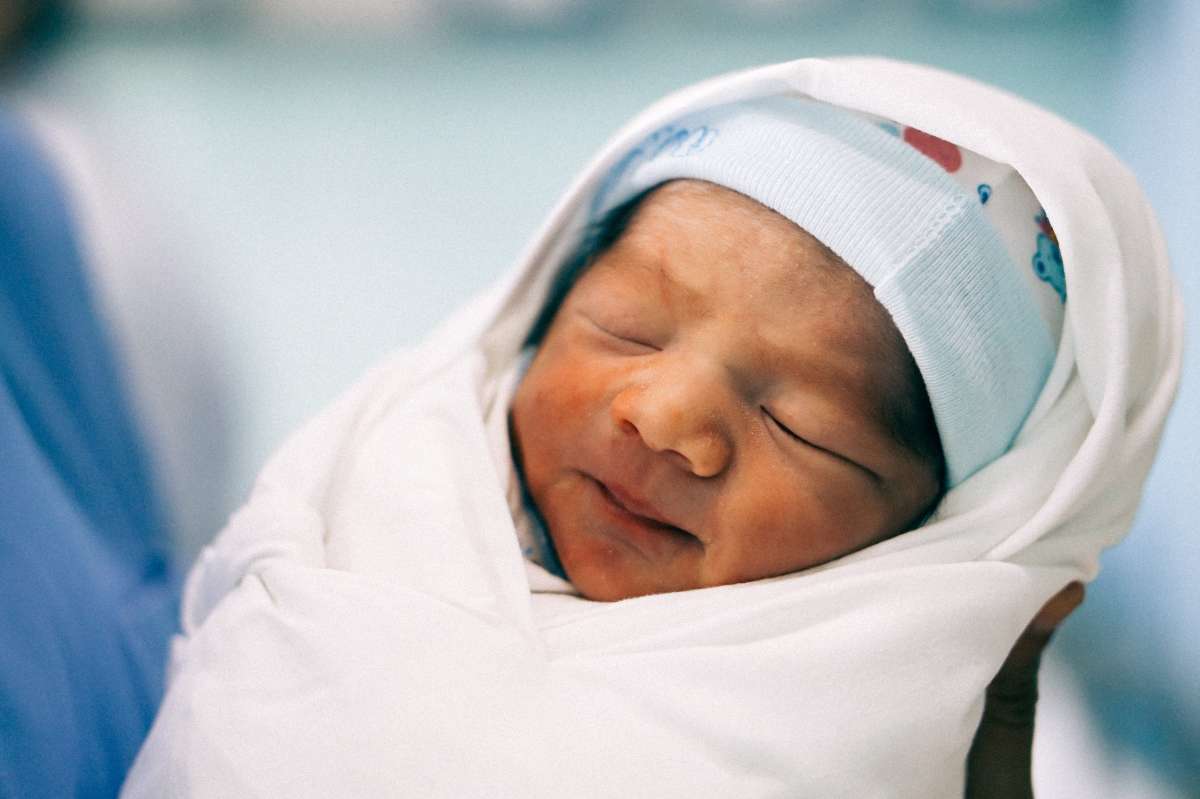 Although you may want a few cute outfits to show your little one-off, your baby doesn't need anything fancy in those first few weeks, so sticking to simple, plain, budget-friendly clothing is acceptable.
It's best not to buy too many newborn clothing items because your baby will outgrow them at lightning speeds.
At the same time, you will be going through many outfit changes, as newborn clothing can get messy quickly.
It doesn't get much cuter than tiny baby clothes, but you'll want to pick out practical baby things that'll keep your newborn comfy and cozy. When it comes to clothing, these are the baby must-haves:
What You Need
5-8 onesies, or other soft outfits, depending on how often you want to do laundry

3-4 baby sleepers or sleep sacks

5-7 pairs of baby socks

1-2 newborn hats, depending on climate

4-8 onesies (envelope folds at the shoulders and snaps at the crotch)

4-8 shirts (kimono-style with photos or envelope folds at the shoulders)

4-8 pants (footies can be a great option)

4-8 one-piece pyjamas

1-3 rompers or other dress-up outfits

1-3 sweaters or jackets (front buttoned)

4-7 socks or booties (shoes are unnecessary until baby starts walking

1-3 newborn hats (broad-brimmed for a summer baby, soft cap that covers ears for a winter baby)

No-scratch mittens

Two wearable blankets for the winter

Bunting bag or fleece suit for the winter

Lightweight and heavy stroller blankets

Gentle laundry detergent
When making these purchases, consider how often you plan on doing laundry and what the weather is going to be like when your baby is born.
Most doctors recommend newborns wear hats in the first few weeks of life, but you can usually forgo the cap if you live in a warm climate.
Keep in mind it's now recommended that newborn not sleep with blankets, so having some baby sleepers or sleep sacks on hand is essential.
Diapers
Diapers are an obvious newborn basic, yet choosing the best kind of diaper for your baby can feel confusing and stressful—who knew?!
If you are torn between using cloth diapers or disposable, try to remember that at the end of the day, both have their pluses and minuses and doing what works for your family and your lifestyle is always the best choice.
That said, many families do a combination of cloth and disposable, so you can try out both and see what you like best.
Changing a diaper may seem daunting at first, but trust us, you'll get the hang of it—and these baby must-haves will help you pick it up even faster. 
Let's not forget about hybrid diapers (yes, this is a thing)! Some modern diapers are reusable, flushable, and compostable.
Remember, too, that baby wipes also come in a wide variety of options.
You'll need to choose between pre-moistened or dry, disposable or reusable cloth, and bulk or grab-and-go. Ideally, a balanced mix of all of these is best, as situations will call for all of them at some point.
What You Need
2-3 packs of disposable diapers or enough cloth diapers for at least two days

1-2 packages of disposable wipes or 12 cloth wipes

One bottle of diaper rash cream

A cloth-diaper detergent, if you will need to wash diapers

Waterproof pad for diaper changes

A diaper pail or receptacle

Diaper bag

Plastic wipes holder

Wipes or cotton cloths
Newborns can go through 8 to 10 diapers a day, so make sure you have plenty of diapers on hand.
Remember, too, that they will outgrow the newborn size in a matter of weeks, so don't stock up too much.
Bath and Wellness Essentials
For the first week or two, until your baby's umbilical cord falls off, doctors recommend giving your baby a sponge bath.
After that, you don't need to bathe your baby daily—three times a week or so will suffice.
Bathing your baby too often can dry out or irritate their skin.
Don't worry, though; between spit-ups and diaper changes, there will be lots of opportunities to do a little "spot cleaning" in-between baths.
Bath time can be tons of fun—at least once you get a handle on that slippery baby. Best be prepared with all the right gear. These are the baby must-haves for the bath:
What You Need
3-5 baby washcloths

1-2 hooded towels; adult towels will work, too

One baby sponge

One bottle of baby bath wash
One bottle of baby lotion

Soft brush

Baby nail clippers

Digital thermometer
You can go minimalistic with your purchases here.
That said, you want to have newborn-friendly soap and lotion, as baby skin can be susceptible.
Many of us bathe our babies in baby bathtubs, but using the kitchen sink is just fine, provided it's been recently cleaned.
Grooming/First Aid
At first, you don't need to stock your cabinets with a ton of baby grooming products or a full-fledged first aid kit.
You will need a way to trim those baby nails (they grow so fast!). You'll also need to be able to take your baby's temperature and clean snot out of their nose, should the need arise.
Babies can be very stuffy at first!
What You Need
Baby nail clippers

Digital thermometer

Medicine dropper

Bulb syringe/nasal aspirator
You can hold off on purchasing baby pain relief medicine until your baby is a little older, as it is not recommended that newborns receive OTC pain relief medicine until after 3-6 months of age, depending on the treatment and doctor recommendations.
Bedding and Sleep Needs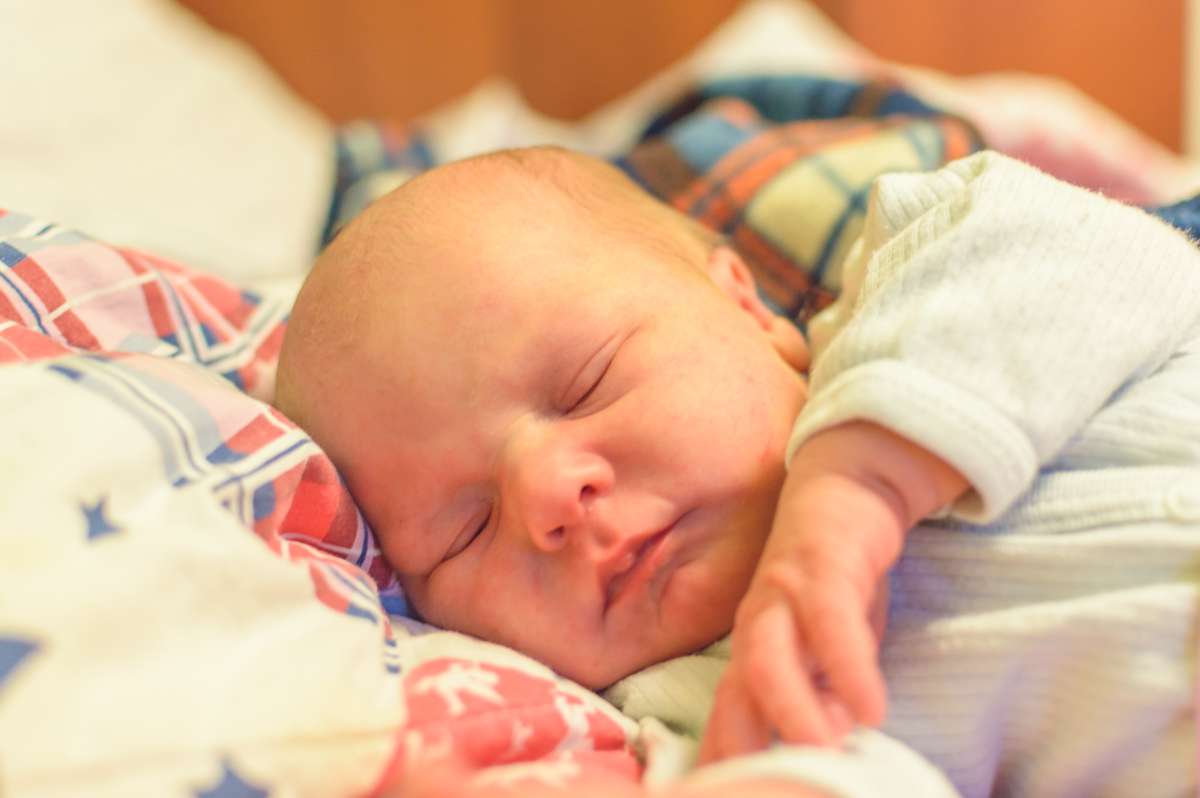 Whatever bed you choose for your newborn (crib, cradle, bassinet, co-sleeper), it is recommended by the American Academy of Pediatrics that your baby sleep in the same room with you for the first 6-12 months of life.
In addition, bumpers, blankets, pillows, and soft toys are no longer recommended in baby beds. Talk about going minimalistic!
Although the AAP doesn't recommend sharing a bed with your baby, most breastfeeding mothers will fall asleep with their baby in their bed at some point, so it's wise to keep a checklist of safe bed-sharing guidelines on hand.
To create a comfortable, warm, and snuggly place for the baby to sleep, you'll want to include plenty of padding, soft cloth, and at least one waterproof liner.
Blankets should range in weight and thickness to suit the indoor temperature, and there should never be so much bedding that it could disrupt the baby's regular breathing.
Also, swaddling fabric and sleep sacks will do a great job of keeping your baby warm.
As you shop for all the newborn stuff you'll need, be sure to read the safety disclaimers printed on sleep products made especially for newborns.
Be sure to include these sleep-related items on your newborn baby checklist:
What You Need
Crib, cradle, bassinet, co-sleeper, or other safe sleep space for babies. If the crib has been used before, make sure it has all of its pieces and meets current safety standards
Crib mattress, or a mattress that fits appropriately in the cradle, bassinet, or co-sleeper

3-4 fitted sheets for crib, cradle, bassinet, or co-sleeper

One waterproof crib mattress cover, unless your crib mattress is already fully sealed, or a waterproof pad to lay under the crib sheet

Two Swaddlers (optional)

Two waterproof liners (one for the bassinet or co-sleeper and one for the crib)

Cradle, bassinet, or co-sleeper with cotton sheets
These days, diapers are pretty absorbent, so you shouldn't have to be cleaning up too many middle-of-the-night messes.
Still, make sure you have waterproofed your mattress and that you have several sheets available for bedding changes.
Make sure to have a baby monitor around, too, as you will want to closely monitor your (hopefully sleeping!) baby when you leave the room. Looking for a baby nursery cot mattress? Look no further. My Baby Nursery has you covered.
Play Essentials
As your little one starts interacting with the world, they're going to express interest in everything in their environment (and we mean everything).
Every manner of stimulation is going to be a discovery. This goes for sight, sound, smell, taste, and touch.
Baby's playtime is made more fulfilling and enjoyable when colourful, high-contrast, and tactile objects are abundant.
This is a critical time at the beginning of your child's cognitive development.
To help your baby get the most out of playtime, be sure to add these items to your list of things you need for a new baby:
Bouncy seat

Baby books

Smartphone with camera

Baby music CDs or MP3s

Playmat with attached toys

Squishy baby ball or Oball

Bright, high-contrast (black, white, red, green) art prints, mobile, and books
Feeding Supplies
If you are breastfeeding, you don't need much more than your breasts—and the contact information for a good lactation consultant or breastfeeding support group should you encounter a breastfeeding challenge (as we almost all do at some point).
If you plan on formula feeding, it's good to discuss formula brands and types with your doctor, as well as how much formula to have on hand when you bring your baby home.
However you feed your baby, you will need a lot of burp cloths. Trust us.
Be prepared to feed your newborn around the clock—which means, whether you're breastfeeding or bottle-feeding, you're going to need a whole bunch of baby things for mealtime.
Here are the essential baby supplies to stock up:
What You Need
Ten burp cloths

5-8 bottles, if you're bottle-feeding

A bottle brush, if you'll need to wash bottles

A variety of bottle nipples, in different sizes

Breastfeeding pillow, nursing pads, and nipple cream

Breast pump

Baby feeding pillow (optional)

Bottle warmer (optional)

Bottle sterilizer (optional)

Formula

Bottlebrush

Insulated bottle holder for a diaper bag

2-4 Nursing bras and tank tops

Nursing pads for bras

Lanolin nipple cream

Breast pump

Milk storage bags or bottles

4-6 bibs

Highchair
If you plan on bottle-feeding, make sure you have a handful of bottles available to avoid middle-of-the-night washing.
A bottle brush is essential, but you can wait to see if you'll need a bottle drying rack or bottle washing dishwasher basket.
Breastfeeding moms don't need much, but you'll want a few useful tools like nursing pads and nipple cream—and a breast pump in case you need to pump for your newborn.
Baby Health Essentials
Don't forget: Babies need the occasional grooming too. And if your child happens to get sick, you'll want to have the right baby essentials on hand. Here's what to buy:
Baby nail clippers or file

Baby thermometer

Petroleum jelly and sterile gauze (for circumcision care)

First aid kit

Cradle cap brush

4-6 pacifiers (optional)
Gear and Furniture
In the days and weeks after first bringing your baby home, you'll have more and more opportunities to get out and start exploring the world with your newborn.
No matter where you go or what you do with your baby, you'll need to be equipped with everything you might need for 'baby duties' while out-and-about.
After all, everything your baby needs at home, he or she will also need on the go!
Convenient, compact newborn baby items are often manufactured for the expressed purpose of being portable.
Take advantage of all of these handy, time-saving products designed for easy, intuitive use whenever your baby is away from home.
Contrary to popular belief, the only furniture you genuinely need for your newborn is a place for them to sleep and a place to store their clothes.
Many of us opt for much more than that—a changing table, dresser, nursery gliders, toy bin, bouncy seat, baby swing, etc.—and decorating the baby's room can be a highlight.
But if you wish, you can hold off on those things until your baby is older and you have a better idea of what they truly need.
You do need a way to transport your baby around. 
Car seats are mandatory, and hospitals won't let you leave unless you have a properly installed car seat in your car. Beyond that, a stroller or a baby carrier is fantastic and necessary for many of us, but you can also wait on those if you choose. My Baby Nursery has a wide range of baby car seats to help you choose.
What You Need
You can purchase an infant-only or convertible model with a lower weight limit appropriate for newborns.
Your baby will be rear-facing, and the Academy of American Pediatrics recommends children remain in a rear-facing car safety seat as long as possible until they reach the highest weight or height allowed by their seat.
Rounding Out Your Baby Items List
As you make progress through your essential baby items list, it can be easy to forget that you will need some things, too!
Remember not to neglect yourself. You're going to be more available to meet the needs of your baby when you have what you need to stay comfortable, collected, and attentive.
So, go ahead and splurge on an ultra-comfy pair of shoes or a well-made, spacious handbag. Don't cut corners when shopping for basic needs for yourself!
Conclusion
That's it! See, it wasn't as overwhelming as you thought it would be, was it?
While there are many baby products on the market that make a parent's life easier, the truth is, most are wants, not needs. Check out My Baby Nursery for all your baby product needs.
And while it may be tempting to buy every gadget on the shelf, remember your baby mainly needs a loving and attentive parent and will be just as happy with the essential items.
You can fill your registry list with these baby essentials and add on anything else you find and love. 
And remember—you can always add more baby clothes and other products to your registry or shop for the bonus items after your baby arrives.