It's true: Babies don't come with manuals. So, if you have a newborn on your hands and wonder where to start when it comes to taking care of their grooming needs, you're certainly not alone.
As a parent, you want what's best for your child. That includes giving them the best skincare routine to keep their skin soft and healthy. Understanding which baby skincare products to buy can be confusing. Some ingredients can cause sensitive skin to become irritated, and sure, others can even be absorbed into your little one's body. For this reason, it's essential to know what ingredients are in the products you use on your baby's skin. My Baby Nursery is your one-stop baby product store.
Fortunately, some basic things are easy enough to master in due time. Here, what to know when it comes to bathing, diapering, picking out products (because there are many of them!), and more. When it comes to buying skincare products for your baby, it's crucial to buy tried and tested items renowned for their quality and safety standards. After all, baby skin is delicate and prone to irritation and dryness.  You need to choose skincare products that are mild yet effective and those that will protect your baby's skin from environmental irritants such as dust and diapers. Here's a quick and easy guide to buying baby skincare products.
Understanding product labels
Many baby skincare products contain claims to help them appear safer. For example, their labels might say:
hypoallergenic

natural

gentle

organic
But what do these terms mean?
Unfortunately, not much. The Food and Drug Administration (FDA) is responsible for regulating skincare products, but it doesn't have the power to approve products before making them onto shelves.
The FDA can take action when there's a lot of evidence that a brand is making misleading claims about a product, but 2018 research suggests that adverse reactions to baby cosmetics are underreported. As a result, regulation of baby skincare product claims and labels can be challenging.
A 2018 study of 438 baby cosmetic products in the United Kingdom found that those marketed as "sensitive," "gentle," "organic," or "fragrance-free" were more likely to contain skin irritants than those without such labels.
Your newborn needs dye-free, fragrance-free baby skincare products. If there's a newborn in your family, here are a few tips before you start shopping:
Baby skincare products that contain dyes, fragrances, and chemicals can irritate a baby's skin and breathing.

Natural baby skincare products are safe for most infants. But if you have allergies or asthma in your family, your newborn may also be sensitive to botanicals and herbs in some products.

The label "hypoallergenic" can be misleading. The term means that the product is less likely to cause an allergic reaction, but that doesn't necessarily mean the product is gentler on the skin than other products.

Look for products that are phthalate- and paraben-free. Those chemicals are potentially harmful to babies.
Bath Time 101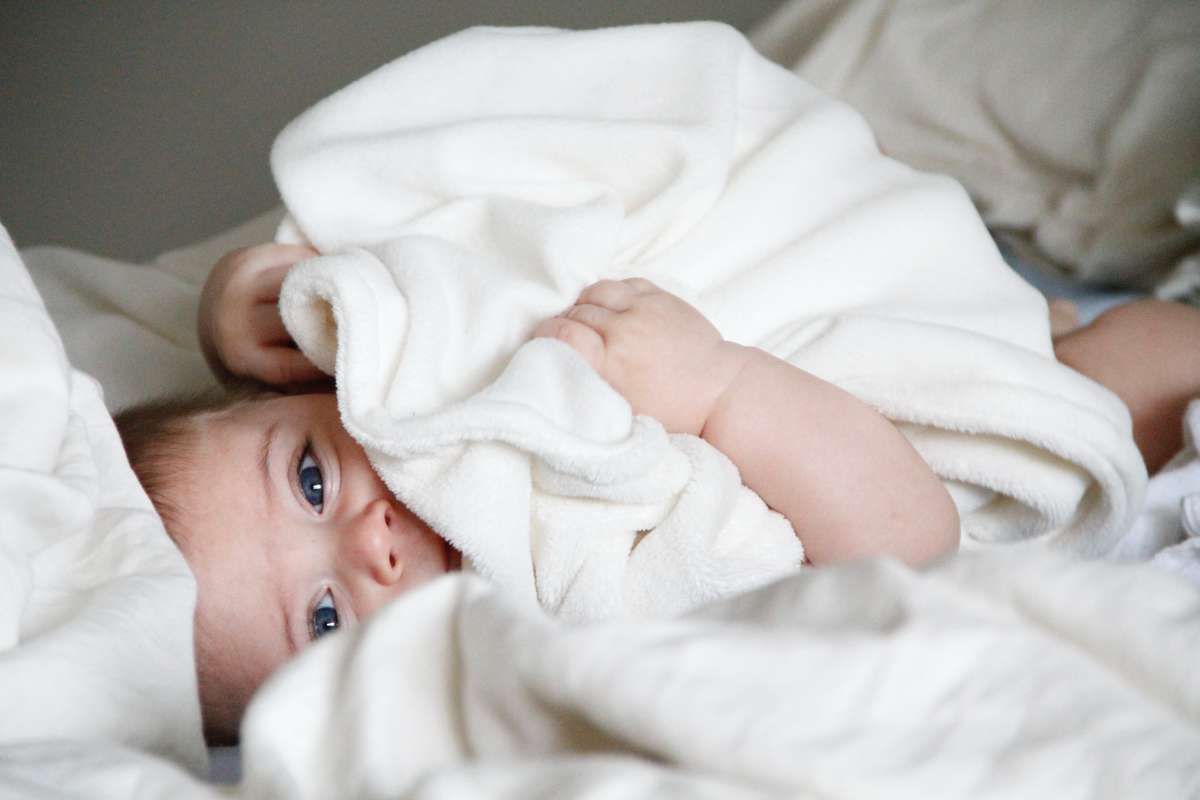 Babies need two to three baths a week in warm—not hot—water to stay clean. The first step to a great baby bath is to find the perfect temperature and then fill the bathtub with no more than 2 to 3 inches of water. To prevent your baby from getting cold while you bathe them, regularly pour cupfuls of water over their shoulders.
Dip a washcloth in soapy water and use it to gently wash your baby's scalp with baby shampoo, too. To clean their face, moisten a cotton ball and gently dab.
To lift your baby out of the tub, place one hand on their neck to support their head and the other keeping their bottom, with your fingers around one thigh. Wrap them in a hooded towel. Once dry, apply baby lotion immediately to seal in moisture and prevent dry skin.
Diapering Basics
There are a lot of things you'll have to do for your little one when they're an infant, including—yep—changing lots and lots of diapers. It's essential to change your child's diaper frequently, wiping gently but thoroughly each time with baby wipes.
Then? Dab diaper cream or put warm water from a squirt bottle on your baby's bottom and gently pat them dry. Wait a few moments to air-dry so that moisture doesn't lead to an irritating diaper rash.
Also: Make sure to purchase fragrance-free diapers in a size that doesn't fit too snugly and cause chafing.
Be Mindful of Products
It's best to use skincare products made specifically for babies, such as fragrance-free and tear-free shampoos, bath gels, and lotions. With each one you use, be watchful of your child's reaction if they are allergic.
It's essential to keep your newborn's skin moisturized, too, so always have a supply of lotions around. Ointments, which have a thicker consistency, are even better at keeping your little one's skin soft.
Avoid perfumed, antibacterial, and deodorant soaps, too—they might be too harsh until your child is a toddler. Baby soaps are best for your little one.
Always choose products specifically designed for babies.
Baby skin needs to be regularly cleaned, massaged and moisturized. It is susceptible to dryness and won't take well to products used by adults. That is why it is imperative to choose a skincare range that is made specifically to suit the needs of babies. These products are milder and ensure that the balance of your little one's skin is neutral, protecting it against irritation. 
Choose products free of parabens, dyes & phthalates.
Read the ingredients carefully before purchasing. It should not contain harsh soaps or alcohol as these can cause allergic reactions and discomfort. Also, ensure that the products do not contain parabens (a preservative often found in cosmetic products). There are concerns that parabens could be absorbed more by infants than adults, making them more vulnerable to any potential harmful effects. Also, look out for dyes, which are an unnecessary addition to baby products. Phthalates are also potentially dangerous ingredients that research has linked to a range of disorders such as asthma, attention-deficit hyperactivity disorder, low IQ, neurodevelopmental issues, behavioural issues, and autism spectrum disorders. Look for a chemical name that ends in 'palate on the list of ingredients and avoid buying those products.
Beware of "natural" products.
There is no regulation regarding marketing a product as "natural", so do not get fooled by this word on the package. Products labelled "100% Natural" are not necessarily free of preservatives or harmful additives. Always make sure to read the ingredients carefully before purchasing a product for your baby. Check for the chemicals mentioned above and any other component of which the name you do not recognize. Research unfamiliar ingredients before purchasing to make sure the product is safe for infants and young children.
Use Hypoallergenic Products
Hypoallergenic use products – these products are formulated to have the least possible risk of allergic reaction. Look for skincare products that are paediatrician and dermatologist approved. They are made especially for the delicate skin of babies so that each product is gentle even on the most sensitive skin.
Watch out for pH balance.
Use a pH-neutral baby lotion such as Baby Dove Rich Moisture Nourishing Baby Lotion so that your baby's skin is balanced and in good health, and therefore better protected against irritants in the environment. Products that are not neutral in pH balance can cause the skin to dry out and develop rashes or become itchy and irritated.
Whatever a new parent needs, the Baby Dove Rich Moisture range has all you require for your little one's skincare regime. Products include baby massage oil, soap bars, nourishing baby lotion, baby wash and shampoo. These items are made with mild, healthy ingredients to keep your baby's skin soft and supple so that your baby is always fresh and happy!
Choosing safe products
There are lots of safe products you can use on your little one's skin. Still, you should talk with your baby's pediatrician about a skincare routine at their first checkups and before introducing a new skincare product. Check out My Baby Nursery for all your baby product needs.
Moisturizers
Not all babies need moisturizer applied. Patches of dry skin will often go away on their own. If you want to use a moisturizer, though, ointments such as petroleum jelly are the most moisturizing and often the most cost-effective.
However, some parents and babies may not like the greasy feel of ointments. If that's the case, choose a moisturizing cream over lotions, which require more frequent applications for similar moisturizing effects.
Sunscreen
Sunscreen isn't recommended for babies under six months old. For babies older than six months, sunscreen should be applied to uncovered skin areas when they're exposed to both direct and indirect sunlight.
Opt for mineral-based sunscreens, also known as physical sunscreens, that block harmful UV rays. Choose sunscreens containing zinc oxide or titanium dioxide for children to lessen the chance of skin irritation.
Bath products
Use a small amount of mild cleanser with a neutral pH for bath time. Check the ingredients list for harsh additives, such as alcohols and fragrances that may dry out the baby's skin or cause irritation.
Ingredients to avoid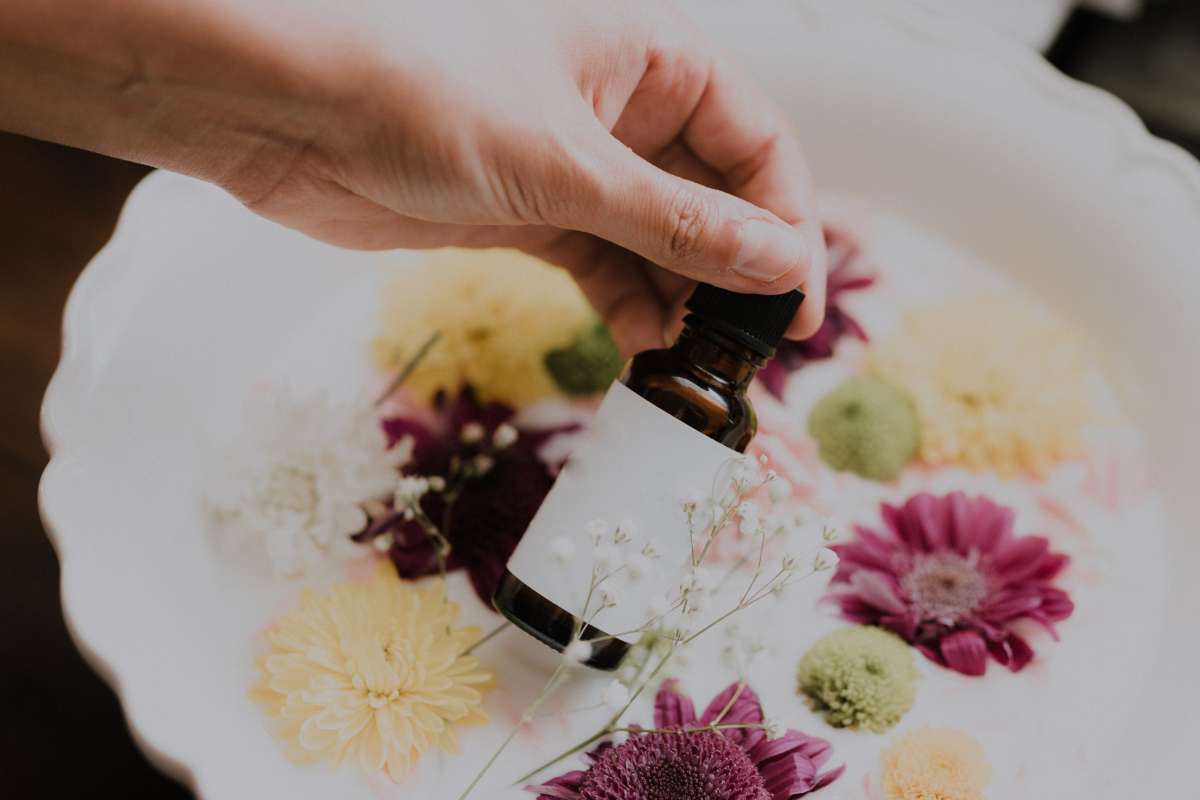 While each baby is unique, some ingredients are essential to avoid in products for your little one. These include elements that are likely to cause irritation and allergies and those absorbed through the skin.
Fragrances
Everyone loves a good-smelling baby. As a result, fragrances are familiar in baby skincare products. Another 2018 study of 533 baby products found that almost half contain fragrances or perfumes.
Fragrances can cause allergic reactions, including rashes and breathing problems. If your baby seems sensitive to products with fragrances, be sure to choose soaps and moisturizers with labels that don't have these words:
"fragrance"

"perfume"

"parfum"

"essential oil blend"

"aroma"
Fragrances may be listed generically without using specific ingredient names, or they may be identified by a less obvious name, such as "amyl cinnamal." The FDA provides a complete list of common allergens in cosmetic products, including fragrances and identifying them in ingredients lists.
Synthetic dyes
The good news is that most colour additives and synthetic dyes are tightly regulated by the FDA and must get approval before being included in cosmetic products. However, this certification doesn't apply to all stains.
Dyes that don't need to be certified include those from:
minerals

plants

animal sources
Parabens
Parabens are used in a variety of cosmetic and food products as a preservative. They're particularly common in "wash off" products such as soaps and shampoos.
Parabens are a common source of irritation from skin care products, so they should be avoided for babies and young children sensitive to them. Parabens are also easily absorbed by the skin.
Research from 2018 suggests that the long-term exposure to parabens throughout a person's life may affect their metabolism and hormone regulation, so you may want to reduce your child's exposure early in childhood.
Phthalates
Phthalates are chemicals used in some cosmetic products. While it's not clear exactly how they affect health, some 2010 research suggests that exposure to phthalates at different times in life affects human development, allergies, and reproductive health.
The FDA has concluded that there isn't enough evidence for regulating phthalates in cosmetics. According to its website, diethyl phthalate (DEP) is the only phthalate still commonly used in cosmetic products.
Formaldehyde
Formaldehyde and formaldehyde-releasing preservatives are used in various cosmetic products, including liquid baby soaps and baby wipes. These compounds are used to prevent bacterial growth and may cause skin irritation and allergic reactions in people who are sensitive to them.
Although the doses observed in skincare products are generally considered safe, repeated and, long-term exposure may increase the risk of other health concerns, including asthma and some cancers.
Most cosmetic companies have voluntarily removed formaldehyde from their products, but it's still used in some products for babies and children, so be sure to check the ingredients list.
Propylene glycol
Propylene glycol is a type of alcohol commonly used in moisturizers and sunscreens. It has become increasingly popular in cosmetic products due to its skin-softening properties, but it's also a common cause of irritation and allergic reactions.
Talk with your child's pediatrician or dermatologist if you suspect your little one is reacting to it.
Sulphates
Sulphates are a tricky ingredient to avoid. They're used in a lot of different skincare products, such as shampoos and body washes.
The most commonly used sulphates are:
sodium lauryl sulphate

sodium Laureth sulfate
Sulphates aren't necessarily unsafe, but they can cause temporary irritation. If you notice any redness, dryness, or itching after bath time, check your baby's products for sulphates and consider switching to a sulphate-free wash.
Chemical sunscreens
Not all sunscreens are created equal. Chemical sunscreens protect the skin by absorbing UV rays, whereas mineral sunscreens block UV light, deflecting it away from the skin.
Both protect against the sun's harmful rays, and chemical sunscreens are often more appealing to parents because they're easier to apply.
However, research published in 2020 suggests that some of the ingredients in chemical sunscreens can be absorbed through the skin into the body. While that doesn't necessarily mean they're unsafe, parents should be aware of the potential risks until more research is done since some of these compounds may affect the activity of hormones in the body.
Common ingredients in chemical sunscreens to avoid include:
avobenzone

benzophenone

homosalate

methoxycinnamate

octinoxate

Etisalat

oxybenzone

PABA
Watch Out for the Weather
In general, babies younger than six months should be kept out of direct. But you can apply sunscreen with an SPF of at least 15 on small areas of the body, such as the face, for babies younger than six months and all over for older babies.
With underdeveloped sweat glands, babies are also very susceptible to heat rash. To prevent this, dress them in loose clothing and a hat to shield the sun.
In the winter, dry weather can harm your baby's skin, so consider a cool-mist humidifier in your nursery to keep the air moist. Just be sure to clean the humidifier regularly, or it could develop mould. Also, give your baby lots of water to stay hydrated during the cold, dry months.
As for dressing your little one? It's a good idea to wrap your baby in layers year-round so you can easily change them into the proper clothing to shield them from the sunlight, heat, or cold. But skip fragranced laundry detergent that might irritate sensitive skin. My Baby Nursery has the biggest range of the best baby clothing. Check it out here.
Baby Skin Care Products
As you set up the baby's nursery — or the corner bedroom at grandparents' house — assemble these newborn skincare products:
Baby soaps, washes/cleansers, and shampoos: Cleansers and washes are mild and safe for newborns. But use baby soaps sparingly, as they can dry newborn skin.
Baby lotion: Helps moisturize newborn skin. Use sparingly on tiny newborns.
Petroleum jelly: Can be used to treat diaper rash. It provides the baby's skin with a protective barrier against wet diapers. You may be asked to apply it to the healing circumcision site.
Diaper rash ointment: Provides baby's skin with a moisture barrier — protecting newborn skin so wet diapers don't irritate.

Baby oil: This classic is best used as a massage oil for newborn skin, not as a moisturizer. Newborn skin does not absorb it well.

Baby laundry detergent: Look for baby detergents that are free of perfumes and dye. Regular detergents are too harsh for newborn skin. The same applies when choosing dryer sheets.

Baby powder: If using baby powder, try to find powders talc-free and take care to keep them away from the baby's face and genitalia. The talc or cornstarch in the powder can cause breathing problems. Use sparingly.
Conclusion
Newborn baby skincare is a delicate matter. As your baby's immune system develops in the early months, you'll want to use the mildest cleansers and the slightest bit of lotion. But when dry skin, eczema, and diaper rash appear, it's time to treat those problems. Talk to your pediatrician about when to start using those products.