What is the best cot location in Baby Nursery?
Location of the cot
There are several factors to consider when placing the cot in your baby's room. It should not be under or against a window where a baby could easily climb out or push against the window (away from light peeping in will also help them sleep better). It should not be near blinds where cords are hanging or curtains that could be pulled. There must be proper airflow around the cot, so ideally it shouldn't be in the corner of the room — ensure at least three sides are exposed.
As with any room in your house, your nursery should not only be fun/cute, but it should also be practical. There are several things to think about when it comes to the layout, but our advice is to put functional needs ahead of style in the early years.
Designing a baby nursery for the new member of the family is assured to be fun and exciting. The baby nursery is the first place that the child can call it as his own space. Therefore, it has to be designed optimally.
Looking for a portable baby cot? Look no further! My Baby Nursery have you covered with our huge range of portable cots.
On the cot
Do not have any blankets, doonas, wraps or throws hanging over the end or the side of the cot.
Anything hanging over the end of the cot that could fall off, or be pulled off, isn't safe for your baby. Picture frames should not be leaning against the cot or resting on the cot against the wall. One small bump and they could easily fall. Soft toys and dolls should be well away from the cot, not resting on the end of the side.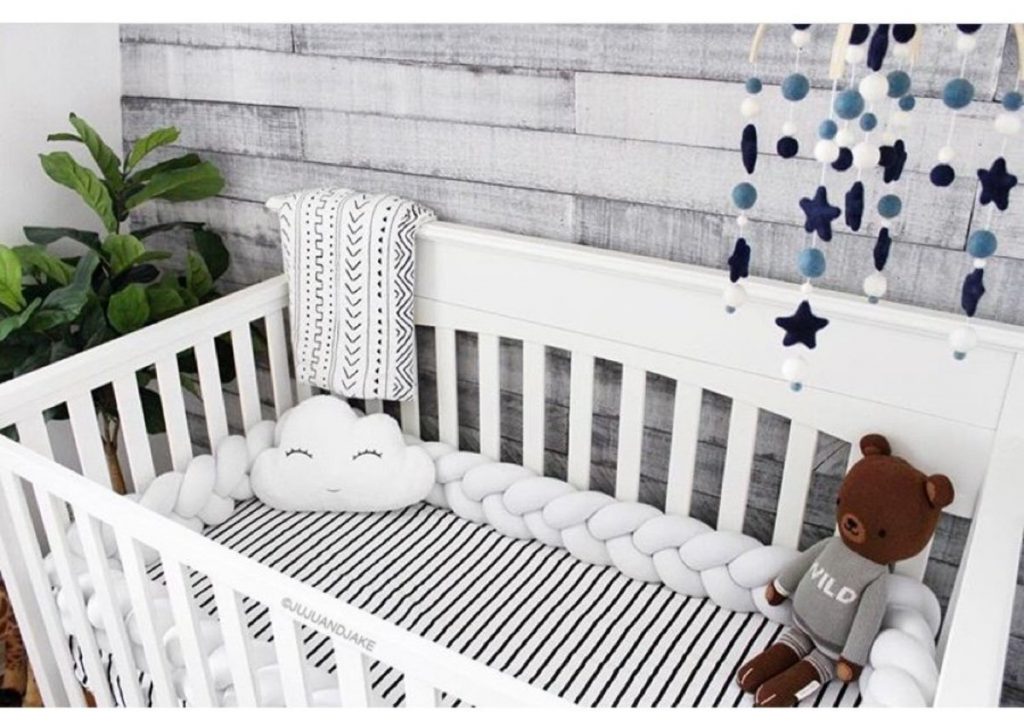 Create a Baby Sleeping Zone
The positioning of your cot or cot bed is one of the most important things to consider.
Ensure that it is not next to a radiator or a window to avoid any draughts or excessive heat and if possible position it where you can see it from the doorway – this will not only make it the key focus in the room but will ensure that you can quickly check on your baby without disturbing them.
Most of the parents give utmost importance to the selection of a theme for the baby nursery and assume the work to be complete. However, several other aspects play a vital role in the look of the room and should be given equal consideration. One such issue is the arrangement of the baby furniture in the nursery.
Babies sleep a lot (or so you hope!), so their bassinet or cot must be in the safest place for them to sleep. Do not have anything hanging over or on the cot. Lighting, mobiles, garlands, bunting — these all look gorgeous in a baby's room, but just not over (within reaching distance) or on the cot. Babies will grab things before you know it and anything near the cot isn't safe. A securely fastened mobile a safe distance above a cot is exceptional.
It is sensible to keep all other furniture out of reach of the cot, as toddlers love to climb and will use anything that they can get their hands on to pull themselves up and out!
The ideal space for your nursing chair is next to the cot so that you can quickly move your baby into their bed after a feed.
Proper arrangement of furniture in the baby nursery will help you make the room comfortable and accessible for the baby as well as you. It shall also assist you to keep your baby away from the possible hazards that a nursery holds.
Check out My Baby Nursery for all your baby product needs. 
Create a Baby Changing Zone
Changing Units (changers) should ideally be positioned near wardrobes/dressers. However careful you are, explosive nappies often result in a full change of clothes, and it makes sense to have everything that you need on hand so that you are not tempted to leave your baby alone on the changer.
First of all, you need to place the cot in the room against a wall. Avoid placing the cot against the wall that is shared by the bathroom or other noisy room of the house. Also, avoid placing it near the wall featuring a window.
Safe sleeping is the main focus of organisations like SIDS. They state very clearly that pillows, doonas/duvets, soft toys, cot bumpers or lambswools should not be anywhere in, or near the cot. Pillows, cushions and soft toys look lovely in photos but can be a dangerous suffocation risk if they fall over a baby's head, or they wriggle up against them. They also affect the airflow within the cot.
Looking for the perfect nursery portable cot? My Baby Nursery have you covered.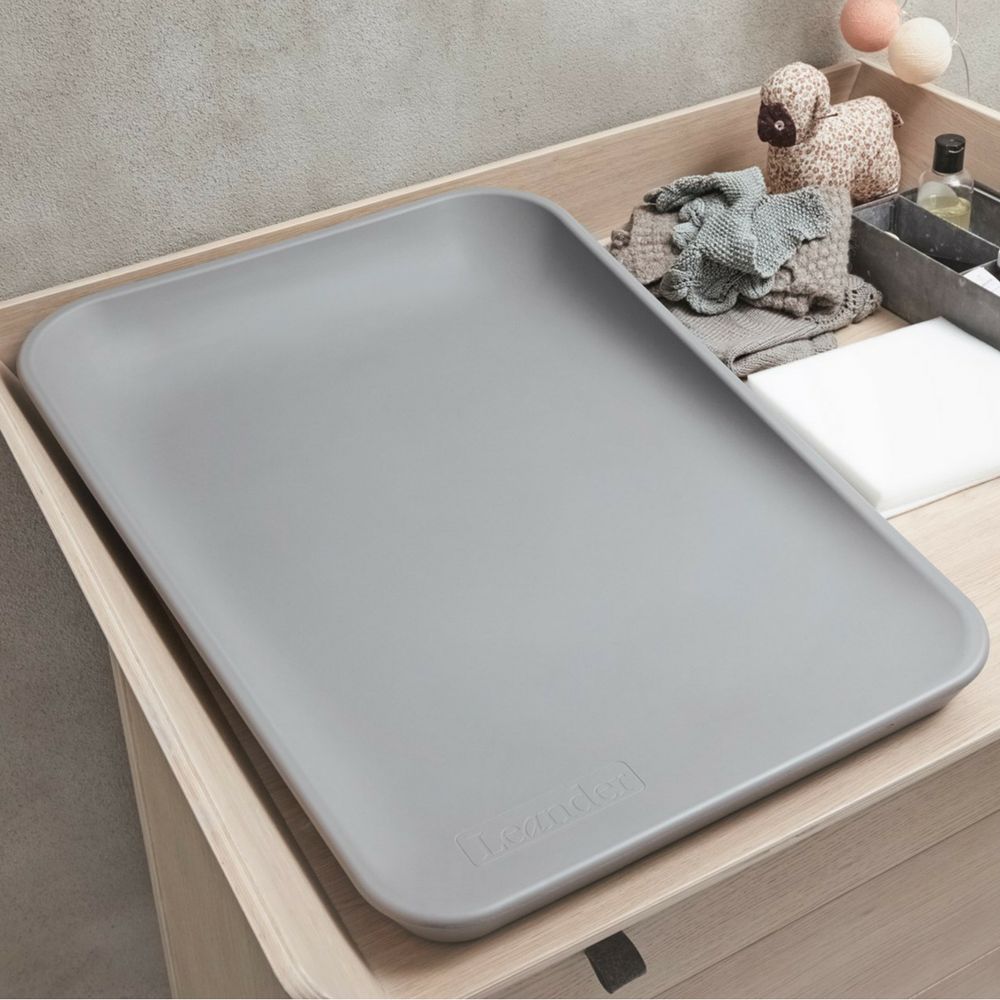 Consider allocating a small area for play.
However old your child is, it is likely that they will have a collection of toys and stuffed animals from very early on. If space permits, creating a play zone makes sense. This should be positioned away from the cot so that your child isn't able to try and reach for toys from their bed.
It would help if you placed the comfy chair or the rocker near the cot. Assure that the cot is no more than three feet away from the cot. This will provide enough space for the movement of pieces. On the other hand, if the cot is placed against the middle of a wall, you have the option to set the rocker at the corner.
Cot bumpers (those padded cushions that tie right around the inside of the cot to the cot bars) forget it! They restrict airflow, and if your baby pulls them down over their head, or wriggles their head up against, or under them, it can be dangerous. The ties are delicate too, and some are so padded that an older baby could use them as leverage to climb up, then fall out of, the cot.
Remember Lighting
Often forgotten and Oh so important, lighting is essential when it comes to a nursery. If you haven't got dimmer switches on your leading lights, then give some thought to ensuring that you can access low wattage lamps or nightlights around your changing zone and nursing chair. The last thing that you want to do is wake a sleepy baby when you change their nappy!
Place the changing table near the doorway so that you can comfortably change the napkin in the middle of the night, and it is convenient for you when you are bringing the baby from other parts of the house. Also ensure the placement of changing cot is far from the cot so that the little one cannot get his hands on the things kept on the table such as lamps, chords, etc.
Sheepskins have also become common in nursery images with the popularity of Scandi-style interior design, but any lambswool or sheepskin should never be in the cot. Babies will overheat very quickly if they're left to sleep on a sheepskin. Only use them as rugs on the floor, as throws or on chairs.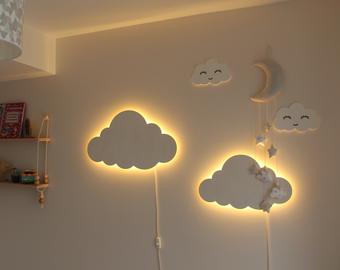 Think Storage!
Quite put, a nursery cannot have too much storage, so we suggest that you avoid compromising where possible. From toys to giant packs of nappies and the countless gifts that you may receive from family and friends, it is likely that you will at some point, fall short in the storage department. Consider planning in where you might be able safely to position some hooks, baskets and also give some thought to how and where you will store items that need to be kept secure such as medication etc.
The chest of drawers or the furniture with drawers should not be placed near the cot. This is to ensure that the baby is kept away from all sorts of hazards. The ideal location for chest of drawers is opposite to the wall where the cot has been placed.
Shelving is essential in small spaces and particularly in nurseries, where you don't want to take up too much floor space. Also, shelving above charging stations means you can have everything you need to hand.
Only use bedding that is lightweight, breathable 100% cotton or bamboo. It is better to add more layers of blankets than have one thick, heavy blanket. SIDS recommends against using a PVC-backed mattress protector as they can cause your baby to overheat.
Plan Ahead
Sadly, your baby won't be in their cot forever, so if you want to avoid having to replace all of your nursery furniture in 5 or so years, consider the space that will ultimately be required for a single bed and build that into your plan.
Night lights or lamps should be kept well away from blinds and curtains, and out of reach of little hands. Keep baby monitors well out of, and off the cot. These days, baby monitors are susceptible and will pick up any noise from the room if you sit them beside the cot on a table, shelf, bookcase, or any surface safely out of your baby's reach.
Plan for the right size nursery
My Baby Nursery has the best baby cot furniture selection to make your baby room a dream come true.
Make the most of large nurseries.
If you are lucky enough to have a large nursery for your newborn, then make use of all of that space and make it more than a nursery!
Ensure cords are hidden, even taped, well out of sight behind or under furniture. Exposed powerpoints should be blocked with a safety plug and ensure you have a working smoke detector in, or close to, the room.
Enjoy your 'nesting' time at home when preparing for your baby. Setting up your nursery is such a fun and exciting process, make sure it's safe.
At My Baby Nursery, we have a huge range of portable cot for baby!
Small Nursery Cots
If you don't have a spare room for the nursery and you are using the corner of your bedroom, for example, then choose furniture that can be multifunctional and can be completed with useful accessories. Choose a small cot – the smallest standard cot on the market is 120 x 60.
Likewise, keep the changing table away from windows, and do not rest any frames or bulky items on the changing table that the baby could easily pull down. And never leave your baby unattended on the changing table.