When Should I Transition My Toddler From a Crib to a Bed?            
You and your toddler both probably wish you could keep them cocooned in their crib for the rest of their life. It's not hard to imagine why. For you, a crib keeps your child safely contained, preventing them from exploring at inconvenient or dangerous times and surrounding them with everything they need. It's also a haven for them — a comfortable place your toddler can sleep and play.
Check out our range of baby nursery products and furniture for all your baby needs.
When should I move my toddler into a big toddler bed?
There is no set age to move your little one into a big toddler bed; although a lot of parents tend to move their child anywhere between 2 and 3 ½ years old. It's best to wait until you think your child is not only emotionally, but physically ready so that they will be able to get in and out of their big bed themselves safely.
Tips for transitioning to a toddler bed
You've decided it's time to move your toddler from their crib to a new bed. As most parents know, making big changes in your toddler's life can be stressful for both of you. Instead of jumping into the transition, take some time to prepare you and your child for the move.
Don't forget to include "lots of love, cuddles and encouragement… and patience" throughout the process. In a nutshell, it shouldn't be an instructive act, but more an experience you share with lots of lessons learned along the way.
Consistency is Key
Many of our expert parents and grandparents pointed out the importance of a consistent routine to get your little bundles of joy more willing to sleep independently.
When your child moves from cot to bed, it's a milestone in his life as well as yours. There is no precise time for making this move, though typically it's between the first and third birthday. The key to success is to be patient and allow your child time to adjust to the change.
But babies grow. And soon enough, they outgrow cribs. They learn to climb. New siblings arrive. Pretty soon, that cocoon seems cramped, and it's time to make the transition from crib to a big kid bed. But when's the right time to transition your child from their crib to a bed, and how can you help them through the process?
A visible sign that they are ready could be they have started to escape from their cot, or they are too tall for the cot to be able to sleep safely. You might also decide to make a move if you have started toilet training with your child, or they have another sibling on the way.
Changing beds for a child will be a shock to the system after spending their lives in a secure cot close to Mum and Dad, so it is expected for them to feel a little confused by the sudden change. One of our experienced mums advises: "routine, routine, routine – the best way to make the transition easy is to have a routine and stick to it".
If a child sleeps well in his cot, don't rush the change. Switching to a bed gives a child freedom and brings new issues for parents, such as the yo-yo syndrome or early morning wanderings. 
The most common reasons to switch: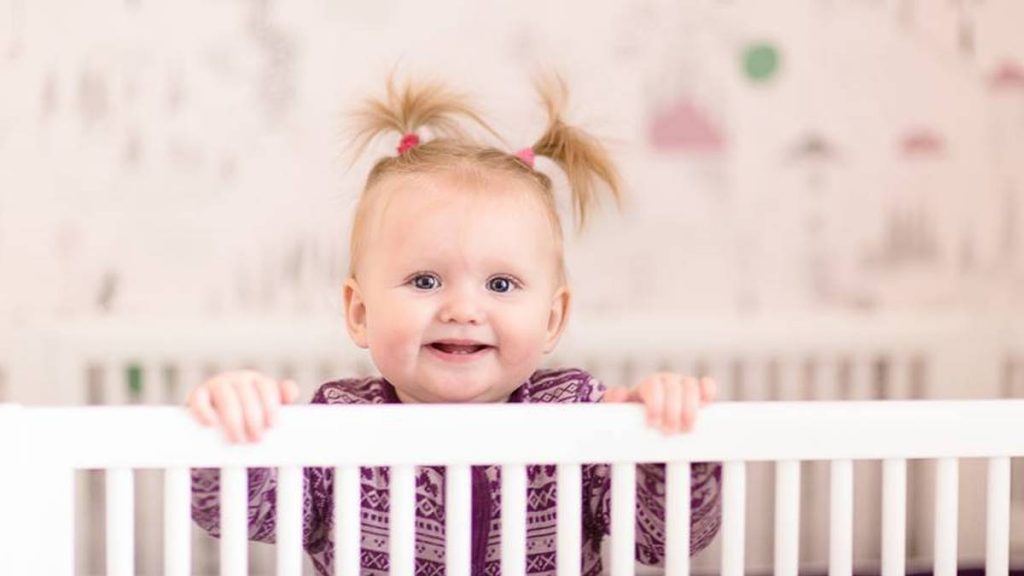 Crib safety
The biggest concern most parents have when it comes to making the crib-to-bed transition is safety. While most kids can easily make the transition between 18 months and 3 1/2 years, it depends on your child.
If at all possible, try to wait until your child is closer to 3 years old to give them a chance to develop the maturity it takes to stay in a big bed at night.
My Baby Nursery has the best baby cot furniture selection to make your baby room a dream come true.
Moving from cot to toddler bed top tips
Every toddler will respond differently to moving into a big bed. For many you will wonder why you ever worried, others will need an extra bit of planning and preparation to make them feel comfortable so check out our top tips…
Whether your child willingly jumps into their new bed with glee or they fight the transition with all they have, it is so important to stick to your guns and keep it regular.
If your child is climbing out of their crib, consider moving the crib mattress to the lowest level before moving your child to a bed. If your child's crib mattress is on the lowest level and they're still climbing out of their crib, it's probably time to make a move, since your child could injure themselves as they climb out of or into their crib.
 Stay calm and stick to the routine as much as possible
The child will soon come to terms with the fact that this change is now a nightly occurrence and not just a one-off, whereas if you introduce them to their new way of independence on an inconsistent 'every other night' basis it will prolong the process, confuse the child and make the transition far more complicated than it needs to be.
Patience and encouragement
No matter which path you choose – be patient. Big steps toward growth often happen in spurts, and your child may be excited to welcome the change one day, but wary of it the next. Maintain your nightly bedtime routine and help your child develop a positive association with his new bed, since he'll be sleeping there for many years to come.
When you have a new baby coming
If you're having another baby, it might be time to switch your toddler to a new bed so the crib will be available. You should try to make the switch at least 6-8 weeks before your new baby is due. This will give your toddler enough time to get used to the new bed and not make them feel like the new baby is taking their bed.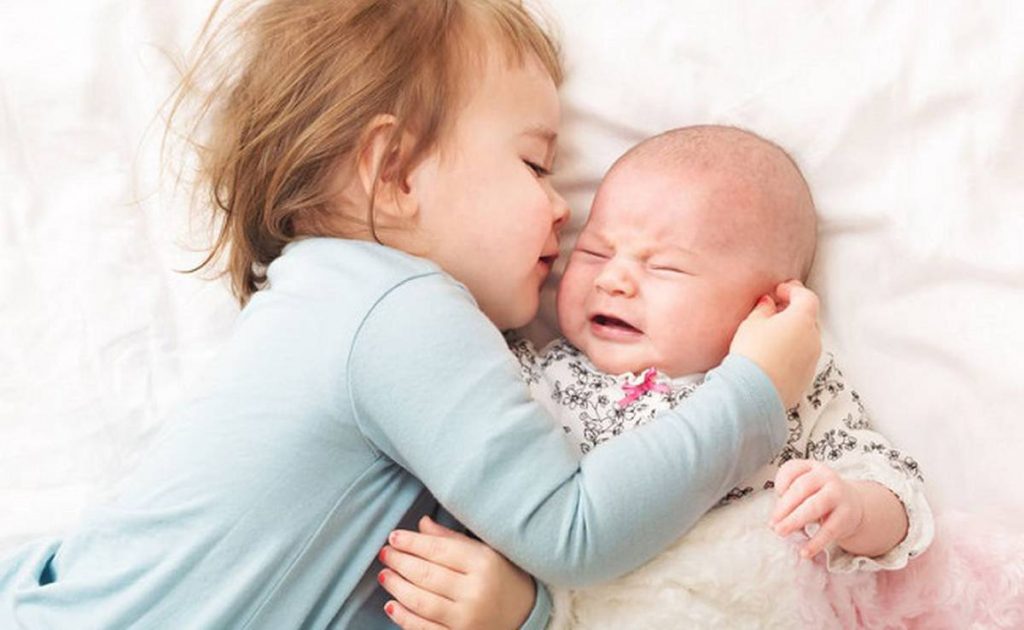 Establish a Routine
Another parent suggests how mums should "establish a bedtime routine and wait until your child is ready". It's all about listening to your child, getting them to understand bedtime as part of their routine, which is necessary every single day. Grab this as an opportunity to teach life lessons and better your child's understanding of the concept of growth, and this will make later milestones easier in the long run.
Depending on your child's age, you may also consider borrowing or buying another crib. Having a new baby is going to leave you with little sleep. If your toddler isn't ready for a bed, that means less sleep for everyone. Instead, decide if your toddler is truly ready for a bed, and don't be afraid to keep them in a crib if that's best for them.
Of course, mums know best when a child should go to bed and a child's judgement of what time is most appropriate to sleep may be slightly clouded – but taking the time to talk to them to understand the concept of bedtime and listen to their concerns is helpful when it comes to designing the perfect bedtime routine!
Check out My Baby Nursery for all your baby product needs. 
Find the Perfect Toddler Bed
Many underestimate the power of the right first bed and dread the idea of a long and exhaustive process of visiting endless stores and scrolling through limitless web pages of children's beds. 
We have a wide range of baby nursery furniture to help you create the perfect room for your baby.
Child-proof your toddler's room
Of course, you've probably already looked over your baby's room with a critical eye. But now it's time to look at your child's bedroom again with your toddler in mind. Can your child tip a dresser? Unlock windows? Pull down curtains? Some parents have the best success when they pull any unnecessary items out of their child's room, at least for a time, while their child gets accustomed to the freedom of a regular bed.
However, shopping for a children's bed doesn't have to be so unnerving – We have a dedicated page to help you find the perfect bed, with features clearly labelled and a guarantee for child-safe features so that you can find the right bed for your child from the comfort of your own home – it's never been easier!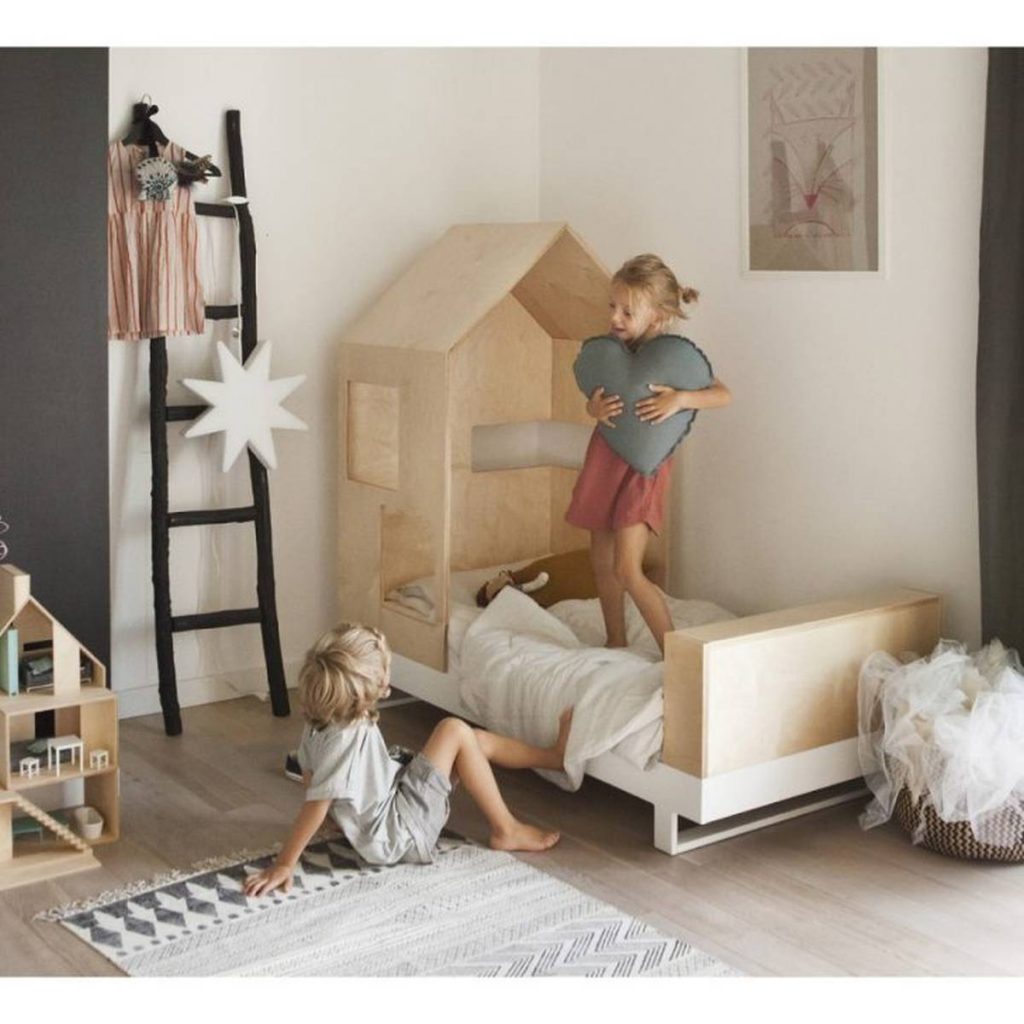 Think about timing
Even if you feel like your child is ready, their transition from crib to bed won't go well if the timing is wrong. Avoid making the transition during other big changes like a new sibling coming home, starting school, toilet training, or moving.
Do it a little at a time
Instead of making the transition in one day, try to set up a mattress in your toddler's room and let them practice sleeping in the big bed during naptime. If that goes well, make the full transition at night.
Time It Right
It is essential to remember that every child is different when it comes to every aspect of their growth. There is no unwritten rule or certified date for moving your child into their first bed – just because your best friend's daughter who is the same age is settled into her first toddler bed, does not mean your child is ready to leap.
Keep bedtime routines
Just because your child's bed changes doesn't mean their bedtime needs to change. Keeping your toddler's routine, the same will help them feel safe, even in a new bed.
Be prepared to have your patience tested
Kids will be kids. With newfound freedom comes curiosity. Your child will probably want to explore their bedroom (and beyond) long after bedtime has come and gone. Set clear ground rules with your child and stick with them. The consistency will help your child understand what's expected.
One of our informed mums, advises: "it's down to the child; they will give you clear signs that they are ready for a bigger bed as every child is different". This could not be truer.
Online baby product directory at My Baby Nursery
Remember to give rewards
Praising your child for staying in bed and sleeping well is a good way to reinforce good behaviours. Set up a sticker chart or give your child a special treat when they've done well.