Are you eager to get your baby to migrate from their car seat to the stroller? Maybe you already have a travel system and want to know when your baby can sit in a stroller?
Strollers come in various types with many different features. They are an indispensable part of our arsenal of baby gear. But knowing when you can use them is a good question that we should explore.
Several big purchases come along with a child – the cot, the car seat, and the pram is the first three that typically spring to mind. Purchasing these important items can be difficult for new parents, especially with the wealth of information out there and the variety of brands and styles.
When it comes to prams, there are several questions that we get frequently get asked by our customers, and we wanted to share our answers to help you make an informed decision.
Real talk here. Strollers are convenient. Sure, there are the kids who run for the hills at the sight of a set of wheels and restricting straps (you know one if you have one), but many love them. And parents love strollers, as well, because they're a welcome alternative to the back-damaging work that is carrying a child and the exhausting job of chasing after kiddo who likes to run. But parents of the kids who show no signs of becoming discontent chilling in the stroller might find themselves wondering: How old is too old for my child to be in a stroller?
What Are the Pram Safety Standards in Australia?
All prams and strollers in Australia must comply with many safety features. And all Redsbaby prams are designed to a higher standard than required.
The mandatory safety standard for prams and strollers was implemented in 2008, and provide specifications for pram features and construction. The standards were most recently reviewed in 2017, with recommendations being prepared by the ACCC for the Minister for Small Business.
The standards are there to ensure that all prams and strollers are as safe as they can be for your child. The standards ensure performance testing is carried out to ensure prams, and strollers, meet requirements for impact, strength, load, durability and stability.
Features such as a five-point safety harness, head barrier, red brake and having a tether strap that connects the pram to the person controlling it, are all important mandatory features of prams and strollers in Australia and course features in all baby prams and strollers.
My Baby Nursery has a wide range of the best baby prams for you to choose from. 
What Pram Is Right for a Newborn?
A: Your pram is one of the biggest purchase decisions you will make, so you want to get it right. But, there are specific requirements for prams for newborns that you will need to consider when purchasing your pram. First, consider how you will be using it right away and then how it will be used in the future. You should also think about how you will be travelling with the pram. Will it be going in and out of the car, or will you be mostly walking?
Other than the general requirements, when deciding on a pram for your newborn, there are a few other considerations to take into account:
Your newborn should be able to lie flat in their pram. This helps them breathe easily and assists in their lung development. It also helps with spinal development and muscle tone. This is why we recommend you opt for a bassinet-compatible pram for the first 6 months.

It's nice for newborns to have eye contact with you while in the pram. This helps strengthen the bond between parent and baby, and also helps the baby feel safe and secure. Having a pram with a reversible seat, that can be parent-facing as well as forward-facing, helps build this bond.
Buying a Safe Pram or Stroller: Tips
If you're buying a new pram or stroller, the first thing is to check that it meets the mandatory Australian Standard AS/NZS 2088. Look for the Australian Standards label and ask the retailer if you're not sure.
Here are more tips to help you make sure you're buying a safe pram or stroller for your baby:
Always look for a strong frame, with easy steering and a strong and secure footrest.

Ensure your pram or stroller has a five-point harness that goes around your baby's waist, over her shoulders and between her legs.

Check that the pram or stroller has at least one or more parking brakes, with red parking brake levers.

Ensure the pram or stroller has a tether strap.
Using Your Pram or Stroller Safely: Tips
When you're out and about with your baby in a pram or stroller, a few simple precautions will help keep your little one safe:
Check those folding mechanisms are securely locked into place to ensure your pram or stroller can't collapse.

Always use the five-point safety harness – your child can fall out unless he's strapped in securely. Let your toddler know that you won't move off until he's strapped in.

Put bags in the basket underneath the pram to avoid the pram tipping over – don't hang them over the handles.

Carry as little as possible in the carriage. Pillows, for example, can cause instability and pose a suffocation risk.

Put the wheel brakes on whenever you stop, even on a flat surface, so that a wriggling baby or toddler can't get the wheels rolling again.

Always park your pram or stroller parallel to roads or railway tracks so it can't roll into danger.
Getting Around Safely With Your Pram or Stroller
With these extra safety tips, you and your child will be good to go:
Avoid pushing prams or strollers on rough ground, over curbs, and up and downstairs. This increases the chance of injuries and can damage your pram or stroller.

As your child grows and becomes more mobile, teach her not to stand up or lean out of the pram or stroller.

Watch for older siblings trying to climb on the pram or stroller, because this can make the pram tip over. Teach older children that it's one person only in the pram.

Ask someone to help if you're lifting your pram or stroller onto buses, trains and trams. Hold the handles yourself, and ask the other person to hold the foot of the pram or stroller. When you're getting off, it's safer if another person can go ahead of you and grab the foot of the pram first.
Injuries from Prams and Strollers
Many children need hospital treatment every year for an injury related to a pram or stroller.
Tipping over is the most common cause of pram-related injuries. Even the sturdiest pram can be in danger of tipping over if you hook heavy bags over the handles.
Runaway prams also cause injuries. Several children in Australia have died after a pram or stroller they were in rolled away.
The Types of Injuries That Have Occurred Include:
bumps, bruises and more serious injuries after fall from prams or strollers

pinched or trapped fingers or limbs

strangulation or suffocation if babies become trapped in parts of the pram or stroller

death and serious injury if parents or carers lose control of the pram or stroller.
The 'right' Age to Stop Using a Stroller
Just as there isn't a set age mom should stop breastfeeding, there's no universal hard and fast rule from physician groups when it comes to stroller age limits. That said, there are recommendations. 
In general, strollers shouldn't be necessary past the age of 3. By that point, children should be walking and running without issue and don't need a stroller to get around. Also, we want to promote their independence and proper motor development, and we can't do that if they're sitting every time they go outside." 
Social and Emotional Benefits of Transitioning Out of the Stroller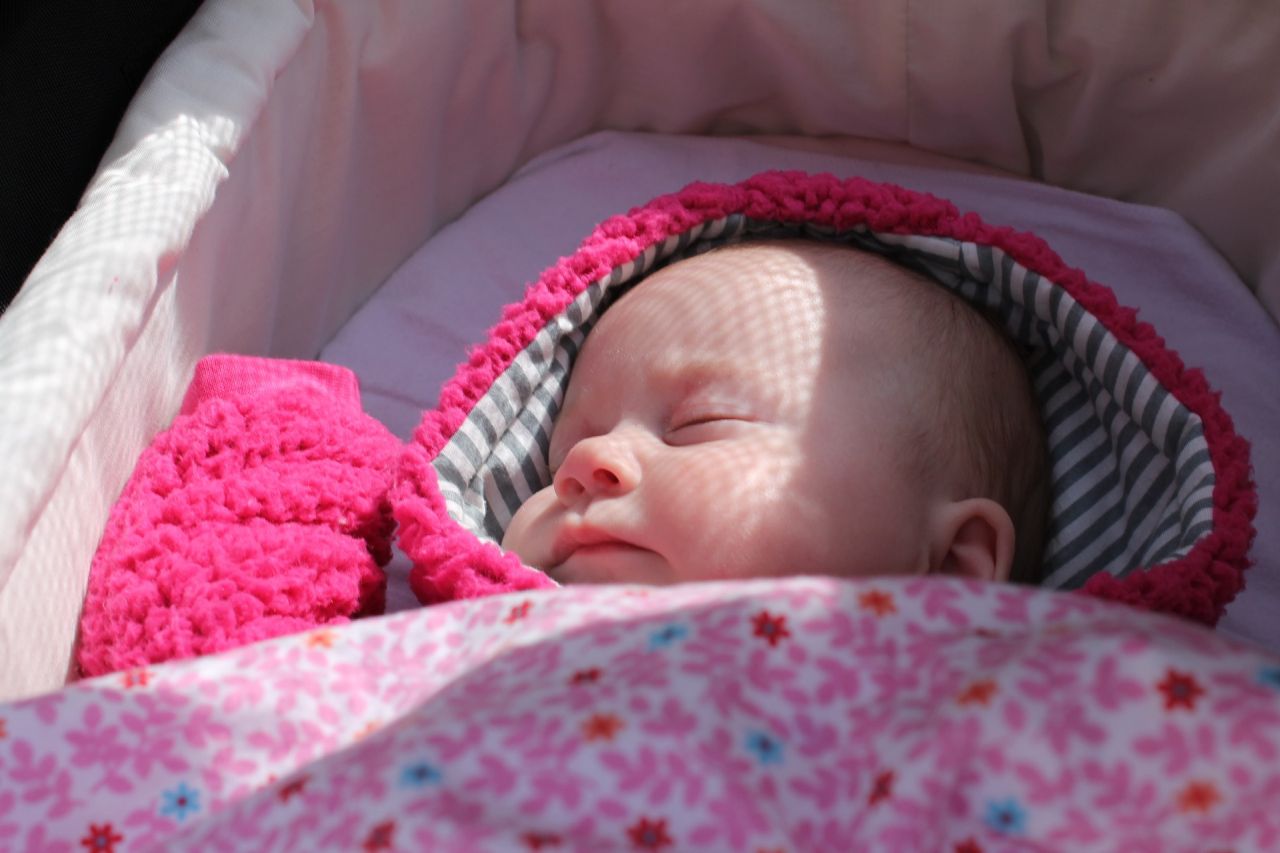 When kids first transition out of a stroller, no doubt about it, there's a learning curve — and a frustrating one at that. But there's a silver lining to all that running away and hand-holding refusal your child first does when they're toddling freely beside you: They're learning how to navigate the world outside. 
When you start using the stroller less or stop using it altogether, it provides your child with the opportunity to develop their safety skills. Once they're out of the stroller, kids can start practising holding hands while walking down the street, stopping at crosswalks and learning to look both ways.
Additionally, letting kids walk when you're out and about gives them a chance for hands-on exploring, as well as an opportunity to hone their social skills and follow your lead. 
Toddlers and young kids benefit from walking and running when it's safe, in order to explore the environment around them. Also, being out of the stroller gives them the chance to read your cues and learn from you about how to act when they're out in the world. Check out our range of baby nursery bedding manchester to ensure a good night's rest for your bub.
Physical Benefits of Transitioning Out of the Stroller
If you have a little kid, then you know: They have boundless energy. And an effective way to get it all out is good old-fashioned walking (or, in many cases, running).
"The main reason I recommend limiting stroller use once kids are past the toddler stage is that kids need to get in the habit of walking, which is a great exercise for their muscles, bones and heart, ditching the stroller between ages 3 and 4. Also, it helps get out some of their pent-up energy, which will ultimately help them get to sleep later in the evening.
Also, when you make walking and running part of your child's daily routine, you're instilling good habits that will hopefully last well into the future.
Habits, including exercise, start early. When you encourage your child to walk or run or their own, and not depend on you, you get them used to moving around while promoting an active lifestyle right from the beginning. Parents should take advantage of their kids' curiosity at this age.
The Case for Making Exceptions
You know your child and what works for your family best, so how long you use a stroller is ultimately up to you, and there certainly are situations in which it may make more sense to use a stroller past age 3. For instance, if you're walking down a grassy trail with nary a car in sight, a stroller probably isn't in order. On the flip side, you may want to use a stroller if you're going to be in a crowded area that involves a lot of walking. Use your best judgment. Remember, you're the parent. 
Considerations When Buying a Stroller
You'll likely use a stroller most days as soon as your baby is able, right through to when they become a toddler. For this reason, choose a stroller that will adapt to your growing child and also fulfil your requirements.
Think about your lifestyle and budget and choose one that suits these. Strollers come in different sizes, shapes, and fabrics. There are ones that are lightweight, some suitable for all terrains, some for more than one child, and many other options.
My Baby Nursery has a wide range of baby cot nursery blankets to choose from. 
Age of Your Baby
The only strollers that are suitable for babies less than 3 months old are those that will fully recline. Conversely, a convertible stroller will see your baby from birth through to their toddler years. These generally enable you to use a car seat on the frame as well.
Do you have more than one child? Consider a double stroller, but again think about the fully reclining option within these for your newborn.
Your Style of Living
Are you someone who uses a car a lot, prefers to walk or uses public transport? Maybe you are an athletic type who spends time on the trails or jogging in the park? These factors can influence the type of stroller you choose.
Car-Friendly
If you prefer to drive places, a model that will fit in the trunk easily is a must. This could be a lightweight stroller or something a little more sturdy that folds down compactly.
Designed to be Active
For the more active parent, a sturdier stroller that has good suspension is a must to protect your baby from jostling too much. Keep an eye out for strollers that are easy to maneuver.
Jogger-style strollers are ideal for outdoor activities with your baby. However, these should not be used with little ones below about 8 months old.
Public Transport
Public transport brings additional challenges with a stroller. Strollers that fold easily are a must here. It will also need to be lightweight enough to carry up and down subway stairs or on and off buses. I have seen parents with a lightweight, foldable stroller that has a strap to allow the parent to carry it like a backpack. This is useful when using public transportation.
Stroller Weight and Size
Consider where you will be taking and storing your stroller. Look at dimensions when it's folded and unfolded. You don't want to get it home and find it won't fit through your door, nor in the backseat or trunk of your car.
You also don't want to be trying to lug a heavy stroller up the stairs to your condo or on and off the subway. Check out how heavy it is, and factor in your loved one's weight too.
How High Are the Handles?
Handle height is vital and needs to suit your own height. Don't forget your partner's height; you're going to be sharing the load, aren't you?
Hunching over a stroller or reaching up to push it can cause all sorts of back and shoulder issues. For this reason, choose a stroller with an adjustable handle that is high enough, so you don't have to position your body while pushing abnormally.
Check Out the Wheels
Larger strollers or jogging strollers might have bigger wheels in a fixed position. They will also be more durable, especially on all-terrain models.
These are more than likely not necessary for navigating shops at the mall. For this, independent wheels that can be locked in position or released to swivel are a better choice. They will give you greater maneuverability for navigating all those sales racks in the baby store.
One or More Strollers?
Some might need more than one stroller for different situations—for example, a lightweight option for travel and a full-sized one for outings around the local neighbourhood.
If you only intend to buy one stroller for baby, make sure you choose the one that best meets your needs. Don't buy one with features you don't need. Yes, it's nice to have a stroller to accommodate your baby as it grows, but it needs to suit their size now.
Accessories and Features
Some strollers come with added extras while others are basic. Think about what is a must-have for you and what you can live without.
Features such as all-terrain wheels, one-handle operation, one-handed folding, food trays, cup holders, sun shades, canopies, and rain covers can be useful. But, decide what you need and see whether it comes as standard with the stroller you choose.
Budget
It doesn't cost a fortune to get a good stroller. You don't have to have the "in-fashion" stroller that is being used by all the celebrities just because of the brand name. There will be many comparable alternatives that don't carry the high price tag.
One consideration here should be to buy the best you can afford with all the features you need. Paying that little bit more might mean the stroller will be the only one you need and will take your little one from baby to toddlerhood.
So, when can your baby sit in a stroller? For most, it will be from about 3 months old, or when they can support their own head.
Just remember, every baby is different. Check with your pediatrician if you are unsure.
Keep in mind the factors we've discussed when choosing a stroller. Are you active parents and want to take your child with you? Will you be using public transportation often? There is a lot to take into account, but you should be well-equipped to make a decision now.