A traditional quilt is composed of 3 layers that are stitched together to give it a finished look. These three layers are top, batting (middle) and bottom.
The top layer is usually crafted by using different techniques for giving different patterns to a quilt, and the most common is called patchwork in which different fabrics are stitched together to give the layer a complex pattern. The batting is the inner layer of wool or down that fills the inside of the quilt. The bottom layer is any solid piece of fabric.
Quilts are usually made of cotton or various cotton blends (cotton/polyester) making them lightweight and therefore they are best to use in summers. They can also be used as winter's bed topper placing them underneath the blankets.
The colour schemes of quilts are used differently in many different ways; for example, they can be bright or light or very subtle or a pattern on a solid white background.
Quilts can be used for various decorating styles such as rustic, coastal or country.
Mainly patchwork designed patterns with multiple patches sewn together to create an old fashioned real patchwork look, some are designed in more modern designs and patterns. They are lightweight and breathable, with very little to no filling, making it perfect during the spring and summer seasons. Most quilts are bright and vibrant, with floral designs accenting each patch. Quilts are versatile and can be used as a throw, table cloth or on top of the bed as decoration. Beauty is definitely one of their main features, so in addition to being just a layer on a bed, they can serve as a decorative purpose as well. 
An integral part of many world cultures, quilts are as much a form of artistic expression as they are a useful object. Though not all are made with great artistic meaning, the delicate and extensive stitching required to make even the most basic quilts is an undertaking that nobody can overlook. Though quilts are sometimes designed as blankets, they are also used as wall hangings, displayed over furniture and used as table runners or decorative objects. The distinctive aspect of quilting is the use of patchwork, in which fabrics are sewn together in a geometric pattern that is aesthetically pleasing. It can include several subcategories of patchwork.
Applique, in which a fabric shape is sewn on to an existing patch

Reverse applique, in which the piece, being sewn in, has a shape cut out for a peekaboo effect
When patchwork is completed, the quilting procedure takes place. It involves connecting three layers through the use of a running stitch in a pattern throughout the project. It can be done alone or in a group, by hand or by machine. In some cultures, quilting circles are considered an important ritual, and in others, they are just a popular hobby.
Many cultures across the globe regard the creation and gifting of a quilt as a way to tell a story, commemorate a milestone or note an important place, event or person.
The Design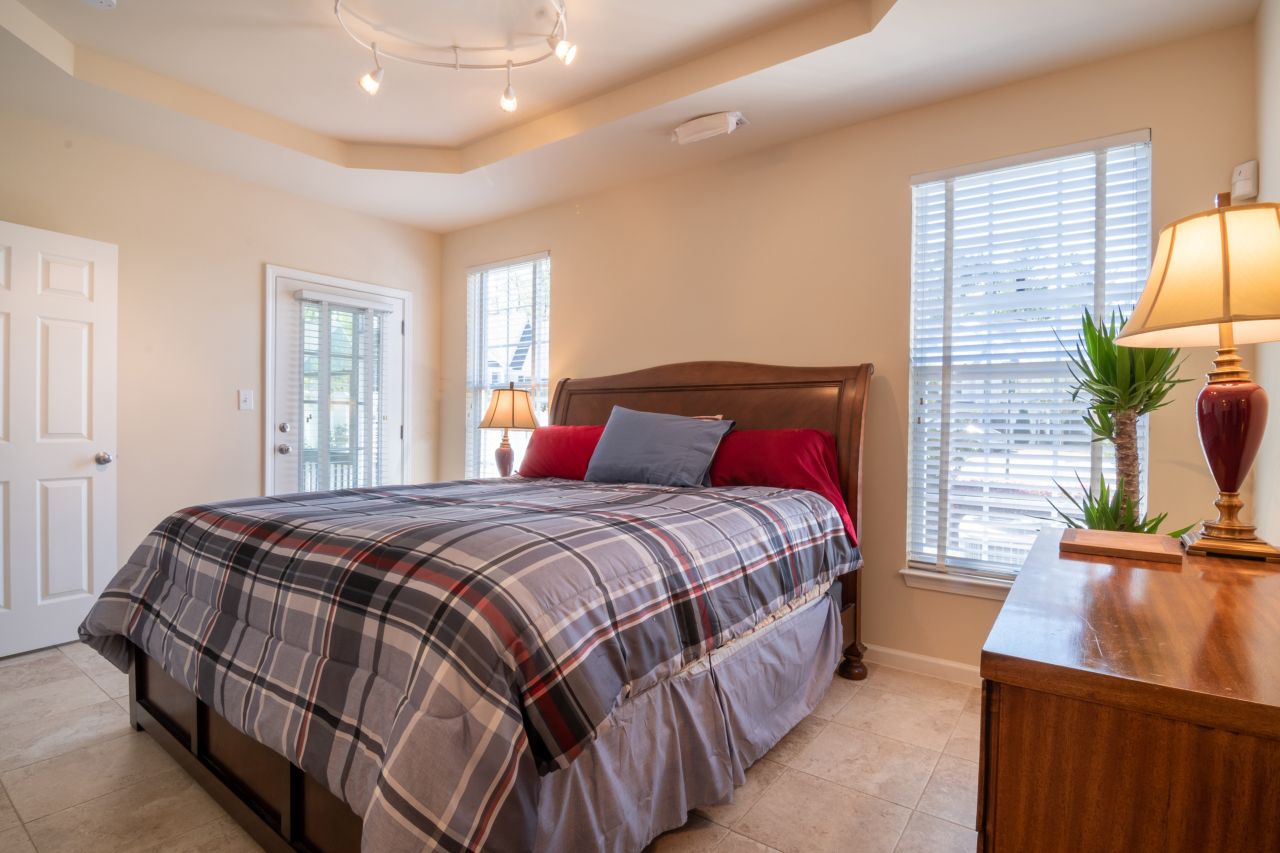 It's not only what appeals that matters aesthetically when it comes to choosing your new quilt set. Of course, getting the right size for your bed and duvet or doona is important, as is ensuring the pattern matches your decor, including any furnishings, throws or cushions. But the design of your quilt cover sets goes much deeper. A vintage quilt cover, for instance, will have a different price to a waffle quilt cover, so whether it's a simple single-piece quilt cover, or an intricate, complicated weave, the brand, materials and many other factors affect the price. Here at Canningvale, we are renowned for simple, elegant and classic designs that will not date. At Canningvale, our designers tend to steer clear of the jarring printed patterns on bed covers and garish colours you tend to see from cheaper brands, as we have always believed that simplicity is the greatest form of elegance. For example, when we are looking at a sample duvet cover, we tend to ask ourselves, what could be taken away from this piece? And when there is nothing left to be taken away, that is what we are left with—a beautifully crafted subtle statement which will provide the ultimate comfort and style for any bedroom.
One Piece to a Quilt
Unlike a duvet, there is no hassle with covers here. A quilt is as simplistic as you can get. Some quilts are a little lighter and can be used in the summer, while other quilts are thick and perfect for snuggling into when the world becomes chilly.
Even though a quilt is one whole piece, there are layers that go into its construction. Some quilts will have up to five, even six layers. The standard quilt, however, will only have three layers. The first layer (if you're looking at a traditional quilt) is a composition of multiple fabrics stitched into one. This is the eye-catching layer that takes the most time to create. Underneath this, there is a batting layer which is the cotton, wool or even down filling that makes the warmth of the quilt. The final layer would be the final solid piece of fabric that wraps everything up together neatly. The stitching that brings all of these layers together creates the final classical quilt aesthetic.
Quilts Are an Art
It may not seem like it now, with all the mass-marketed companies making generic quilts for convenience, but quilts were once a loved form of art. You'll still be able to find some retailers who sell homemade quilts stitched with the same care and love as they used to be.
Quilts were created by one or numerous people for families to use altogether. They were hand-stitched and made with multiple different fabrics since one was never large enough for so many people. Nowadays, there is no need for such large bedding sheets, but it's still nice to have traditional quilts for design purposes or simply out of a long-lived preference for quilts.
The Material
Quilt covers are made of all sorts of different materials, including cotton and cotton blends, flannel, synthetic materials and even luxurious silk. And while the prices will differ, so too will the materials' characteristics, including how easy they are to clean. Thicker quilt cover sets, meanwhile, will add to the heat insulation of the quilt or doona for winter, so you may want to try something lighter for summer. You might also want to stay away from delicate fabrics like silk or satin if you have pets who are allowed to sleep on the bed. If you do like to have your pets on the bed, one of the best products to use is vintage quilt sets, as it's yarn-dyed melange design hides little scuff marks that tiny claws can make on the duvet covers. It's also important to bear your skin type in mind, if you have sensitive skin, opt for a breathable natural fibre, like bamboo or cotton, over microfiber. Canningvale offers a wide range of quilt cover sets made from natural fibres which are either 100% Cotton or a Linen/Cotton blend.
There is a different assortment of materials you can find used inside of a quilt. The main idea is that the composition is of different fabrics which turn the cover of the quilt into a patchy-mess. Cotton, linen, cotton flannel, and cloth are just some of the common fabrics you'll come across. There are also classic stitches used to make a quilt such as a double wedding ring, patchwork, log cabin, and many more.
Quilting in America
The Amish use quilting as a way to reflect their rejection of modern conventions and utilities. These have become some of America's best-known quilts, as the Amish have created a cottage industry through the creation of these textiles.

Regionally popular, Baltimore quilts originated in the 1840s in the city after which they were named. They involved the use of a more detailed and fanciful applique style, and some quilters seek a resurgence in this style.

Quirky scrap quilts called 'crazy quilts' in the community look like a modern fad but were popularized in the 1800s. Rather than using a geometric design, these quilts use random shapes to use up scraps and create the eponymous 'crazy' pattern.

African American quilting came to North America from Central and West Africa. Traditionally, these beautiful quilts were used to tell stories and preserve the legacy of the people who created it. The 1980s saw a resurgence in interest in both this intricate style and the historical works which contain it.

Pictoral quilting became popular in the US as well as Ireland and England in the late 1700s. The style involved using appliques to create a picture. At times, these were made with multiple pictorial patches created by several people within a community.

Native American star quilts tell an important spiritual story of the native women that create them. These art forms were many times created as a response to the struggle to adjust to reservation life. They are still made today, with some native women relying on the sale of the quilts for a source of income.
As you can see, while blankets might be a simple and straightforward functional item, quilting is a crafting tradition with a very rich history. Whether they're hanging in a museum or draped over your bed, both textiles will undoubtedly put their differences aside and continue to be loved worldwide.
The Thread Count
Thread count refers to how many vertical and horizontal threads there are per square 10 cm. It's easy to assume that the higher the thread count of any fabric, the softer, better wearing and more luxurious (and more expensive!) it is. But there's more to it than that. A quilt cover with a very high thread count may trap heat rather than allow air to flow more freely, while a good quality low thread count duvet cover set with fine yarn will allow air movement through the product easily while maintaining a lovely soft feel.
Other Features
There are many features on quilt cover sets available on the market which will differ from designs easier to get on and off the quilt, others will be more versatile for machine washing and drying, and some even coming in a pre-washed state to prevent shrinkage. Recently, we have seen the introduction of textured quilt cover sets and fringed duvet cover sets into the market, these can look great, but the integrity of these products are quite difficult to maintain. You could have bits of fabric frills coming off and fringes breaking in the wash. This again comes back to one of Canningvale's main tenets of quilt cover design, the simpler and more integrity you can give to a quilt cover set, the longer it will last and bring you lasting enjoyment.
Difference Between Quilt And Comforter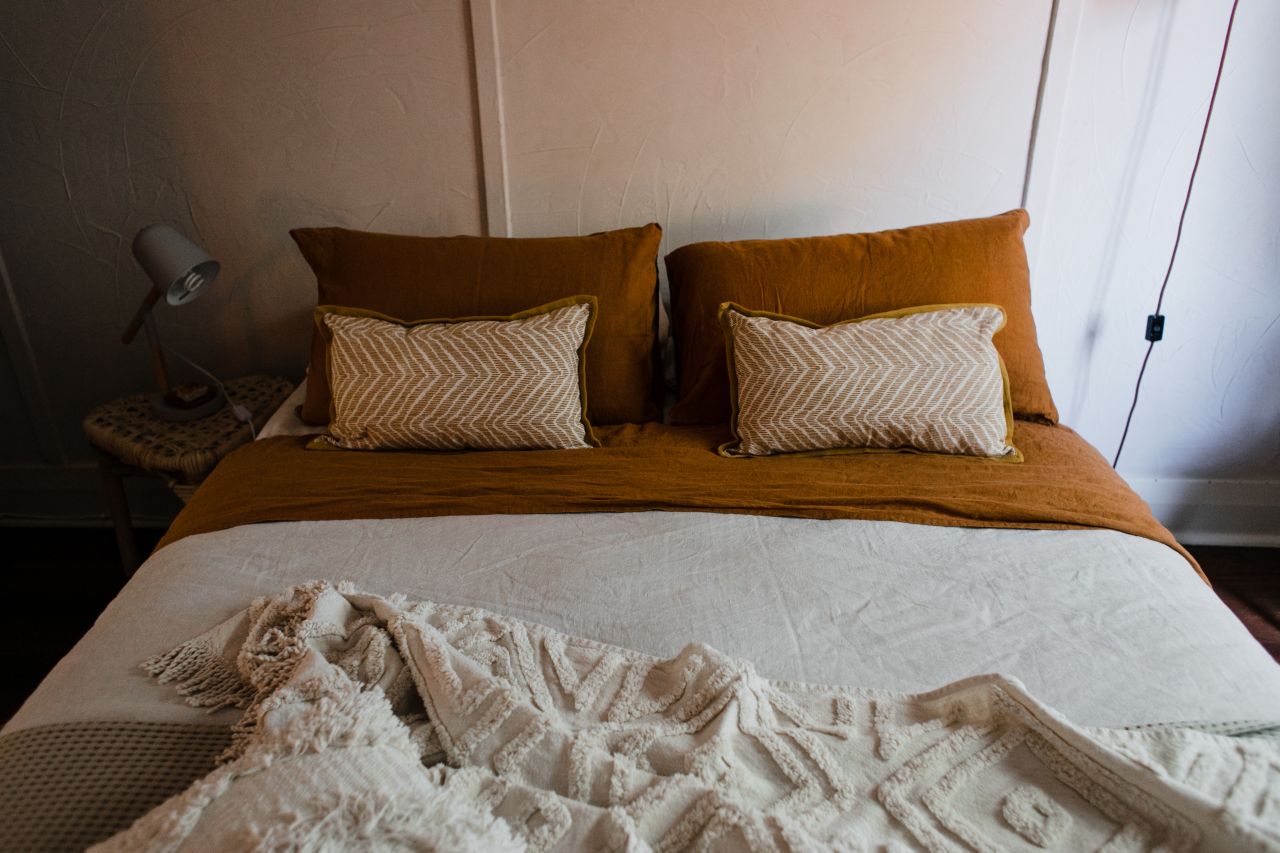 Quilts and comforters are both types of bed covers, though they are used in slightly different ways. However, due to the regional difference in dialect, the same item might be called both a quilt and a comforter in different countries.
Technically speaking, a quilt is any bed covering that has two or more pieces and insulation between them. However, in common use, a quilt is a flatbed cover. The most common type of quilt is a patchwork quilt, where the front or top is made up of many different pieces of fabric. The back is normally different from the front, with a solid colour instead of many different patches. Between the two, there is a layer of thin padding.
There are also whole cloth quilts, where the front is made of a single sheet of fabric. With these quilts, there will usually be more of an emphasis on decorative stitching than the fabric patterns.
Historically, they have been used primarily as bed covers. The fronts of patchwork quilts were typically made from little scraps of fabric leftover from other projects so that they were not wasted.
So Why Should I Care?
For me, this is much like someone mispronouncing your last name. It's just not correct to call a comforter and quilt, and vice versa. But more importantly, one must realize that a quilt is always going to be more expensive than a similar quality/style comforter. No matter what method of assembly is used (by hand or machine), there's going to be far more time in a quilt.
Is One Better Than the Other?
The answer here is probably not. One will be better if that's the one you want! If you're looking for superior warmth, the best choice might be a down comforter. If you want something warm with a vintage feel, you probably want a quilt. That choice is going to change depending on the usage and criteria for the selection. But whatever you do, remember which one is which.
To summarize, quilts are flat fabrics made of a decorated front, an undecorated back, and a layer of insulation between them. Comforters are thicker, not usually decorated, and the two sides are often the same. While quilts have a variety of uses, comforters are only used as bed covers. There are also duvets, which are even thicker than comforters. 'Comforter' is a term used only in American English. Quilts, comforters, and duvets may all be called 'quilts' in British English, and comforters and Duvets are 'doonas' in Australian English.