A quilt is often called a "Doona" in Australia, which is a trademarked brand name registered to bed manufacturer, The Tontine Group.
What Kind of Filling Should I Choose for My Doona?
There are several options for what type of filling you can choose for your doona, and different types of filling will provide different levels of warmth. The materials used inside can be split into two main categories: natural or synthetic. Some may even offer a blend. The type you need depends on how warm you want to be, how long you want it to last and also on how well you fare with different types of materials in terms of allergies etc.
Natural
There are many options for natural doona fillings, and each one offers different levels of warmth and features. There are traditional down fillings that are made from goose or duck feathers. Wool, alpaca, silk, bamboo, and even eucalyptus can be used! Most natural fillings are more breathable than synthetics, and cotton and eucalyptus are also hypoallergenic.
In most cases, natural fillings will cost more than synthetic; however, the benefits more than justify the investment. A well-made doona with a natural filling can last for decades and help you to get a better night's rest by keeping your body temperature regulated.
Synthetic
Synthetic fillings are human-made fibres. Some common synthetic fillings are microfibre and polyester. If the up-front cost of natural fibre quilt is an issue, synthetic is the next best choice for people who suffer from allergies and sensitive skin. Microfibre fillings allow you to sleep easy, knowing you won't have a reaction. It is a lightweight material that provides good warmth. Synthetic can also be washed more frequently than natural doonas, making them a viable choice for children's bedding.
Different Quilt Fillings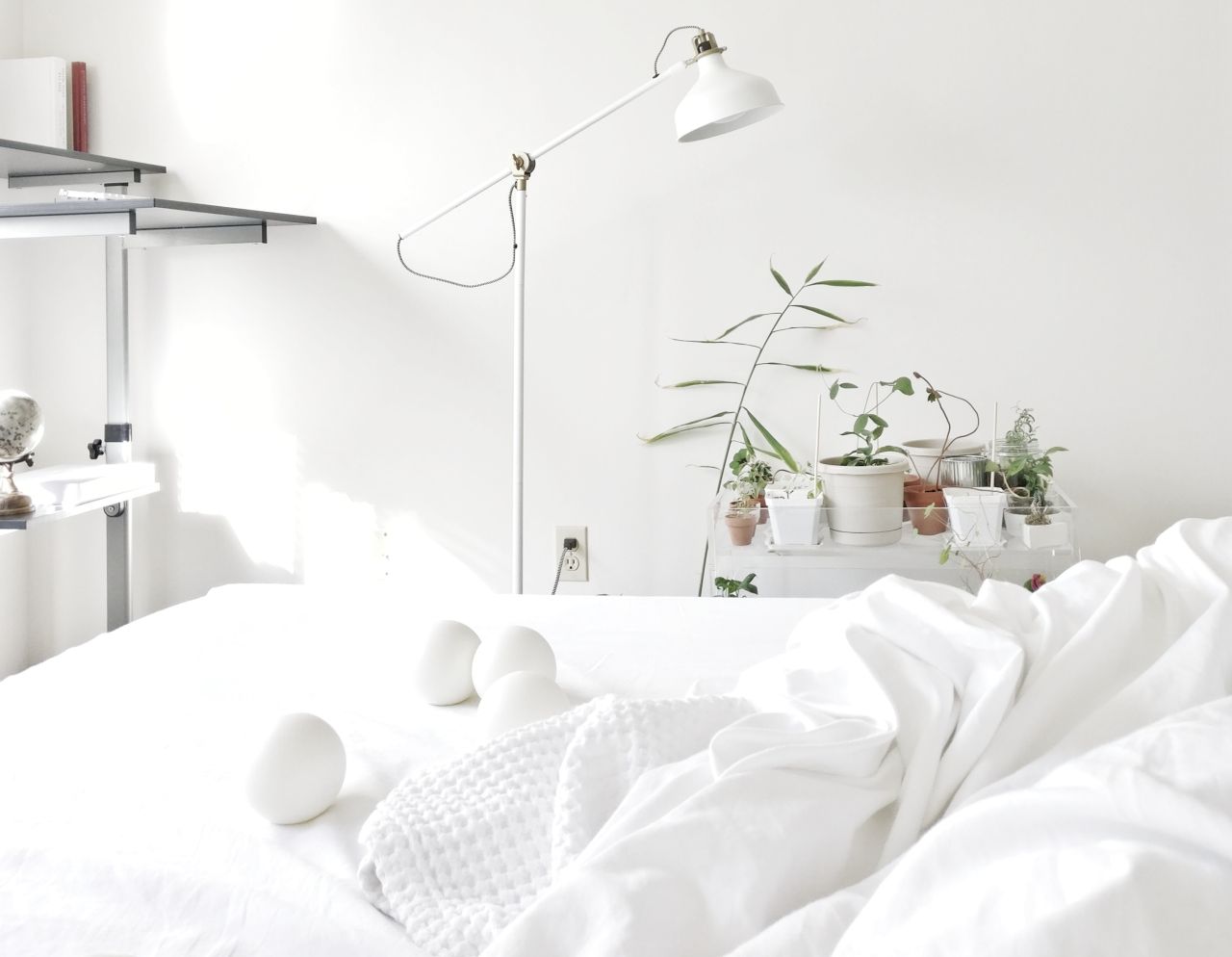 Down Quilts
Down is the light and fluffy layer found underneath the feathers of waterfowl. Good quality down should be sourced from mature birds in Europe and Northern American regions, as Geese from these areas are known to have the highest fill power. And the higher the fill power, the more loft and fluffier the quilt is!
With its unique characteristics, down will help improve your experience of sleep – acting as a natural insulator to keep your body temperature even. Down is also well-known for its ability to draw excess moisture away from the body, preventing any excessive clamminess and sweating – ensuring you have a healthy night's sleep.
The perfect Down Quilt should feel incredibly warm, toasty, and cosy yet light to sleep under, making it a product of pure luxury. The quilt should also be made in a baffle box design to prevent any Down from shifting throughout the quilt and creating cold spots over time.
The down used in BeddingCo Down Quilts is all natural with any impurities removed, making it a great solution for sleepers who suffer from allergies.
Feather Quilt
Feather Quilts are a fantastic, cost-effective bedroom staple. Heavier than Down and Silk Quilts, if you prefer a cosier, more 'tucked in' feeling with optimum comfort when you sleep, then a feathered quilt may be the perfect one for you!
A Feather Quilt has an amazing ability to keep you warm throughout the night without you feeling overheated. This means your Feather Quilt will provide a comfortable, healthy, and restful sleep throughout the seasons.
Feather quilts are also suitable for those who suffer from allergies. The feathers used have undergone a thorough process of examination to ensure that they are free from impurities. BeddingCo Feather Quilts are filled with natural feathers to enhance the sleepers' experience of cosy, comfortable, and healthy night's sleep.
Organic Mulberry Silk Quilts
Considered to be the healthier choice of all bedding materials, Organic Mulberry Silk is a luxurious, delicate natural product, which helps to regulate body temperature. When sleeping with an Organic Mulberry Silk Quilt, the quilt tends to drape over you, contouring your body while you sleep. This helps to prevent cold spots from forming during the night – maximising the comfort of your sleep.
Silk is remarkably comfortable and light, which will not leave you feeling suffocated, as can sometimes be the case with a heavier type of quilts.
The perfect Silk Quilt will only be made from long strands of Mulberry Silk as it is completely natural silk. BeddingCo Organic Mulberry Silk quilts are naturally hypoallergenic and are highly recommended to sleepers who suffer from allergies, as they are resistant to dust and mites. If maintained properly, Organic Mulberry Silk quilts can be expected to last up to 20 years.
Wool Quilts
The best thing about Wool Quilts is that they are natural and breathable. Wool is well known for its ability to regulate body temperature, ensuring you do not feel overly hot and sweaty, while also being able to draw moisture away from the body keeping your body temperature regulated throughout the night.
Wool is also a natural source, making a Wool Quilt a great solution for those who suffer from allergies. Preventing bacteria, mould, dust mites, and other allergens from developing, a Wool Quilt will ensure that you get a healthy night's sleep.
Wool is easy to clean and maintain, as well as being durable and long-lasting.
Doona Thickness Suggestions for an Australian Winter
Once you know what kind of filling you need for your doona, it's time to think about what thickness will work best for you. Different thicknesses will provide distinctive levels of warmth and breathability, which allows you to take the warmth out of the equation when you're choosing a filling.
If you prefer a filling that provides less maximum warmth, choose a doona that is thinner. Need a filling that is very warm? Get a doona that is thicker. Thickness is usually defined by GSM, which is an acronym for Grams Per Square Metre. The higher the GSM, the more filling the doona will have and the warmer it will keep you.
Doona Manufacturing Quality
The quality of a doona can vary significantly based on the materials used and the manufacturing standards. As with most things in life, you usually get what you pay for, but it is important to compare the specifications if you are comparing doonas from multiple vendors. Here is a checklist of the main specification to compare:
Filling: Make sure you check exactly what has gone into your doona and if there is any filler product used.
Cover: Ensure that good quality cotton is used to ensure durability and longevity
Manufacture: Manufacturing standards vary widely, and they play a large role in the lifespan of your doona. The last thing you want is a doona with stitching falling apart after six months! Look for small squares or diamond patterns to ensure that the filling cannot move around and affect warmth distribution. We recommend double stitching for added strength.
Before You Buy a Perfect Doona to Keep You Warm, Consider These Tips.
Down for Down
If you easily get cold, opt for a feather and down quilt. Down has the highest fill power of all quilt fillings available, so look for a quilt with a higher percentage of down for ultimate comfort. Wool is also a favourite for cold sleepers and offers a heavier weight. The insulating qualities of this natural fibre will keep you warm but still allow your skin to breathe. 
Hot Blooded? Go Natural
If you tend to overheat easily or live in a warmer climate, natural fibres will absorb any moisture and keep you cool as you slumber. A cotton quilt is an excellent lightweight option, and fibres such as tencel or bamboo are not only ultra-absorbent but have a luxurious feel.
Synthetic for Sensitive Sleepers
Synthetic fabrics such as microfibre and polyester are the obvious choices for allergy sufferers, and some brands offer quilts that have had an anti-allergy treatment applied. Good quality synthetic fibres will also keep you dry by transporting moisture away from the body. They also tend to stay light and fluffy without much extra care required.
Air Regularly
Quilts build up dirt, dust, dead skin cells and dust mites over time. Regular airing in the sunshine will keep your quilt fresh and avoid dust mite infestations – this is especially important if you suffer from allergies.
Weighty Matters
If you find your quilt on the floor every morning, consider purchasing the next size up to give it more weight, so it stays in place. Many people have a winter weight and a summer weight quilt they change according to the seasons.
The Finishing Touch
For the ultimate bedroom indulgence, don't stop with your quilt. Look for finishing touches that exude decadence such as black piping, classic striped, embossed or jacquard cover designs. Just because a quilt cover goes over your quilt doesn't mean it can't look and feel like luxury!
Most Frequently Asked Questions
What Is Gsm?
GSM stands for 'Grams per Square Metre'. It refers to the weight of the quilt filling. So, the higher the GSM of filling in the quilt, the warmer it is. Below is an example of GSMs to help you decide the best quilt for your needs:
240GSM is best for the Summer Climate

350GSM is best for both Autumn and Spring Climates

500+ GSM is best for winter
GSM applies to Feather, wool and Organic Mulberry silk quilts only. Down quilts are measured in Fill Power.
What Is a Loft?
Loft refers to how fluffy the Down quilt is. However, it's important to note that it is not a measurement of the quilt's actual warmth rating. For Down quilts, the warmth is measured in Fill Power.
What Is Fill Power?
Fill Power is the measurement of the quality of the down in a quilt. The higher the Fill Power, the fluffier the loft. This is also the ultimate indicator of the quilt's warmth and quality.
Below are Fill Power examples to help you decide the best quilt for your needs:
Up to 400- Light warmth

400-599- All Seasons warmth

600-799- Winter warmth

800+ – Ultimate Winter warmth
In addition to Fill Power, Fill Weight is another indicator of a quilt's warmth.
Below is an example of a Canadian (800+ Fill Power) Goose Down King Size quilt's, ideal Fill Weight for each season:
400g-600g – Light warmth

800g-1000g- All seasons warmth

1200g-1400g- Winter warmth
What Is Tog?
TOG stands for 'Thermal Overall Grade'. This is the measurement of the quilt's ability to retain and trap heat. The higher the TOG value, the warmer you will be under your quilt. However, when searching for the perfect quilt, it's important to keep in mind that TOG does not measure the quality of the quilt nor the weight of the quilt.
Generally speaking, the higher the Fill Weight, the warmer the quilt.
Below are TOG value examples to help you choose the best quilt for your needs:
4.5-6.0 TOG – Summer warmth

7.5-10.5 TOG- All seasons warmth

13.5-15 TOG- Winter warmth
TOG does not apply to Organic Mulberry Silk quilts as the fill is made in strands. Mulberry Silk warmth is shown by weight in GSM.
Which Quilts Are the Warmest?
Hungarian Goose Down quilts and Canadian Goose Down quilts are considered the warmest and best natural insulators. Which quilts are best suited for sleepers who have allergies?
If you suffer from allergies, we'd highly recommend the Organic Mulberry Silk, Australian Wool, and Down Quilts. These Quilts are made from the highest quality natural products and have undergone a thorough process of examination to ensure that all impurities are removed. They are well-known throughout the bedding industry to be hypoallergenic and perfect for those who are a little sensitive. Sleeping with either Organic Mulberry Silk, Australian Wool or Down quilt will enhance your sleep experience, leaving you to wake up fresh, healthy, and well-rested.
Care Instructions for Quilts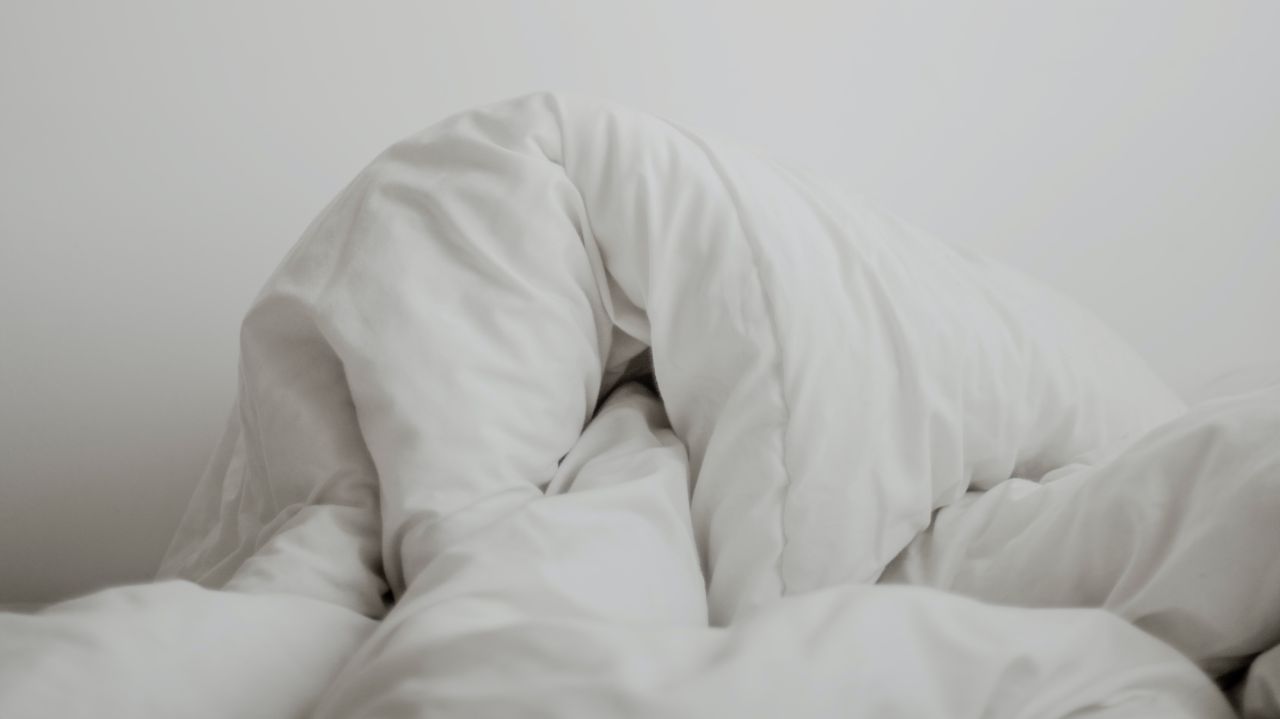 With normal use and regular care, a good quality Quilt should ideally last for more than five years. To prolong the lifespan of your quilt, you should shake it on a daily basis to ensure the filling remains evenly distributed. We always recommend carefully following the washing instructions as some Quilts may specify 'Dry clean Only', some may allow machine wash, and others may only be 'hand wash only'.
Now that you know more about choosing the right doona for winter in terms of filling and thickness, it's time to decide on what bedding accessories you're going to use to make it look good!
From the necessary underlays and pillows to duvet covers, blankets and throws, take some time to find the perfect bedding accessories that will help your new doona keep you warm and snug this coming winter.