There are many reasons you may be interested in shopping for used baby items—they're cheaper, so they're great for your wallet, reduce waste, so they're great for the environment. 
New parents are often shocked at how much all the newborn baby essentials cost before the little one even arrives. 
While thrifty new parents might be tempted to buy essential items secondhand, there are some things you should never buy used.
Some gently-used baby gear can look fine but still have hidden hazards for your little one. 
The standards for baby gear like cribs, strollers, and car seats are continuously updated to keep babies as safe as possible, so you'll want a newer model. 
In addition, some normal wear and tear on items—like mildew or chipped paint—can be dangerous for your child.
Check out our extensive range of baby nursery change tables.
Products You Should Never Buy Used
Here's a no-nonsense guide to which baby items you can buy used and which you'll want to buy new.
Baby Car Seats
A car seat is one of the essential items you buy for your baby. 
It's essential for protecting your child in an accident, and every state requires infants and children to ride in one when they're in the car. 
New car seats are costly, and when you see used car seats for a fraction of the price, you might find the secondhand option very appealing.
There are few things that new mamas research more than car seats. 
They're also a considerable expense, especially if you want seats for both parents' vehicles and maybe a spare for the grandparents or babysitter, so it's understandable why you may want to save a few dollars with a used car seat.
However, car seats are the #1 item that you should always buy new. 
The American Academy of Pediatrics (AAP) states that a new car seat is the safest option for your baby, toddler, or older child because buying a new car seat is the only way to ensure that the heart has not been damaged. 
A used car seat could have been damaged, broken, in a car crash, or even recalled, and you would have no way of knowing if it was safe for your baby.
Additionally, car seats expire, typically six to nine years after their manufacture date. Therefore, you should never buy a used car seat unless you know it has never been in a crash. 
Each car seat model has a different specific expiration date, but most seats expire six years after the date of manufacture, which will be on a label on the rear. 
The AAP states you should never use a car seat that is more than ten years old. 
If you absolutely cannot afford to purchase a new car seat, you can speak with your doctor, who can connect you to some resources, like WIC, that may help.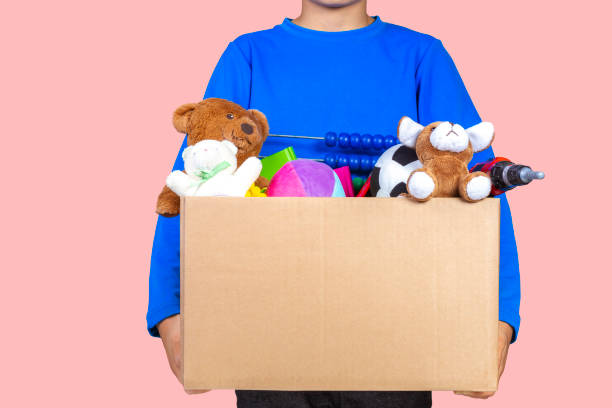 Crib for Your Newborn
A baby crib is one of the baby essentials you should never buy used. Image via Bigstock
Along with car seats, cribs are also essential baby items that you should never buy second hand. 
While a decent crib can cost a few hundred dollars, you have peace of mind knowing it meets today's stringent safety standards. 
A few years ago, many children sustained injuries in cribs that have drop-down sides. This style is now banned because of those safety issues. 
You won't find them in many stores, but you sometimes see them sold online by individuals.
In addition to safety concerns, you don't know the care a used crib received before it was sold. 
It could have been in storage with heavy boxes exceeding the recommended weight limit placed on top, compromising its structural integrity. 
It could also be missing important pieces that you don't know about. In the end, it's better to spend the money on a new crib, so everyone sleeps better at night.
Crib safety standards are continuously being updated. It would help if you never bought a crib with a side rail that moves (a drop-side crib) since these pose significant safety concerns. 
Given the importance of having a safe sleeping space for babies, a crib is best purchased new.
Baby Crib Mattress
Just like the crib, you shouldn't buy a used crib mattress. Unfortunately, many parents sell the crib mattress after their child transitions to a regular bed. 
However, that means the mattress has been slept on for at least two or three years. This leads to plenty of wear and tear, including rips and creases where mould and bacteria grow. 
Instead of risking your baby's health to save some money, it's better to get a new mattress when you buy the crib.
Babies should sleep on a firm mattress to prevent SIDS. In addition to the "ick" factor of a used bed, secondhand crib mattresses can develop dips and indentations that are dangerous for babies.
Second Hand Breast Pumps
For some mothers, a breast pump as part of their brand new baby items list. While you can rent a hospital-grade pump designed for more than one user, you should never buy a breast pump that's already been used. 
Moisture and milk can travel through the tubes and get into the pump's motor. This can then enter the milk you're pumping, which could make your baby sick. 
If you're looking to save money on a breast pump, contact your health insurance company. Many plans cover breastfeeding supplies so that they may pick up the cost of the pump itself.
The Food and Drug Administration (FDA) warns against more than one person using the same breast pump since that can spread infection. 
Since insurance companies usually cover breast pumps, this is an item you're best to buy new.
Infant Formula
At around $20 a can, infant formula is one of the most expensive products on your baby items list. 
A quick search on websites that sell secondhand items reveals plenty of people selling infant formula. 
While the obvious risk of buying infant formula in this way is that it could be tainted, there are other issues that even well-meaning people might not realise.
You only want to feed your baby the best, so skip the secondhand formula, no matter how good the deal. 
Even if the container is unopened, you don't know how it was stored. Therefore, the formula is one item that is always best bought from a reputable store. 
And even then, double-check that the seal has not been broken because once the formula is open, it does spoil very quickly.
You have to store infant formula in a cool, dry area between 55 to 75 degrees Fahrenheit. 
If someone accidentally left the formula in a freezing car overnight or stored it on a shelf next to the oven, the procedure degrades and loses nutrients.
However, it is possible to save money on infant formula safely. The FDA strictly regulates the ingredients that go into the recipe so that you can buy store brands as low as half the price of name-brand procedures, and your baby still gets the same quality and nutritional benefits.
Use Baby Toys
With so many brand new baby products to buy, toys might not even cross your mind at first. 
Many grandparents stick favourite childhood toys in storage units for the day another baby enters the family and can play with them. 
While seeing your baby play with vintage toys is fun and nostalgic, it's also dangerous.
Older toys don't always meet the safety standards we have today, and they might have small pieces or sharp edges that can hurt babies. 
Additionally, some older toys contain lead paint, a known health hazard. So you have plenty on your baby items list as you prepare for your little one. 
However, you don't want to put your baby's health and safety at risk by getting these items used. So instead, spend the extra money and buy them new.
Looking for the perfect nursery portable cot? My Baby Nursery have you covered. 
Play Yard/Play Pens
Like cribs, play yards get a lot of use and abuse but are critical for keeping babies safe. It's best to purchase new rather than take your chances on a unit with wear and tear.
Strollers
Stroller safety standards were updated in 2015, so never purchase a new stroller made before that date. 
In addition, check for any recalls on the specific model you're considering. Finally, if that seems like too much, purchase a stroller new—you'll likely get your money's worth as you use it for years to come.
Baby Products You Can Buy Used
There are plenty of products that are safe to buy secondhand, especially if you know the person you're purchasing from. 
These items are a great place to save money and reduce waste by buying used: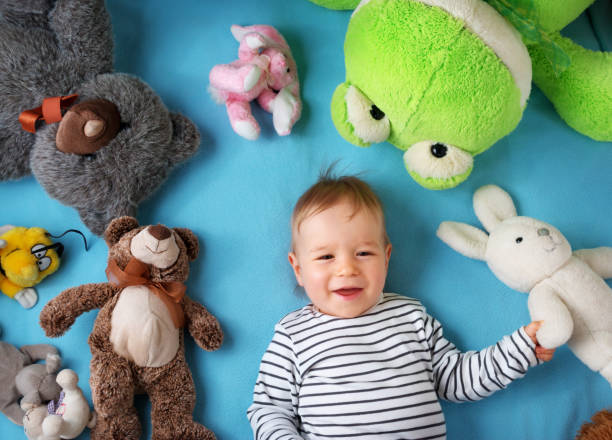 Baby Clothes
As you'll soon find out, babies outgrow clothes faster than you can blink. 
Many mamas realise that they have clothes that haven't been worn before the baby is too big. 
Often, clothes are the most gently used baby items, so they're great for purchasing second hand. 
Look for posts that are labelled "NWOT," which means "new without tags", or NWT, "new with tags." These clothes haven't been worn and are often sold at a steep discount.
Buying used baby clothes is one of the best ways to save money. Babies grow so fast they usually don't stay the same size for more than a month or two, which means their clothes aren't worn very often. 
When buying used clothes, avoid anything with drawstrings, check that all buttons, zippers, and clasps are secure, and make sure nothing unravels.
Shoes are another item babies grow out of quickly. Infants especially barely need shoes, so if you want to dress your baby up in a cute pair of tennis shoes or sandals, opt for a used pair rather than investing in a team that will be worn only a few times.
Cloth Diapers 
This one certainly has an "ick" factor, but cloth diapers are designed to be passed from baby bum to baby bum. 
Many mamas who used cloth diapers are budget and eco-conscious, so shopping secondhand makes sense. 
Many Facebook groups are dedicated solely to gently used cloth diapers sales (you'll never notice that some prints are collector items!).
If you purchase cloth diapers, give them a bleach soak for about half an hour to ensure you've killed any germs.
Toys 
There are oh-so-many toys in the world, many of them barely played with before they're discarded. Wooden toys, activity blocks, bikes, and other rugged items are great to buy second hand. You can even buy soft toys like stuffed animals second hand, as long as they can be cleaned. Just be cautious with vintage toys, which can be a safety hazard.
Changing Tables
Changing tables are super handy during the infant stage, but they do have a short lifespan—by about a year, it's more work than it's worth to wrangle your child onto a changing table. 
Because of that, they're great to buy used, especially if you don't mind having a changing table that doesn't match the crib in your nursery.
High Chairs
Many high chairs are designed to last, so it's easy to find good secondhand options. When you're shopping for a secondhand high chair, be sure to check it out closely in person. 
High chairs can get downright nasty with all that baby food being dropped, and cleaning them thoroughly can be challenging. 
But, if you find a clean one, this is a tremendous secondhand purchase. It's also a great idea to have a spare high chair for trips to grandparents' houses, or even to keep on hand if you do a lot of entertaining and will have another little one around for mealtime.
Voluntary safety standards require a high chair with a five-point harness to prevent a child from climbing out and a fixed crotch post so he can't slide out.
If these two elements are in place, a hand-me-down high chair is fine. However, avoid high chairs with removable trays or arms that lift the tray over the baby's head.
Baby Baths
Baby baths are another item used for a pretty short period, so they're a prime candidate for resale. 
When you're shopping for a secondhand baby bath, look to be sure that there's no mould or mildew. If it's clear, you're good to go! (Don't forget to clean and sanitise it on your own as well.)
Baby bathtubs are OK to buy used if they aren't mouldy and don't smell mildew. 
Babies grow out of these tubs quickly, so if you want a baby tub, you should be able to save money on one that was barely used. 
Avoid bath seats, bath rings, or inflatable tubs that fit in the bathtub, as they can be dangerous.
Infant Carriers, Wraps, and Slings
Babywearing can be a lifesaver during the first year, and some versions, like fabric wraps, are designed to be only used during the first early months, so they don't get a lot of wear-and-tear. 
And wraps, slings, and carriers can all fit different parents' bodies in different ways, so you may be able to score a practically brand-new page for a deep discount. 
However, if you buy a used sling or wrap, be sure the fabric is intact and not worn down in any area, as this could affect the quality and not be safe to keep your baby secure. 
Additionally, if it's a soft-structured carrier, you'll want to be sure all parts, like buckles and snaps, are in working order to ensure your baby stays safe and secure.
How to Shop Used for Baby
If you're going to buy used, here are a few tips to keep in mind while you browse:
Confirm Sale Dates
Many big-ticket baby items go on sale throughout the year, as do clothes with the changing seasons, so keep in mind while you scour online marketplaces, you may be able to get a deal just as good through a direct retailer. 
Watch Out for Defective Items
Unfortunately, there may be people out there looking to pass off damaged goods as sellable, which could endanger your child. 
Thoroughly inspect everything before purchasing if you're picking it up in person. 
Purchasing an item with the original instruction manual is also a bonus should something pop up in the future.
Keep Warranties in Mind
As for warranties, they may not be applicable depending on what you're purchasing, so should you run into trouble down the road, you may not be able to get a replacement. 
Additionally, you can search for any recalls online with the model number or product name to ensure you won't run into any future problems.
Shop Around
Don't purchase the first supposed good deal you see, and search around for what the same or similar items are being priced at in other apps or by other sellers, as well as through direct retailers.
Where to Shop
As for where to shop: The Facebook Marketplace is a good place, especially for toys.
Most essential baby items can be purchased second hand. Look for quality used baby items at garage sales, kid-specific consignment shops, and thrift stores. Your friends with kids are another excellent source for secondhand finds.
Local kid-specific consignment and resale stores in your neighbourhood are also a great way to shop, as well as via these websites and apps:
eBay

Craigslist

Poshmark

thredUP

Mercari

OfferUp
Aside from the Facebook Marketplace, purchasing second hand and gently used kid's items and clothes through dedicated shopping accounts on Facebook and Instagram can be a great way to save a chunk of change.
At My Baby Nursery, we have a huge range of portable cot for baby!