Sleep disorders are a group of conditions that affect the ability to sleep well on a regular basis. Whether they are caused by a health problem or by too much stress, sleep disorders are becoming increasingly common. 
Most people occasionally experience sleeping problems due to stress, hectic schedules, and other outside influences. However, when these issues begin to occur on a regular basis and interfere with daily life, they may indicate a sleeping disorder.
Depending on the type of sleep disorder, people may have a difficult time falling asleep and may feel extremely tired throughout the day. The lack of sleep can have a negative impact on energy, mood, concentration, and overall health.
In some cases, sleep disorders can be a symptom of another medical or mental health condition. These sleeping problems may eventually go away once treatment is obtained for the underlying cause. When another condition doesn't cause sleep disorders, treatment normally involves a combination of medical treatments and lifestyle changes.
It's essential to receive a diagnosis and treatment right away if you suspect you might have a sleep disorder. When left untreated, the negative effects of sleep disorders can lead to further health consequences. They can also affect your performance at work, cause strain in relationships, and impair your ability to perform daily activities.
Sleep disorders are conditions that result in changes in the way that you sleep.
A sleep disorder can affect your overall health, safety and quality of life. Sleep deprivation can affect your ability to drive safely and increase your risk of other health problems.
Some of the signs and symptoms of sleep disorders include excessive daytime sleepiness, irregular breathing or increased movement during sleep. Other signs and symptoms include an irregular sleep and wake cycle and difficulty falling asleep.
There are many different types of sleep disorders. They're often grouped into categories that explain why they happen or how they affect you. Sleep disorders can also be grouped according to behaviours, problems with your natural sleep-wake cycles, breathing problems, difficulty sleeping or how sleepy you feel during the day.
Some Common Types of Sleep Disorders Include:
Insomnia, in which you have difficulty falling asleep or staying asleep throughout the night.

Sleep apnea, in which you experience abnormal patterns in breathing while you are asleep. There are several types of sleep apnea.

Restless legs syndrome (RLS), a type of sleep movement disorder. Restless legs syndrome, also called Willis-Ekbom disease, causes an uncomfortable sensation and an urge to move the legs while you try to fall asleep.

Narcolepsy, a condition characterized by extreme sleepiness during the day and falling asleep suddenly during the day.
There are many ways to help diagnose sleep disorders. Doctors can usually treat most sleep disorders effectively once they're correctly diagnosed.
Insomnia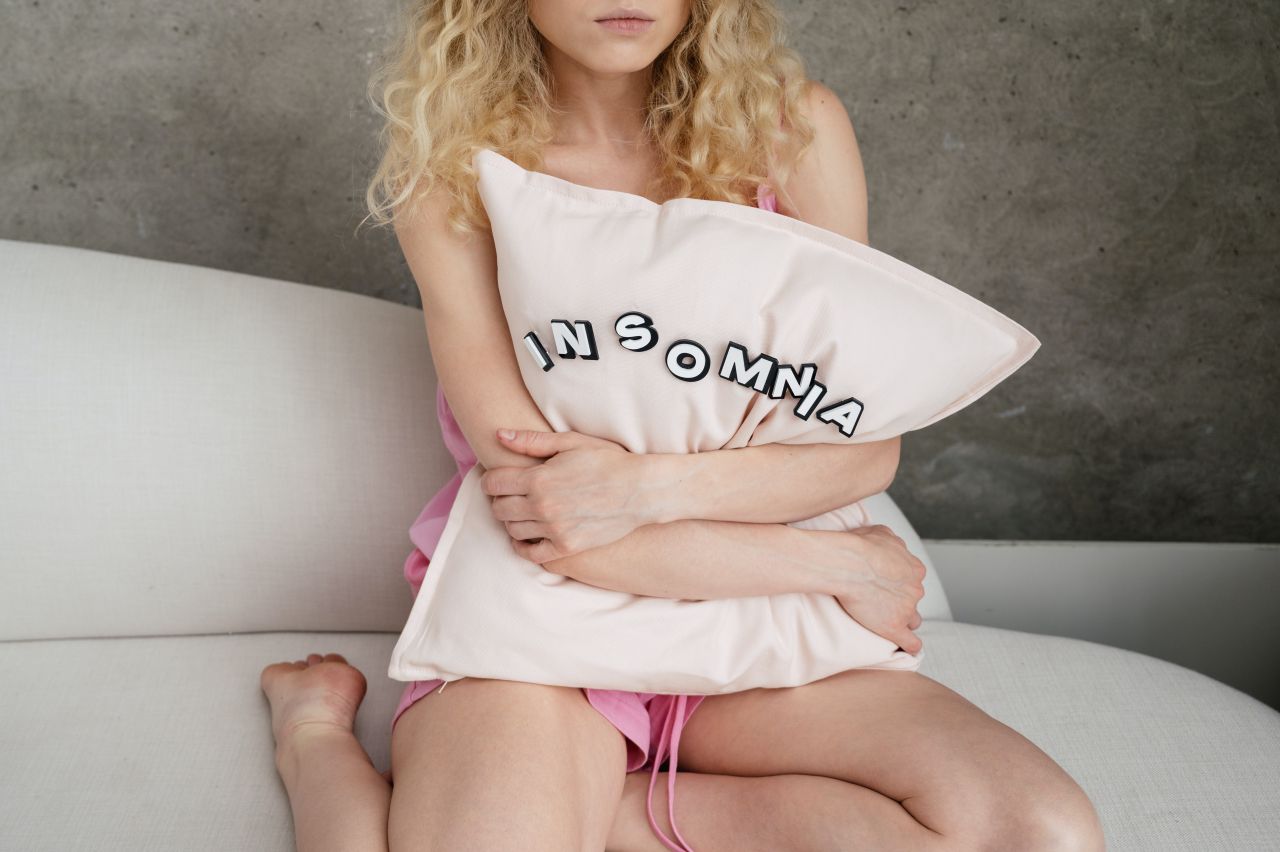 Insomnia refers to the inability to fall asleep or to remain asleep. It can be caused by jet lag, stress and anxiety, hormones, or digestive problems. It may also be a symptom of another condition. Insomnia can be very problematic for your overall health and quality of life, potentially causing:
depression

difficulty concentrating

irritability

weight gain

impaired work or school performance
Unfortunately, insomnia is extremely common in the United States. Approximately 50 per cent of American adults experience it at some point in their lives. The disorder is most prevalent among older adults and women.
Insomnia is usually classified as one of three types:
chronic, which is when insomnia happens on a regular basis for at least one month

intermittent, which is when insomnia occurs periodically

transient, which is when insomnia lasts for just a few nights at a time
Common Treatment Types for Insomnia
Medications tailored to your own specific needs are prescribed. For instance, if anxiety or depression is the underlying cause of your condition, your physician may prescribe you with antidepressants or anti-anxiety medications. Medications for sleep can be used as well, but are typically prescribed to be used on a short-term or as-needed basis.
Non-medical methods, such as cognitive behaviour therapy, hypnosis, sleep restriction, stimulus control, and relaxation techniques, can also be used to treat insomnia. Lifestyle changes, such as avoiding caffeine and alcohol, are also advised.
Sleep Apnea
Pauses in breathing during sleep characterize sleep apnea. This is a serious medical condition that causes the body to take in less oxygen. It can also cause you to wake up during the night.
Parasomnias
Parasomnias are a class of sleep disorders that cause abnormal movements and behaviours during sleep. They include:
sleepwalking

sleep talking

groaning

nightmares

bedwetting

teeth grinding or jaw clenching
Common Treatment Types for Sleep Apnea
There are various ways sleep apnea can be treated, including:
CPAP Therapy. A CPAP (continuous positive airway pressure therapy) machine is used to keep your airways open as you sleep. The machine uses mild air pressure and is attached to a mask or prongs that fit in your nose.
Alternatives. There are other alternatives if you don't like the idea of wearing a mask to bed. You can choose to:
Wear a dental or oral appliance. To find out more, this article, Pros and Cons of Dental Sleep Apnea Treatment Devices, provides the ways in which an oral appliance can help patients with sleep apnea, as well as the shortcomings of using a dental device for sleep apnea. Have surgery. If oral appliances and CPAP don't work for you, surgery is an option.
Undergo a weight management program. Losing weight may help improve or eliminate your symptoms if you're obese or overweight.
Try positional therapy. Some people primarily suffer from sleep apnea when they sleep on their back. Positional therapy often involves wearing a device that keeps you sleeping on your side.
Restless Leg Syndrome
Restless leg syndrome (RLS) is an overwhelming need to move the legs. A tingling sensation in the legs sometimes accompanies this urge. While these symptoms can occur during the day, they are most prevalent at night. RLS is often associated with certain health conditions, including ADHD and Parkinson's disease, but the exact cause isn't always known.
Common Treatment Types for Restless Legs Syndrome
Medications and behavioural therapy can be used to treat RLS. Take a look at Treatment of Restless Legs Syndrome and Periodic Limb Movement Disorder for more information on RLS and its related disorder, Periodic Limb Movement Disorder (PLMD).
Narcolepsy
Narcolepsy is characterized by "sleep attacks" that occur during the day. This means that you will suddenly feel extremely tired and fall asleep without warning. The disorder can also cause sleep paralysis, which may make you physically unable to move right after waking up. Although narcolepsy may occur on its own, it is also associated with certain neurological disorders, such as multiple sclerosis.
What Are the Symptoms of Sleep Disorders?
The symptoms of sleep disorders depend on the specific disorder. Some signs that you may have a sleep disorder include that:
You regularly take more than 30 minutes each night to fall asleep

You frequently wake up several times each night and then have trouble falling back to sleep, or you wake up too early in the morning

You often feel sleepy during the day, take frequent naps, or fall asleep at the wrong times during the day

Your bed partner says that when you sleep, you snore loudly, snort, gasp, make choking sounds, or stop breathing for short periods

You have creeping, tingling, or crawling feelings in your legs or arms that are relieved by moving or massaging them, especially in the evening and when trying to fall asleep

Your bed partner notices that your legs or arms often jerk during sleep

You have vivid, dreamlike experiences while falling asleep or dozing

You have episodes of sudden muscle weakness when you are angry or fearful, or when you laugh

You feel as though you cannot move when you first wake up
How Are Sleep Disorders Diagnosed?
If you suspect that you may have a sleep disorder, discuss your symptoms with your primary care doctor. He or she can perform a physical exam and help you identify the difficulties you are having with sleep. Keeping a sleep diary for two weeks may be helpful to your doctor. Some illnesses can cause disturbed sleep, so your doctor may order tests to rule out other conditions.
If your doctor suspects that you have a sleep disorder, he or she may refer you to a sleep disorder clinic. A sleep specialist will review your symptoms and may suggest that you undergo a sleep study.
A sleep study or polysomnogram (PSG) is a multiple-component test that electronically transmits and records specific physical activities while you sleep. The sleep study can be done at home (home sleep testing) for select patients. The recordings become data that are analyzed by a qualified physician to determine whether or not you have a sleep disorder.
To make a diagnosis, your health care provider will use your medical history, your sleep history, and a physical exam. You may also have a sleep study (polysomnogram). The most common types of sleep studies monitor and record data about your body during a full night of sleep. The data includes
Brain wave changes

Eye movements

Breathing rate

Blood pressure
Heart rate and electrical activity of the heart and other muscles
Other types of sleep studies may check how quickly you fall asleep during daytime naps or whether you are able to stay awake and alert during the day.
What Are the Treatments for Sleep Disorders?
Treatments for sleep disorders depend on which disorder you have. They may include:
Good sleep habits and other lifestyle changes, such as a healthy diet and exercise

Cognitive-behavioural therapy or relaxation techniques to reduce anxiety about getting enough sleep

CPAP (continuous positive airway pressure) machine for sleep apnea

Bright light therapy (in the morning)

Medicines, including sleeping pills. Usually, providers recommend that you use sleeping pills for a short period of time.

Natural products, such as melatonin. These products may help some people but are generally for short-term use. Make sure to check with your health care provider before you take any of them.
Key Takeaways
It's crucial to seek professional help if you're experiencing sleep problems and feel you recognize any of the symptoms above are happening to you. To summarize:
Sleep disorders are very common in the U.S. today.

Insomnia is characterized by being unable to sleep when you're tired, feeling exhausted when you wake up, and you can't get enough sleep to feel well-rested.

Insomnia is treated with medications as well as with non-medical methods, such as cognitive behavior therapy and lifestyle changes.

Sleep apnea is characterized by heavy snoring and waking up at night gasping or choking.

Sleep apnea can be treated in a variety of ways, including CPAP therapy, weight loss, surgery, positional therapy, and by wearing an oral or dental appliance.

Narcolepsy is characterized by falling asleep suddenly no matter where you are.

Narcolepsy is treated with medication and scheduled naps.

Restless legs syndrome is characterized by an uncontrollable urge to move your limbs (legs) while you're resting at night. You could also be in pain and feel an uncomfortable crawling sensation.

Medications and behavioural therapy can significantly help you if you have RLS.

REM sleep behaviour disorder can be dangerous. You live out your dreams at night and can kick out, shout, and talk. You may inadvertently hurt yourself, your sleeping partner, or someone else in your household. The condition must be diagnosed and treated without delay.

Treatment for REM sleep behaviour disorder is treated with medications alongside injury prevention.
It can be frightening and bewildering for your patients when they suffer from a sleep disorder. A sleep disorder can make them feel irritable, exhausted, and alone. Their bed partner could be angry with them as they don't understand what is happening to their loved ones. Their home, work, and social life might suffer. As you have read above, the good news is there are help and treatment available.
The best way forward for patients with a sleep disorder is to seek help from a sleep physician.