Preparing for a baby isn't just tiny clothes and heartwarming ultrasound photos; it involves much financial preparation. This guide will lay out the most important financial tasks on your plate from pregnancy to baby's first years, including:
Estimating your medical costs

Planning leave from your job

Budgeting for the new arrival
Some parenting preparations are best learned on the fly — how to effortlessly and painlessly change the messiest diapers, for instance. But the list of things to do before the baby arrives and within their first several weeks is lengthy, so tackling specific tasks now is a brilliant idea.
If you've just found out, you're having a baby (or babies), congratulations! Here's the financial advice I wish I'd had when I was in your shoes and updated for 2017, of course.
My Baby Nursery has an extensive range of baby nursery furniture sets to take the hassle out of choosing the right furniture that matches.
Pre-delivery planning
Adjust your current budget to accommodate your new baby
Once you know you have a baby on the way, it's a good idea to review the fixed expenses in your monthly budget to see where you can cut back or what you can cut out completely. 
Additionally, once your baby arrives and you are all settled in and have adjusted to life with a baby, you can also explore how you or your significant other can earn more money. You can do this by finding a better-paying job, finding a part-time job, or starting a side hustle.
Preparing for a baby by cutting back on your expenses and increasing your income will help to make more money available for a little one. It will also help you with staying on top of your financial goals.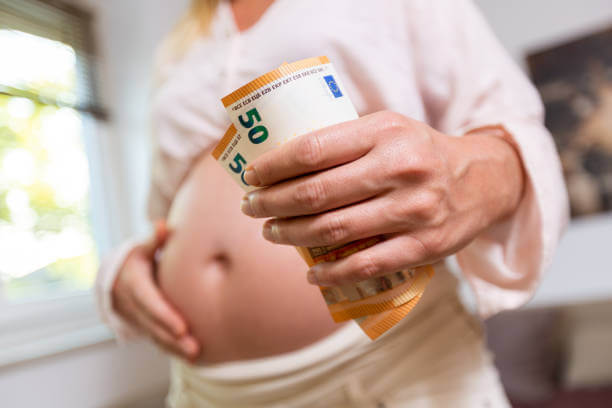 Understand your health insurance and anticipate costs. 
Having a baby is expensive, even when you have health insurance. So you should forecast your expected costs reasonably early in the pregnancy. NerdWallet's guide to making sense of your medical bills can help as you navigate prenatal care, labour and delivery, and the bills that will ultimately follow.
Consider the costs and budget for your baby.
If you've got a baby on the way, there will be a range of immediate and ongoing costs to save for, including the baby's room (cot and change table), food and bottles (that could include formula), clothes and nappies, car seats, strollers, childcare and more. You should create a budget to consider current household expenses and future baby-related expenses. Start budgeting and saving now, then put yourself in control of your costs when the time comes.
Plan for maternity/paternity leave
How much time you and your partner (if you have one) get off work and whether you're paid during that period can significantly impact your household finances in the coming year. Understand your company's policies and your state's laws to get an accurate picture of how your maternity leave will affect your bottom line.
Draft your pre-baby budget
Once you know what you'll be spending on out-of-pocket medical costs, understand how your income will be impacted in the coming months and have prepared a shopping list for your new addition, adjust your budget accordingly. Babies come with plenty of expenses, so set a limit on both necessary and optional buys (like that designer diaper bag or high-end stroller with the LCD control panel), and consider buying used to keep spending under control.
Plan your post-delivery budget
Recurring costs such as diapers, child care and extra food will change your household expenses for years to come. Plan for them now so you aren't caught off guard.
Don't go baby shopping till after your baby shower.
It's easy to get tempted to hit the shops and buy all those cute baby things in preparation for your new arrival but, if you can, wait until after your baby shower to go shopping. Why? Because you'll most likely get a lot of what you need at your battery, and you can put the money you would have otherwise spent towards your goals.
The key to getting what you need is registering the right way, so be sure to look up online guides and ask other moms. Think of including things like diapers in different sizes, wipes, a stroller, bouncer, etc. After your shower is over, you can then go out and purchase the things you didn't get!
Become a savvy shopper
Planning for a baby financially means you need to become a savvy shopper. You can save money shopping if you do it right! For example, babies grow fast and buying clothes second hand can save you a bundle of money. In addition, buying in bulk, couponing, and using cash-back apps can cut your budget and build your bank account. Start preparing for a baby financially by applying frugal tips to your lifestyle now.
Childcare
Put your name down on several waiting lists for childcare as soon as you can. In many areas, especially in Sydney and Melbourne, availability is a huge issue. Even if you're not sure of your plans, I strongly suggest putting your name down, so you have options down the track. The government is overhauling its childcare payments from next July – you can look at the Child Care Subsidy Estimator calculator at education.gov.au/childcare to figure out your entitlements.
Try to clear any outstanding debt.
The cost of having a baby can be enough to deal with, and the last thing you need to worry about is outstanding debt that needs to be paid. Before the baby's arrival, either consolidate your existing debit or try to clear the most expensive debt first. Consider applying for a personal loan to help manage your expenses or opt for the 'family pause' aspect of your home loan– by which you can place a short break on your loan repayments.
Life insurance
Through their super, many Australians have death and total and permanent disability insurance, generally known as life insurance. But many families are under-insured, especially those with high mortgages. It's a mistake to insure the primary breadwinner. Consider also what would the surviving partner need if the children's primary caregiver died. They might need to work less or hire a housekeeper and nanny. Insurance is complicated, and not all policies are created equal. While it's worth getting a quote for additional insurance from your super fund, it's an area where it can be worth talking to a financial planner.
Choose a pediatrician within your insurance network. 
Your baby's first doctor appointment will come within her first week of life, so you'll want to have a physician picked out. Talk to friends and family to get recommendations, call around to local clinics and ask to interview a pediatrician before you make your choice. Don't forget to double-check that they are within your insurance network when searching for the right doctor. Ask the clinic, but verify by calling your insurance company, so you're not hit with unexpected out-of-network charges.
Start or check your emergency fund.
If you don't already have a "rainy day fund," now's the time to anticipate some emergencies. Kids are accident-prone, and with the cost of raising a child, there's no telling if you'll have the disposable income to pay for any unexpected expenses. However, having at least three to six months' worth of living expenses covered is a great place to start.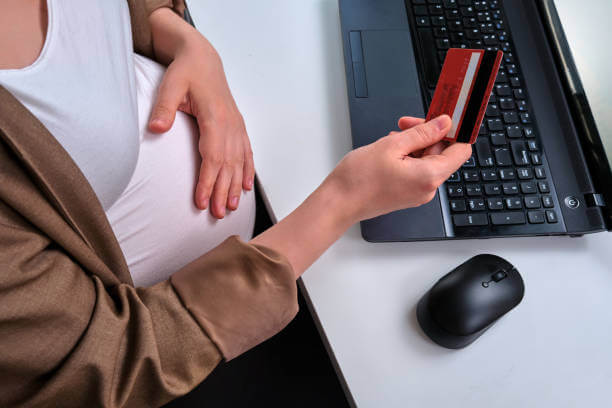 While in the hospital
The main focus while you're in the hospital is having a healthy baby. But there are a few loose ends that will need to be taken care of.
Health care
If you have private health insurance, you'll probably be out of pocket for the birth of the baby. If you're using Medicare, it won't cost a cent. Of course, as a public patient, you won't get your choice of doctor, and you may have to share a room, but the quality of the health care is excellent—your choice, but budget accordingly.
Order a birth certificate and Social Security card
Hospital staffers should provide you with the necessary paperwork to get your new child's Social Security number and birth certificate. If they don't, or if you have a home birth, contact your state's office of vital records for the birth certificate and your local Social Security office to get a Social Security card.
We have a wide range of nursery high chairs for your baby. Check them out here.
Within baby's first 30 days
Add your child to your health insurance. 
In most cases, you have 30 days from your child's birth date to add him to an existing health insurance policy. In some employer-based plans, you have 60 days. Regardless, do it sooner rather than later, as you don't want to be caught with a sick baby and no coverage.
Consider a life insurance policy on your child. 
No one expects the tragedy of losing a child, so many parents don't plan for it. However, the rates are generally low because a child's life insurance policy covers funeral costs and little else. When protecting children, a "term" policy that lasts until they are self-sufficient is the most popular choice.
Begin planning for child care 
Finding the right daycare or nanny can take weeks. So get started long before your maternity leave is over. You'll need time to visit daycare centres or interview nannies, as well as complete an application and approval process if required.
Beyond the first month
You'll be in this parenting role for years to come, so planning for the future is crucial. Of course, estate planning is a big part of providing for your children, but it isn't the only essential forward-focused task to check off your list.
Adjust your beneficiaries 
Assuming you already have life insurance for yourself or the primary breadwinner in your household — and if you don't, you should — you may want to add your child as a beneficiary. The same goes for your 401(k) and IRAs. However, keep in mind that you'll need to make adjustments elsewhere to ensure when and how your child will have access to the money. A will and trust can accomplish this.
Sort out your health and life insurance
Check your health insurance, as not all plans cover pregnancy- or hospital- and baby-related expenses. You might need to raise your level of cover or shop around for a new insurer – and you'll likely need to do this in advance of falling pregnant. Also, look at life insurance options that will cover your family's financial needs and ensure their quality of life should an unexpected event occur.
Disability insurance 
You're far more likely to need disability insurance than life insurance. Make sure you have the right amount of coverage — enough to meet your expenses if you're out of work for several months. Remember, your monthly living expenses have gone up since the new addition.
Get on top of future medical costs.
Not only will you have baby-related expenses, but there will be certain medical costs that you won't be able to avoid for both you and the baby. So, try to understand what those costs may be, such as hospital and doctor bills, tests and scans, plus medical and pharmacy costs, and work these into your baby budget.
Write or adjust your will.
Tragic things happen, and you want to ensure your child is cared for if one or both parents die. Designate a guardian, so the courts don't have to. Your will is only one part of estate planning, but it's an excellent place to begin.
A will
If you don't already have a will, you need one once you have children. It's not just about where your assets and property go, but more importantly, so you and your co-parent can appoint a testamentary guardian who'll be responsible for the children if you both die. And while you're getting a will, make sure you have a binding death nomination for your super, too, as that's handled separately.
Keep funding your retirement.
When a child arrives, it's easy to forget your personal goals and long-term plans in light of this enormous responsibility. Stay on top of your retirement plans, so your child doesn't have to support you in old age.
Save for their education.
College is costly, but you can make it more manageable by starting to save early.
Adding a new member to your family comes with a lengthy list of responsibilities, so don't try to do them all at once. Instead, prioritise and tackle the most critical items on your financial to-do list first. Because medical bills and insurance claims will be some of the first financial obligations you'll encounter while expecting, start there. Then, move on to budgeting for pregnancy and the first several months of your baby's life.
With 18 or more years until your little one leaves home, time would seem to be on your side. But — as the saying goes — blink, and he's grown. So now is the time to start taking steps to set your family up for financial success.
Understand your entitlements
You could be eligible for the government's paid parental scheme and any equivalent scheme that your employer provides, which could include paid and unpaid parental leave entitlements. Find out what plans are available at your workplace, including any leave allowances (annual, long service, etc.) that you might be entitled to. Also, see if you are eligible for any ongoing government benefits and payments available to families once the baby is born, such as the childcare benefit or rebate schemes.
Plan for extended parental leave
Although you may have some parental leave entitlement, you might want to take a more extended period off work than is covered. If so, explore ASIC MoneySmart's parental leave calculator that shows you what to expect in terms of income during your parental leave so that you can plan your savings accordingly, especially if your family will be living on just one salary.
Were you working before the baby's birth and earning under $150,000? "Work" includes self-employment and prior periods of parental leave. If so, you may be eligible for paid parental leave from the government. This is 18 weeks at the minimum wage – currently $695 a week before tax. It's for the primary caregiver, but it can be split with other eligible people, such as your partner or the child's other legal parent.
People don't always realise that the government also offers "dad and partner pay", which is an additional two weeks paid leave. The birth mother can't use this – it's using it or loses it.
If you weren't working, you could be eligible for the "newborn upfront payment", a non-taxable sum of $540, and the "newborn supplement", which is a payment that varies using testing and the number of other children in the family.
If you're having multiples, you can have multiple newborn payments, or, if you're eligible, you can take paid parental leave for one child and the infant payments for other children.
Corporate leave
Check your employer's policies. For example, you may be eligible for paid parental leave from the company in addition to the government payments. You may also be able to purchase additional annual leave.
Again, don't forget that both parents should do this. Many companies offer paid paternity leave, but men don't always take it up.
My Baby Nursery has the best range of high chairs for your baby. Check them out here.