My Baby Nursery is committed to researching the top products for you to buy. Some external links are affiliate links, and we may earn a commission on items you buy (at no extra cost to you).
One of the hardest things about being a new parent is learning your baby's cues — since they're unable to fend for themselves — so it's crucial parents learn signs of hunger, tiredness, sickness, temperature, and more. Some signs are harder to interpret, like signs your baby is too cold. These signs aren't always as obvious as you'd think.
When the weather gets really chilly or super toasty outside, it's difficult to know where to set the thermostat. When it's snowing or below freezing, how warm does it need to be in a baby's nursery? How cool should it be when it's the middle of summer and sweltering? And how can you tell if your little one is too cold or too hot?
Babies can't tell us when they're uncomfortable — at least not with words — but luckily, this guide can help answer all your questions when it comes to keeping your baby and his bedroom at the right temperature.
How often do you take a jacket off, or throw a sweater on throughout the day? You probably do it without even thinking. Regulating your body temperature is as automatic as breathing. When you are hot, you take a layer off, and when you are cold, you bundle up. It's simple for an adult.
Babies can't do this, though. They need you to keep a watchful eye and help them regulate their temperatures. This is true during the day and night.
So what are the signs that your baby is too cold? What is the optimal room temperature for babies at night? Let's take a look at these questions and more.
Looking for blankets for baby cot? Look no further. My Baby Nursery has you covered.
What is Too Cold?
A normal body temperature for infants is between 97.5 and 100.4 degrees Fahrenheit, as infants generally have higher body temperatures than older children, according to the American Academy of Pediatrics (AAP).
If your baby's temperature is lower than 97.5 F, her body has to work harder to try to regulate her temperature, causing lowered energy levels. Premature and low-birth-weight babies are especially susceptible to getting cold quickly. Hypothermia also starts to set in if your baby's temperature falls below 95 F. Call your pediatrician immediately or take your baby to the emergency room in this situation.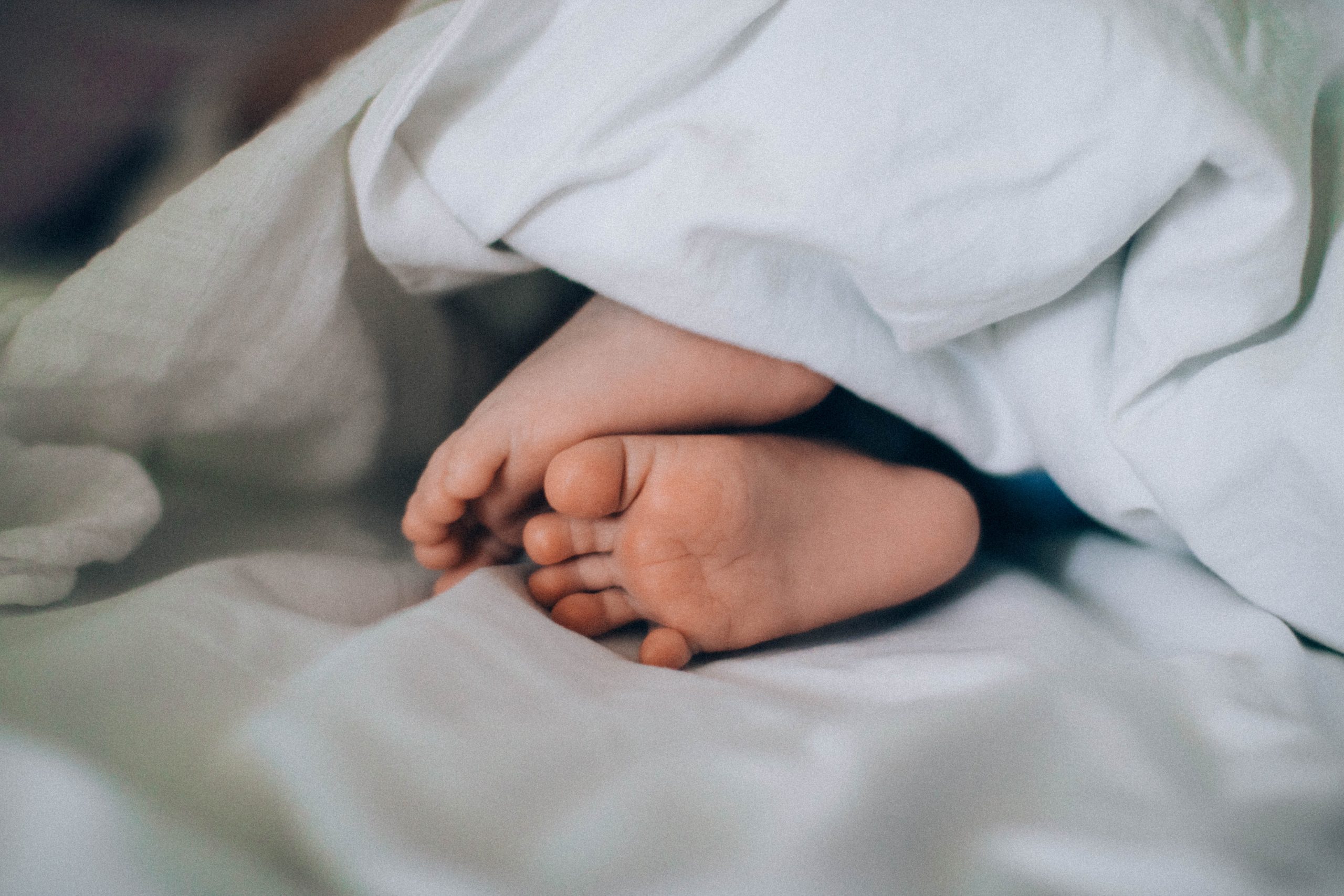 Cold Baby Symptoms
You can gauge if your baby is too cold by looking out for telltale physical signs.
Touch your baby's skin to see if it feels unusually cool. Don't just go by how his fingers and toes feel, however, as babies generally have cooler extremities due to an immature circulatory system. Instead, check his stomach and back with the palm of your hands. Other signs to look out for include your baby looking pale in the face, having blue lips, being irritable, not feeding well and being less active than normal.
Taking Baby's Temperature
The only accurate way to determine if your baby is too cold is by using a thermometer. The AAP recommends taking a rectal temperature for all children under the age of 3 for the most accurate body temperature reading. To take a rectal temperature, the AAP recommends using a sterilised digital multiuse thermometer and add a tiny amount of petroleum jelly or similar lubricant to the tip. Hold your baby face down across your lap or face-up while holding his legs to his chest. Insert the tip no more than an inch into the anus and wait for the thermometer to beep before removing and checking the temperature. Although a rectal thermometer provides the most accurate reading, the Mayo Clinic also considers taking baby's armpit temperature safe for infants older than three months.
Just place the digital thermometer under your baby's dry armpit. Hold his arm closed until the thermometer beeps.
Warming Baby Up
If your baby's temperature is below 97.5 F, it's important to consult your pediatrician, who might have you go to the emergency room if the situation is serious.
If you're baby's temperature is only slightly below 97.5 F, your pediatrician may recommend ways to warm your baby up at home. The North Carolina Healthy Start Foundation recommends adjusting the temperature in the room if possible to between 62 to 72 F. If the room your baby sleeps in drafty, invest in window insulation and insulated curtains. Swaddle your infant in a lightweight cotton blanket, or place your baby in a one-piece footed sleeper or sleep sack, which keeps babies warm without causing a risk of suffocation from using loose blankets. You can put a lightweight hat on your baby's head to keep heat from escaping, but only when she is not sleeping, as hats can slip down a baby's face and cause suffocation. For a quick warm-up, when your baby is cool, put her in a sling next to your body so she can take advantage of your body heat.
What should my baby's temperature be?
A normal temperature for your baby is considered a rectal reading — which is the most accurate means of taking baby's temperature — of between 98 and 100.3 degrees Fahrenheit; a temp of 100.4 degrees F or higher is considered a fever.
When the baby's temperature is out of the normal range, it may be a sign of illness, so it's best to talk to your pediatrician, especially if other symptoms like a stuffy nose, sore throat or cough persist.
Underarm readings average about 1 to 2 degrees lower than rectal readings, and oral readings, taken with pacifier thermometers, are usually about half a degree lower than rectal readings. If your baby is under three months old, a fever of 100.4 degrees F or higher on a rectal thermometer requires urgent care, and you need to call your pediatrician immediately.
What's the right room temperature for a baby?
When it comes to your baby's nursery, think Goldilocks: You don't want the room to be too hot or too cold. Generally speaking, if you feel as though the room is too cold, your baby will too, and if you think the room is too hot, so will your baby.
That said, keeping the temperature between 68 and 72 degrees F is a good range in the summer and winter. When the room is too hot, research has shown that it can increase your baby's risk of SIDS; when it's too cold, baby can easily become uncomfortably chilly and wake up unnecessarily.
It's best not to put extra heaters or AC units in your little one's room. Fans, on the other hand, can be helpful for circulating air and have even been shown to reduce the risk of SIDS.
If your baby is preterm, you may want to turn up the thermostat to around 72 degrees F in the first few weeks after you bring him home from the hospital since preterm babies are slower to regulate their temperature.
Additionally, if preterm babies are too cold, they may expend too many calories trying to warm up, which isn't a good thing when weight gain is so important to their overall health.
How should I dress my baby for the weather?
When it comes to dressing your baby for all sorts of weather conditions, think layers. Adding or eliminating layers is the best way to warm baby up or cool him down.
Hats are a great accessory because they trap heat when it's cold and protect the baby from too much sunlight when it's warm.
Babies may need an extra layer or two when it's cold outside; make sure you're quick to remove extra layers when you come back in so that baby doesn't overheat.
What is TOG?
TOG is a unit of measurement that's used to determine how warm a piece of clothing or blanket is. The higher the tog, the warmer the garment will keep you. (A light summer outfit, for example, has about 1 TOG.)
The term is commonly used in other countries — it originated in Britain in the 1940s — but is now starting to make its way across the pond, where it can be found on labels for swaddles, duvets and more.
Currently, there are no recommendations for the ideal TOG for baby clothing and blankets in the United States from the American Academy of Pediatrics. Still, lightweight garments can range from .3 to .5 TOG, whereas heavier ones can reach 2.5 TOG.
Best Baby Swaddle Bags on Amazon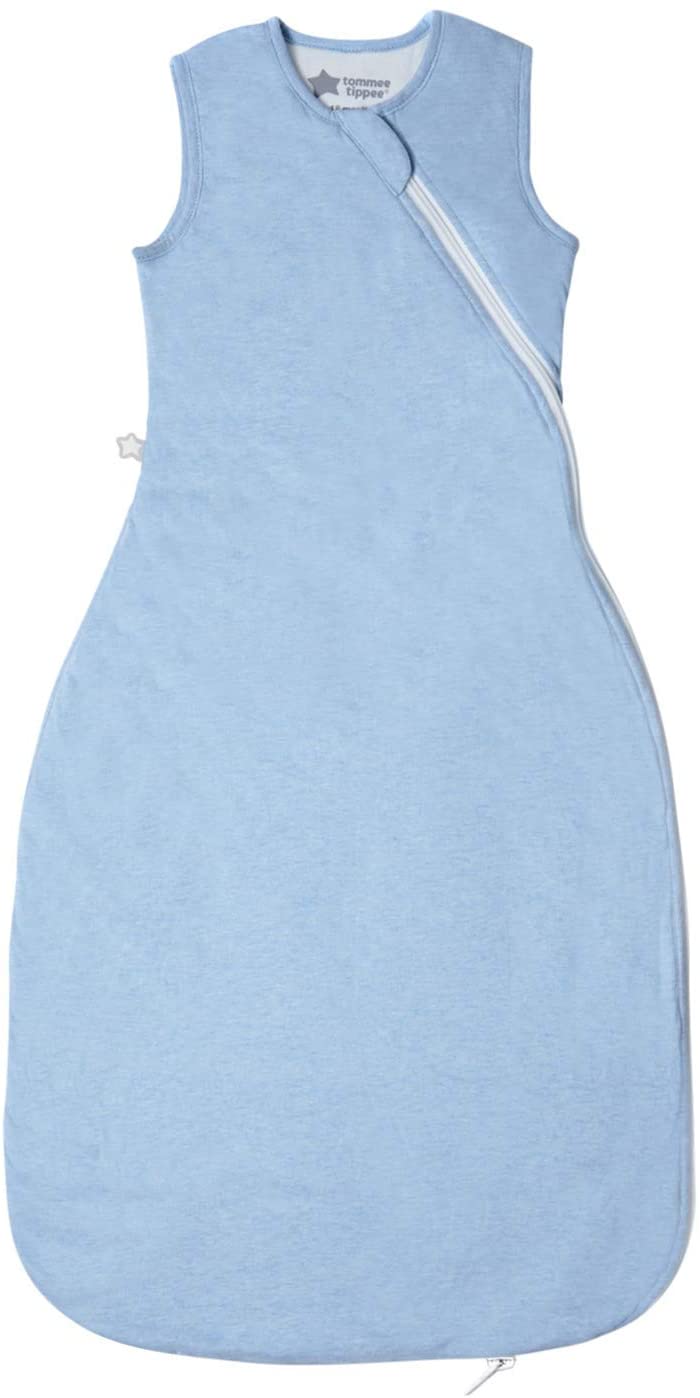 Tommee Tippee
GroBag Baby Sleeping Bag
This sleep bag is made from super-soft, cotton-rich, fluorescent-free that's soft and gentle on baby's skin and perfect for a comfortable night's sleep.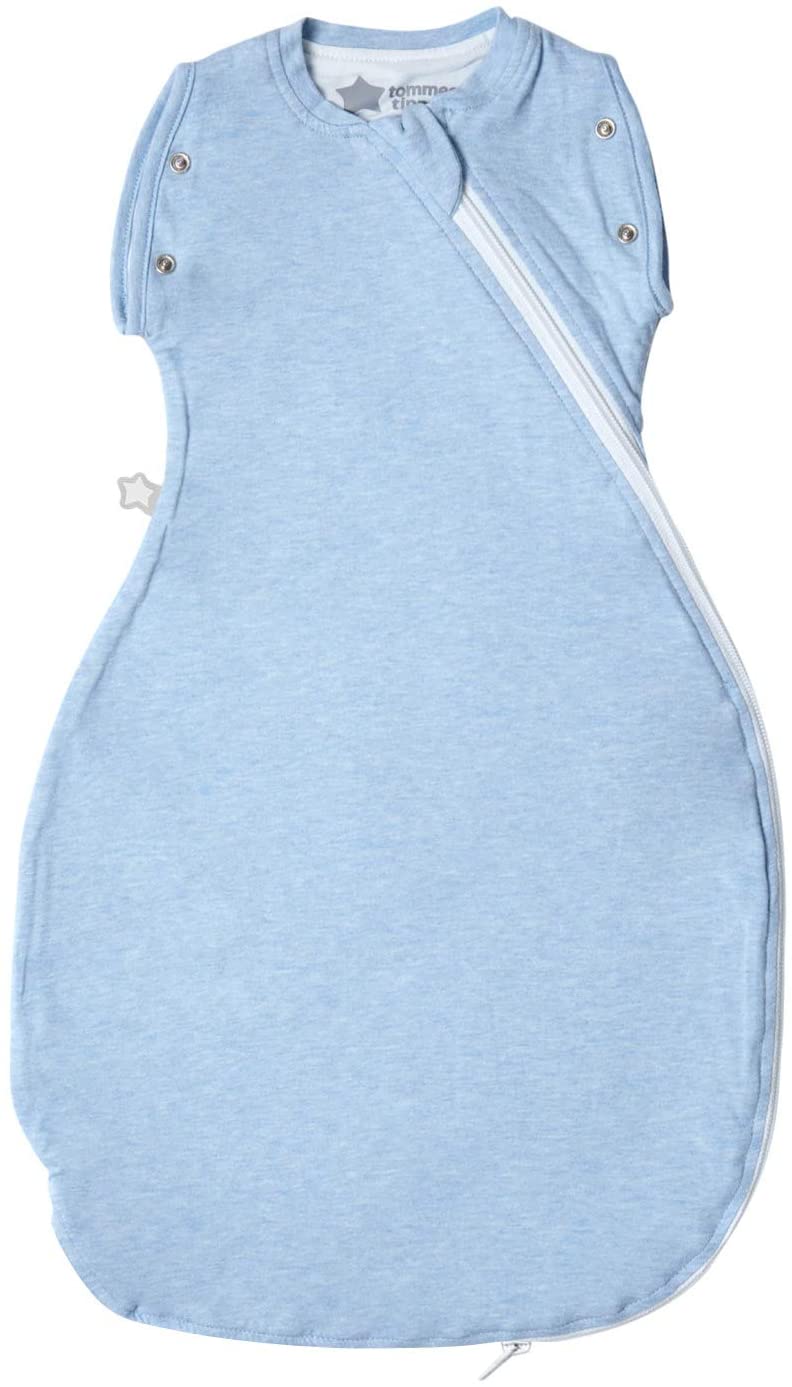 Tommee Tippee
GroBag Baby Snuggle Transition Sleeping Bag
With the Blue Marl Snuggle you have the best of two worlds! Arms in for a swaddle or arms out for a newborn sleep bag.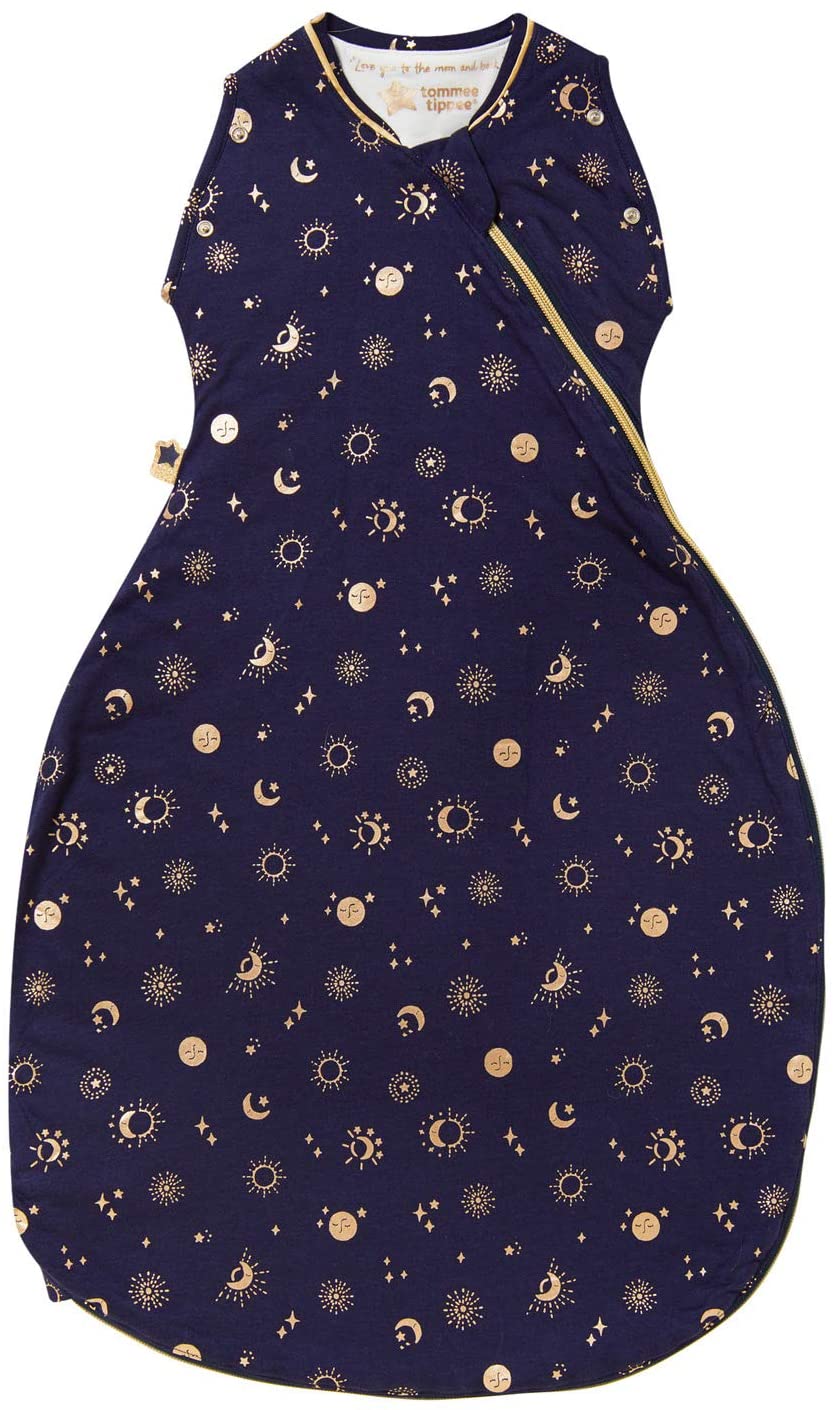 Tommee Tippee
GroBag Baby Snuggle Transition Sleeping Bag - Bamboo Rick Fabric with Aloekind
This easy to use snuggle allows you to swaddle your baby with arms tucked in for total snugness or arms out, making it perfect for transitioning baby from swaddles to baby sleep bags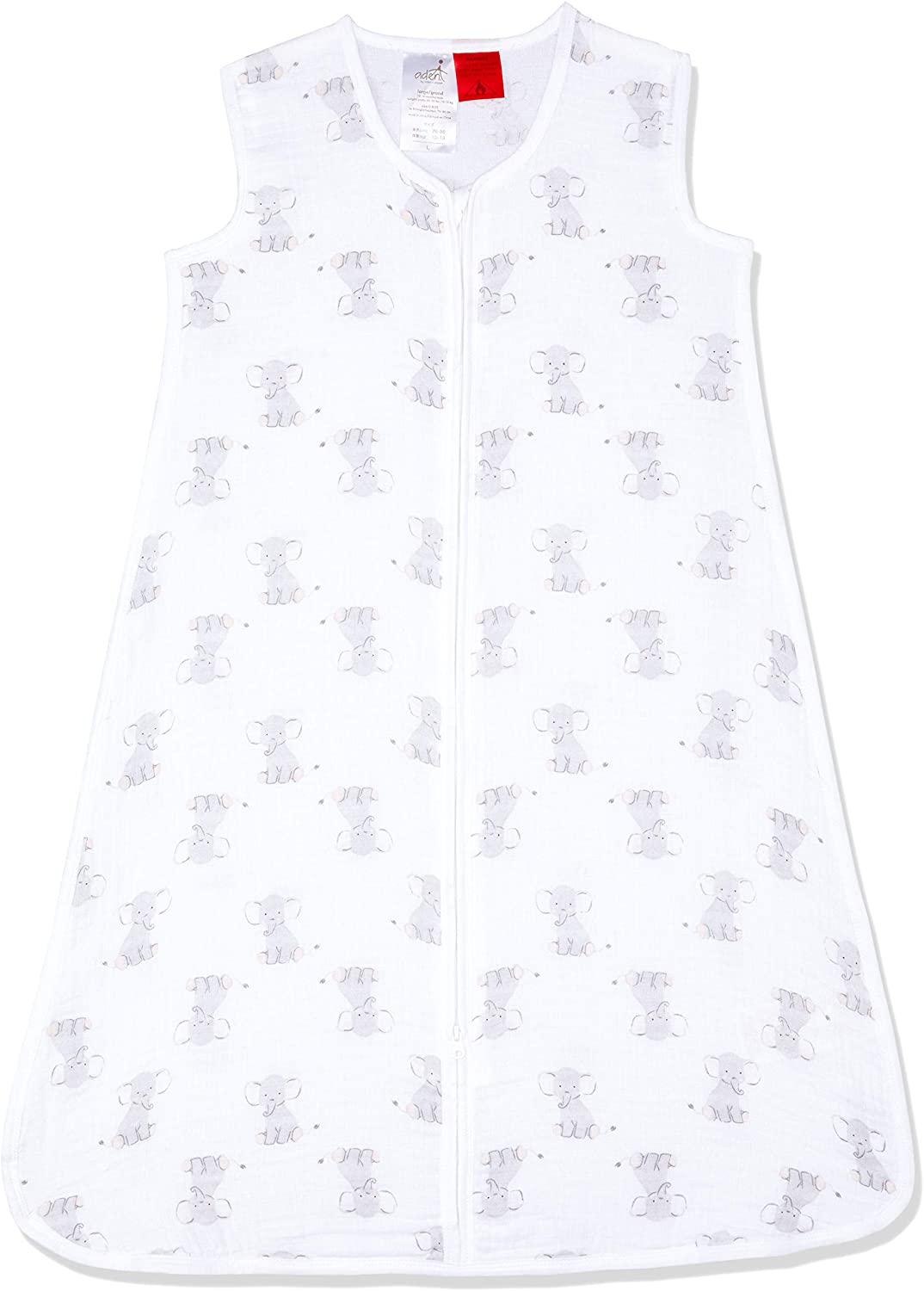 Aden By Aden and Anais
Safari Babes Muslin Sleeping Bag
There's no need to stress over loose blankets in the crib with our breathable classic sleeping bag. Impossible for little legs to kick off, the wearable blanket slips over your baby's pj's and zips open from the bottom, making stealth nighttime changes a cinch.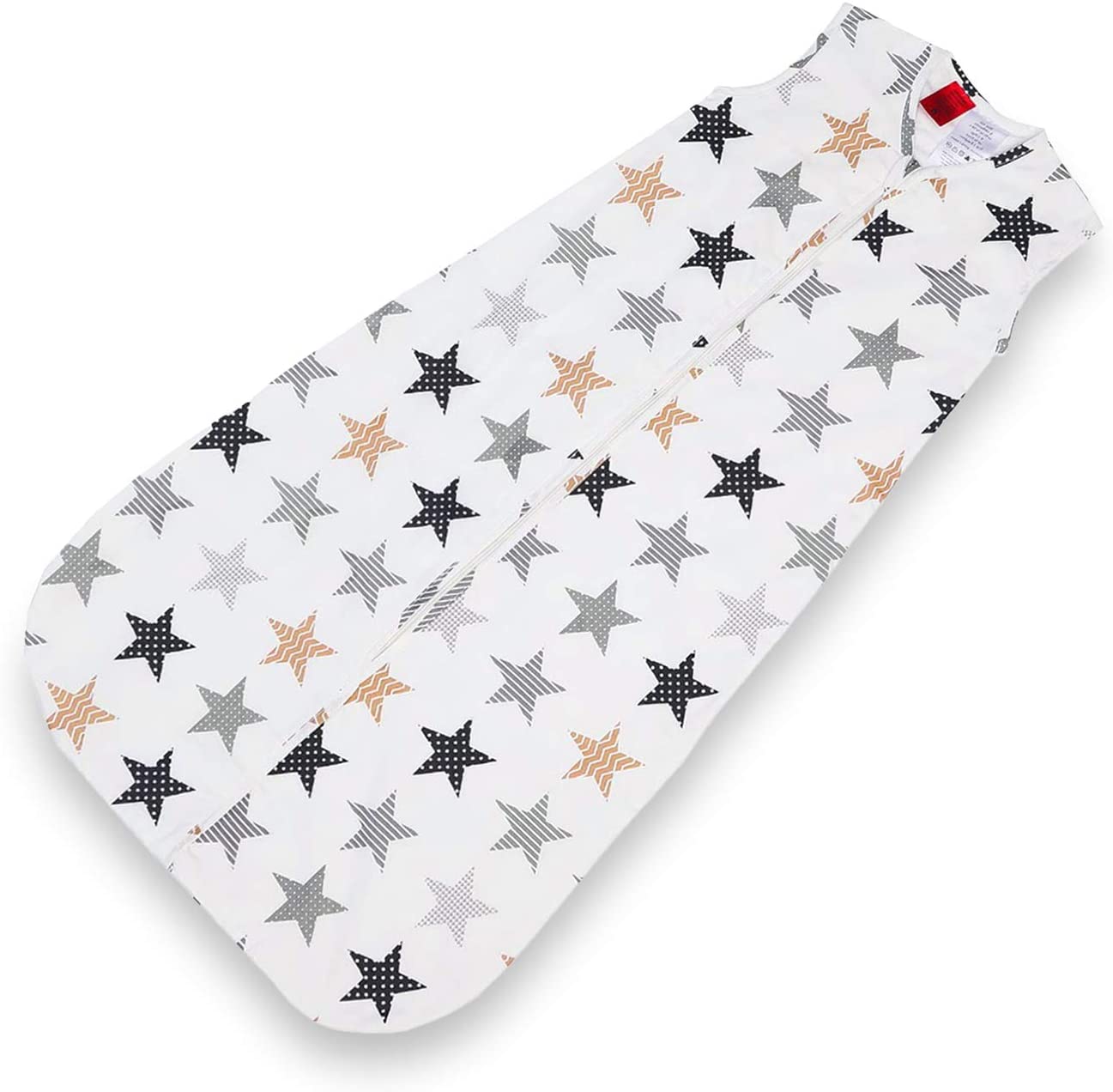 Lullaby Lane
Baby Sleeping Bag - 1 TOG Baby Sleep Sack - Stars
The Lullaby Lane Baby Sleeping bag is a lightweight sleeveless wearable blanket featuring a downward zipper for easy middle-of-the-night diaper changes. Keep your baby both safe and snug to ensure a peaceful night's sleep.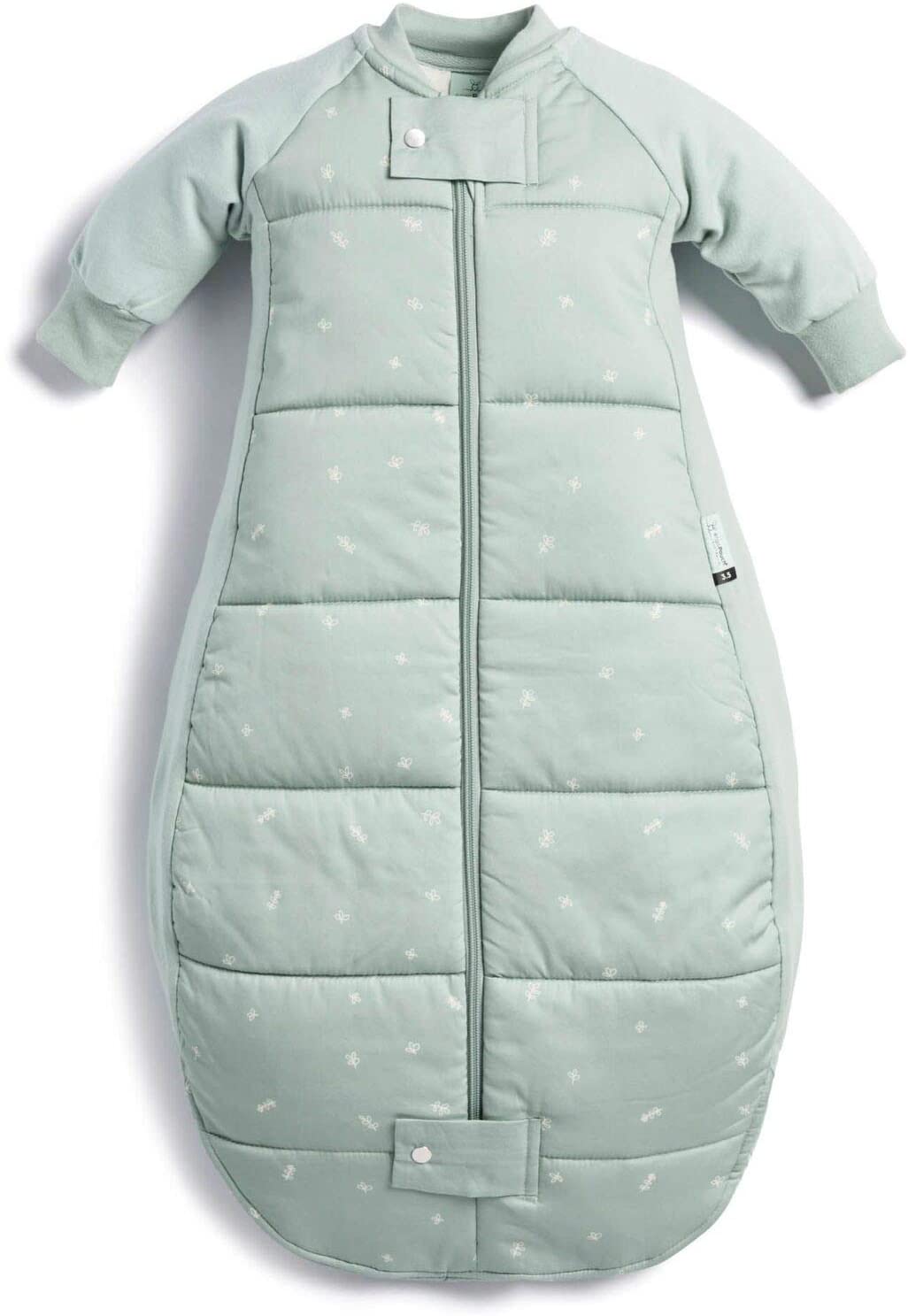 ergoPouch
Organic Cotton Sheeting Sleeping Bag
The award-winning Sleep Suit Bag converts from a Sleeping Bag to a Sleep Suit with legs using the 4-way zippers. The 400 thread count organic cotton outer has a silky smooth feel, and is made from an easy-care woven cotton fabric, similar to the feel of a flat sheet on your own bed. The stretchy side and shoulder panels are made from organic jersey cotton and ergonomically designed to allow your little one to move freely and prevent getting tangled during sleep.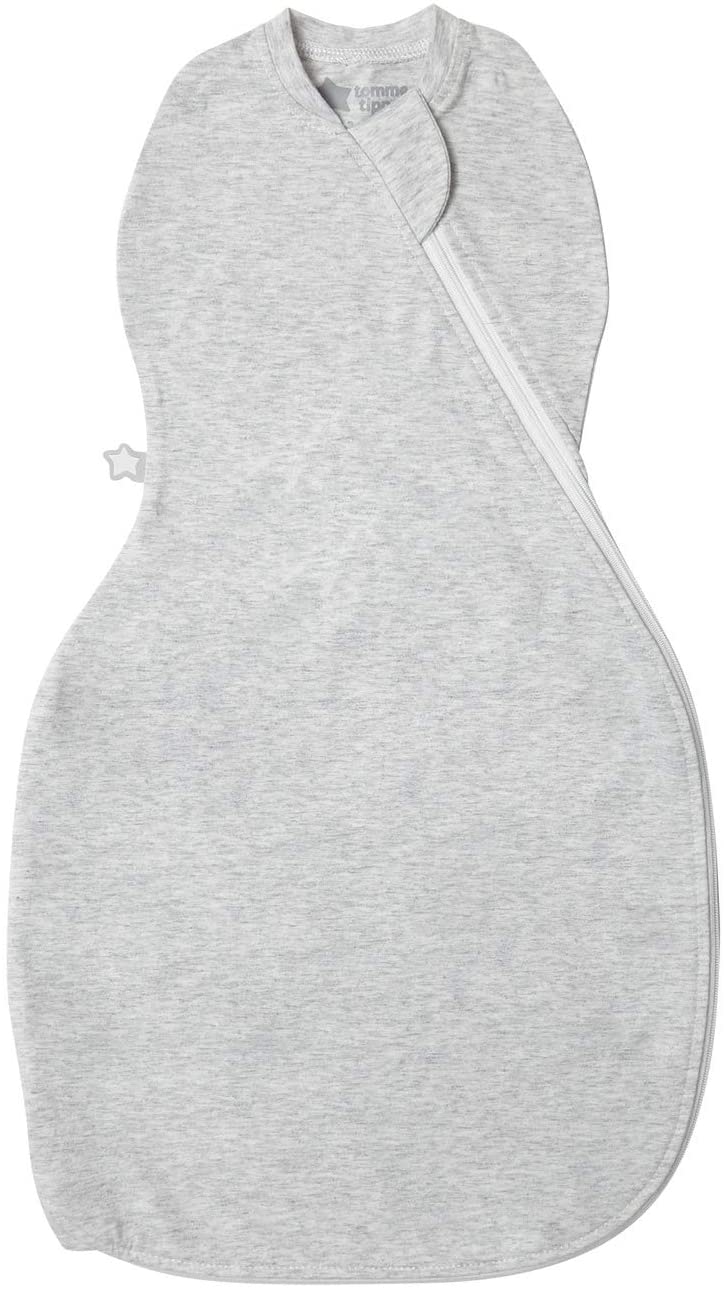 Tommee Tippee
Grobag Newborn Sleep Easy Swaddle
The Easy Swaddle is specially designed with your baby's hips in mind – their little legs will fall into a natural hip-healthy position that encourages strong growth.
HALO
Sleep Sleepsack® Sleeping Bag
HALO® SleepSack® swaddle is the only 3-way baby swaddle that adjusts to fit baby's sleep style. Swaddle with arms in, hands-to-face, or with one or both arms out to ensure baby's best sleep. With adjustable fasteners for a perfect fit, it nestles baby like a soft blanket without the risk of sleep-related dangers—so baby can sleep both comfortably and safely.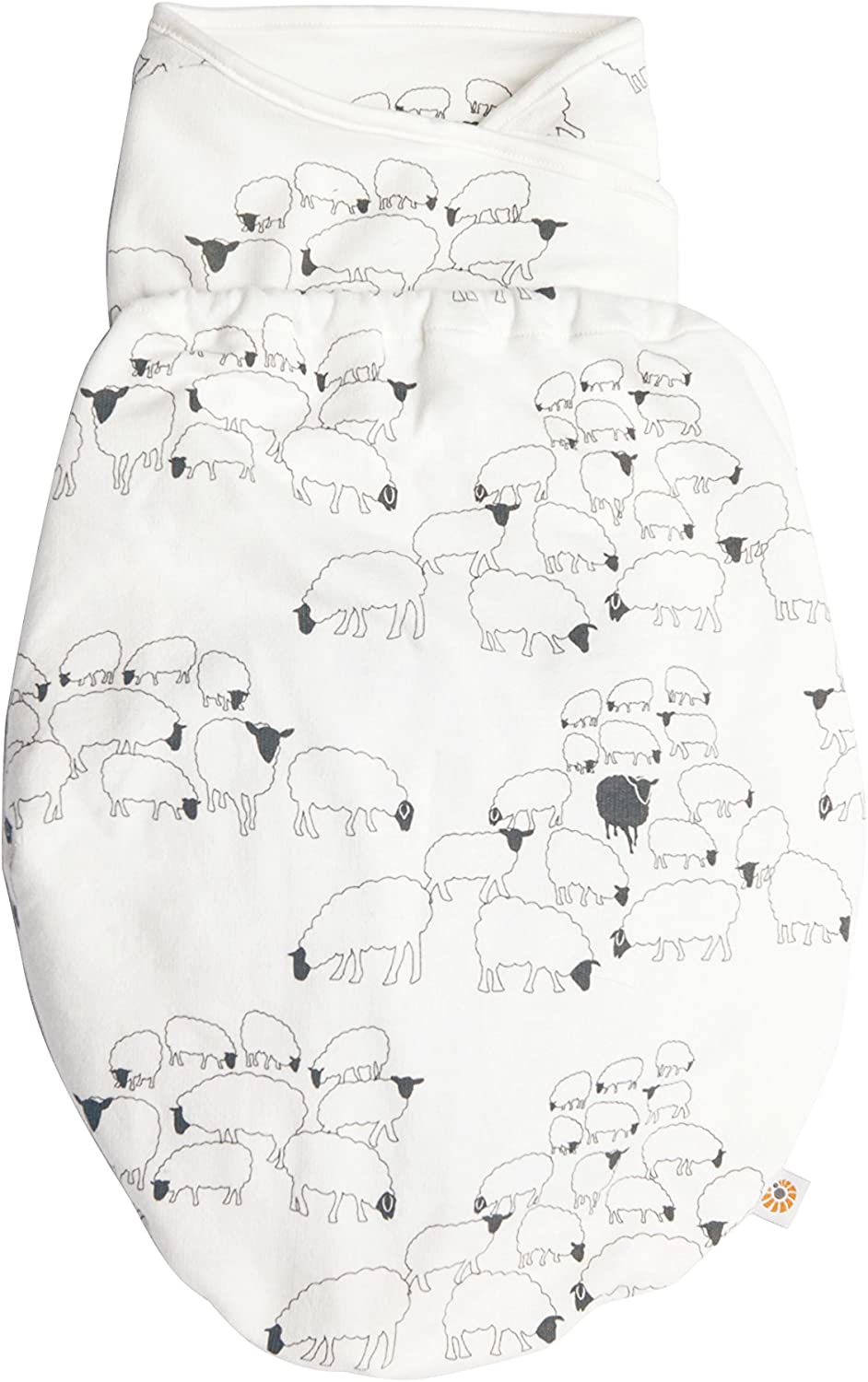 Ergobaby
Swaddle Wrap Sheep Sleeping Bag with Hip Positioner and Arm Pouches, Swaddle Blanket
The Ergobaby Swaddler is the safe, easy and effective way to keep your baby sleeping longer and more peacefully. The well thought-out, simple-to-use design is ergonomic, and your baby will be swaddled safely and comfortably. Recommended by mothers and doctors in equal measures, the innovative features of the Ergobaby Swaddler help to prevent your baby from waking up through nervous movements, while the ergonomic design helps your baby's hips and legs to move naturally, as advised by the International Hip Dysplasia Institute.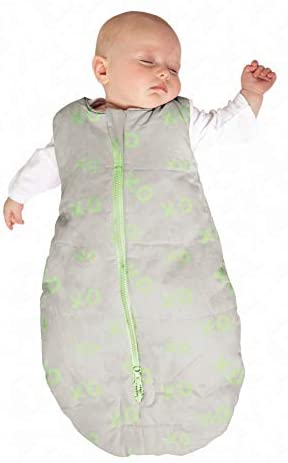 Baby Studio
My First 2.5 Tog XO Cotton Studio Bag
Sleeping made safe stylish and multifunctional Baby Studio "Studio Bag" has been designed as a safe sleep alternative for the child who kicks their blankets off in the middle of the night and rolls around a gets wrapped up in the excess material.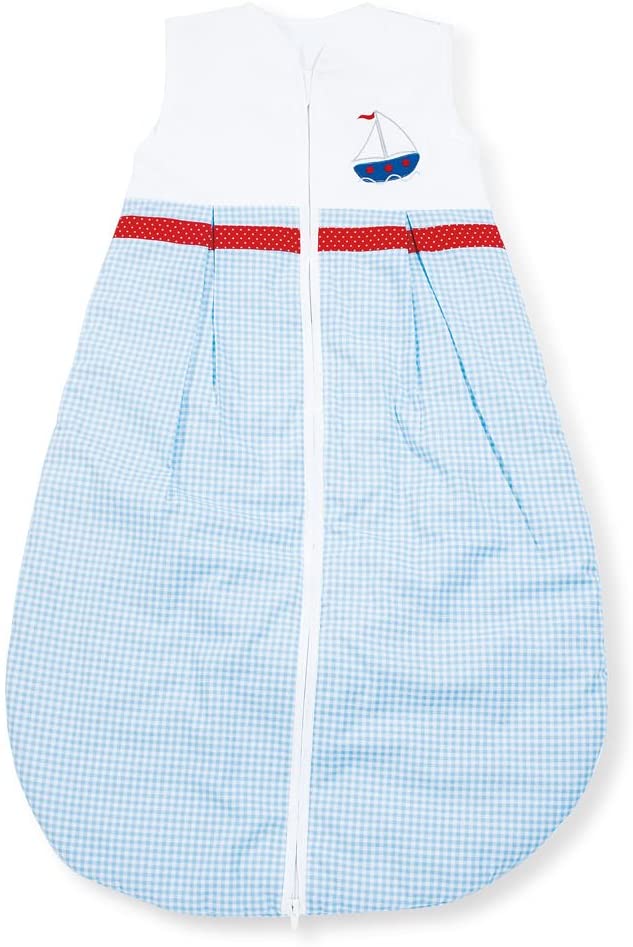 Pinolino
Winter Sleeping Bag
To prevent the winter sleeping bag zippers disturb while sleeping, the full-length zipper can be opened from bottom to top. The chin guard at the neckline covers the zipper and thus protects against the risk of jamming.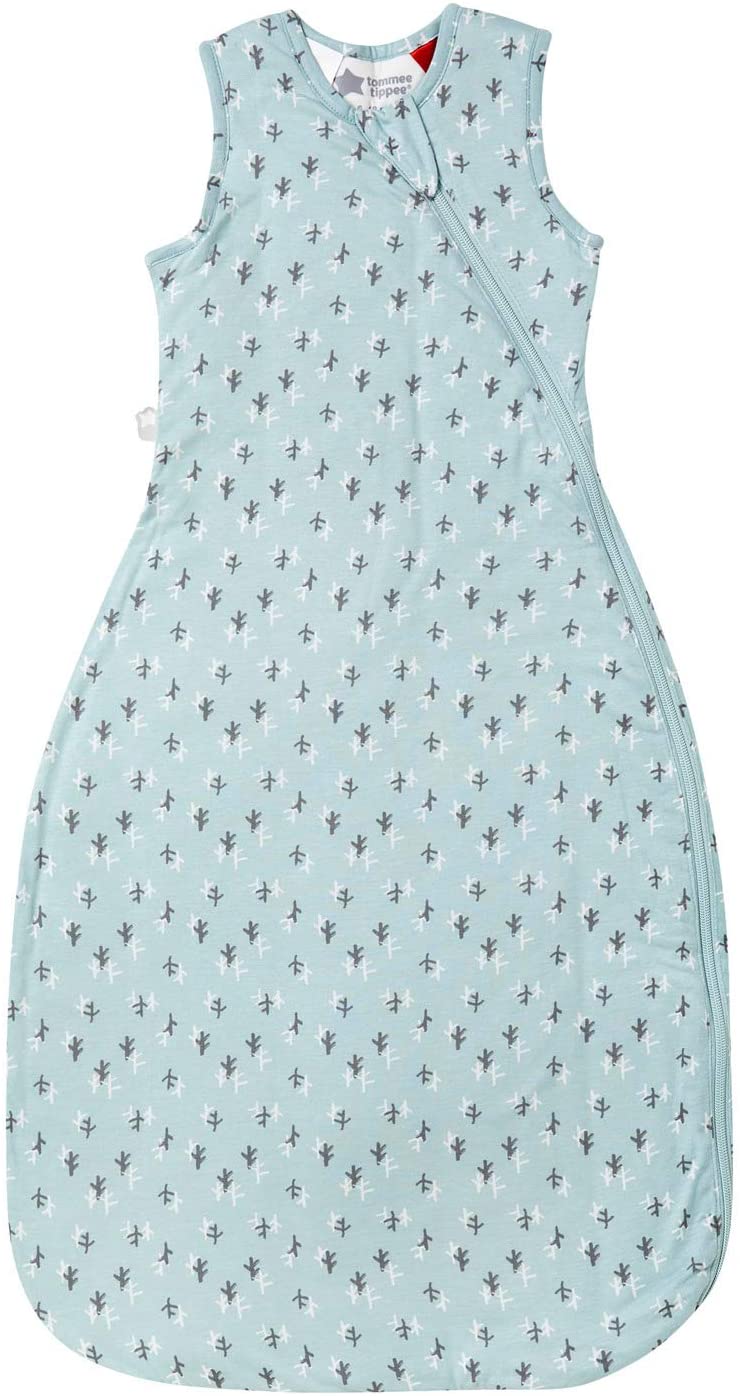 TOMMEE TIPPEE
GroBag Baby Sleeping Bag 2.5 Tog
​Baby sleep bags are especially useful to help those wriggly little ones regulate their temperature while sleeping by making sure there are no baby blankets or sheets for them to kick off. Both comfy and secure, our sleep bag supports babies (and parents), to create a cozy and sound night's sleep. ​​ Made from super-soft, machine-washable cotton, with easy zip access for nappy changes, it's designed to keep your baby sleeping soundly.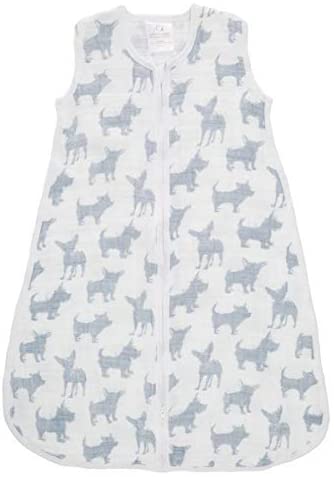 Aden + Anais
Waverly 1 TOG Waverly Classic Sleeping Bag
There's no need to stress over loose blankets in the crib with our breathable classic sleeping bag. Impossible for little legs to kick off, the wearable blanket slips over your baby's pj's and zips open from the bottom, making stealth nighttime changes a cinch. Plus, the 100 % cotton muslin is pre-washed so it's super soft from the start and stays that way wash after wash.
Is My Baby Behaving Normally
When babies are cold, they use energy and oxygen to generate warmth. By keeping your baby at his or her optimal temperature, they can build up reserves and put on weight which helps them to grow and thrive. When your baby's temperature is regulated and maintained, a baby will be more relaxed, they sleep longer and gain weight. This is especially important when babies are sick, premature or of low birth weight.
Babies that behave like babies are more than likely, not too cold. You should stay in tune with your baby's behaviour. Is your baby eating, sleeping, crying, and being a normal baby? If so, your baby is more than likely fine. However, if you do have any concerns then seek advice from a healthcare professional.
We have the best range of baby nursery blankets to keep your baby just right day and night. 
Is my baby too hot?
When dressing your baby for sleep, it's easy to get carried away and accidentally cause your baby to overheat. Overheating a baby has been linked to an increased risk of SIDS. Some signs of overheating in a newborn are sweat, red face and rapid breathing. Overheating can be a serious threat to your baby's health.
Always dress your baby in natural fabrics that breathe as this will help reduce the chance of overheating. These include cotton and wool baby sleeping bags rather than polar fleece sleepwear. In addition, ensure that the layers underneath the baby sleeping bag are natural fabrics as well, such as cotton onesies or pyjamas, not polyester. Be sure to check the label because manufacturers will often add some polyester to cotton garments.
Always Check
The best way to check if the baby is too hot is to touch your baby's chest, head or neck to check for dampness. If your child is damp, this is a sign that they're sweating and overheating. As advised above, if your baby's chest is too warm, this is also a sign that they're too hot. You should also listen to your child's breathing or watch the rise and fall of her chest. Rapid breathing is another sign of overheating. There is some suggestion that overheating could play a role in SIDS. Put, SIDS is the inability for a baby to wake when something else is going wrong physiologically. Studies have found that higher room temperatures make it more difficult to rouse the baby, therefore, increasing the chance that your baby won't wake if something is going wrong.
SIDS Evidence
Gwen Dewar provides scientific discussion in her article "What is SIDS? An overview of the science-minded parent © 2009 -2014".** It seems that the brain may have more trouble awakening when overly warm. A hotter room may mean that baby is less likely to arouse from sleep than lower temperature rooms.
The reason why you want to keep the room temperature lower is, so your baby is able to wake and cry if something is indeed happening during sleep. If your baby has any signs of overheating, remove some bedding or clothing. This may be necessary if your baby is unwell, in which case you need to seek medical attention from a health care professional.
How can I make sure my baby is kept at the right temperature for sleep?
The safest way to put the baby to sleep is on their back with their face and head uncovered. Babies can lose a lot of heat through their head, but by the same token, they can easily overheat if their head is covered. The best way to minimise the risk of overheating and suffocation with blankets is to use a baby sleeping bag. A Bubbaroo baby sleeping bag allows for good airflow through the open armholes and cuts out the need for loose covers that can end up on baby's face. If your baby shows any signs of overheating, remove some bedding or clothing. This may be necessary if your baby is unwell, in which case you should seek medical attention from a health care professional.
What not to do
If you are returning home from an outing and putting baby straight to bed, then remove the baby's hat or bonnet. Even if it wakes baby, it's safer than overheating. Never use electric blankets, wheat bags or hot water bottles for babies. Keep the baby's cot well away from heaters and radiators. Do not use cot bumpers as these prevent airflow.
Swaddling baby
Newborns and babies not yet rolling independently can be swaddled for safety and comfort until their startle reflex settles down. Still, you need to stop swaddling before the baby begins to roll from their back to their tummy.
Are blankets, sleep sacks, socks and hats necessary for nap or bedtime?
Sleep sacks are useful for swaddling baby and can be put on over sleepers. Swaddle blankets can also be used to wrap baby, though, for many parents, sleep sacks are easier to manage.
Socks and hats are not recommended for bedtime because they can make your little one too hot. When putting your baby down for a nap or bedtime, make sure no additional blankets, toys or pillows are in the crib because they can increase the risk of SIDS.
What's the right room temperature for a sick baby?
If your baby has a cold, it's best to keep the nursery at a consistent temperature even though colder temperatures can be more comfortable when the baby has a stuffy nose and is having trouble breathing.
If your little one is burning up because of a fever, you can dress him in lighter, more airy fabrics.
How can I tell if a baby is too hot or too cold?
The easiest way to tell if your baby is too hot or too cold is by feeling the nape of the neck to see if it's sweaty or cold to the touch.
When babies are too warm, they may have flushed cheeks and look like they're sweating. An overheated baby may also breathe rapidly. If the baby is too cold, he may seem less active and have overly cold hands and feet.
What are the risks of the baby becoming either overheated or too cold?
Babies who are overheated can be irritable and restless, and can even develop a fever. In extreme cases, overheating can also cause heatstroke.
If your baby feels overheated, start to remove layers gradually and offer cool, but not cold, water. If his condition does not improve rapidly, call your pediatrician.
When babies are too cold, they can become less responsive. If your baby seems cool to the touch as well as lethargic or unresponsive, you should talk to your pediatrician or health care provider immediately.
My Baby Nursery has a wide range of baby cot nursery blankets to choose from. 
Does my newborn need more layers than I do?
Yes, newborn babies usually need one extra layer for bedtime and multiple layers for going outside, depending on how cold it is. Layers are key because they can be easily removed. Again, be cognizant of your newborn overheating and take off additional layers once you get inside.
Remember, if you feel warm, it's no surprise that your baby does too, and if you need a jacket, suit your baby up in one too. While your little one can't yet tell you he's too hot or too cold, he'll probably get fussy if he's uncomfortable.
Best to avoid that altogether by following these tips to make sure your baby is dressed right — no matter what the weather is like outside.
Keeping your baby warm at night will help your baby to sleep more comfortably and avoid unnecessary wakeups. When you think about what it feels like to be chilly when you're sleeping, it makes sense that babies will wake more often if the conditions for sleeping are too cold.