Once the indicator on that pregnancy test is positive, your life will never be the same. After the initial excitement, you may find that your head is spinning as you think of all you must do to prepare – everything from scheduling medical tests to signing up for childbirth classes and picking out a car seat. But getting ready doesn't need to be overwhelming. With a little organization and planning, you'll be equipped to handle it all – and able to enjoy this special time.
Having a baby is one of the biggest life changes that you'll experience. These tips should help prepare you for parenthood and deal with new baby stress.
Sure, you're not the first person to have a baby, but becoming a parent is a major life milestone for all. Having a baby is probably one of the most life-changing events you will ever experience. During pregnancy, your priorities, values, and expectations can shift, sometimes dramatically. This shift may take others by surprise, including your family, partner, employer, and friends. Understand that this is a normal part of making the transition to parenting, and will likely come with a wide range of emotions, from excitement and joy to ambivalence and fear. It's hard to know exactly how you'll feel once your baby arrives, so we've compiled some helpful tips to help you prepare for that day.
Life with a newborn baby is filled with joy, but it's also disorienting, challenging, and, arguably above all, tiring. Before our son was born, I'd had plenty of nights of bad sleep, but I had never had them for many weeks in a row.
The sleep deprivation that comes with a newborn is unlike anything my wife or I had experienced, though it did set me up to appreciate a peaceful night like never before. (That started at about the year mark for us the first time around. And now we have baby number two.)
Of course, there was also the wonder of looking at my child in the eyes, of holding him as he slept, of seeing his first smile, hearing his first laugh, and all the other many moments, unlike anything I'd experienced.
Thorough planning and preparing for life with a baby can reduce the surprises associated with parenting a first baby, though nothing can help with the fatigue. If you're expecting a first child, don't worry; you'll be fine.
Check out My Baby Nursery for all your baby product needs.
Preparing for a Baby Tips
Make a plan
Having a baby (especially you're first) can feel like a huge leap into the unknown. It's hard to predict all the ways your life will change, but one thing's for certain—your life will change. The sense of uncertainty from having a baby can cause feelings of anxiety and stress. To ease some of that new baby stress, having a parenting checklist in place well before the baby will help make the most of your baby's first year. Develop a budget, pay off debt, and set aside 3 to 6 months of expenses, if possible, so you have a financial cushion. Talk with your employer about if and when you will return to work. It's important to prepare for a change in managing your work-life balance. What will your daily responsibilities look like? Is your employer open to a flexible schedule? Talk with your partner about household tasks and develop a schedule for completing those tasks, such as grocery shopping, laundry, or housecleaning. Having a plan can ease many of your worries, giving you a sense of control and competence. Of course, flexibility is important too. During the first few weeks after your baby arrives, schedules will probably go out the window as you adjust to your new baby. Having those schedules in place, though, will help you return to a comfortable routine more quickly.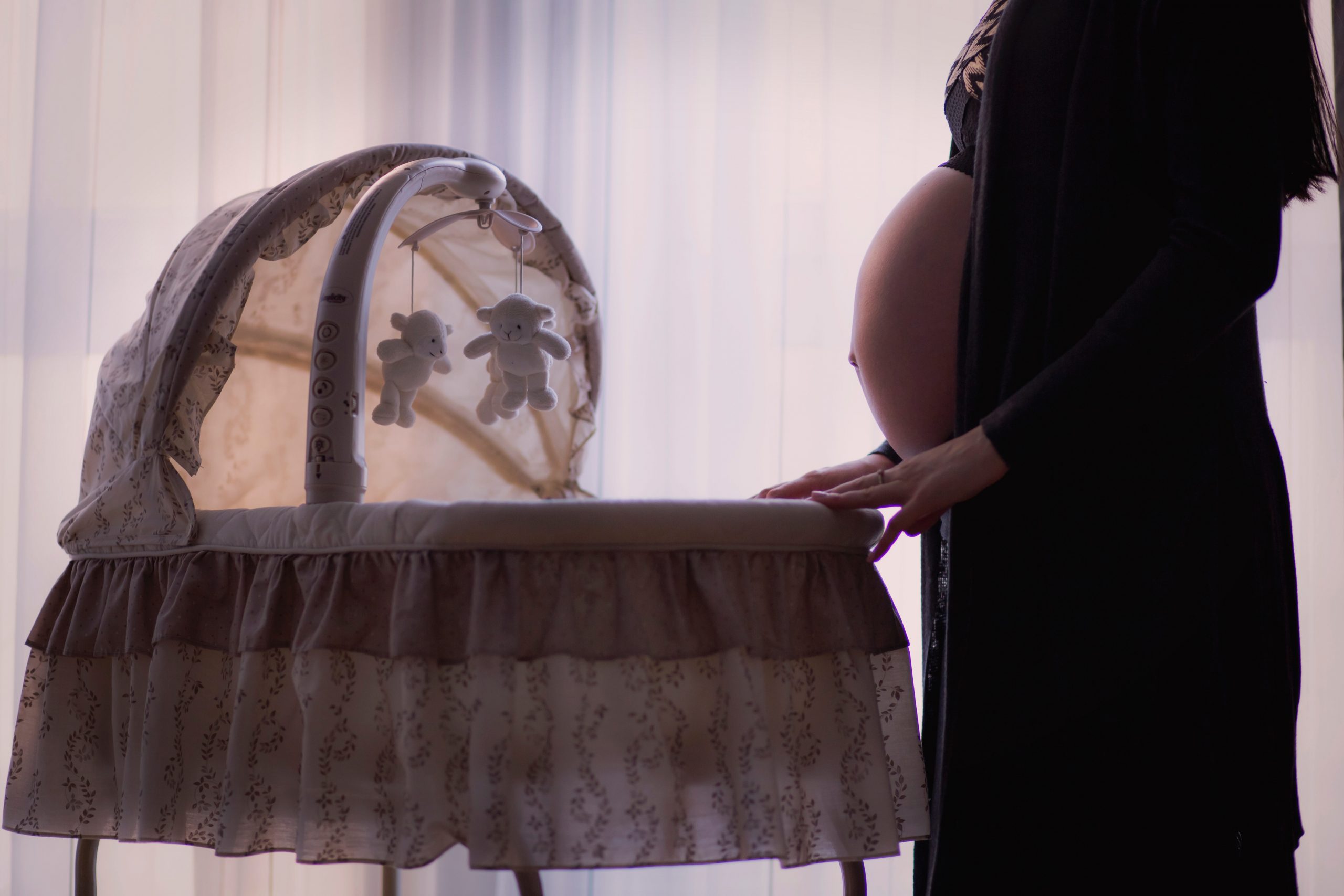 Cut yourself some slack. 
Most first-timers worry about their ability to parent effectively, but here's a little secret: you are going to make some parenting mistakes. You are not going to be a perfect parent because the perfect parent does not exist. Fortunately, children don't need perfect parents. They need committed, loving parents who are trying to do their best—parents who acknowledge when they've messed up and kept on trying. Parenting is a learning curve—sometimes a steep one—and it's okay if you don't have it all figured out. Babies are remarkably resilient, and your baby will be just fine.
Take care of yourself while pregnant. 
You'll probably receive plenty of unsolicited pregnancy advice throughout your pregnancy in regards to things that worked for your friends or coworkers, but don't forget the importance of taking care of yourself amidst all of that advice. During pregnancy, your body is working overtime; physical fatigue can worsen the symptoms of emotional overload. Spend at least a few minutes every day to nurture yourself. Take a quick nap, go for a walk, try yoga or meditation, stock up on healthy snacks, or get a prenatal massage. Go to bed early and try to maintain a consistent schedule. You will need both physical and emotional reserves to cope with the challenges of labour and the first few weeks of parenting. Look at pregnancy as a time of preparation for parenting.
Manage relationship stress. 
The changes of pregnancy and parenthood can cause relationship stress as you try to sort out your new life and roles. Be patient with yourself and your partner. Spend time together and talk honestly about your hopes and fears. Accept those inevitable differences in temperament and priorities, which often become more obvious as you prepare for parenting.
Use your support network. 
It's a natural inclination to focus inward as you prepare for childbirth, and you might feel too tired after a long day to socialize, but don't forego the company of friends entirely. Your family and friends can be a source of nurturing support, both now and after the baby arrives. Too tired at night to get together? How about a weekend brunch or a Saturday afternoon movie? Maintain relationships and be sure to ask for help as the big day draws near.
Pregnancy is a time of transition and change. Use this time to articulate and address any fears you have, build a strong support network, and establish a predictable, stable lifestyle for your family.
Learn about the birth process
The prospect of giving birth can be daunting, and you may be tempted to put it all out of your mind until it happens. But Glade Curtis, obstetrician and coauthor of Your Pregnancy Week by Week, advises against this strategy. "In my experience, women who learn about birth ahead of time are more active participants in their birth process, which leads to better outcomes," he says.
Consider taking a birth class to learn about the stages of labour, options for pain management, breathing techniques, and medical equipment that may be used during your delivery. It's a good idea to start looking into classes midway through your pregnancy to make sure you can get into one you like – and have time to take it!
You can also learn about different ways of giving birth by watching videos of actual deliveries, including natural birth, water birth, birth with an epidural, delivery by c-section, and more.
Once you've done your research, you might want to list your preferences in a birth plan. But keep in mind that being well informed and armed with a birth plan doesn't mean your labour and delivery will go exactly as planned.
Find a doctor for your baby
You may want to start looking for a pediatrician or family doctor for your baby midway through your pregnancy. That may seem early, but you'll want to give yourself plenty of time to find a physician who will be a good fit for your family – and who is taking new patients and accepts your insurance.
Talk to your health insurance provider to find out how to add your baby to your policy, and see which local doctors are covered. Make sure you understand how your insurance plan works, especially regarding your benefits for labour, delivery, and maternity care.
Get on the same page as your partner
Just as it's important to talk about how your partner can help you during labour, be sure to discuss what you'll need from each other during the newborn period. Differing expectations can create big conflicts, so try to work this out ahead of time as best you can.
Don't assume that your partner knows how much your new baby will turn your lives upside down. Talk about how you'll divide baby and household duties. And educate your partner about less obvious things, like how to support you in breastfeeding.
You can also make life easier by hashing out some big decisions now, like what to name your baby, whether to circumcise, how you'll feed your baby, and whether to have a religious ceremony (such as a baptism or baby naming).
Online baby product directory at My Baby Nursery
Talk to veteran moms
There are all kinds of things about new motherhood that, for whatever reason, sometimes remain taboo subjects – leaking pee, the baby blues, and diminished sex drive, just to name a few.
You won't have the same experience as your friends, but finding out about certain things ahead of time can reduce the shock factor. So ask your mom friends for the real deal.
"For example, there's a myth that bonding should happen right away. That's not true for everyone. "Finding honest people who are willing to share their experiences can help you adjust your expectations."
But if a friend starts rambling on about her third cousin's rare-but-terrifying labour complication, gently put a stop to it and ask for some helpful suggestions on diaper brands instead. Try the BabyCenter birth clubs for great advice from women in all stages of pregnancy and childrearing.
Line up help for after the birth
In those first postpartum weeks, extra help is essential. Moms who get help will be better equipped to help their babies, which is infinitely more valuable than trying to be some superhero mom who does it all herself.
If you're lucky enough to have a relative who can help you, consider having a sit-down before the baby arrives to discuss specifics. "Talking about it ahead of time can save a lot of headaches. Grandma may want to swoop in and take care of that cute bundle of joy, but Randall says it's more important for the parents to figure out baby care together.
So where does that leave the grandmas? They should focus on the nest rather than the baby. "This means laundry, shopping, cooking, cleaning, and errands."
Of course, not all potential helpers will be open to this. But many genuinely want to help you in the best way possible and will appreciate hearing exactly what you need.
You can also hire help, such as a postpartum doula, night nanny, or cleaning service. I'm a clean freak, so I saved up for months and paid for a cleaning service to come in every week for the first eight weeks following my baby's birth. It was wonderful.
Another service to consider: babysitting for your older children so you can rest. Prolonged sleep deprivation can lead to anxiety or depression for some people, so it's crucial to get sleep when you can.
A well-timed babysitter can ensure you get a precious hour to snooze. I arranged to have family and friends take the older kids to the park and the zoo and out for pizza. "They enjoyed these special outings."
Know what to do when labour starts
Long before the first contractions hit, you'll want a firm plan in place about who to call, where to go, and when to leave.
Your healthcare provider should give you a clear set of guidelines on what to do when you go into labour, like when to call and when to head for the hospital or birth centre (or when to call the midwife if you're planning a home birth). Decide who will accompany you, and have a few back-ups just in case.
Plan the route you'll take ahead of time, including where to park and which entrance to use when it's time to check yourself in. You can get a handle on these logistics by taking a tour of your hospital or birth centre. On tour, you'll also learn about basic policies and see the labour rooms and nursery.
If you can, register ahead of time to get the paperwork out of the way. That way, when labour rolls around, you'll be able to bypass the bureaucracy and breeze right in.
Decide who will attend the birth
This is a very personal decision. Some moms like a full room, including their partner, a doula, a friend or two, their mom, and their mother-in-law present to witness the miracle of birth and provide support. (If you fall into this category, check with the hospital or birthing centre to see how many people are allowed.)
Others prefer as few people present as possible. Give some thought to what you want, so that there are no misunderstandings, unwelcome observers, or offended grandmothers.
It can also be helpful to designate a "family spokesperson" ahead of time – that is, someone who can send emails and make phone calls (or spread the news on social networking sites) to let everyone know when your baby arrives.
Finally, remember that labour can be exhausting, and visitors popping by unannounced during your recovery may not make for the most restful experience. Baby nurses recommend limiting the number of visitors. And if it starts to get overwhelming, ask a nurse to act as a bouncer.
Pack your bag
The last thing you'll want to worry about when labour starts is whether you have a toothbrush packed. Ease your mind by getting your bag together a few weeks before your due date. Make a comprehensive packing list for the hospital or birth centre or, if you know you're having a c-section, a more specific c-section list.
In addition to the essentials, think about personal items that can make your hospital stay more comfortable. "I bought nice slippers so I could feel good walking around the hospital, and I also brought my pillow, who has eight children.
My Baby Nursery is your one-stop baby product store.
Stock up on the essentials (but don't go overboard)
A new baby requires an installed car seat, diapers, wipes, some clothing, and a safe place to sleep. Add bottles if you're bottle-feeding, formula if you're formula feeding, and nursing bras and pads if you're breastfeeding (though some nursing moms do just fine without them).
Don't feel pressured to have every baby product you'll ever need ready to go. You can wait on some items, and getting preoccupied with having all the right stuff can detract from more important emotional preparation. Talk to mom friends or other BabyCenter moms about which items they found useful, and don't worry about the rest.
Preparing for a permanent resident in your life that you've never met can be tricky, but doing nothing to prepare is even trickier. While there is no way to ensure you won't be popped with surprises during early motherhood, there are ways to set yourself up for greater success, satisfaction, and sanity before your wiggly little person makes their grand entrance.
One final idea: Stock up on household must-haves before birth to avoid trips to the store afterwards. Pantry staples, frozen food, toiletries, medicine, toilet paper, shampoo – even extra pairs of underwear – often come in very handy when you first bring your baby home.