Two government agencies and the Pediatrics warn parents and other caregivers not to put babies in sleep positioning products as two recent deaths underscore concerns about suffocation.
The Food and Drug Administration (FDA) and the Consumer Product Safety Commission issued the warning after reviewing reports of 12 known infant deaths associated with the products.
Sleep positioners have been on the market for more than 20 years, especially for acid reflux or "flat head syndrome." The FDA cleared 18 positioning devices for sale at that time, but the FDA now believes that the modest potential benefit does not outweigh the risks.
According to the FDA, "The most common sleep positioners feature bolsters attached to each side of a thin mat and wedges to elevate the baby's head. The sleep positioners are intended to keep a baby in the desired position while sleeping. They are often used with infants under six months old.
Some of these products claim that they reduce the risk of Sudden Infant Death Syndrome (SIDS), but there is no evidence that they are effective. To reduce the risk of SIDS, the American Academy of Pediatrics recommends infants be placed to sleep on their backs on a firm surface free of soft objects, toys, and loose bedding.
Dr, president of the National Research Center for Women & Families, points out that parents should be careful what they put in places where babies sleep. "For many years, companies have sold products that they claim reduce SIDS, that they claim help babies sleep, or that are supposed to comfort babies, but many of these products have been found to increase the risk of suffocation.
In addition to infant sleep positioners, we are concerned about pillows, soft, fluffy and fuzzy blankets, comforters, mattress covers, and other products that can cover a child's nostrils or interfere with an infant's breathing.
Using a regular fitted sheet or simple baby blanket, parents should keep cribs and bassinets free of products or materials like that. And babies should sleep on their back (remember – infants should go back to sleep)."
There are hundreds of baby sleep products on the market, and parents assume that if something is for sale, it is safe to use.
We do not recommend wedges and sleep positioners as evidence shows that the safest way for a baby to sleep is on a firm flat mattress, in a clear coat free of pillows, toys, bumpers and sleep positioners. Babies are at higher risk of SIDS if they have their heads covered, and some items added to a cot may increase the risk of head-covering and increase the risk of accidents.
While evidence on individual products is not widely available, we recommend that parents do not take any chances and stick to scientifically proven safer sleep guidelines.
The American Academy of Pediatrics (AAP) recommends that infants sleep on their backs, positioned on a firm sleep surface that meets Consumer Product Safety Commission standards.
NEVER use infant sleep positioners. Using this product to hold an infant on their side or back is dangerous. NEVER put pillows, blankets, loose sheets, comforters, or quilts under a baby or in a crib. These products also can be dangerous.
Officials are urging parents to follow these safety steps: Stop using sleep positioners. Using a sleep positioner to hold an infant on their back for sleep is dangerous and unnecessary. Never put pillows, wedges, comforters, or quilts under an infant in a crib or bassinet.
Using a sleep positioner to hold an infant on their back for sleep is dangerous and unnecessary. Never put pillows, wedges, comforters, or quilts under an infant in a crib or bassinet. Always put an infant to sleep on their back at night and at nap time to reduce the risk of SIDS.
Removing any bedding or decorations from the crib, including crib bumpers. Avoid leaving the infant sleeping on a couch or another surface that they could roll. Stopping swaddling the infant, as swaddling makes moving more difficult. Avoid using weighted blankets or other sleep aids.
Do Not Use Infant Sleep Positioners Due to the Risk of Suffocation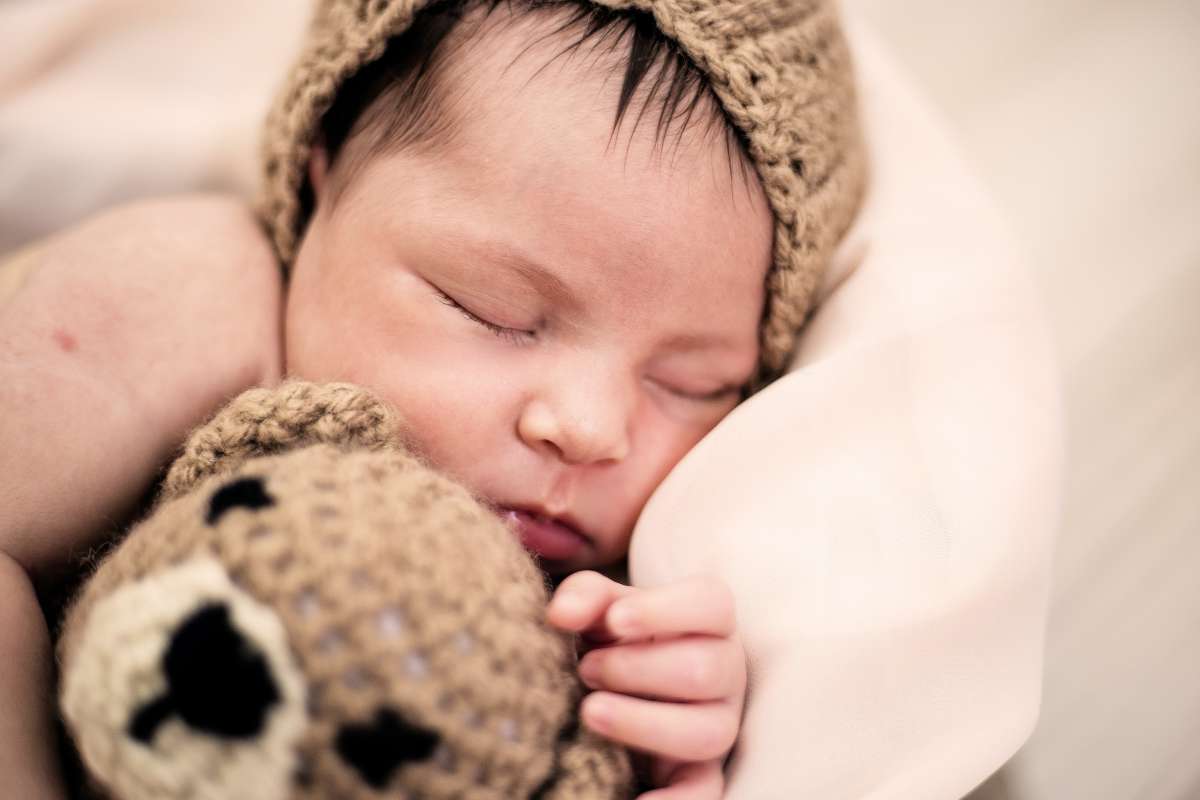 The Food and Drug Administration reminds parents and caregivers not to put babies in sleep positioners. These products—sometimes also called "nests" or "anti-roll" products—can cause suffocation (a struggle to breathe) that can lead to death.
The FDA regulates baby products as medical devices if, among other things, the manufacturer claims that the product is intended to cure, mitigate, treat, or prevent or reduce a disease or condition in its labelling, packaging, or advertising.  
Many sleep positioners are considered medical devices because of their intended use. (This intended use can be outlined by statements on the labels, labelling, instructions for use, or promotional materials for the products.)
Sleep positioners that do not meet the definition of a medical device may be regulated by the Consumer Product Safety Commission.
Some types of sleep positioners can feature raised supports or pillows (called "bolsters") that are attached to each side of a mat or a wedge to raise a baby's head. Products called "nests" can feature soft, wall-like structures surrounding the base. 
The positioners claim to keep a baby in a specific position while sleeping and are often used for babies under six months old.
To reduce the risk of sleep-related infant deaths, including accidental suffocation and Sudden Infant Death Syndrome (SIDS), the American Academy of Pediatrics recommends that infants sleep on their backs, positioned on a firm, empty surface. This surface should not contain soft objects, toys, pillows, or loose bedding.
Safety Advice for Putting Babies to Sleep
NEVER use infant sleep positioners. Using this product to hold an infant on their side or back is dangerous.

NEVER put pillows, blankets, loose sheets, comforters, or quilts under a baby or in a crib. These products also can be dangerous. Babies don't need pillows, and adequate clothing—instead of blankets—can keep them warm.

ALWAYS keep cribs and sleeping areas bare. You should also never put soft objects or toys in sleeping areas.

ALWAYS place a baby on their back at night and during nap time. An easy way to remember this is to follow the ABCs of safe sleep: "Alone on the Back in a bare Crib."
About Infant Suffocation and Other Dangers
Each year, about 4,000 infants die unexpectedly during sleep time from accidental suffocation, SIDS, or unknown causes, according to the Eunice Kennedy Shriver National Institute of Child Health and Human Development (NICHD).
The federal government has received reports about babies who have died from suffocation associated with their sleep positioners. In most of these cases, the babies suffocated after rolling from their sides to their stomachs.
In addition to reports about deaths, the federal government also has received reports about babies who were placed on their backs or sides in positioners—but were later found in other, dangerous positions within or next to these products.
To avoid these dangers, remember:
The safest crib is a bare crib.

Always put babies on their backs to sleep.
Beware of Medical Claims About Sleep Positioners
Some manufacturers have advertised that their sleep positioners prevent SIDS; gastroesophageal reflux disease (GERD), in which stomach acids back up into the esophagus; or flat head syndrome (plagiocephaly), a deformation caused by pressure on one part of the skull.
Here are the facts:
The FDA has never cleared an infant sleep positioner that claims to prevent or reduce the risk of SIDS.

The FDA had previously cleared some infant positioners for GERD or flat head syndrome.

In 2010, the FDA became aware of infant positioners being marketed with SIDS claims and notified manufacturers to stop marketing these devices and submit information to support FDA clearance.
The FDA intends to take action against device manufacturers who make unproven medical claims about their products. However, you can do your part to keep your baby safe by not using sleep positioners.
Finally, if you have questions about putting a baby to sleep safely or how to avoid or treat certain health issues, talk to your health care provider.
Why Sleep Positioners Put Babies at Risk
Sleep positioners and sleep wedges are marketed to offer a baby comfort and support — and, despite a lack of scientific evidence, lessen the risk of sudden infant death syndrome (SIDS). And they shouldn't buy one, either.
That's because the devices can cause the fatalities they're supposedly designed to prevent.
Sleep positioners were responsible for 12 infant deaths during 13 years, according to a warning the Consumer Product Safety Commission and the Food and Drug Administration issued in 2010.
Suffocation caused the deaths, all in babies between 1 and 4 months old. Fatalities usually occurred after a child rolled over in the positioner or became trapped between the positioner and the side of a crib or bassinet, the agencies warned.
They also noted, "dozens" of reports of nonfatal instances where babies were found in potentially hazardous positions next to or within a sleep positioner.
The products saw renewed scrutiny this month when the American Academy of Pediatrics released a policy statement on safe sleeping guidelines for babies. (See an infographic on the statement below.)
Among the recommendations: No sleep positioners or wedges.
This is why experts continue to stress the importance of a setup she and countless other experts have long advocated: "A firm mattress, with a fitted sheet in a crib or bassinet free from toys, pillows, bumper pads or thick blankets."
A thin blanket, when used to swaddle properly, is OK.
The AAP report also advised that babies should sleep in the same bedroom as their parents for the first six to 12 months of life.
In the newborn period, we encourage having the infant within arm's reach of parent or mom, to promote breastfeeding, but is an independent sleep space.
To help reduce the potential of SIDS — which remains the leading cause of death for infants younger than 1 — babies should always sleep on their backs.
With that in mind, flat-back sleeping is a skill that has to be practised, and we shouldn't expect young infants to do it well.
Because the cushions of some sleep positioners could be used to help babies doze off while placed on their side or "cradled in a snuggle position," the devices not only raise suffocation risk but also can discourage independent sleep.
Nor do they always have clear usage guidelines.
In the case of one product, meant to be placed next to a parent in the adult's bed, the instructions say the adjacent adult "should be able to awaken easily… which may be an unrealistic expectation for a sleep-deprived parent.
Sleep wedges, meanwhile, are sold with the notion that propping up a baby at a slight incline can prevent acid reflux and flat head syndrome (also known as plagiocephaly) — the latter a "cosmetic issue" that most often corrects itself over time as babies develop stronger neck and shoulder muscles, Helms says. Incorporating supervised tummy time during the day when a baby is awake, and alert also can help.
Given the mortality data tied to sleep aids without any evidence-based benefit, Helms and other clinicians strongly urge against using any such prop.
Ultimately, less is more in a baby's sleep space. Your pediatrician or family practice doctor can help navigate sleep questions and challenges as they arise.
Crib Products to Avoid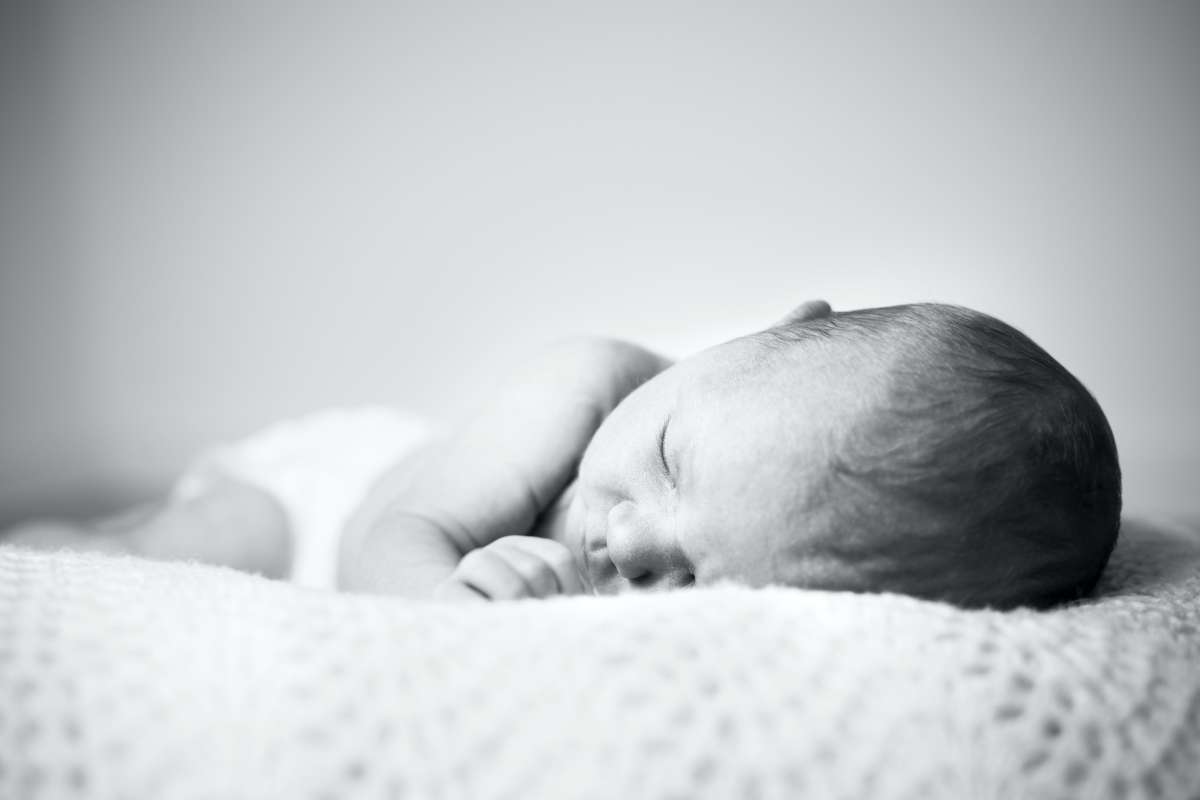 As you plan your baby registry, you'll probably notice that many products promise to make your life with a baby a little easier. The problem is not all of them are safe for your little one.
For example, while your parents may have padded your baby crib with a cute bumper and filled it with stuffed animals and toys, it's now recommended that a baby's sleeping space be cleared of anything extraneous. Likewise, what sleep positioner your BFF told you will guarantee a perfect night's sleep? It isn't recommended either.
According to the American Academy of Pediatrics (AAP), to protect against SUIDs and SIDS, infants should sleep on a firm surface with no other objects or crib "extras." SUIDs and SIDS describe the sudden deaths of infants under the age of one, and most of these deaths happen during sleep, which is why these recommendations have emerged.
Crib Bumpers
The AAP advises against using crib bumpers or any padding over the bars of your baby's crib, including vertical crib liners or mesh bumpers. Sadly, crib bumpers have led to the death of about 83 babies over the past 30 years, according to the AAP.
Additionally, says Po-Chang Hsu, MD, a medical content expert at SleepingOcean, a baby may become entangled in the strings used to tie a crib bumper to the crib. Dr Hsu also recommends against using any clothing with drawstrings for your baby. Anything corded or string should be kept out of the crib.
Going without a crib bumper doesn't mean that the crib's slats will harm your baby. But if your child tends to bump their head against the crib slats, you have options.
Sleep Positioners and Incliners
Sleep positioners are anything that is used to keep babies in a certain position in their crib or to create a "nest" around them. These devices are one of the items that don't belong in a baby's crib. Anything that may cause the baby to experience breathing difficulties is a no-go.
There have been several warnings put out about sleep positioners. The FDA has warned against these, explaining that these devices increase a baby's risk of suffocation and death. The AAP explained that most of the deaths from sleep positioners happened when babies rolled onto their bellies from a side position.
Sleep incliners or sleep wedges—which prop your baby's head up—are also dangerous and should be avoided. According to the AAP, using a sleep incliner can cause a baby to sleep with their chin positioned toward their chest, making breathing difficult. About 94 babies have died while using one of these devices.
Blankets
Many of us associate warm, soft blankets with babies and their sleeping spaces. Some of us are gifted with beautiful, homemade blankets just for this purpose. Unfortunately, while you can use a baby blanket to keep your baby warm while awake, you shouldn't use one while they sleep.
Blankets not only cause suffocation or strangulation, but they can overheat your baby, which is also a risk factor for SIDS.
Babies need to be cool rather than warm to minimize SIDS risk. Keeping the ambient temperature around 68 and then dressing your baby in a onesie and PJs with a foot or a sleep sack will keep them warm.
Pillows, Stuffed Animals, and Toys
Your baby's crib should have one prized possession only: your baby. Nothing else should be placed inside the crib. One of the ways to promote a safe sleep space is to keep the infant's sleep space bare and free of any types of loose objects or products.
This includes pillows, stuffed animals, baby dolls, or any other object or toy.
Placing them in the crib corner isn't good enough, either. Parents should also watch small objects that may cause suffocation, even if those objects seem to be out of the baby's reach (toys, small crib parts, etc.)
You can use all the baby toys you were gifted for when your baby is ready for playtime, and they can be placed in your child's bed when they are a little older. The same is true of a pillow. It might seem strange for your baby not to sleep with a pillow, but they will be fine without one for now, and it's a safer choice.
As your baby grows and matures and the risk of SIDS decreases, you can introduce things like blankets, pillows, and loveys/stuffed animals, but until then, all of these objects should remain out of the child's sleep space.
Conclusion
The FDA has recently reissued a warning to parents advising against the use of sleep positioners, leading to accidental infant death. 
Sleep positioners sometimes called a wedge, nest, anti-roll pillow, or head shaping pillow, are marketed to parents to prevent infants from rolling or getting into a dangerous position when sleeping. Still, instead, the federal government has received reports of infant death from suffocation associated with sleep positioners, finding that babies often end up in unsafe positions.