Choosing the perfect mattress for your baby's cot can be overwhelming - there are so many different factors to consider.
Not only do they need to be safe, firm, and flat - but they also need to fit precisely with no gaps at the edges, be breathable, and have a waterproof aspect for any leaks. With that said, there is a huge variety for parents to choose from when making a purchase, from foam to spring to pocket spring, or you may even want to consider the growing number of mattresses made with natural and eco-friendly materials.
It's also a good idea to check the dimensions of your cot accurately before purchasing, as there is no exact standard cot or mattress size - though they usually measure up to 60 x 120cm or 70 x 140cm for a cot bed mattress.
The prices of cot mattresses range anywhere from about $30 to $300. But price and quality don't necessarily go hand in hand. The cheapest Best Buy costs less than $50, while the most expensive. Don't Buy is more than $200. Quality and safety don't always go up with a price, either, so it's worth looking at this before the price.
It would help if you made sure the mattress fits your cot or cot bed frame snugly. A gap bigger than 3cm (1.2 inches) is a potential hazard for your baby as their arms, legs or head could get trapped in the gap. Not all mattresses come in the same standard size, but your cot or cot bed should specify which size it requires.
Many mattresses (mainly of the spring and pocket-spring varieties) are made to be reversible.
Each side of the mattress will be specially designed to accommodate the needs of your rapidly growing baby. That's because a cot mattress might be used for five or six years, during which time your baby will more than triple in weight.
Because of this, manufacturers often design cot mattresses with one side specifically for babies and the other for toddlers or children. Typically, one side will have springs and foam designed to be sturdy but gentle for a baby to sleep on for the first 12 months.
The reverse side will have sturdier material to cope with a growing toddler. The mattress should indicate which side is suitable for what age group.
Maybe you like the idea of putting your baby to sleep on an organic or natural mattress. Manufacturers claim to use all-natural materials with no chemicals or synthetics.
'Organic' is commonly understood to mean that the materials haven't been subjected to chemicals or pesticides in any production stage. But manufacturers can use the terms 'natural' and 'organic' on products without certification. There are legal requirements for the labelling of organic foods, but not these types of products.
That said, many organisations offer certification for natural and organic claims. The Little Green Sheep, for example, certifies some of its materials through the Global Organic Textile Standard (GOTS). It's down to the certification bodies such as this to make sure the suppliers of materials comply with its guidelines for organic.
We advise reading the fine print carefully, as the term organic or natural can be used to market a full product when, in fact, only some of the ingredients or materials have been certified as organic. Or, in many cases, the terms are used without the added security of a certification. In this case, you have to trust that the manufacturer is honest about its claims.
A travel cot mattress should be no more than 10cm thick, and you should expect the mattress in a crib or Moses basket to be no more than 5cm thick. These thicknesses are specified in BS 1877:Part 10:1997, the cot mattress safety regulations.
What to consider when choosing a cot mattress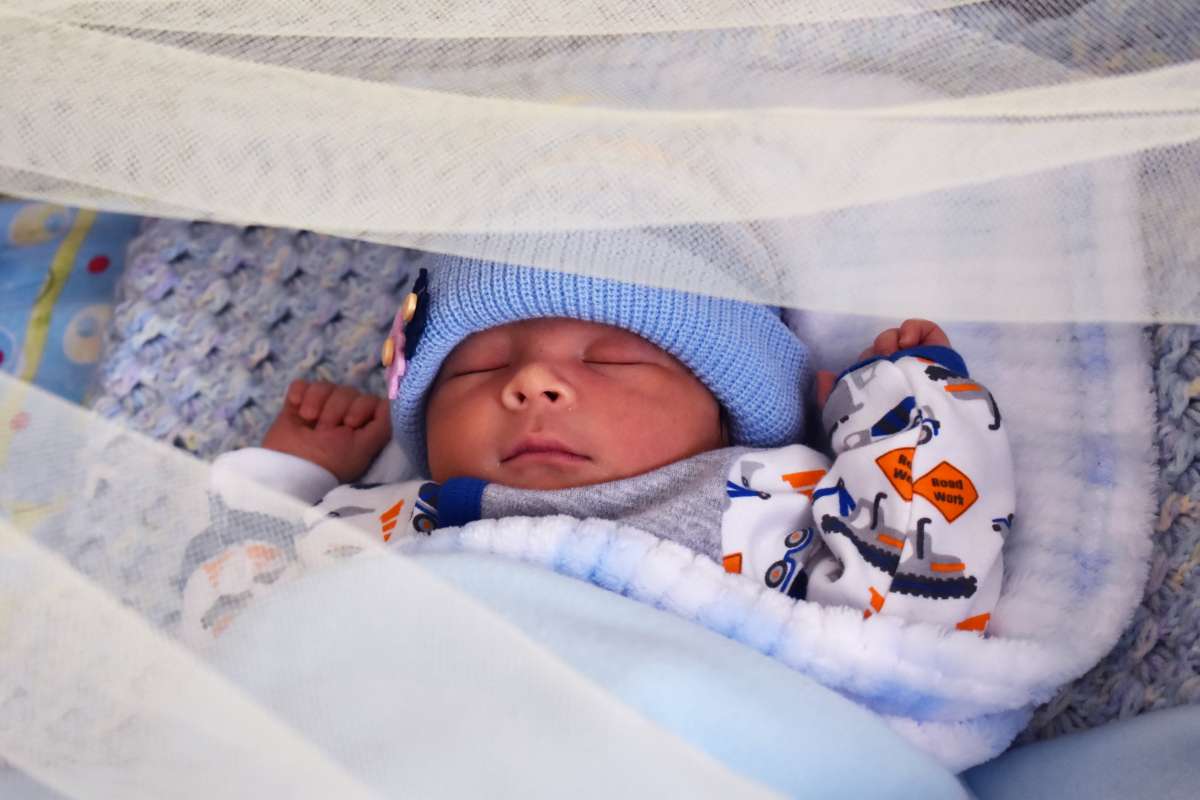 The Safety
It's best to choose a firm and flat mattress. It'll need to fit your baby's cot snugly, and there should be no gaps for fingers or toes to get trapped. Keep an eye out for the British Standards' with the BSI number BSEN716 on swing tickets and product specifications, as this is the standard for cots, prams and mattresses.
It's important to avoid adding any extra bedding in the cot, such as duvets, as they can increase the risk of SIDS. If it's cold, it's recommended you opt for a baby sleeping bag instead of extra blankets or covers. You can introduce a duvet when your little one gets older.
The Fit Of The Mattress
Getting the right size and shape of mattress is essential so your baby cannot get their little limbs stuck around the sides. There should be no more than a 3cm gap around the edges or sides so that you can tuck your baby in comfortably, with any blankets no higher than around their shoulders.
Many cots and cot beds are sold alongside mattresses designed to fit the cot size. 
Some may have a sticker on the base recommending the right size. Your mattress will need to be at least 8 to 10cm deep to support your baby while he sleeps, although your crib mattress or mattress for your Moses basket will be thinner. 
Some companies will provide a made-to-measure baby mattress if you can't find the size you are looking for. Make sure any mattress your purchase conforms to both BS 7177 1996 for flammability and Part 10 1997 for safety and performance.
The Breathability
Ensure your mattress has good breathability to help your baby regulate their temperature because research has shown that overheating is associated with an increased risk of SIDS. A breathable mattress will allow any sweat to wick away from your baby, so their mattresses stay dry.
If asthma or allergies are a concern in your family, you may want to choose a hypo-allergenic or anti-allergenic cover for your mattress, which can be washed at 60 degrees to remove dust mites that may cause allergies.
The Material The Mattress Is Made From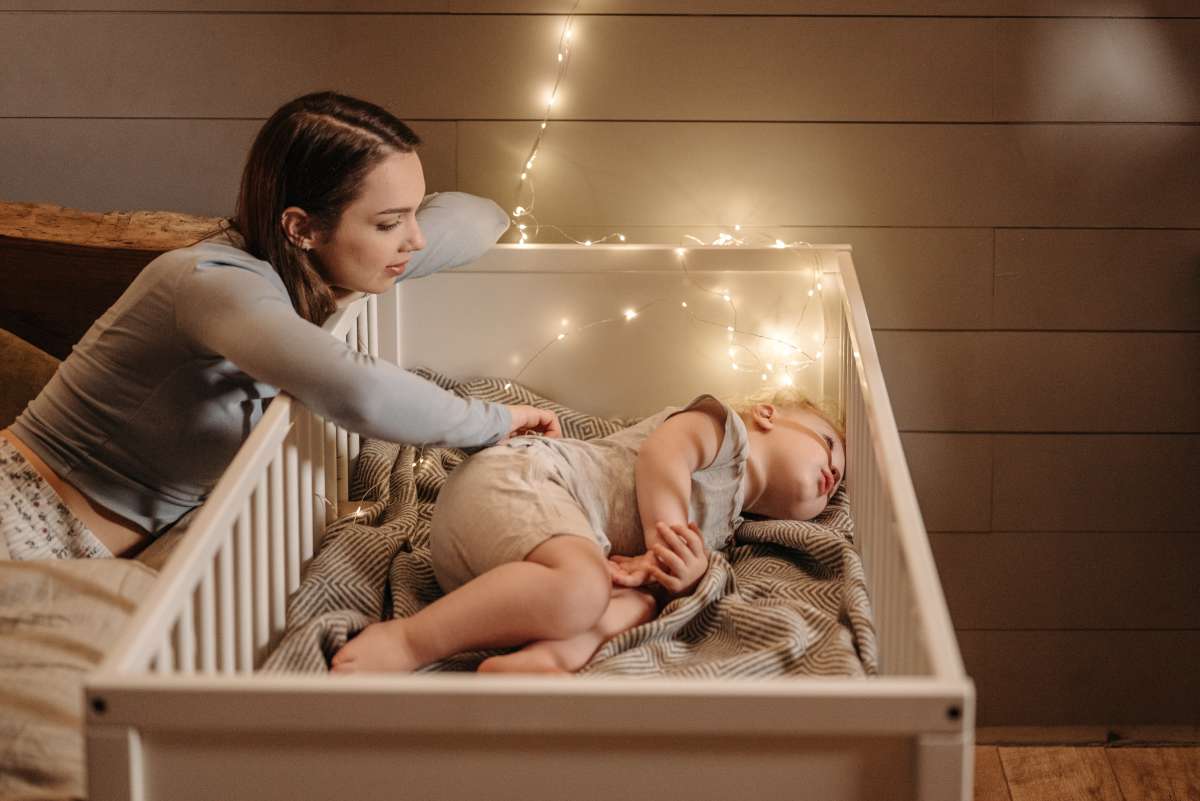 There are many types of cot mattresses available. Follow guidelines from The Lullaby Trust, which advise that your baby's mattress needs to be firm, flat and in good condition, with no signs of rips or tears or any sagging.
Foam:

 Generally, the cheapest foam mattresses are lightweight and provide good support. They often have a PVC wipe-clean material on one side, which is easy to keep clean. They tend to lose shape over time, so they are better for short-term use in a Moses basket or crib.

Coil Sprung:

 A traditional and popular choice with many parents, these mattresses have a coil-sprung interior with layers of foam or felt padding that allows for increased airflow. They are supportive and will keep their shape well over time.

Pocket sprung: 

Similar to coil sprung mattresses, each spring in these mattresses has a pocket to provide better support and longevity. These are an expensive choice and not cost-effective unless your baby will sleep on the mattress for many years, or you may use the mattress for another child.

Double-sided:

 Some mattresses will have a firmer and flatter side for use from birth to pre-school, with a softer side to use when your child is older.

Organic: 

Made from chemical and allergen-free natural materials such as bamboo, natural mattresses are good for families where allergies are a concern. They will also offer good support and be naturally anti-bacterial, moisture-wicking and breathable.
All baby and child mattresses have an outside fabric layer and a waterproof side. Some may not be removable for washing, so remember to clean these regularly by wiping them down or vacuuming them. You may wish to buy a special mattress cover for ease of cleaning.
Specialist retailers also sell different types of covers such as anti-fungal, anti-allergy and anti-bacterial covers, organic covers and heat-regulating and moisture-wicking covers to prevent your baby overheating. Your choice will depend on your budget, your personal choice and how long your plan to use your mattress.
Conclusion
While we (understandably) pay a lot of attention to the cosmetic things when we're setting up our little one's room - the artwork, the mobile over the bed, the stuffed toys on display - the most important part of your nursery is arguably the part you'll hardly see: the cot mattress. 
Considering how much time babies will spend sleeping in the first year or so of their lives, it's super important to choose the right mattress, one that is the right balance between comfortable, supportive and safe. 
There are quite a few options these days - just as there are for adult mattresses - and there's no doubt that giving your bub the right start can make a big difference when it comes to setting up healthy sleep habits.