The purpose of a baby shower is for loved ones to shower the parents-to-be with gifts and needs for the baby.
Batteries are also celebrated with fun games, fun shower themes, gift-giving and most importantly, making memories.
Aside from decorating onesies for babies and collecting advice cards, there are plenty of ways to help loved ones share their joy with mom-to-be.
As the host, you'll be in charge of keeping guests entertained with various games and activities.
Don't feel too pressured to come up with games that have never been done before. It's all about personalizing activities that fit the guest of honour, and you can design any game to feel unique.
While baby showers seem a modern phenomenon, they date back to ancient Greece and Egypt, when new mums were honoured with a meal after ten days in seclusion following the birth.
Happily, things have evolved, and here's what you need to know about planning one. Online baby product directory at My Baby Nursery.
Who Should Throw My Baby Shower?
The timing is essential;
You want to have the party at least four to six weeks before your due date so that you'll have plenty of time to borrow or buy any necessities for your baby that you still need – and there's also less of a chance you'll go into labour before the party.
As an alternative, there's a growing trend of waiting until after the baby is born and then having a "welcome baby" shower, combined with a bris (ritual circumcision), baby naming, or christening.
When Should I Throw the Baby Shower?
Of course, any time after conception is fine – as long as there is a bun (or two) in the oven.
However, most mums-to-be will opt to have theirs later on in the pregnancy, most often in the third trimester.
Not only does this mean they have something to look forward to – especially at a stage when they might be feeling exhausted – but it gives them a chance to get used to the idea of being pregnant and gives them time to find out that everything is progressing as it should.
It's also OK to have one after the baby is born.
Some mums may prefer this, especially if they're worried about the birth or are having a difficult time during pregnancy.
Now That's Done, Set a Baby Shower Budget.
This is important. Is the mum-to-be paying for it? Are her family doing it?
Or is everyone chipping in to cover costs?
As the host/chief organizer, there's always a danger you might get stung at certain costs.
You are earning money off people – especially if you don't know them that well – isn't always easy.
Baby Shower Gifts.
One of the best things about a baby shower is the cute gifts. Before the invites get sent, however, ask the mom-to-be what she wants to do about this.
Maybe she's taking a more low-key approach and isn't fussed.
Or, perhaps she wants to set up a baby registry to help guide the guests.
If she does this, make sure this happens a couple of months before the shower takes place – and make sure the guests know about it.
Should I Throw a 'Surprise' Baby Shower?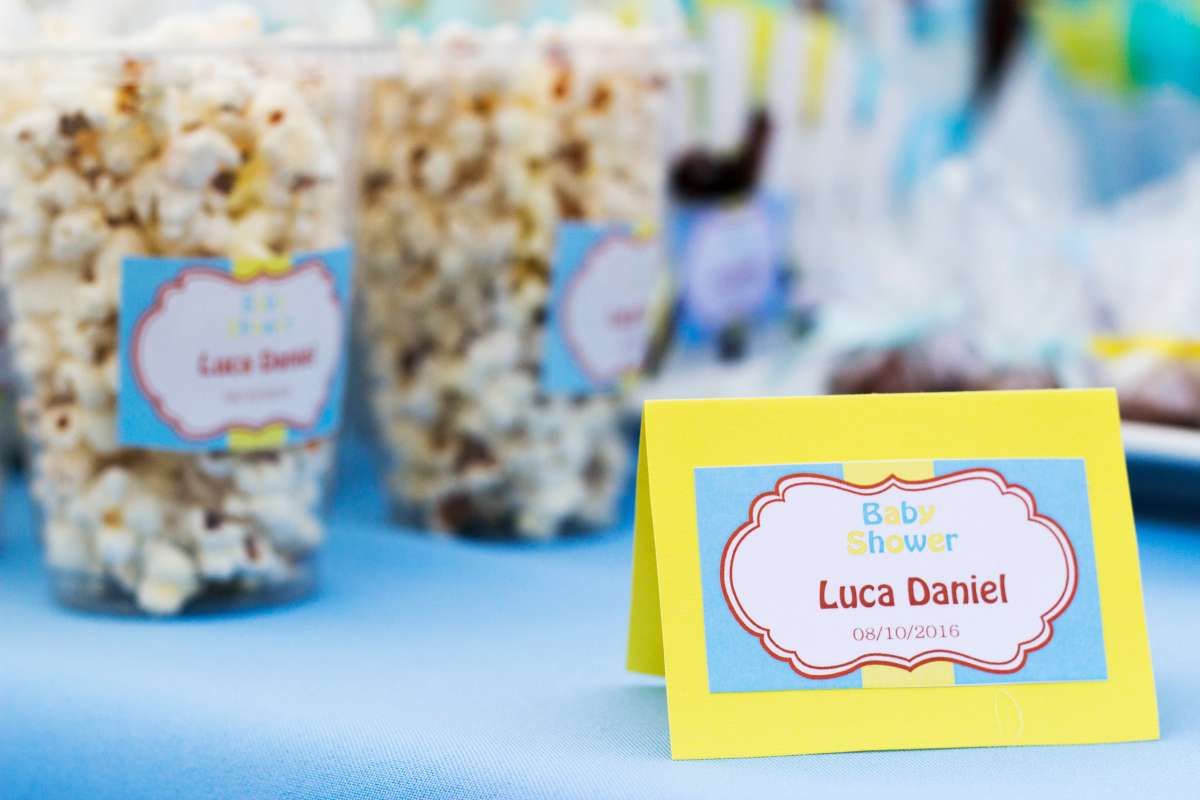 Give this one some serious thought.
Pregnancy can be an overwhelming time for many mums-to-be, and they may want to have some control over the day.
Ask them how they feel about having a baby shower.
Ask them if they're after a specific type of atmosphere or event. If they're laid back (and love attention!), then you may get away with it.
What Should We Do at the Baby Shower?
Baby showers help the parents-to-be get a head start on items such as diapers, baby clothes, and more.
However, there is plenty more to do at a baby shower before the gift-giving segment.
In addition to setting up hors d'oeuvres and drinks, the hostess can set aside time for guests to play fun baby shower games that are interactive and keep your guests entertained.
Between team games, trivia games and printable baby shower games, you can mix and match activities.
Before finalizing your activities, it's essential to consider the following:
You may want to choose a theme to tie everything together. Although it's not necessary, it can help you make decisions about the various elements of the party, and it's often fun for guests.

You'll probably want to serve some food and drink, depending on the time of day, your budget, and how formal or casual you want the shower to be.

Baby showers usually aren't complete without some fun or silly games. But don't worry if your guests aren't the competitive types; there are plenty of other kinds of activities to keep them entertained.

It's common to give a goody bag to everyone who attends a baby shower, or you can offer individual prizes to guests who win games.
When your guests first arrive, have them sign the baby shower guest book.
Mum-to-be will look forward to flipping through the pages to remember her special day.
Additionally, you can set up advice cards or a message wall where guests can write down words of wisdom or wishes for the baby and parents.
It is also standard for the mum-to-be, dad-to-be, hostess, and grandparents to give brief speeches and share their sentiments towards the end of the baby shower.
Lastly, don't forget to send guests off with cute baby shower favours as proper baby shower etiquette.
Throughout all of your planning, keep in mind that every mom-to-be is different.
Some mums may enjoy large group games, while other moms might prefer a short and straightforward baby shower activity.
With that being said, it is essential to design a day that stays true to the honoree and staying up to date with baby shower etiquette will only help you plan a successful shower.
Who Should I Invite to My Baby Shower?
Strictly whom to invite–tight-knit friends and immediate family only, coworkers, your grandma's friend Helga, husbands and boyfriends– is 100 per cent up to you and the host. But for the most fun event possible, invite only the people who are closest to you, so everyone truly shares in your joy, rather than feeling obliged to attend.
Providing the hostess with a list of names and addresses ensures that everyone you care about gets an invite. But what if your sister, your coworker and your pal from the dog park are all planning separate showers for you? Having more than one celebration has become commonplace.
When Should I Send the Invites?
Aim to tell your guests about the date at least four to six weeks ahead of the shower. Check out My Baby Nursery for all your baby product needs.
May I Have a Shower for Baby #2 or #3?
Although it used to be considered a faux pas by etiquette experts to have a second baby shower, it's OK these days.
A shower is about celebrating the new life – and if people want to celebrate every birth, even if they have 20 kids, that's fine.
If you feel strange about having a big baby bash when you've already celebrated childbirth once or twice before, consider a smaller-scale get-together or brunch so your friends can "sprinkle" you with love and token presents rather than showering you with gifts.
Should We Open Presents During the Shower or After?
People love to see tiny cute clothes and stuffed animals – but if the pile is enormous, gift-opening can get tedious for guests or make those who brought smaller gifts feel bad.
You and your host should decide what feels right to you, but it often works out best when presents are opened later.
Depending on the size of your guest list, gift-opening can go on and on, and a shower should be three hours long at the most.
And, of course, even if your guests insist that a thank-you note isn't necessary, you should always send one. (You have up to the baby's 2-month birthday to say thanks without being late.)
How Do I Get the Baby Shower of My Dreams Without Hurting the Host's Feelings?
Of course, you should be happy that someone loves you enough to plan an elaborate party for 50 guests with scads of pink ribbons and silly games. But what if all you want is a congenial luncheon with your five best friends? Or what if you're going to skip the traditional shower altogether and invite your female and male friends for beer (for guests only, of course!) and pizza?
Fear not: There are ways to drop hints about what you want gently.
If the potential party-giver is very sensitive or has a strong, stubborn streak, ask mutual friends or family members to talk to her.
Have them say, "You know Sharon hates being the centre of attention," then let them plant hints about the kind of shower you want.
If the host is a close friend and more reasonable, be straight with her and lay out what you do and don't want.
Can We Ditch the Traditional Setup Altogether?
More and more moms are opting for parties that feel closer to a girls' night out than a standard baby shower.
Fancy mom-to-be soirées have become so popular.
Guests drop in, have light hors d'oeuvres, sip champagne, look at art – and if they want to, even create some of their own with the help of the studio's resident artists.
Another popular option: The mani-pedi party. Just block out a couple of hours at your favourite salon, or find a local "mobile spa" service that will come to you and your guests.
And one last idea, not for the faint of heart or bashful of the body: a women-only group belly-dancing lesson.
Talk about celebrating your baby bump! Get everyone matching tank tops and beach wraps or simple pareos, and let the hip-shaking and belly quaking begin.
How Do We Make the Shower Truly Fun?
We've all been to boring baby showers where the games are dorky, embarrassing for the mom-to-be, or gross (guess the candy squished into the diaper? No thanks!).
A few fun tips from moms and party experts:
Get Crafty.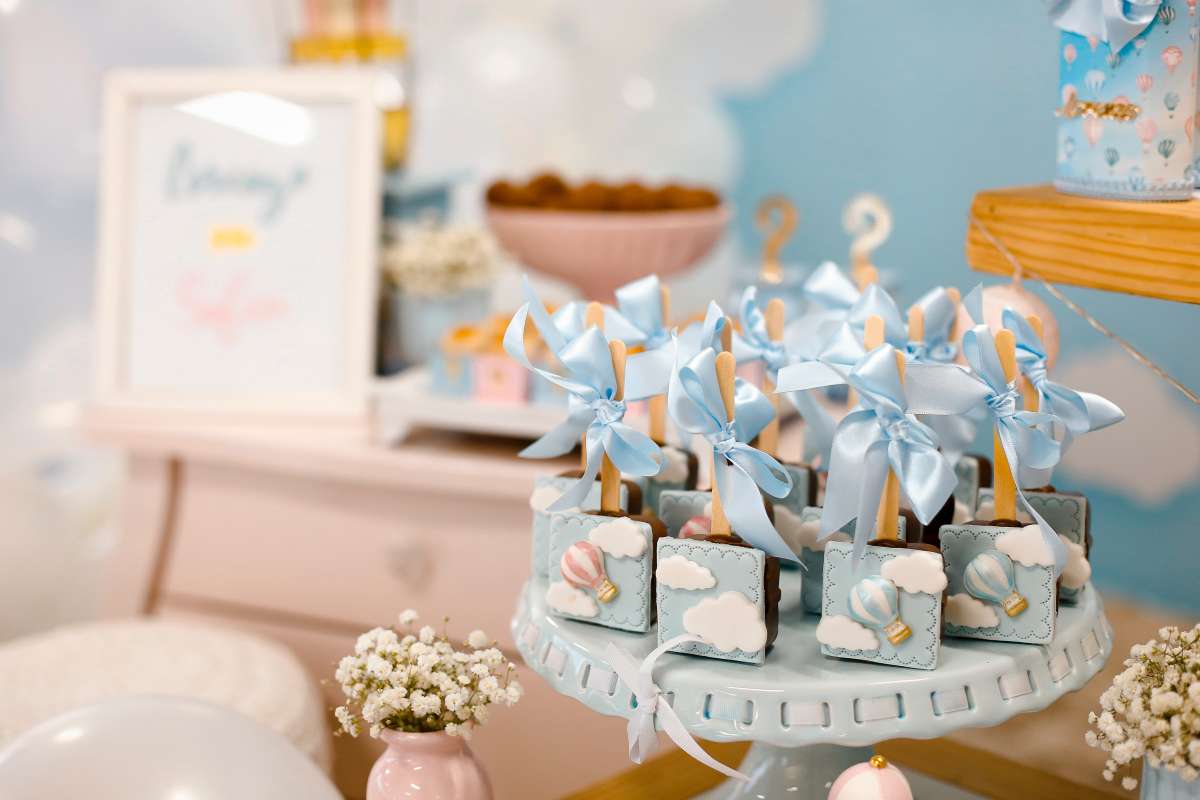 Give everyone fabric paints and a plain white one-piece and bib to decorate.
The best part of this messy-but-brilliant baby shower activity is that it's not only fun for guests, but the mom-to-be ends up with handmade keepsakes that she'll use.
Leave it casual, or turn it into a contest by having guests vote on their favourite piece and giving the winner a bottle of wine.
Another option: Have each guest write a message or draw a picture with permanent markers or fabric paints on a square of cloth; then, post-party, Mom's craftiest friend can sew the squares together into a cute play blanket or quilt.
Play Updated Games.
Each guest brings a picture of him- or herself as a baby, and you have to guess who's who—another matching game to try: Linking up weird celebrity baby names with their famous parents.
Give minor prizes to the winners of both. 
Serve Fancy Cocktails and cocktails.
A signature specialty drink is always fun, and it's an easy way to reinforce the party's theme if you have one.
For a shower with a nursery rhyme theme, the drink could be called the Itsy-Tipsy Spider; if it's a book-themed party, guests can drink Tequila Mockingbirds. Yum!
Things That Will Probably Happen at Your Baby Shower
Your baby shower gives you an excuse to celebrate your pregnancy with your loved ones publicly.
It's also an excellent chance for a catch-up, especially if you've been missing out on the gossip since you started falling asleep before dinner.
Surrounded by your friends and family, you can enjoy feeling pampered and looked after whilst everyone excitedly chats about your imminent motherhood.
Oh, and there will be cake. Lots of cake. And presents!
Baby showers come in all shapes and sizes, from an intimate gathering of best friends for afternoon tea to a large group at home.
Some baby showers are themed around the baby's gender, and others focus instead on the expectant mum's interests.
There might be games, mothers sharing their stories, and blessings for the birth.
Whatever your baby shower looks like, you can be pretty sure the following things will happen at your baby shower:
You Will Cry
You just will.
No matter what. Whether it's a surprise baby shower that has you in floods of (happy) tears before you've even walked through the door or a speech from your best friend that makes you cry, you will need to take some tissues with you.
Just the sight of all those tiny babygrows will have your eyes watering, but don't worry, and you can blame it on your hormones.
People Will Comment on Your Size
You will spend hours getting ready for the baby shower, mainly because it's the closest you've been to a night out in months.
You will enjoy a long leisurely bath (probably longer than anticipated because you'll have to wait for help to haul yourself out of the tub), style your newly acquired mane to perfection, and put enough makeup on to perfect that 'pregnancy glow' you keep hearing about.
You might even have a brand new maternity dress, ready to make the most of your gorgeous baby bump.
And after all that effort, the first thing you will hear when you walk through the door is, 'Oh My God, You Are HUGE!'
There Will Be a Betting Pool
That's right, all of your lovely friends will try to make money from your pregnancy.
They will place bets on the date of the birth, and every single person who bets after your due date will immediately be deleted from your phone book, which is fair enough.
They will also place bets on the size of your baby, and the award for New Worst Enemy will go to whichever (so-called) friend thinks you are about to give birth to the giant baby.
You, Will, Get Some Bad Advice
It happens to all expectant mums; someone will corner you at the baby shower and dole out lots of their 'wisdom'. You will think it all sounds ridiculous but too afraid to say so and be stuck listening to them for a good half hour.
This advice will probably come from someone who doesn't have any children.
Someone Will Tell You a Horror Story
"Oh, look, a pregnant woman, I simply must tell her that awful birth story I heard the other day!" Yeah, it doesn't make much sense as a thought process, and yet this incredibly rude conversational fail is all too familiar at baby showers.
To prevent the celebration from turning into a two-hour discussion of the worst birth stories imaginable, nip the conversation in the bud by saying you don't want to hear anything negative about birth, or better still, print out a sign to stick on your front door that says, "No negative birth stories beyond this point".
Failing that, throw cake at them.
Conclusion
Be sure the right person is in charge of picking out all of the entertainment with our etiquette article for who should host a baby shower.
Although the host is traditionally responsible for financing the storm, find out the appropriate way to ask for help with our article concerning who pays for a baby shower.
Be sure your guests don't miss out on any critical details and reference our guide for baby shower invitation wording and tips for sending baby shower invitations. My Baby Nursery is your one-stop baby product store.
In addition to eating cake, playing games, taking photos and making sure everything runs smoothly—don't forget to enjoy yourself on the day of the shower!