Bamboo sheets are a type of bedsheet that has four distinct subsets – determined by the process and fabric in which they are made. The first is a style that is made from bamboo rayon and named as such; the second is a style that is made from a modern fabric and constructed to form 100% bamboo lyocell sheets; the third is considered bamboo and cotton sheets, as both types of yarn or fabric make an appearance in the construction of these sheets; and lastly, there is a style called bamboo linen bed sheets, which combine the strength of linen material with the softness of bamboo.
Bamboo sheets are primarily made out of bamboo fibre. The latter is made out of a characteristic species of bamboo which is more or less like timber. The manufacturing process altogether is quite different, depending on the goals and the particular fabric production.
There are three distinct types of fabric currently on the market, and the main difference stems from the overall process of manufacturing of the fibres. We will get into details regarding each one of these types down below.
The bamboo sheet material is eco-friendly. Since it grows fast without chemical pesticides, bamboo doesn't harm the environment. The number of people who take care of the Earth is growing, so more and more manufacturers choose bamboo as the main material for their products.
However, this material has many other benefits for people who choose it: from being softer to improved durability, Bamboo sheets can be a good choice for the most demanding users.
What to look for in buying bamboo bed sheets?
Softness
One of the best Bamboo qualities is its softness. Since this material is softer to the skin, it makes your sleep better and more comfortable.
Bamboo sheets have been called by many consumers softer than that of good quality cotton or even linen sheets. When made properly, bamboo sheets should be extremely cushiony and soft to the hands and body. This is partly due to the natural bamboo fibres and finely woven threads that make up the material of your sheet. These sheets can be soothing to those with skin ailments or skin sensitivities.
Normally bamboo sheets have two distinctive weaving patterns – a bamboo twill and a bamboo sateen. The bamboo twill is far stronger than that of the sateen but lacks the silky and sleek texture of the bamboo sateen.
To maintain the softness of either style or type of bamboo sheet, it is very important to pay close instruction to all washing instructions. Bamboo can rip, wrinkle or lose their softness quite easily when proper care isn't followed.
One of the best Bamboo qualities is its softness. Since this material is softer to the skin, it makes your sleep better and more comfortable.
Bamboo bed sheets are supremely comfortable. There are few other fabrics which can rival the soft, silky feel of bamboo bedding. The fabric is breathable and extremely dense. Once woven, a 300-thread-count bamboo textile is roughly equivalent to 1,000-thread count cotton, while being far more durable. They are one of the best choices for young children or those with sensitive skin. Thanks to not losing their softness over time, bamboo sheets are the prime choice for anyone who wants total comfort and a good night's rest.
Environmentally Friendly
The Bamboo plant grows fast without any chemicals, so it doesn't harm the environment. Thus, this material is considered to be eco-friendly.
Bamboo sheets appeal to those with skin sensitivities or ailments, yes, but they also appeal to the environmentally conscious. With its natural fibres derived from a plant that can be grown anywhere, bamboo is edging out more commonly recognized sheet sets for those concerned with their carbon footprint on the planet.
Manufacturers have an open canvas before them when working with bamboo textiles. Bamboo sheets accept natural and organic dyes extremely well, with the colour being set fast once the fabric is dyed. You will never need to be concerned about your colour fading or running regardless of how your sheets are washed. The vibrancy of the colour of bamboo sheets and bedding is hard to beat.
Organic bamboo sheets are manufactured from sustainable bamboo sources which are not treated with excessive toxic chemicals. True bamboo linen is a natural fibre that is similar to hemp or flax linen; however, the softness is lacking. Rayon from bamboo or viscose bamboo is the second option, which is far less toxic than other methods.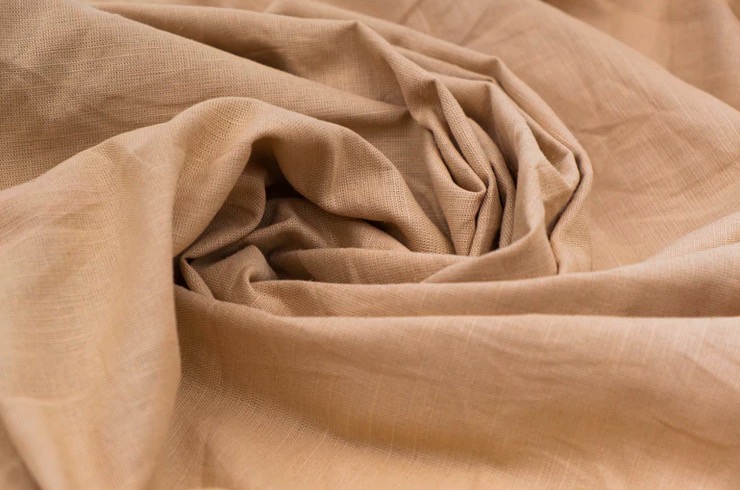 Viscose and rayon are not completely organic; however, they are stronger than alternatives and use less water, energy, and chemicals than any other method. The highest quality organic bamboo sheets are grown in an organic bamboo plantation sustainably, with the fibres being processed as viscose or rayon using what is termed lyocell processing.
Naturally Moisture-Absorbing
If you suffer from hated night sweats or you just plain sleep hot during warmer temperatures, a breathable and dry set of bedsheets is a must. When a person spends the night in damp fabric, the skin becomes irritated and can set off a flare-up of certain skin conditions. Mould and other bacteria can also become ingrained in the sheets, leading to further skin and respiratory problems.
Bamboo sheets have natural breathability from their simplistic weaving pattern and organic materials. This breathability allows these sheets to absorb moisture almost instantly and evaporate it back into the atmosphere
What are the pros and cons of bamboo bed sheets?
Pros
Comfort
When you're looking for new bedding, you're #1 concern is how comfortable it is. Organic bamboo bedding has a unique advantage over other types of bedding when it comes to comfort. Organic bamboo bedding, like bamboo bed sheets, is incredibly soft to the touch. Bamboo bedding is even softer than cotton.
Bamboo bedding is also more comfortable than traditional bed sets because it is more breathable. Since it is more breathable, bamboo bed sheets won't trap excess heat under the covers with you. With bamboo bed sheets, you'll always stay cool and comfortable no matter what season it is.
Healthy
Organic bamboo bedding is naturally hypoallergenic and antibacterial. Bamboo bed sheets also reduce allergies because they reduce the amount of moisture in your bed, which discourages one of the primary triggers of allergies, dust mites, from living in your bed.
These advantages are fantastic if you have children since they are more sensitive to allergies and diseases than adults. To improve the health of your children, swap out their bedding for twin size bamboo sheets.
Hypoallergenic: Since bamboo is a natural material, it's a perfect choice for people who suffer from different allergies. Moreover, it's proven to be more resistant to bacteria.
Odor Resistant: During the night's sleep, most people sweat, and it makes the bedding wet. As a result, it can be a reason for waking up at night. However, bamboo sheets are odour resistant, which makes your sleep more comfortable and wick moisture to keep you feeling cooler at night.
Long-Lasting Durability
Bamboo bed sheets are also more durable than traditional sheets. Bamboo bed sheets, like those made by Cozy Earth, are made from premium bamboo that is stretched across the entire length of the sheet. Since long fibres are stretched the entire length of the sheet, rather than short fibres being interwoven together, bamboo bed sheets are less likely to tear and pill than traditional cotton sheets.
Bamboo is also unabsorbent, which means bamboo bed sheets won't absorb the oils from your skin. Since bamboo bed sheets won't absorb the oils from your skin, they won't be yellow and grey over time like traditional bed sheets, and they will look brand-new for years to come.
Conventional bed sheets are created from cotton and other fabrics which involve short fibres being interwoven together. Bamboo bed sheets instead stretch long fibres across the entire length of the fabric used, making them far more resistant to tearing than conventional sheets. Bamboo bedding cannot absorb the oils from your skin, ensuring that your sheets do not turn dull and begin to yellow over time. You will find that your bamboo sheets will retain their brand-new appearance for many years to come.
Thermo Control
This material is more breathable, so it regulates your temperature and keeps you cool all night.
Cons
Expensive
The one complaint about bamboo bedding is that it is expensive. While it's true that the initial cost is more expensive, the value that you get from your bamboo bed sheets will last for years. As we read above, bamboo bed sheets are more durable and will look new for years, which means they won't have to be replaced as often as traditional cotton sheets. When you don't have to replace your sheets constantly, you actually save more money over time.
Bamboo sheets tend to be more expensive than cotton bedding. Obviously, prices vary and depend on several factors so that you can find cheaper options on the market.
Requires Gentle Care
If you want your bamboo sheets to last longer, you need to take proper care of your bedding. From washing in cold water to using a gentle cycle, bamboo sheets require special care which can be difficult at first blush.
Wrinkles Easily
After being washed or stored, bamboo sheets can wrinkle with ease. However, you can dry them by draping them flat or iron at a low temperature.
What are the types of bamboo bed sheets?
Rayon/Viscose
The wide majority of these types of sheets are made of bamboo rayon. This is pretty much the first generation when it comes to cellulosic fibres. There are quite a lot of different processes which are used for their manufacturing, and they all differ regarding their overall environmental impact.
The good thing for you is that the chemical residue remains in the disposal of the waste product, and while this might not be the best environmental approach, it does make the sheet free of chemicals.
Tencel Bamboo (Lyocell)
Bamboo Lyocell is one of the most contemporary and sustainable textile materials which are used in our century. There are no residues of chemicals left in the environment as the solutions are non-toxic and non-hazardous and they're particularly comfortable.
Bamboo Linen
The manufacturing process, which is used to produce this linen, is used to produce regular linen as well. It is a sustainable fabric, but it is known for being prone to wrinkles, and it's not very soft. It sleeps very coolly, though.
What are the benefits of bamboo bed sheets?
Being a fasting-renewable source of material, bamboo is a wonderful green alternative for a lot of elements. We use it for the flooring in our homes, furniture and even for making bedroom sheets. That's right, bamboo sheets exist, and they're really great.
With the luxurious feel of imported silk and a cost more akin to cotton, bamboo sheets and bedding are versatile, affordable, and packed with benefits. You can't beat sustainability, with bamboo requiring 90% less water and no pesticides. Even when highly processed, bamboo textiles have a very low environmental footprint. There are no better bed sheets for summer, and you will love the way they hug your body in all seasons. Here's a look at the benefits which you reap when using bamboo bed sheets.
First of all, one of the advantages of using bamboo sheets is that they're extremely resilient and durable. The strong fibre can withstand pretty much anything.
Also, bamboo sheets are really soft and pleasant to the touch, softer than any cotton sheet no matter how fancy it is.
Bamboo fibre is thermo-regulating and breathable, so it will keep you warm during winter and cool during summer.
When growing bamboo, there's no need for pesticides and fertilizers, and this makes it even greener. Bamboo has a natural resistance to pest and fungi infestation and, although the fibre does not retain all of its original antibacterial properties, bamboo sheets are still a wonderful option for those with sensitive skin as it's hypoallergenic, antimicrobial and antibacterial.
There's also a financial benefit to using bamboo sheets. They're actually economical and cost pretty much the same as mid-quality cotton sheets.
How to wash bamboo bed sheets?
Bamboo bed sheets are made with a resilient fabric that obviously makes these bed sheets so wonderful, but they must be taken care of. Once you receive your new bamboo bed sheets, you should unpack them, touch them and feel them immediately. Right away you'll notice how soft, comfortable and luxurious they really are. But as previously mentioned, they must be washed properly in order for them to last a long time. Follow these guidelines: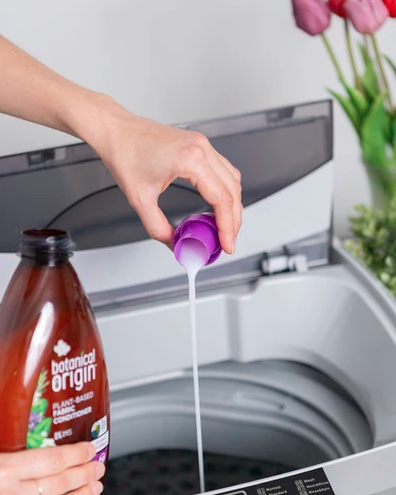 Can I put my bamboo bed sheets in the washing machine?
Absolutely. Washing machines are a perfect place to wash your new bedsheets. There is no need to hand wash these amazing sheets. However, If you want your new luxurious bamboo sheets to stay in good condition, wash them on a gentle cycle. It is not 100% necessary, but it will definitely help them last just a little longer. You might as well take care of your latest bedding investment.
Should I wash my bamboo sheets in hot or cold water?
We recommend that bamboo sheets be washed in cold water. Hot water may cause your bamboo sheets to shrink, so it's best to avoid hot water at all costs. Just remember, cold water is best for your bamboo bed sheets, and you'll be fine. The sheets generally wash fast in cold water and so you'll be able to put them back on your bed that much quicker. Also, it won't cost you as much in energy because you don't need to heat up water for your washes.
Which detergent should I use when washing my bamboo sheets?
You need to avoid laundry products with bleach, optical brighteners and fabric softeners. These linen cleaning products will start to break down the composition of the linens, which will hurt your sheets in the long run.
How should I dry my bamboo sheets?
Mother nature is great when it comes to drying your new sheets. Just pop them on a clothesline on a sunny warm day and let that big ball of fire above us go to work. Put them out early in the morning because bamboo sheets do take more time to dry. You can also tumble dry your new bedsheets, but at the lowest temperature possible. A low temperature will help reduce any shrinkage that laundry dryers may cause. Or you can do both, put your sheets out on a clothesline and if they aren't 100% dry, finish them on a low temperature in the laundry dryer.
Avoid tumble drying your bamboo sheets if you must use them on the lowest setting and for a limited time as possible as high heat damages the fabric. Remove promptly as overdrawing creates brittle fibres. For best results line dry your bedding, they will smell lovely and fresh from blowing in the breeze.
How often should I wash my bamboo sheets?
How often you decide to wash your bedding is a personal preference; we recommend every week or every second week. To prevent damage to your bamboo bedding use the cold water setting at 30°C max on a gentle cycle or a high water level option if your machine has this feature. Remember to wash your sheets separately because zippers, hooks, rough fabric like denim, can cause pilling and excess abrasion.
A mild, liquid detergent works best. If you prefer powder detergent, make sure it has dissolved before adding your bamboo lyocell clean bamboo sheets to the wash. Fabric softener is not necessary with our sheets – they are already soft and will stay that way after washing.
Do I need to iron my bamboo sheets?
No, it is not necessary to iron your bamboo bed sheets. Besides, in today's day and age, who has time for that? Our sheets are free of toxic chemicals like anti-wrinkle agents which is why they may appear wrinkly. We've made this trade because we valued eliminating harmful chemicals over creating a wrinkle-proof product. If you want your bed to look really nice and crisp, you can iron the pillowcases. Just make sure that your iron is set to low steam temperature. Again, avoid putting too much heat on the bamboo fabric. We also recommend placing your bamboo sheets on the bed right after they have been dried to avoid any wrinkling.
What to avoid in taking care of my bedsheets?
In order to care for your bedding, you need to know what materials to avoid. Make sure you keep your sheets and duvet cover away from harsh household cleaners and personal care products, particularly those containing benzoyl peroxide or alpha hydroxy acids because they may cause discolouration of your bedding.
It is also important not to use bleaching agents, and if you want to use fabric softener, we suggest testing it on the bag the bamboo bedding comes in as it is the same material as the sheets. That way if it damages the fabric you have saved your sheets.
To make sure your bamboo bedding lasts an extra long time, you can follow these tips and tricks we recommend. To avoid excess abrasion on your sheets, we suggest going to bed in soft clothing. In fact, why not try sleeping naked! To prevent friction from dry skin and rough patches on feet, try applying moisturizer to affected areas.
Bamboo bed sheets can be a great (and comfy) addition to most bedrooms. They offer the same luxurious feel as high-end Egyptian Cotton sheets but come from an organic and sustainable plant.
If you're making decisions based on environmental factors, pay close attention to the type of bamboo bed sheets that you are considering. Bamboo sheets that are 100% rayon or viscose from bamboo are very common but also one of the least eco-friendly ways to produce bamboo sheets.
Generally, when researching a new bed or bed staples, sheets are at the bottom of the list; if they make it on there at all! People view their bedsheets as a necessity or something to be picked up at their local department store on sale. Something is to be said; however, on the level of comfort, the right style of sheets can provide.
The style and/or type of bedsheets you chose to use on your mattress is entirely up to you and how your body responds to them. Choose your sheets for a number of reasons – budget, comfort level, durability, etc. All styles and types of sheets, like any product, can have both their advantages and disadvantages, so make sure to research! Ask your local fabric store if they have any bamboo swatches to learn the differences in texture and look forward to sleeping in comfort.