My Baby Nursery is committed to researching the top products for you to buy. Some external links are affiliate links, and we may earn a commission on items you buy (at no extra cost to you).
Baby monitors are devices that allow you to have ears, and increasingly much more, on your baby while you are in a different room. Designed for peace of mind, at their most basic, these monitors let you hear your baby's cries and know when the baby's awake. 
There are three main types of baby monitor on the market today. Audio monitors are the original baby monitor. Using radiofrequency or digital, they send transmissions from the baby's room to the parent monitor unit. They're the most inexpensive option and have a limited range, with most working up to about 150 feet indoors.
Video monitors include a nursery camera that feeds to an app or a screen on the parent unit so you can see what your baby is doing. Choices include static cameras to cameras that can pan the room, a feature which might increase the length of use (an extra set of eyes on a mobile toddler is always a good thing!).
The latest monitors track baby's movements, plus vitals and more. Most in the Movement monitors category use wearables or sensor pads to document baby's motions and breathing. Some send data to an app so you can have a record of your baby's sleeping patterns and health info. Movement monitors may or may not include sound and video monitoring components.
Finding the perfect baby monitor that balances functionality, portability, features and cost, can be challenging for even the savviest parents! Our popular best baby monitor reviews cover 15 different top video baby monitors for the year, but the question remains: how did we pick them? What did we look for? This video baby monitor buying guide will walk you through all the essential things you should be looking for, and explore some of the fancier options that have emerged on the market over the past few years.
Examples of fancier baby models that have appeared on the market include wifi baby monitors, breathing detection, cry detection, multi-camera versatility, and more!
A baby monitor can help anxious parents get a better night's sleep. It's one job to help you detect when a baby cries or fusses in her crib, so you know whether it's time for a feeding or a new diaper, or if she's just murmuring on her way back to Snoozetown. (Which can be pretty adorable to watch, too.) Monitors can come with a wide array of extra features, from hi-definition video display to wireless connectivity with your tablet or other devices. Consider this your guide to what's important to focus on in a baby monitor.
A monitor's job is to transmit recognizable sound and, in the case of video models, images. The challenge is to find a monitor that works with minimal interference—static, buzzing, or irritating noise—from other nearby electronic products and transmitters, including older cordless phones that might use the same frequency bands as your monitor.
Audio interference can take a lot of forms, including your neighbor's conversations (or even their baby's babble). That can make it difficult, if not impossible, to decipher the sounds coming from your baby monitor.
If you have a video monitor, interference can mean fuzzy reception or, even more disturbing, images from other people's homes (and vice versa).
Overall, baby monitors can be as temperamental as a 2-year-old. Interference is probably the biggest complaint, but parents also report such problems as low visibility, a shorter-than-expected reception range, and short battery life. Choose a monitor carefully, and make sure you'll be able to return it if it doesn't deliver.
Looking for baby monitors for baby nursery? Look no further. Check out our range here.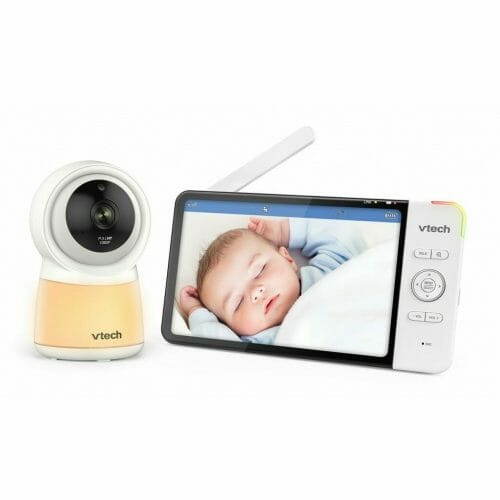 Vtech
RM7754HD Smart Wi-Fi 1080p HD Video Monitor with Remote Access
The Vtech RM7754HD Video Monitor includes a 7" Colour Parent Unit with a HD video baby camera. Watch your child in real time on the parent unit, or on the MyVTech Baby app either way you can be rest assured that your babies sleep can be monitored from anywhere!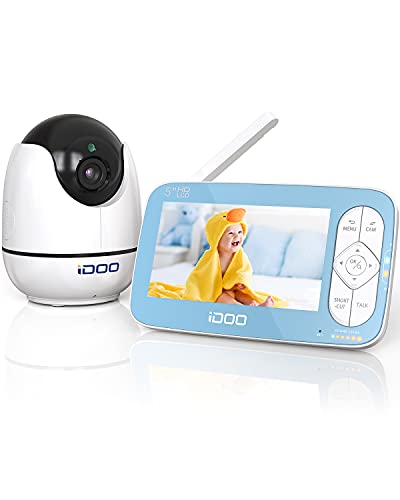 iDOO
Baby Monitor with Camera and Audio
Clear real-time view and large display: Large 5-inch 720p video baby monitor display (for parent) provides a detailed view of your newborn in 10x sharper clarity. It also supports remote camera panning (355°), tilting (90°) and zooming (2x magnification) to ensure that you can remotely keep track of baby's every move.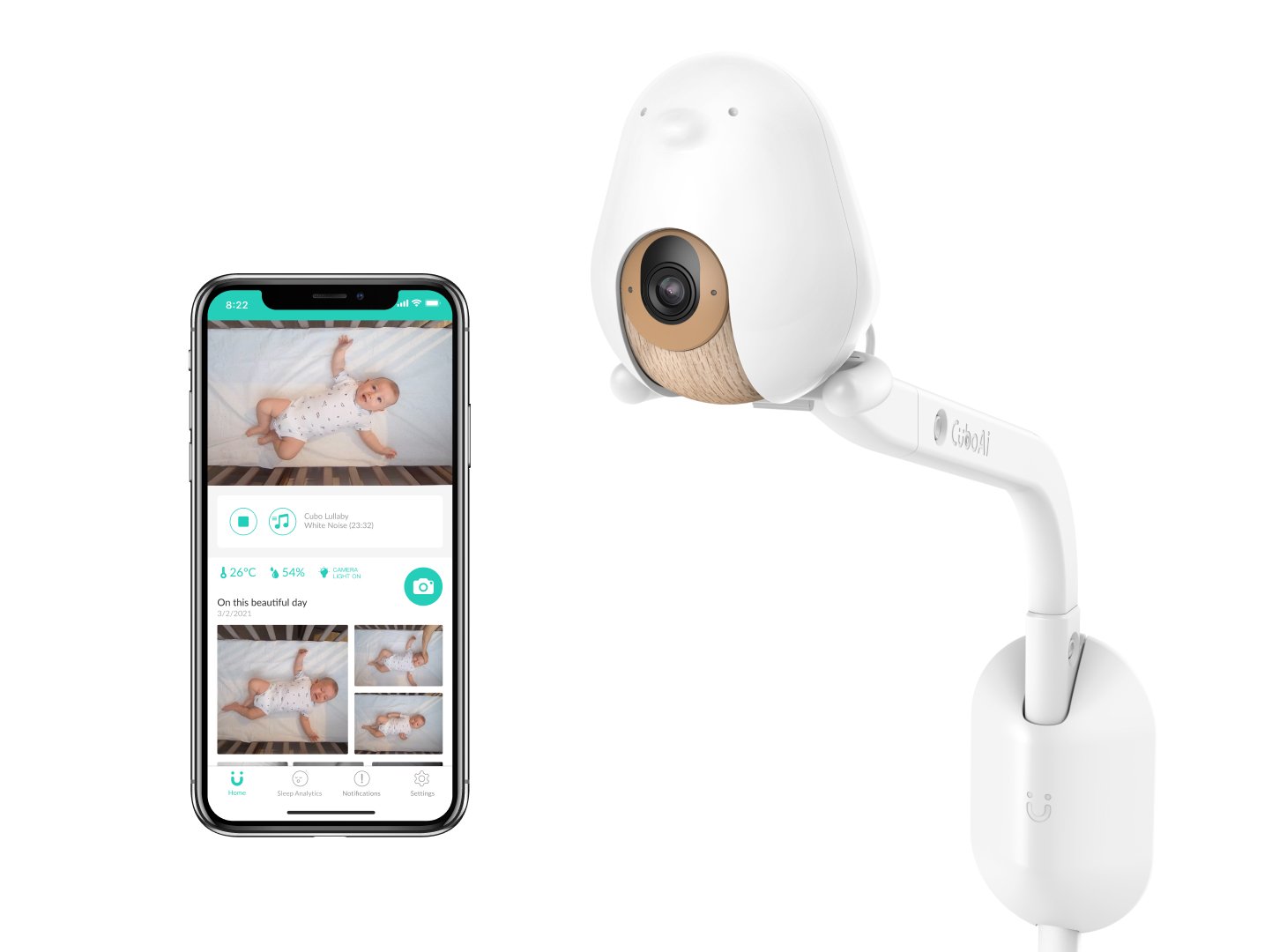 Cubo
Cubo Ai Plus Smart Baby Monitor
The best AI baby monitor to safeguard your baby's safety from 0-5 years+. AI detection for covered face, danger zone, cry detection, auto photo capture and lots more.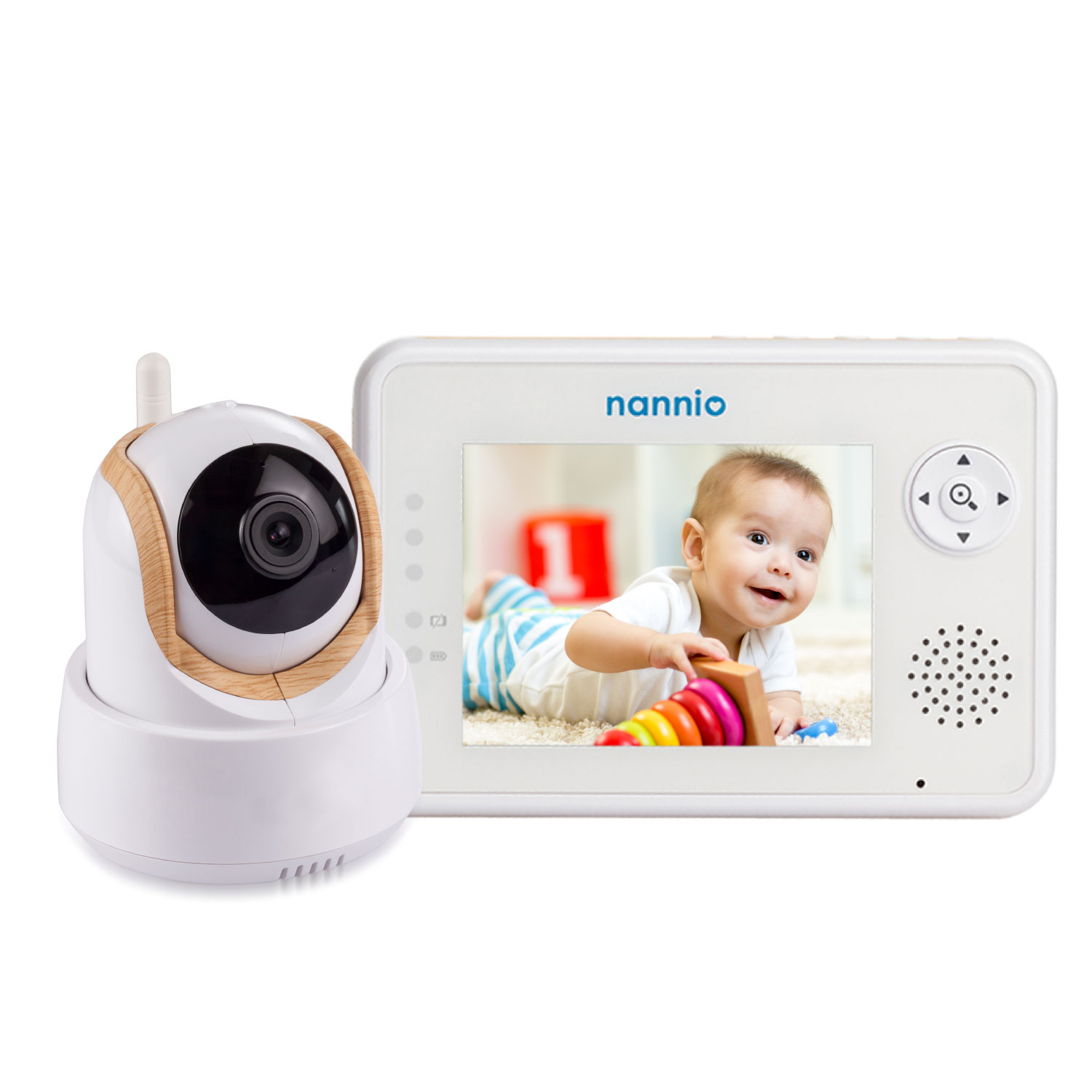 Nannio
Comfy Video Baby Monitor with Camera and Audio
Say goodbye to sleeping in separate bedrooms when you have the Nannio Comfy Video Baby Monitor. This monitor lets you see your baby's room from up to 1,000 feet away with it's long range Wi-Fi signal giving you peace of mind that they are safe and sound. With a 3.5" LCD screen, parents can watch their little one anytime they want in vivid detail- day or night!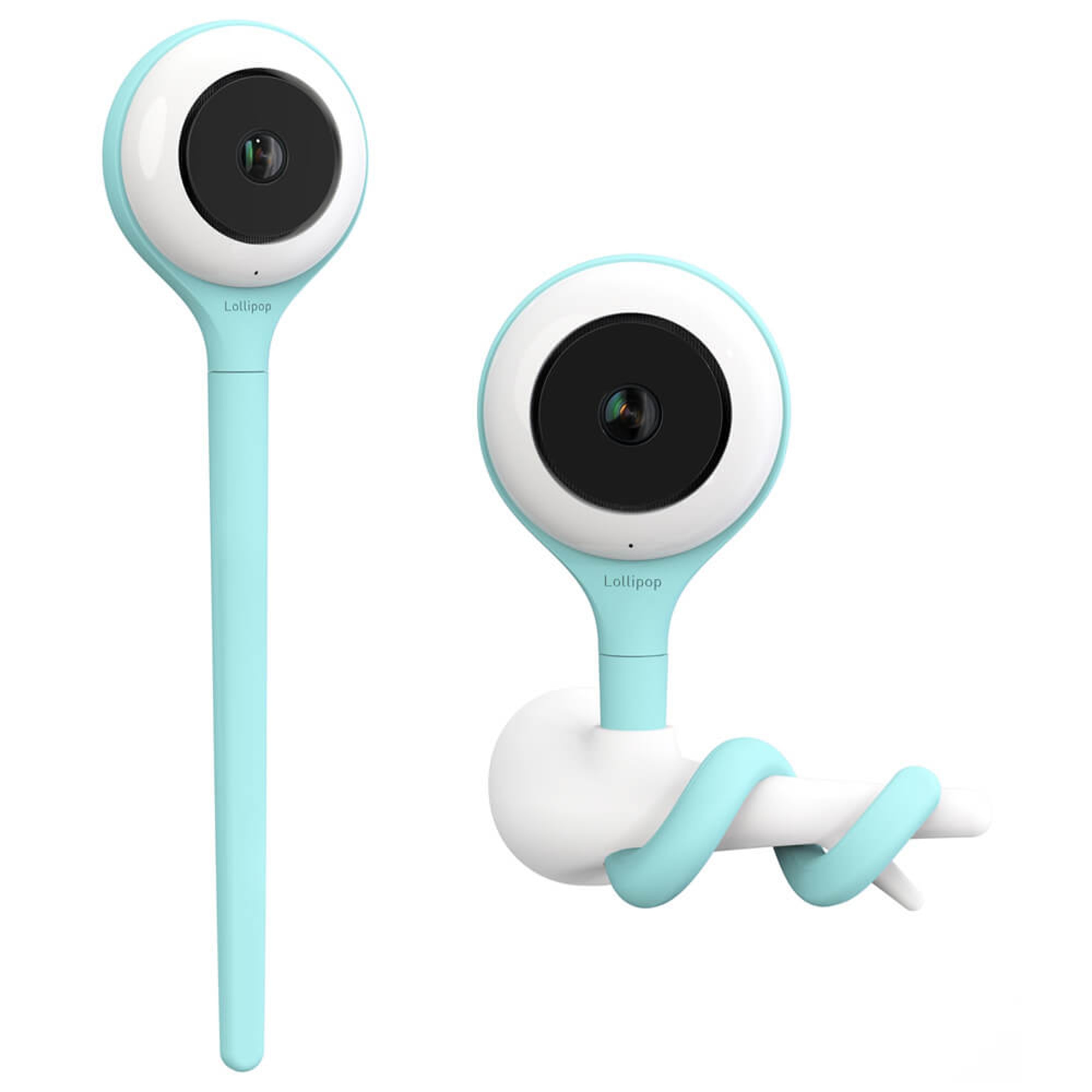 Lollipop
Smart Baby Monitor with True Crying Detection
You and your baby will love the Lollipop smart camera. With a non-invasive and gently contoured set of devices, you can both watch and be aware of all in your baby's room wherever you might be. The system is smart, easy to set up and use, and gives you a window to look in on baby whenever you may need. Setting up the Lollipop is a breeze. Secure it to weefiee's crib, attach it to the wall or stand it up on a flat surface.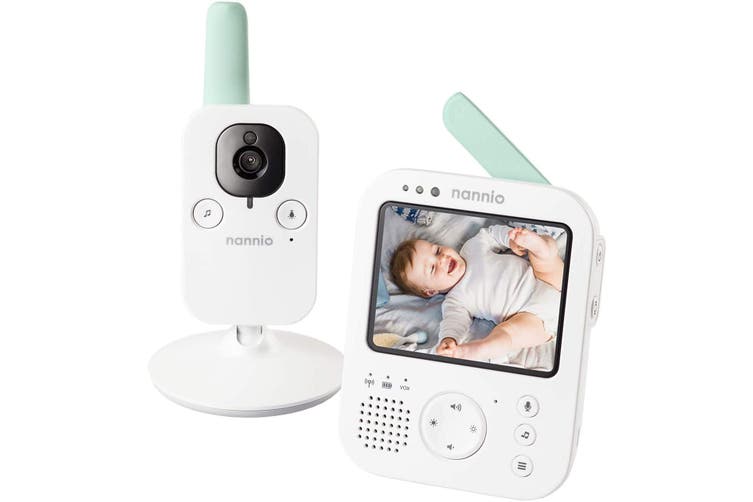 Nannio
Hero3 Video Baby Monitor with Night Light
The NANNIO Hero3 Video Baby Monitor is the smartest, most reliable way to monitor your baby in their room or maybe even outside when they are in the backyard. The video camera connects wirelessly up to 900ft away wit crisp and clear images for crystal clear clarity. With two-way talk you can hear everything that happens in another room which includes 5 lullabies with 3 volume levels for any kind of sound preference.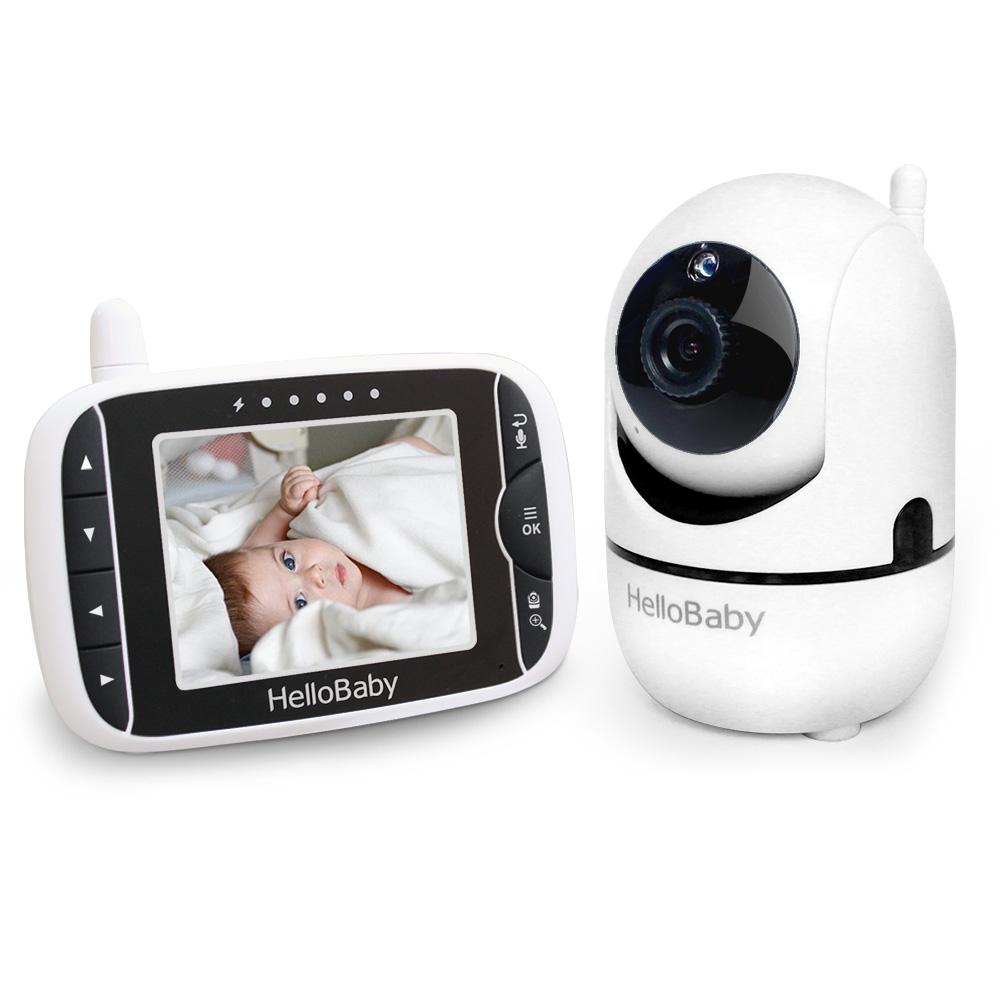 HelloBaby
Baby Monitor,Hello Baby Monitor with Camera and Audio
Home care for the most precious. Our range of baby monitors bring you over 270 degree pan-tilt and zoom camera, two-way talk to provide crystal clear audio, all without breaking a piece out of your budget! The user-friendly controls make it easy for you to navigate through the features like night vision and nursery temperature monitoring.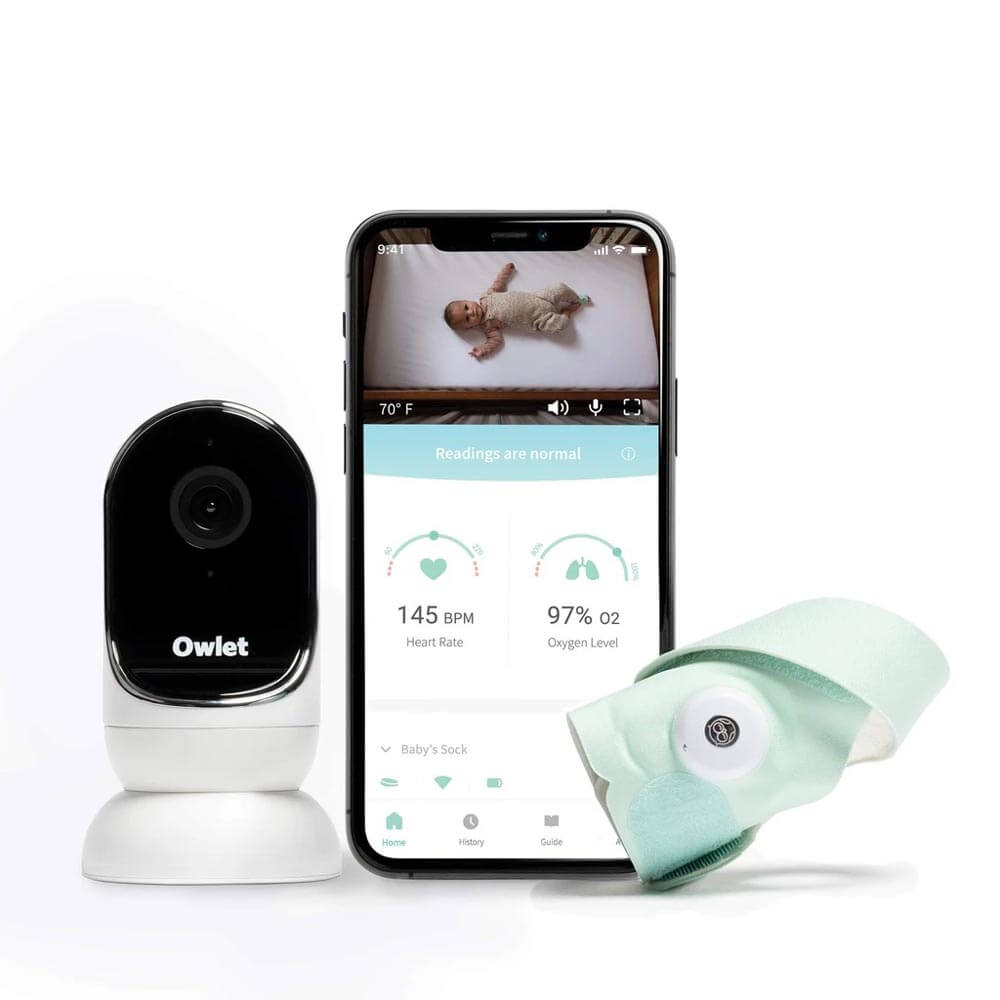 Owlet
Baby Monitor Duo + New Smart Sock 3
The Owlet Monitor Duo combines the award-winning Smart Sock with the Cam for the most complete picture of your baby's well-being. Track your child's heart rate, oxygen level, and sleep trends, while streaming live HD video to your phone. View your child's readings in real time, from anywhere, in our free App and receive notifications if readings leave preset zones, and sound and motion notifications to stay informed of your child's needs.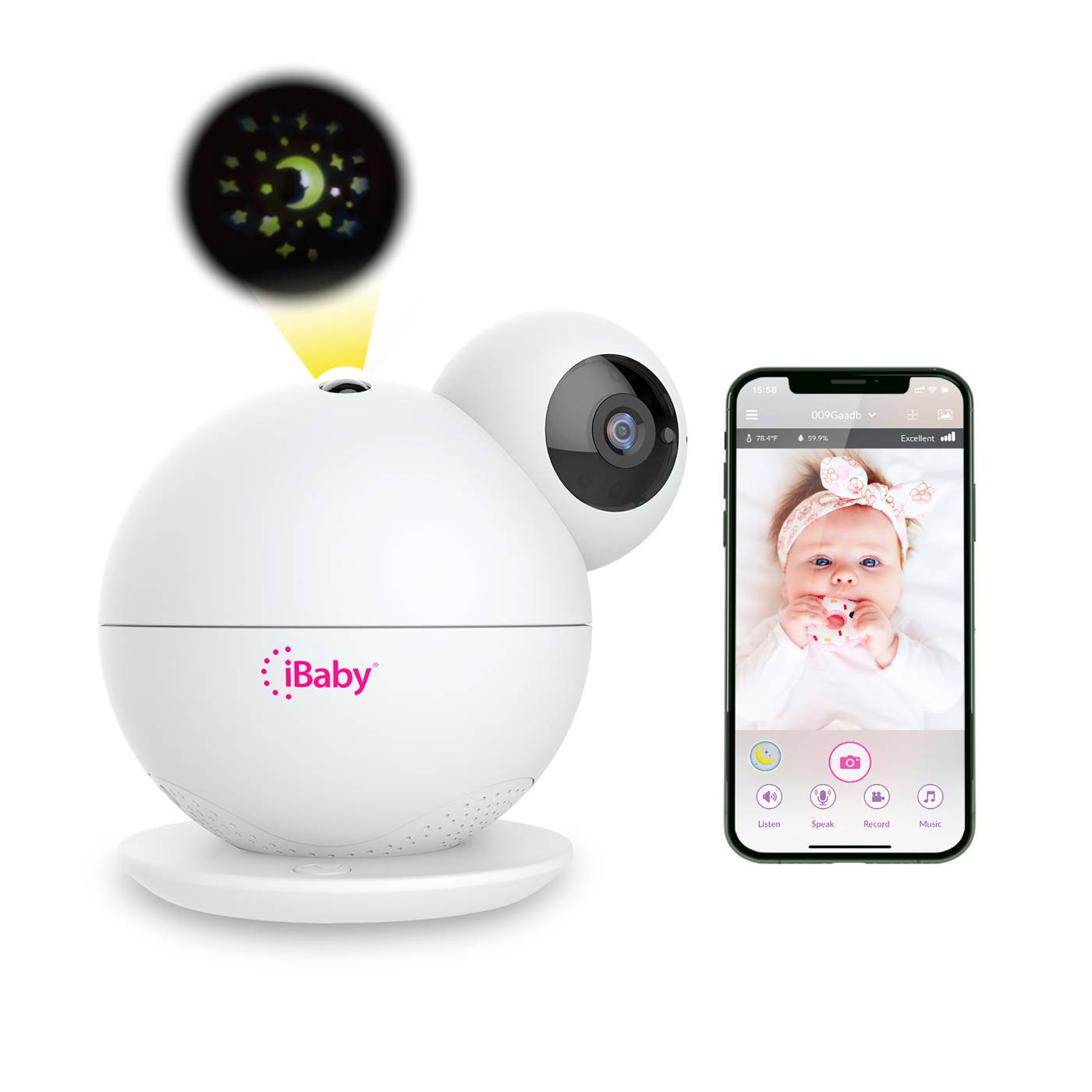 iBaby
Ibaby M8 Baby Monitor
Use iBaby Care M8, our smart baby monitor, using industry-leading baby technology and built-in starry night moon and star projectors to bring your child to sleep. M8 is meticulously built and full of smart functions. It turns into a parenting assistant, allowing you to sit back and relax and help you parenting easily and happily. M8 includes a wall bracket.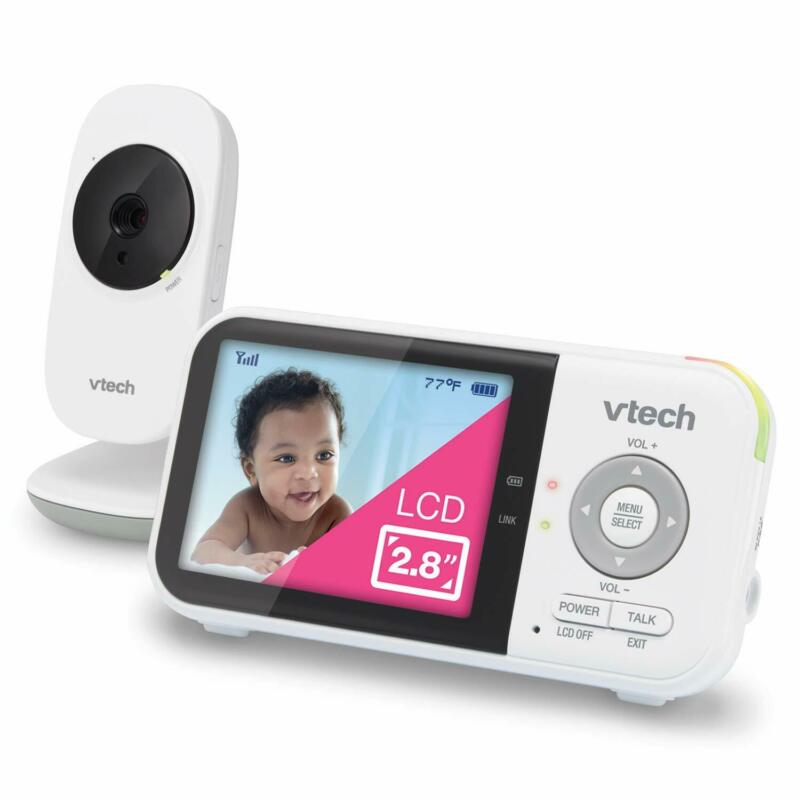 Vtech
VM819 Video Baby Monitor
Check in on your little one with a 2.8-inch LCD screen on the VTech VM819 Digital Video Baby Monitor. Soothe your baby using the lullabies and soft sounds that play right from the baby unit. Plus, you can make sure your infant is cozy by monitoring the nursery temperature that's displayed right on the LCD screen. Best of all, with the industry's best battery life, you can easily monitor your baby throughout the night with up to 19 hours of video streaming on one charge.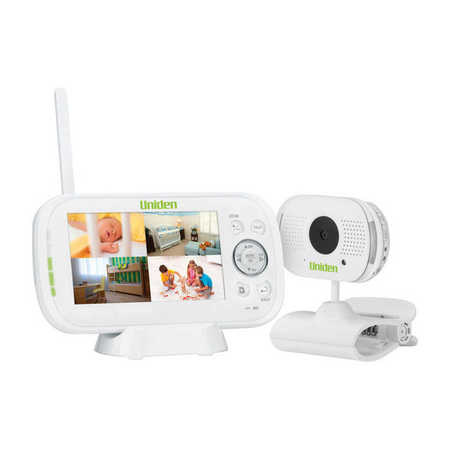 Uniden
BW3101 - 4.3" Digital Wireless Baby Video Monitor
From the range of award winning baby monitors, Uniden is pleased to introduce the latest in Wireless Video Monitoring Systems. This system has a large 4.3″ colour screen designed to monitor the safety of your sleeping baby or kids playing with an exceptionally user-friendly, high quality digital encrypted monitoring system. This Baby Watch even lets you view your child on a smart phone from anywhere in the world∧.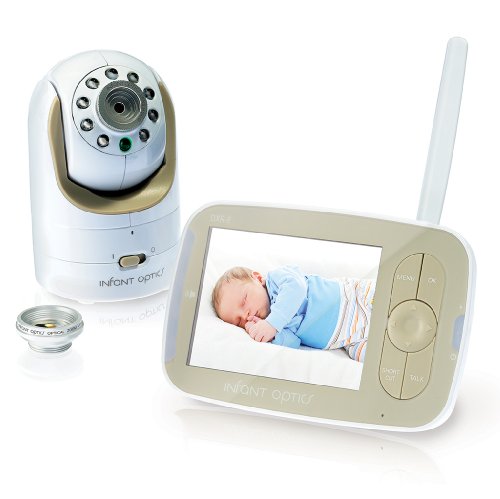 Infant Optics
Infant Optics DXR-8 Video Baby Monitor with Interchangeable Optical Lens
The Infant Optics DXR-8 Video Monitor is the first baby monitor with interchangeable lens technology. Three separate lens types normal, wide angle (sold separately) and zoom allow you to choose the most suitable focal length and viewing angle for the specific environment, just like a professional camera system.
Here is what you should consider when picking a baby monitor:
Clarity of Daytime and Night Vision
When wireless baby monitor systems with screens were first introduced onto the market, they used somewhat outdated display technology that made for a grainy, distorted and often unreliable picture. Newer baby monitors use a liquid crystal display similar to the ones used in your smartphone and other consumer electronics, so these HD video baby monitors tend to have very nice colour contrast and high resolution and are also substantially more reliable. All of the stand-alone baby monitors we list above have high-quality displays, and we do not recommend some of the relatively old fashioned ones that can still be found on the market. Of course, night vision doesn't use color - so the display will be either grayscale or show a slightly green hue. That's important to keep in mind before you try it out for the first time; not even military special operations have colour night vision, so don't expect anything amazing, even from the best baby monitor!
Quick Tips
For some, a baby monitor may seem like an unnecessary expense—especially if your home is small and your baby will always be put to sleep within close range, or if you worry that watching every whimper feels overprotective. Go with what feels right for you and your family.

Many monitors work on a 2.4 GHz frequency that's shared with other devices in your home—and your 'neighbours (cordless phones, for example). Monitors with DECT technology use a separate 1.9 GHz frequency that can mean less background interference.

Install and test your baby monitor before the baby comes home. Many monitors experience interference based on background noise, how your home is constructed, or the range of your home wireless network, so give your monitor a good test run before you need it (and before you toss any receipts or packaging).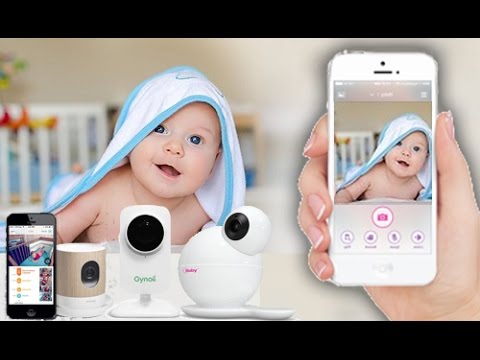 Traditional versus Wifi Baby Monitors
Starting around 2010, parents began to switch from using baby monitors with a yoked camera and screen to using wifi cameras that can stream over smartphones, tablets, and personal computers. At the time, there weren't very many wifi cameras aimed towards the baby gear market, so people were going with familiar wifi camera brands like Nest and Samsung. Over the next few years, companies slowly began introducing baby-themed wifi cameras onto the market. While even high-quality HD wifi cameras can be found for under $50 (like this one) nowadays, companies began to realize they could package a wifi camera as a baby monitor, change the colours and themes of the app, and charge 3-4 times the price. And they continue to use this strategy to this day! So which is better? Well, this comes down to one thing: do you want to be able to view the nursery while you're not at home? If you answer yes to this question, then you need to use a wifi monitor as opposed to a typical baby monitor. A wifi baby monitor (or any wifi camera) will connect to your internet (some are wired, some through wifi only) and stream live (well, slightly delated) video to an app on your phone. That will work in the house or out of the house, as long as you have a fast internet connection. So you can simply BYOP (bring your phone) and leverage 20th-century technology! That seems really appealing, and we highly recommend some of the newer ones (like the Cocoon Cam, Lollipop, and Nanit), but there are some things to keep in mind when figuring out the type of monitor to buy:
Start by deciding whether you want an audio-only monitor or one that lets you see as well as hear your baby. Some parents are reassured by hearing and seeing every whimper and movement. Others find such close surveillance to be nerve-racking. Having a monitor should make life easier, not create a constant source of worry. You might find that you don't really need a monitor at all, especially if your home is small.
Check out our range of safety baby monitors here.
Consider Digital Over Analog
Digital monitors encode their signals. As a result, you can be sure that the sounds and images transmitted are received only by you and not by neighbours who might have a similar model (or a cordless phone using the same frequency band).
Consider Other Wireless Devices
While digital monitors minimize the possibility of unwittingly broadcasting images and sounds to other devices, any wireless device (analog or digital) can interfere with other wireless devices, such as your baby monitor, cordless phone, wireless speakers, or home wireless router. To solve the problem, first, try changing the channel on your baby monitor or your router. If you still have interference and you can't return the monitor, try keeping other devices as far away from your baby monitor as possible.
Consider Your Home and Lifestyle
Think about the size of your home and your daily routine when deciding which brand/model to buy. If you'll be making calls during nap time, for example, look for monitors with lights that let you know when your baby is awake. Of course, you can accomplish the same thing by turning down the sound on a video monitor, but lights are more likely to catch your eye.
If you live in a large house, you might want a monitor with two receivers rather than one. In general, look for models with features that make it easy to move about, such as a compact receiver that clips to your belt or waistband. Try it on before buying, if possible.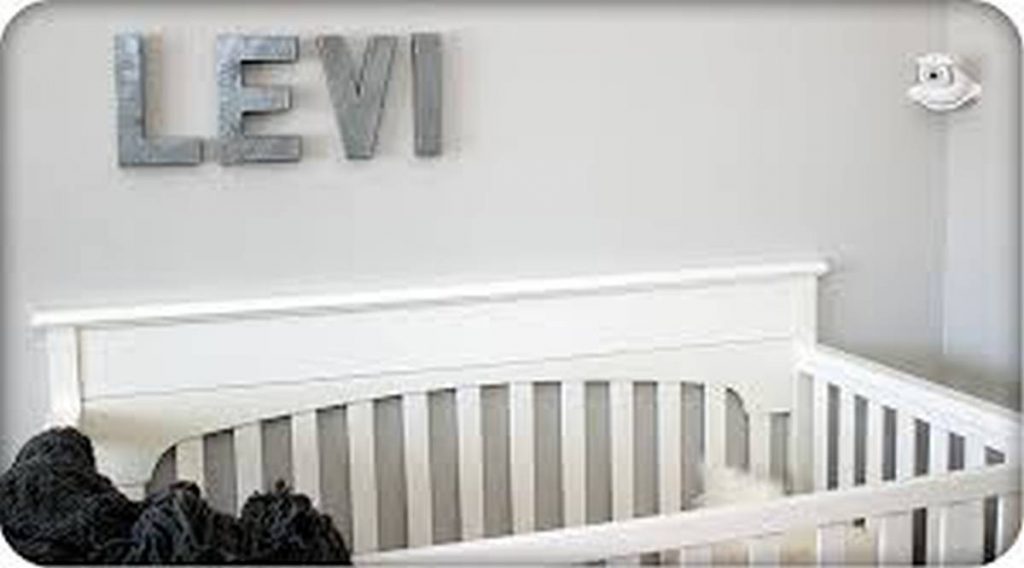 Check Out the Return Policy
Before buying or registering for a baby monitor (or any wireless product), be sure you can return or exchange it in case, you can't get rid of interference or other problems. If you receive a monitor as a baby-shower gift and know where it was purchased, try it before the retailer's return period ends. Return policies are often explained on store receipts, on signs near registers, or the merchant's website. But if the return clock has run out, don't feel defeated. Persistence and politeness will often get you an exception to the policy. Keep the receipt and the original packaging.
My Baby Nursery has the biggest range of nursery baby monitors for you to choose from.
Monitors Can't Do Everything
Baby monitors shouldn't be used as a substitute for adult supervision. They should be considered as an extra set of ears—and, in some cases, eyes—that help parents and caregivers keep tabs on sleeping babies. Using one can alert you to a situation before it becomes serious, for example, if your baby is coughing, crying, or making some other sign of distress. Experts warn that you can't rely on a monitor to prevent Sudden Infant Death Syndrome (SIDS).
You might see monitors on the market with claims that they can track a baby's breathing or movements, but unless the unit is registered with the FDA, it's not a medical device. Consumer Reports hasn't tested this type of monitor. Talk with your pediatrician if you think your child has a condition that warrants medical monitoring. He or she can give you advice on the best devices.