My Baby Nursery is committed to researching the top products for you to buy. Some external links are affiliate links, and we may earn a commission on items you buy (at no extra cost to you).
Many parents feel that a baby video monitor is an expensive and ultimately unnecessary luxury, and they're right. You don't need a video monitor. That said, there are many excellent and even surprising reasons why I might want one. For those who can swallow the added expense, the unexpected benefits of one-click baby-surveillance may outweigh the cost.
Most new parents couldn't imagine life without a monitor. A baby monitor lets you listen to, or see, your baby when he's in a different room. It can give you peace of mind to be able to hear every gurgle, splutter or cry.
Some sensory monitors can detect your baby's movements and breathe. An alarm will sound if no movement is detected within a short period of time.
Baby monitors tend to vary from model to model, but all have a minimum of two units. One unit is placed where your baby sleeps. This picks up and transmits the sounds he makes to the unit near you.
We're all familiar with the traditional baby monitors, the ones that are essentially a walkie-talkie for yourself and your baby. These typically transmitted static audio and had terrible range. Now, there are WiFi baby monitors that record video, have built-in night lights, play lullabies and more. But how safe are these gadgets and are they worth it?
Check out My Baby Nursery for all your baby product needs.
Convenient Reassurance
The obvious benefit of a video monitor is the ability to see your baby. One-click provides anxious mothers with a peace of mind that normally only comes with actually laying eyes on their sweet little dreamer. For many, that peace of mind alone is a luxury worth paying for.
Of course, you can always check in on your baby in person, but a video monitor will save you a lot of legwork, especially in those early months where every unfamiliar sound from baby's crib feels like cause for concern. A quick check of the monitor offers all the reassurance of a sneak peek without the risk of starting your little one, and all from the comfort of your well-deserved bed.
Video monitors also promote sleep safety by allowing for more frequent check-ins, especially during daytime naps when parents may hesitate to step inside the nursery for fear of waking baby sooner than expected.
By simply checking the monitor periodically, parents can ensure their child is sleeping comfortably and identify any potential safety hazards, such as loose swaddling or trapped limbs—problems that they may not have noticed if baby continued to sleep quietly.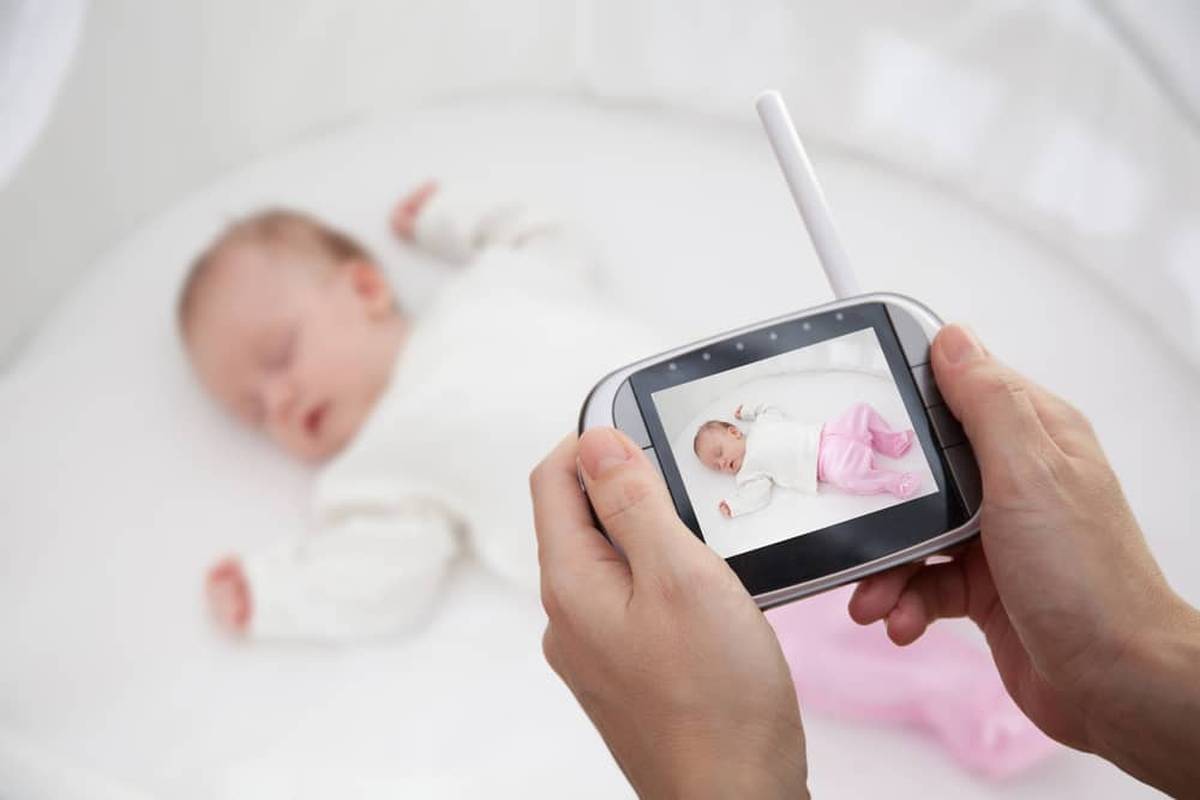 Sleep Training
Toddlers are born manipulators. This term may have a somewhat negative connotation, but like it or not, its meaning applies. They want your attention, and they know how to get it—cue the pouty face and the big, fat crocodile tears. More often than not, your little one is just fine. They want to be with you. Of course, it's very difficult to assure yourself of this when your baby sounds like a wailing siren. What if something is wrong?
This is the moment you'll wish you had a video monitor.
No matter what method you choose, sleep training is a difficult process. While the cry-it-out method may not be for everyone, it can be a very effective, if somewhat painful, way to teach your child to go to bed. A video monitor can be tremendously helpful, allowing parents to make confident judgments as to whether or not their child is actually in need of their attention while ensuring their safety at all times.
Monitoring Older Children
While introducing your child to their first big-kid bed can be fun, keeping them in it may prove anything but. While some children adapt well, others will take the opportunity to quietly catch up on some quality playtime in their room or even swing by yours to say hello. A video monitor can be a big help during this transition period, especially if your little one has suddenly discovered they have far more interesting things to do than sleep.
Have an escape artist on your hands? Typically, children have all the fun of sneaking out of bed undetected and creeping down the hall before getting caught and accompanied back to bed—a great game by any three-year-old's standards. But with the help of a video monitor, they're yours the second they step out of bed, decreasing the fun factor considerably. Chances are, they'll give up the game sooner rather than later.
Check out our range of safety baby monitors here.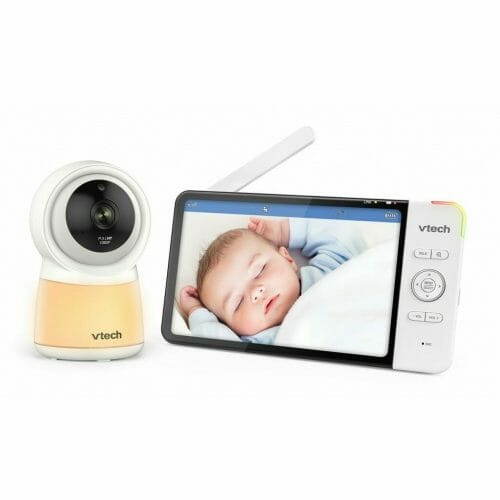 Vtech
RM7754HD Smart Wi-Fi 1080p HD Video Monitor with Remote Access
The Vtech RM7754HD Video Monitor includes a 7" Colour Parent Unit with a HD video baby camera. Watch your child in real time on the parent unit, or on the MyVTech Baby app either way you can be rest assured that your babies sleep can be monitored from anywhere!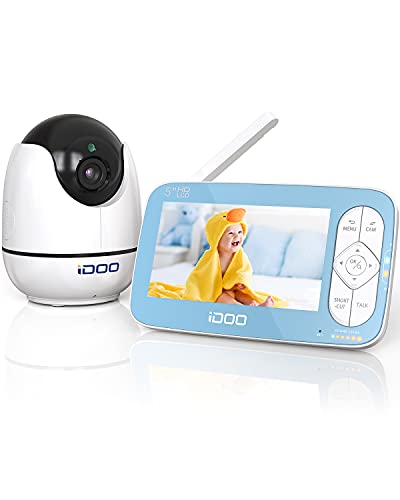 iDOO
Baby Monitor with Camera and Audio
Clear real-time view and large display: Large 5-inch 720p video baby monitor display (for parent) provides a detailed view of your newborn in 10x sharper clarity. It also supports remote camera panning (355°), tilting (90°) and zooming (2x magnification) to ensure that you can remotely keep track of baby's every move.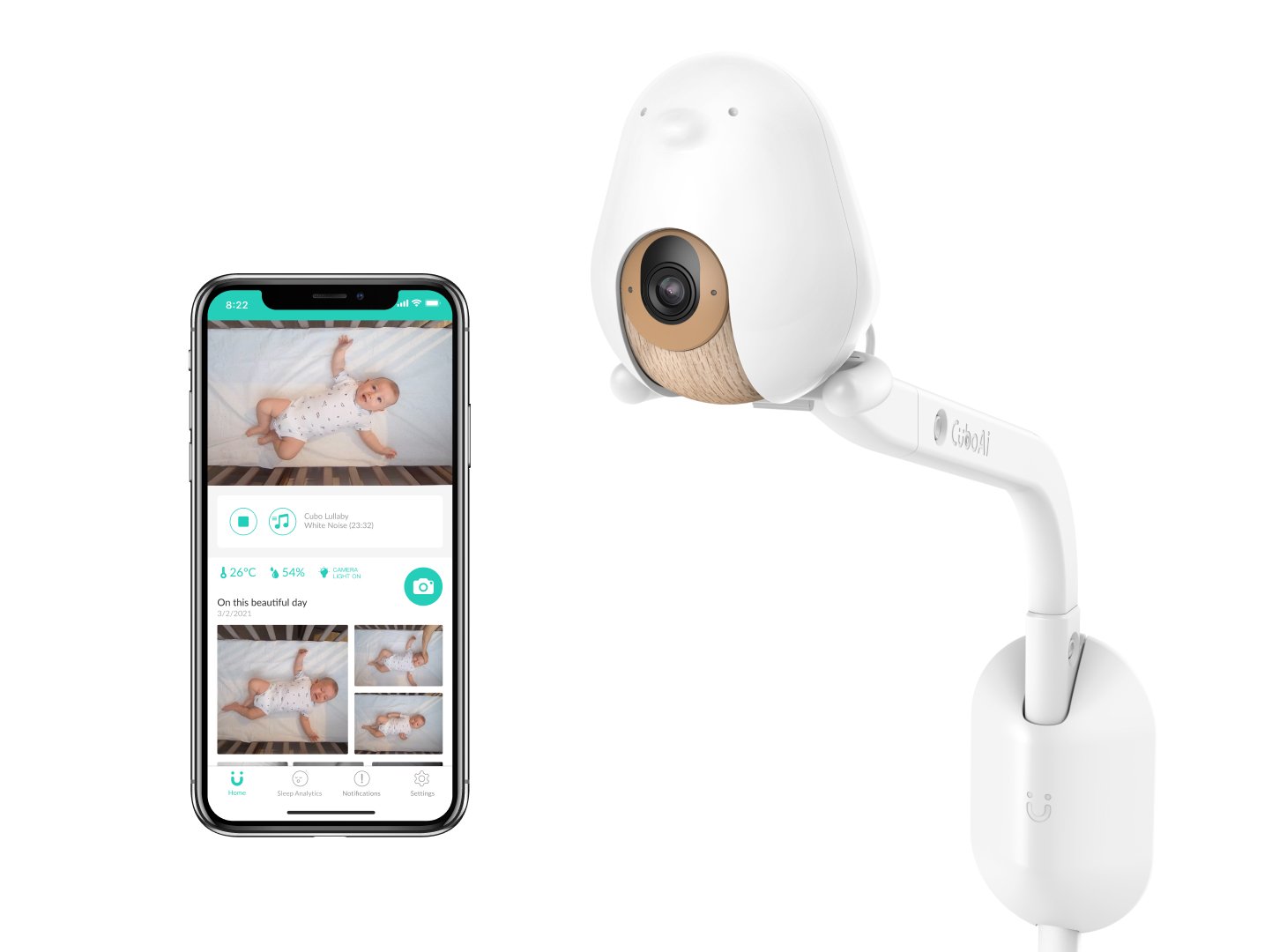 Cubo
Cubo Ai Plus Smart Baby Monitor
The best AI baby monitor to safeguard your baby's safety from 0-5 years+. AI detection for covered face, danger zone, cry detection, auto photo capture and lots more.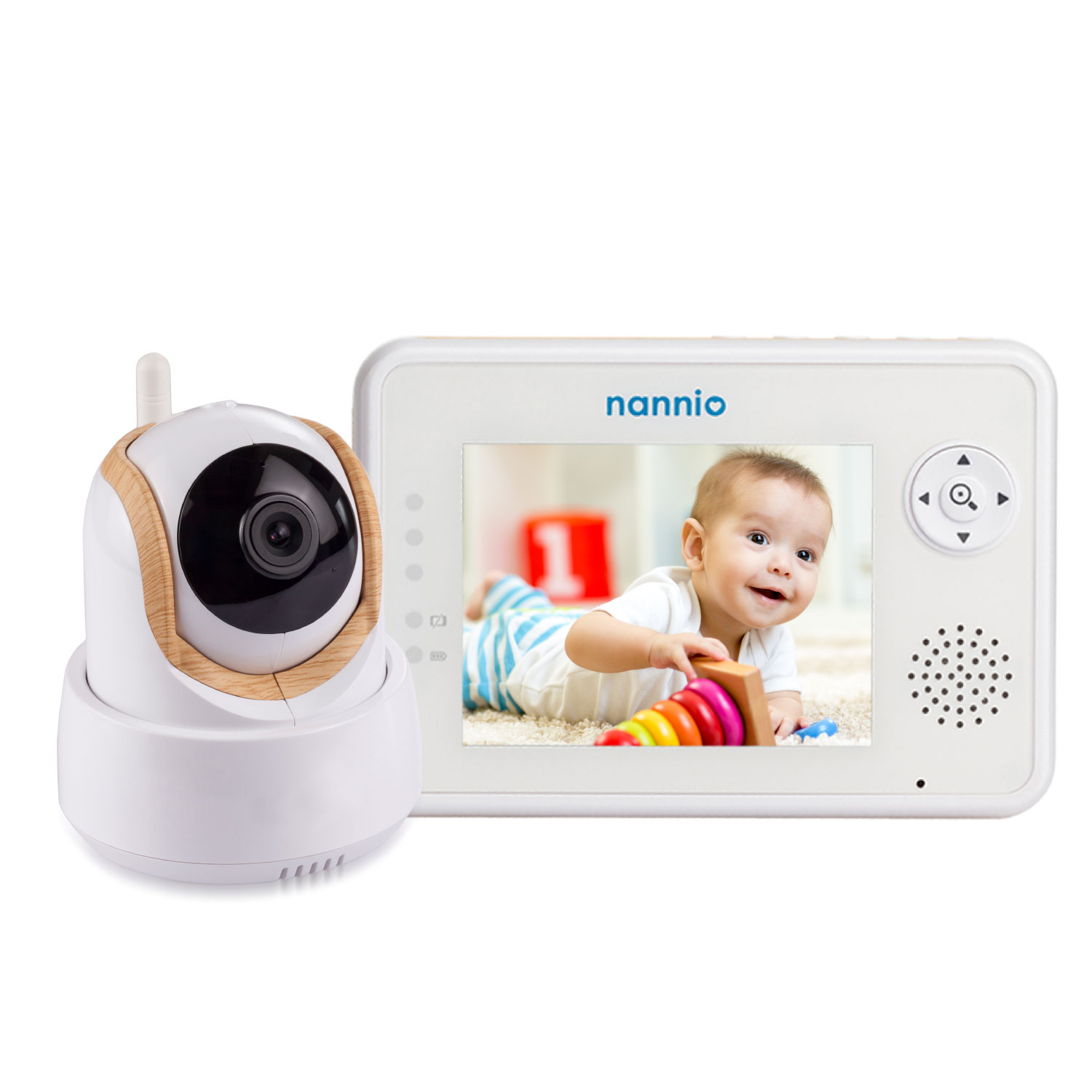 Nannio
Comfy Video Baby Monitor with Camera and Audio
Say goodbye to sleeping in separate bedrooms when you have the Nannio Comfy Video Baby Monitor. This monitor lets you see your baby's room from up to 1,000 feet away with it's long range Wi-Fi signal giving you peace of mind that they are safe and sound. With a 3.5" LCD screen, parents can watch their little one anytime they want in vivid detail- day or night!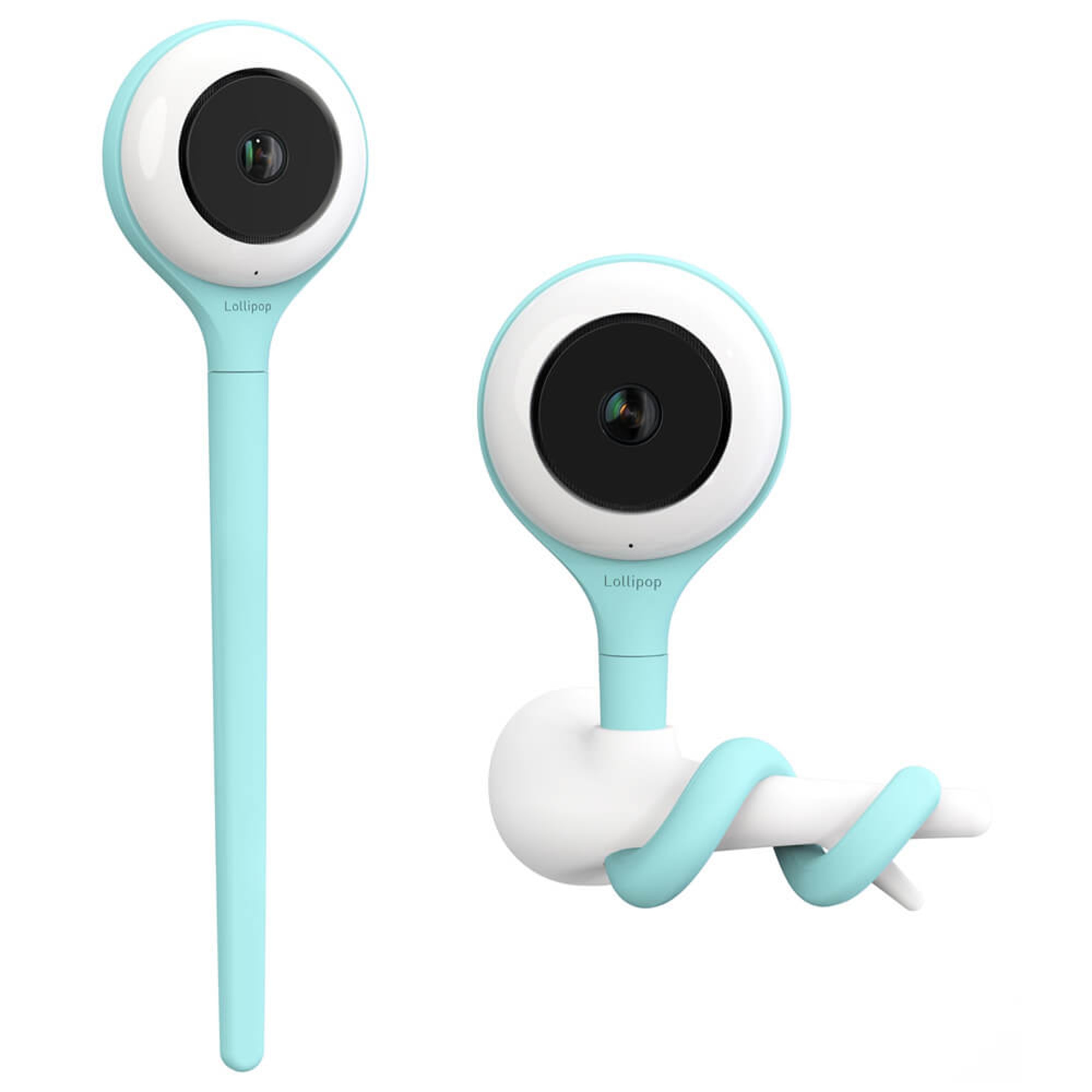 Lollipop
Smart Baby Monitor with True Crying Detection
You and your baby will love the Lollipop smart camera. With a non-invasive and gently contoured set of devices, you can both watch and be aware of all in your baby's room wherever you might be. The system is smart, easy to set up and use, and gives you a window to look in on baby whenever you may need. Setting up the Lollipop is a breeze. Secure it to weefiee's crib, attach it to the wall or stand it up on a flat surface.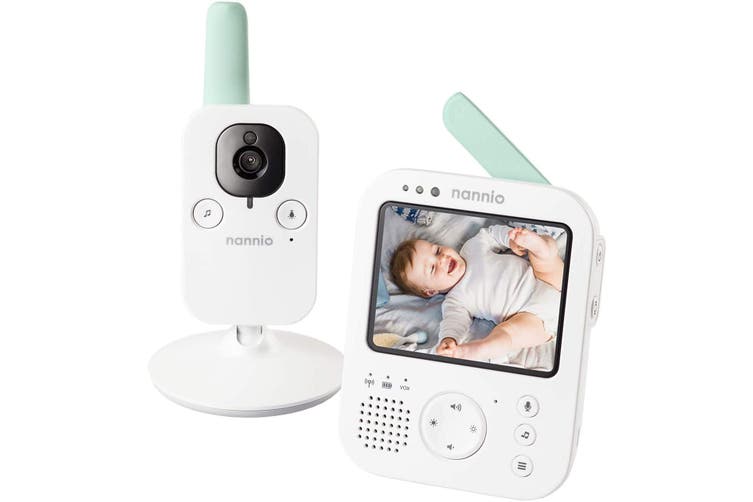 Nannio
Hero3 Video Baby Monitor with Night Light
The NANNIO Hero3 Video Baby Monitor is the smartest, most reliable way to monitor your baby in their room or maybe even outside when they are in the backyard. The video camera connects wirelessly up to 900ft away wit crisp and clear images for crystal clear clarity. With two-way talk you can hear everything that happens in another room which includes 5 lullabies with 3 volume levels for any kind of sound preference.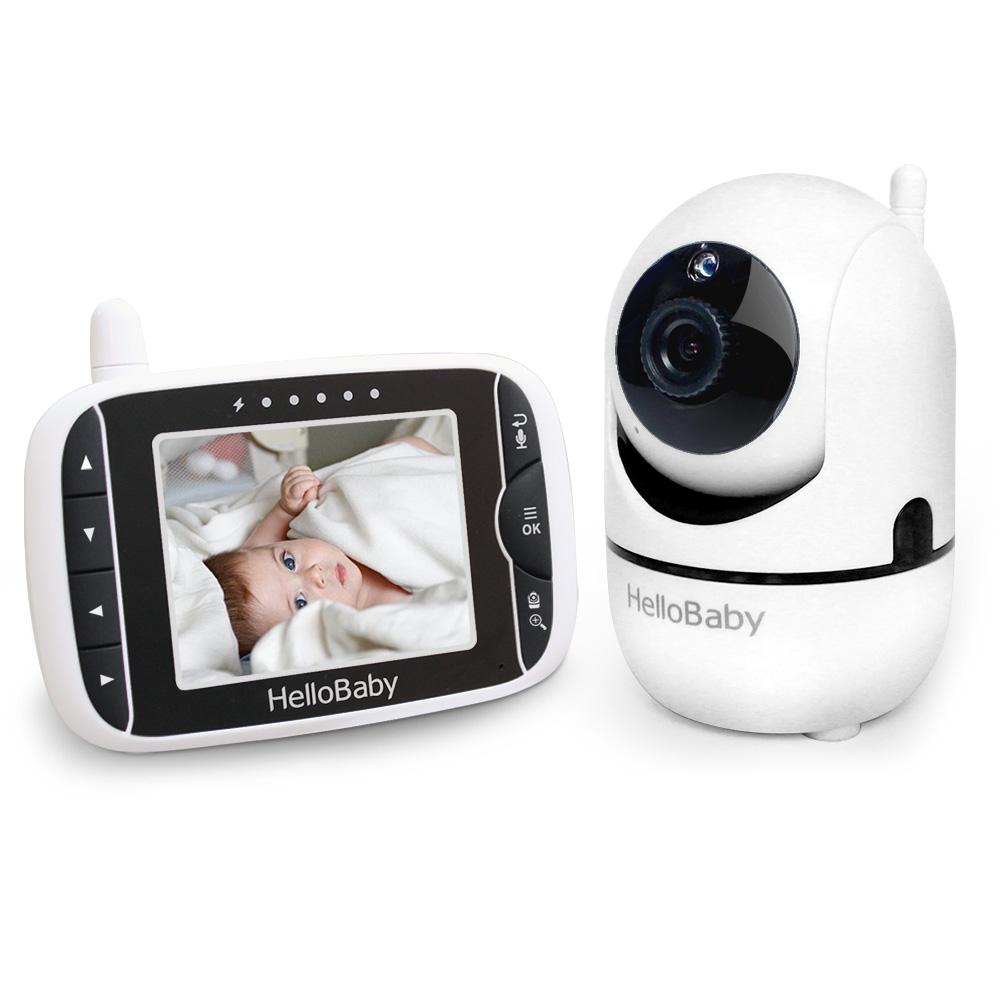 HelloBaby
Baby Monitor,Hello Baby Monitor with Camera and Audio
Home care for the most precious. Our range of baby monitors bring you over 270 degree pan-tilt and zoom camera, two-way talk to provide crystal clear audio, all without breaking a piece out of your budget! The user-friendly controls make it easy for you to navigate through the features like night vision and nursery temperature monitoring.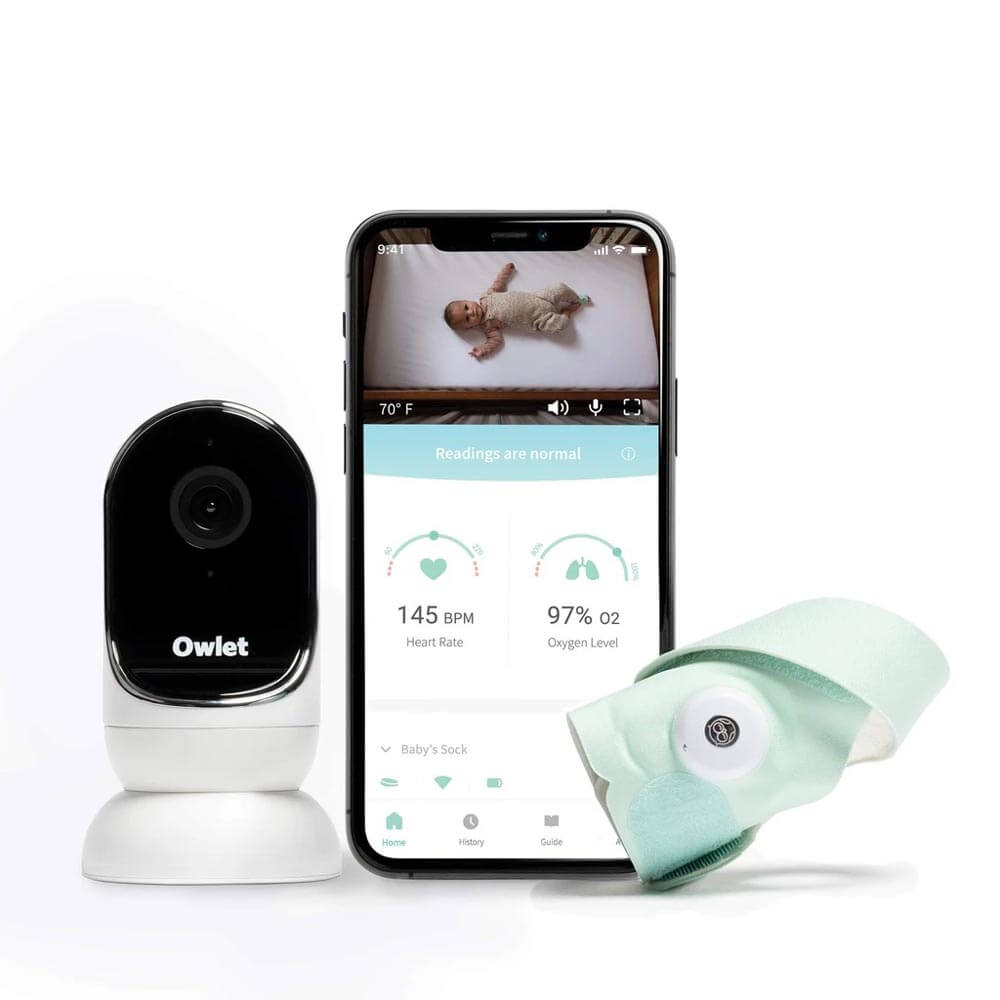 Owlet
Baby Monitor Duo + New Smart Sock 3
The Owlet Monitor Duo combines the award-winning Smart Sock with the Cam for the most complete picture of your baby's well-being. Track your child's heart rate, oxygen level, and sleep trends, while streaming live HD video to your phone. View your child's readings in real time, from anywhere, in our free App and receive notifications if readings leave preset zones, and sound and motion notifications to stay informed of your child's needs.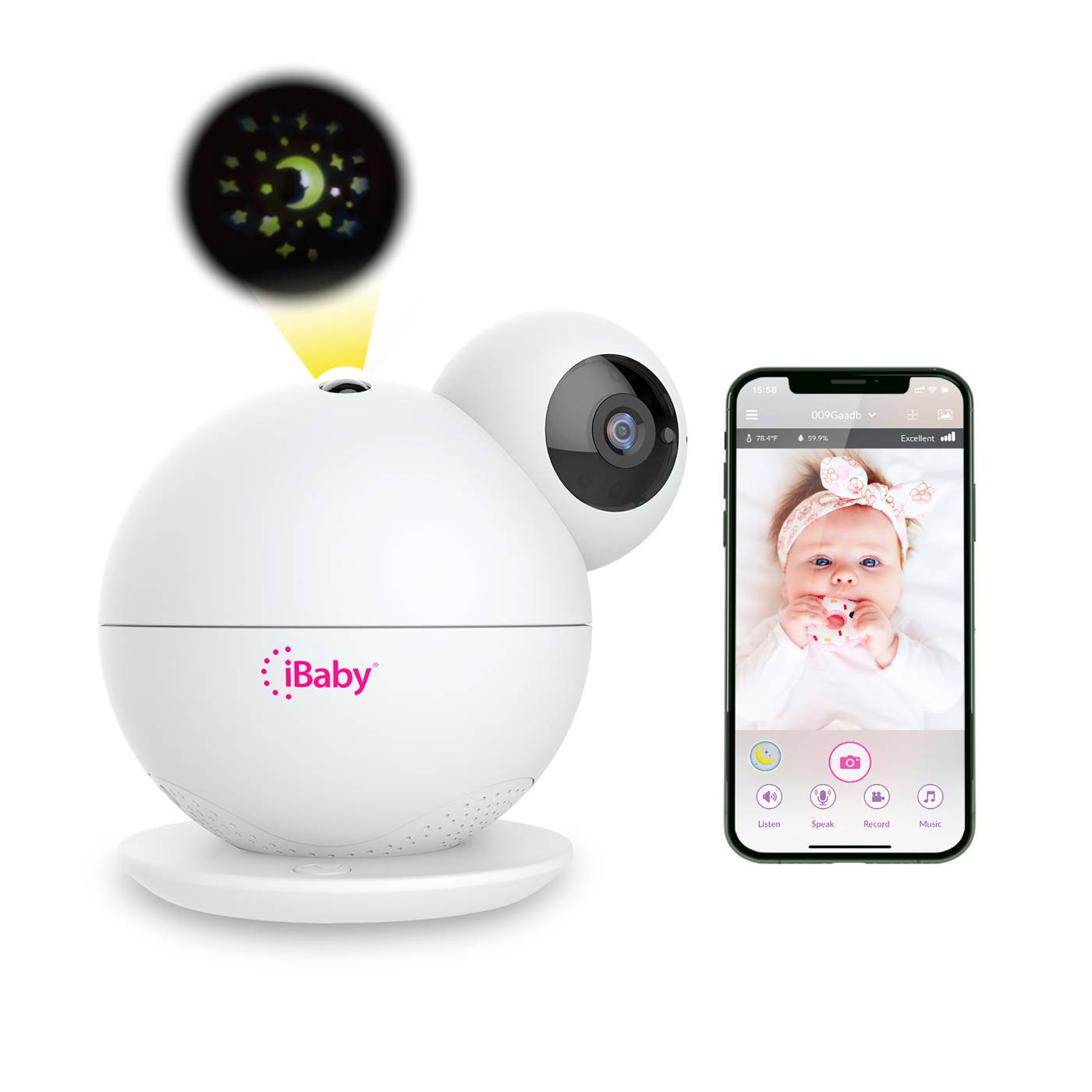 iBaby
Ibaby M8 Baby Monitor
Use iBaby Care M8, our smart baby monitor, using industry-leading baby technology and built-in starry night moon and star projectors to bring your child to sleep. M8 is meticulously built and full of smart functions. It turns into a parenting assistant, allowing you to sit back and relax and help you parenting easily and happily. M8 includes a wall bracket.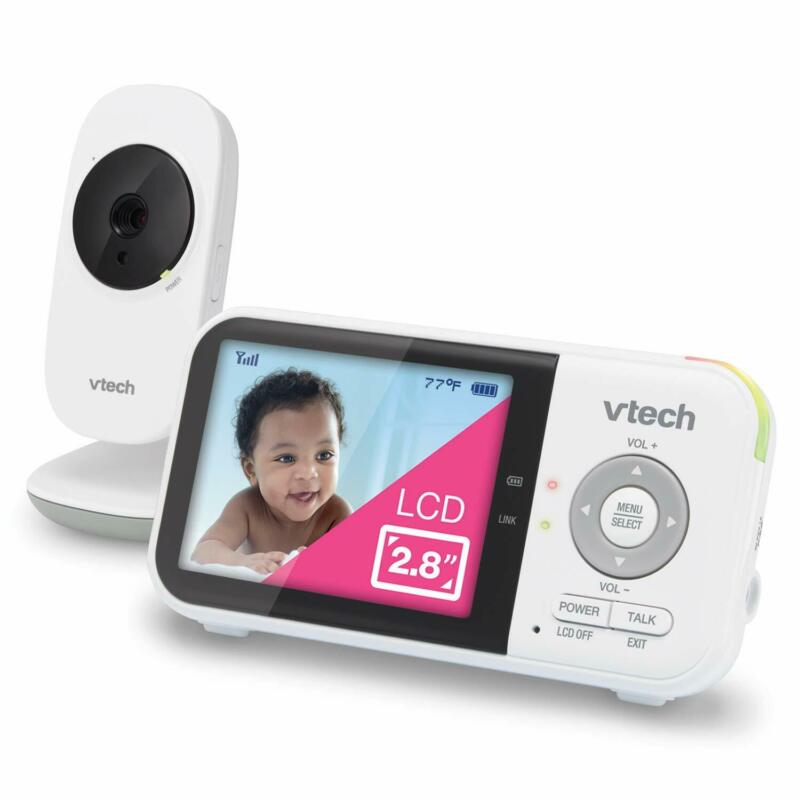 Vtech
VM819 Video Baby Monitor
Check in on your little one with a 2.8-inch LCD screen on the VTech VM819 Digital Video Baby Monitor. Soothe your baby using the lullabies and soft sounds that play right from the baby unit. Plus, you can make sure your infant is cozy by monitoring the nursery temperature that's displayed right on the LCD screen. Best of all, with the industry's best battery life, you can easily monitor your baby throughout the night with up to 19 hours of video streaming on one charge.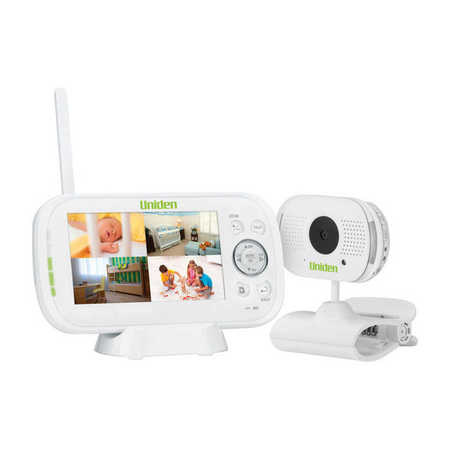 Uniden
BW3101 - 4.3" Digital Wireless Baby Video Monitor
From the range of award winning baby monitors, Uniden is pleased to introduce the latest in Wireless Video Monitoring Systems. This system has a large 4.3″ colour screen designed to monitor the safety of your sleeping baby or kids playing with an exceptionally user-friendly, high quality digital encrypted monitoring system. This Baby Watch even lets you view your child on a smart phone from anywhere in the world∧.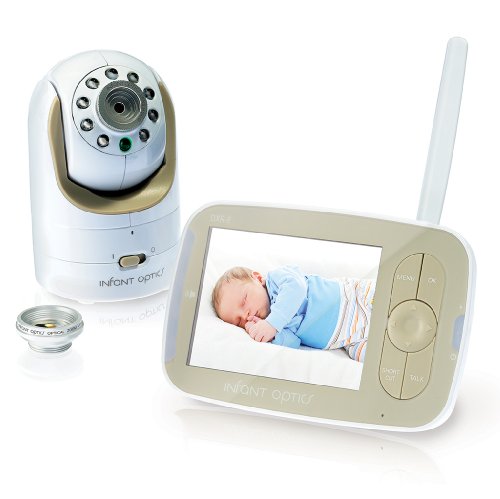 Infant Optics
Infant Optics DXR-8 Video Baby Monitor with Interchangeable Optical Lens
The Infant Optics DXR-8 Video Monitor is the first baby monitor with interchangeable lens technology. Three separate lens types normal, wide angle (sold separately) and zoom allow you to choose the most suitable focal length and viewing angle for the specific environment, just like a professional camera system.
Let's dive in… do you need a baby monitor?
Where will the baby sleep from Day One?
If your baby sleeps in the same room as you for a few months, you probably don't need a monitor for a while, if ever. If their crib is beside you, then you can be assured you'll hear their every move and whimper.
Even if they are in a room directly beside your room, you may hear them both out loud and in the monitor since the distance is small.
If you have a two-story home and plan on allowing the baby to nap upstairs while you putter downstairs, that's another consideration. We didn't use a monitor with any of my babies until they were older and sleeping in their rooms at night.
How deep do you sleep?
I once heard it said that after you have kids, you'll forever sleep with one ear open.
Ain't that the truth!
Now, if you are a deep sleeper, a baby monitor will likely be just what you need to ensure you hear all your baby's noises and to give you reassurance. If you are a light sleeper and the baby is very near you, it may not seem necessary. I am a light sleeper and even without a monitor, but with the baby in the same room, I wake up for every little gurgle.
If your husband takes turns getting up with the baby and he's a deep sleeper, a monitor might be just the ticket. Just put it on his side of the bed. 🙂
After all, he's not doing you any favours by taking care of the kids.
What else will you use the baby monitor for?
If you think you can live without a baby monitor (which you most definitely can) but wonder if it would have other uses later, then you are right.
The baby monitor is useful for activities such as independent playtime, and even to check and see how long it takes my toddler and preschooler to fall asleep.
Monitors are a godsend during nap time if you want to take the other kids outside or if you're going to a part of the house that is fairly isolated. It helps you get things done during those brief free periods without worry you'll miss your baby's cry.
So if I want one… should I get a basic monitor or a smart one?
I've used the cheapest, a medium, and a fairly expensive version, and all have been satisfactory for me at different periods.
In a smaller house where the bedrooms are closest together, the basic bottom of the line monitor will do the trick. Honestly, if you're in a small house, you probably don't even need a monitor except for peace of mind.
We didn't use baby monitors for the longest time until we moved into a two-story home where the master bedroom was on the bottom floor. Baby monitors were a complete necessity then.
When we used a smart monitor, I could talk to my toddler when he woke up. I'd tell him I'd be right there, or that it wasn't time to get out of bed yet, etc. It was like an intercom system!
Check out our post on Where should you place a baby monitor?
What features should I look out for?
When you're out shopping for a baby monitor, you may want to consider these features:
Moving lights sound display: Some monitors show your baby's sounds via a lights display, so you can still check on your baby, even if the volume is turned down or off.

Dual channels: A choice of channels reduces the interference your monitor picks up, and improves reception.

Talk-back facility: This lets you talk to your baby by speaking into the parents' unit.

Temperature sensor: This tells you the temperature of your baby's room, and is a useful feature if you are particularly worried about your baby overheating.

Sensor pad: Some monitors have a sensor pad that goes under the mattress and sounds an alarm if your baby stops moving or breathing.

Optional mains or battery operation: This allows you to either plug the monitor into the mains or use the battery, which is particularly useful if you are travelling abroad.

A night-light on the baby unit: Night-lights will provide a comforting glow to your baby's bedroom.

Low power and/or out-of-range warning: This lets you know whether the monitors are within a suitable distance of each other so the reception can be picked up.
Can a sensor monitor prevent cot death?
Sensor monitors are marketed as a tool to protect against sudden infant death syndrome (SIDS), also known as cot death. These monitors often consist of a pressure pad or a sensor monitor strapped to your baby's chest. The pad or sensor checks your baby's breathing, and the monitor will sound an alarm if no movement is detected.
Many parents use these monitors for peace of mind, but there is no evidence that using a sensor monitor will prevent SIDS. Some parents have also found that using these sensors made them overly anxious about their baby.
However, there is no harm in buying a sensor monitor if you want one. If it will ease your mind and give you greater confidence, then buying a sensor monitor could be the right option for you.
How do I know which baby monitor to buy?
There is no right or wrong choice when it comes to baby monitors. It's entirely up to you.
You may be happy with a very simple monitor that lets you hear your baby cry when he wakes. But if you want something more sophisticated, you may prefer a monitor with a video or sensor pad.
How Safe are WiFi Baby Monitors?
The safety and security of WiFi baby monitors are often questioned because of the ability to hack broadband connections and cloud storage systems. Thankfully, most of these high-tech baby monitors have their own highly reinforced security measures in place. In addition, most broadband suppliers provide high-security, password-protected WiFi which should safeguard your baby monitor and recorded data against hackers and other unauthorised users.
There are also ways to ensure your baby monitor is as protected as possible.
Make sure you buy a secure device. Before you buy a WiFi baby monitor, thoroughly research it and the manufacturing company. Read reviews and see if the monitor or any of its supporting applications have had any known security vulnerabilities.

Always use a strong password and frequently change it. This one's a pretty obvious security precaution, but it's easily overlooked. Choose a password that's difficult to guess, such as a combination of letters, numbers and characters. Don't choose something that might be easy to guess, such as the default camera name or a repetitive string of numbers.

Make sure you only give the password to people you trust.

Don't use the same password for other accounts. If you have the same passwords, if one device is hacked, the others could be compromised.

Remember to update your software. It's much easier for hackers to access your devices if you haven't updated your software. So, make sure you always remember to install those security patches. Please register your product and applications so the manufacturer will notify you when they release any new updates.

Turn your baby monitor off when you're not using it. Leaving your devices on makes them much more vulnerable to hacking.
So, are WiFi Baby Monitors Worth it?
Baby monitors are extremely handy for parents, especially if you're a newbie. But how are WiFi baby monitors different from the usual audio or video ones, and are they worth it?
While audio monitors are useful, it's even better if you could hear your baby crying and also be able to see what's wrong. Video monitors allow you to see your baby so you can check whether they're sleeping, crying, acting restless and more. They effectively help you become a more omnipresent parent.
A WiFi baby monitor takes it one step further by allowing you to keep an eye on your little one from your smartphone. Many of these monitors even have built-in mics which allow you to talk back to your children.
Peace of mind is where you should start your considerations
First-time parents often want every safety feature available. In contrast, parents who have been through the baby phase multiple times may find that features they once thought they would need or won't turn out to not be necessary or even useful. Neither one is right or wrong. The features that will make you feel at ease are the features that you shouldn't exclude!
Are Video Monitors Worth It?
While audio-only baby monitors were the standard for many years, full video monitors have now replaced them. We've used audio-only monitors in the past and, frankly, I wouldn't recommend an audio-only monitor, unless that's the only kind that you can afford.
When you are a tired parent running on very little sleep, a video monitor can save you an unneeded trip into the nursery. Babies sometimes stir and make noise while they sleep. An audio-only monitor will probably prompt you to check on your baby every time you hear something that seems unusual to you. A video monitor, on the other hand, gives you the option to take a glance at the screen instead. As a parent, you need all the sleep you can get. I'd put a quality video baby monitor right up there with a travel system as a necessary piece of baby gear.
Enhance Your WiFi Baby Monitors with Better Broadband and a Smart Home Setup
WiFi baby monitors require an internet connection: the name says it all. So, it's important that you have a connection you can rely on. If you have patchy, unreliable broadband, you'll struggle to receive real-time updates on your baby. Fast, reliable broadband, on the other hand, allows you to have a constant stream of video footage, with no buffering or connection failures, so you'll never miss a thing.
A smart home system will also help you get the most out of your baby monitors. A voice-enabled digital assistant like Amazon's Alexa, can act as the central hub for all of your gadgets, tying them together.
For example, you could ask Alexa to play a lullaby for your baby to help them sleep rather than fiddle with the app on your phone. Or, you might see that it's a little too cold in your baby's room so you could ask Alexa to turn the temperature up - via your smart thermostat.
These aren't the only cool things Alexa can do. The possibilities are endless when it comes to smart homes.