Beautiful bassinets, classic cradles, magnificent Moses baskets, practical portable cribs, and convenient co-sleepers - there are many options to choose from. Select the ideal slumbering spot for your precious bundle of the baby!
Your new baby deserves the very best, including a place to sleep, play and rest that's cozy and inviting. When you purchase a bassinet or cradle for your bundle of joy, you're providing a warm, nurturing environment that makes it easy for Mom and Dad. 
They're portable, and they ensure your baby is within arm's reach at all times, and they're at a height that makes it easy to lift the baby in and out. It's time to put away the bassinet or cradle when your baby reaches 18 pounds, can sit up, or starts turning over—whichever comes first. 
Now you have to decide which model is right for you!
Seeing a baby sleeping peacefully in a bassinet is one of the real joys of new parenthood. A wicker bassinet adds a classic touch to any nursery. You must purchase a wicker bassinet that's sturdy so that your heirloom holds up for generations to come.

The style of your bassinet is determined mostly by the bassinet bedding. You can choose virtually anything you like - from eyelets to toilets to solid colours. For your convenience, look for bassinets that come complete with a bassinet liner, bassinet skirts, bassinet sheets, and netting if you prefer. It's smart to purchase an additional couple of coats for emergency changes. In addition to adding elegance to your bassinet, a bassinet skirt provides the perfect covering for under-bassinet storage—or a built-in shelf that some bassinets come with 

If you want a bassinet with wheels for easy portability, make sure that the wheels lock into place. For parents with little room to spare for baby equipment—or who need the ultimate in portability—select a folding bassinet. Make sure that the material, which composes the bassinet, is machine-washable.

Many baby bassinets come with hoods to protect the baby's eyes from the light. Look for products with retractable and detachable canopies, so you don't have to work around a non-moveable hood when getting the baby into and out of the bassinet.
Though bassinets and cradles are usually lumped together, there are some differences. Bassinets are generally made of natural fibres such as wicker. They tend to be smaller and lighter than cradles and, therefore, more mobile. 
Many come with wheels, some removable enabling the bassinet to double as a rocking cradle. Cradles, on the other hand, are generally made of wood and manufactured materials. They are most often more significant than bassinets and more stationary. 
Most cradles rock from side-to-side on two-floor rockers, while others are made with the frame suspended on hooks creating a gentle swaying movement. The rocking motion of both cradles and some bassinets are designed to comfort your baby and help him sleep.
Other Options to Consider:
Co-sleepers are great for those in-middle-of-the-night feedings. A co-sleeper attaches to the side of a bed allowing your baby to stay close to you at night without actually being in bed with you. They allow both you and your baby to enjoy the benefits of being close by without worrying about rolling over.
Portable cribs are high in the nursery, around the house, grandma's house, and during travel. These mini cribs come in many styles and finish options.
Moses Baskets are lightweight and portable, the perfect size for your infant and a great way to keep your new baby with you anywhere in the house.
To help prevent Sudden Infant Death Syndrome (SIDS) and suffocation, it is important to pick a foam crib mattress designed for infants. It should be firmer as opposed to softer. The American Academy of Pediatrics (AAP) recommends avoiding memory foam crib mattresses or mattress toppers.
Some newborns also sleep better in a smaller, cozier space (it's more womblike). But most babies are ready to switch to their crib by 3 or 4 months.
Always place your baby on their back to sleep, not on the stomach or side. The rate of SIDS has gone way down since the AAP introduced this recommendation in 1992. Use a firm sleep surface. Cover the mattress with a sheet that fits snugly.
If the mattress is too thick and soft, an infant may sink their head into the padding, which increases their risk of suffocation. That's why most bassinet mattresses are thin and hard; they allow babies to breathe even if they end up face down.
Depending on the brand and quality you decide to go for, expect to spend anywhere from $100 to $1000 for a new crib. However, you'll have more than enough quality options between $200-500.
The top 10 things to know when choosing a bed for baby
Ten years ago, parents had very little choice when furnishing the nursery; now, there are so many attractive options that it can fluster a pregnant brain. Babyology comes to the rescue with our guide to choosing the best bed for you and your baby.
Start researching early
It always pays to start researching bed options as early as possible and be prepared that you may change your mind a few times. Consider shop delivery times, as the option you choose may not be available when you need it to be. Have a backup option just in case.
Consider sleeping baby in a bassinet at first.
You can delay the purchase of a cot if you decide you'd prefer to sleep the baby in a bassinet for the first four to six months. Many parents choose this option so that the baby feels surrounded by a more womb-like environment than a cot can provide. 
Going one step further than having a standard bassinet beside the parent's bed to encourage closeness and easy access is a bassinet with a drop-side like the Bednest co-sleeping bassinet. Allowing for co-sleeping, it also provides a safe and snug space that's just for bub.
Having a bassinet is handy as some have wheels so that baby can travel from room to room with you, and if this is not your first baby, it will give you extra time to transition older children out of the needed cot to a bed. A bassinet that sways and rocks can also be soothing for a fussy baby.
The size of the room
If your nursery is small, a cot must fit and still leave space for other furniture. Where space is limited, you may want to consider a changing table that can be wall-mounted or sits on top of the cot.
We suggest sketching a brief room plan and taking measurements with you when shopping for the key furniture pieces, so you don't waste time evaluating items that will never fit in the space you have. Make a shortlist at the store, then go home and measure the space again before ordering anything.
Fixed side or drop rail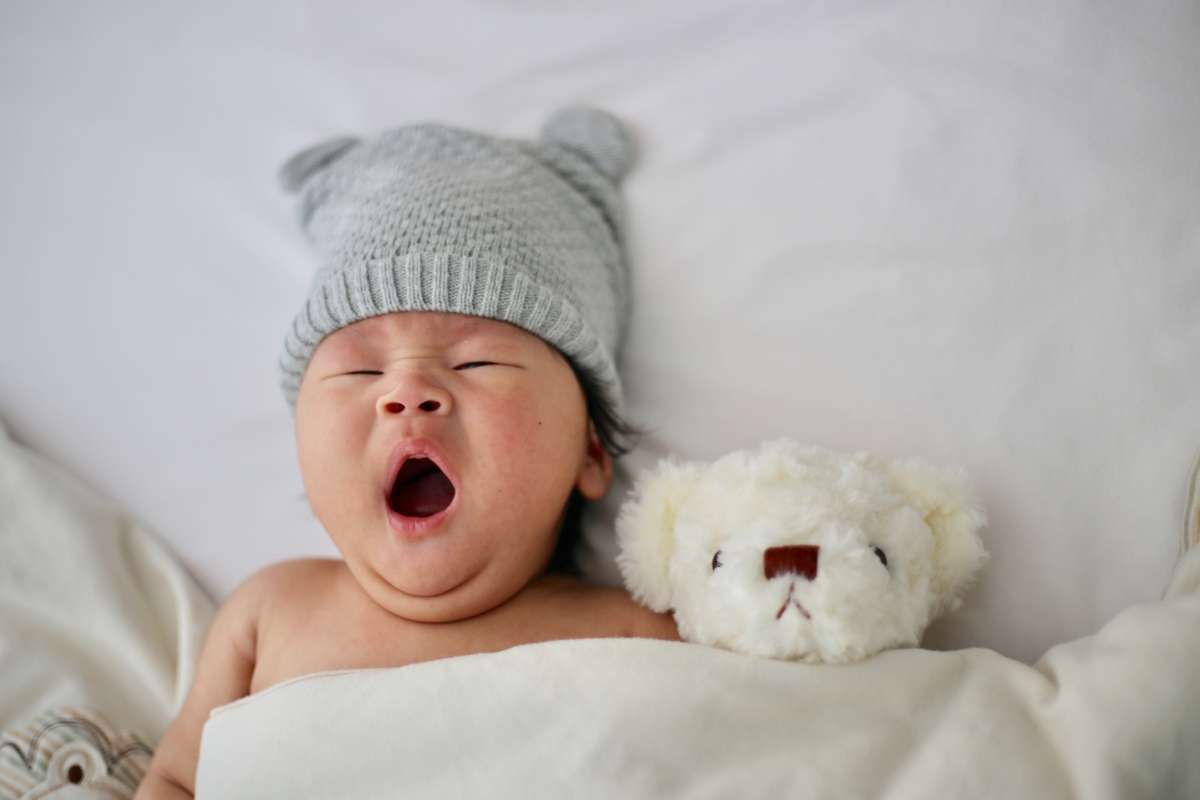 Some people like drop rails on cots, some people need them, and others don't; drop rails are an individual consideration. If you do want a cot with drop rails, try to choose a design that allows for the one-handed operation. You can keep a secure hold of your sleeping baby while you drop the rail on his cot before lowering him into bed.
Converts to toddler bed
Would you like to transition your toddler to a smaller bed before continuing to a larger bed? Toddler beds are great because they're lower to the ground than a conventional single bed and can provide security to some children as they are still essentially sleeping in the same bed they had as a baby. Many cots come with conversion kits, and others have kits you can buy once you need them.
Co-ordinating furniture
If you would like a seamless look to the nursery, investigate brands which make co-ordinating change tables, dressers and bookcases.
Factor in the cost of a mattress
Mattresses are almost always an add-on. Factor this cost into your budget and expect to pay from $100 to $200.
Look for adjustable mattress height.
The cot should have at least two mattress height settings. You don't want to be fishing a tiny newborn from the depths of the cot!
Teething rails
Babies turn into toddlers, and many a designer crib has had its rails turned into mincemeat by a bout of teething. You can get transparent covers for this stage which will protect your investment.
Cots on wheels
Think about whether you want to have a cot with wheels or not. While castors do make it easier to move the cot around, they do also mean that the bed is generally less secure. 
Even when the wheels are firmly locked in position, older babies have been known to move their cot by standing on the mattress and shaking the sides of the cot – which can move them into a less safe position in their nursery.
How To Choose Cot Bed
Your new-born baby could be sleeping up to 18 hours a day. The right sleeping arrangement is crucial. There are many cot beds to choose from, varying in price, style and features. It can be not easy to know which one would suit you. Luckily, we have created a guide to help you find the right product!
After reading this guide, you will be well on your way to being a cot expert!
Price and Value
There are so many different materials used to produce a cot or cot bed that prices can vary drastically. You may find a budget costs as low as $70. A high-end model may be worth $1500 or more. 
It mostly comes down to the amount of material, material quality, craftsmanship, finishes and packaging. i.e. luxurious woods, detail profile, features and protection for transit.
Most domestic cots are made of natural wood, Pine being the most commonly used. A softwood, prone to scratches and dents, but super renewable material giving an excellent finish. Poplar is another softwood but not as widely available. 
Birch, Beech and Oak are hardwoods, not as environmentally friendly, making them more expensive. Furniture made of hardwoods is often more resistant to wear and tear.
Engineered wood also in use, MDF, plywood, with a layer of wooden or plain colour finish. Such material costs less than real wood.
Ideally, the cot can be used again for another new baby, but the mattress must be replaced with new.
Style and features 
Style and features of cot bed are personal preferences. Stylish designs such as sleighs would attract higher costs. The price increases if the cot has more curves, upholstery and added features. Cot design with straight lines and few profile details cost much less, served the purpose, but sacrificed convenience features and quality.
If you are a first-time parent, seek advice and think about what features may be important to you. The drawer underneath the cot for storage space, teething rails to protect the teething baby and the cot, drop side for petite or health issue, the height of cot base, etc.
Space to position the cot
Before you purchase your cot, always double-check the dimensions to where you will place the cot in your home!! It is recommended that babies sleep with their parents in the same room for the first six months. Plan how you are going to do this if the same cot would fit in your room and the nursery room? Same with nappy changing arrangements, it needs to be convenient to you, day and night.
For safety, Do not place children's cot/bed near heat sources, windows and other furniture.
Convenience or longevity
Your first fundamental choice is the size of your mattress. Right now, your child has a crib mattress that can transition straight to a toddler bed. If you and your child already love the mattress you choose for the crib, this could be a great way to get more use out of it.
Use a crib mattress with a toddler bed if:
You chose a high-end crib mattress and want more use.

The mattress is still in good condition and supportive.

Your child is on the younger side (2 and a half or less).

You don't have another baby who will need the mattress right away.
Choosing a regular-sized mattress can also be a great choice under the right circumstances. New twin-sized mattresses are supportive and can grow with your child. If you have a baby on the way using your current crib mattress, or you'd like something with longevity, a regular mattress is a better idea.
Use a standard mattress if:
It would be best if you used your crib mattress for a child on the way.

Longevity is the most important thing about your decision.

Your child is on the older end (3 or older).

You'd like to be able to use standard-sized sheets.
Consider safety and security.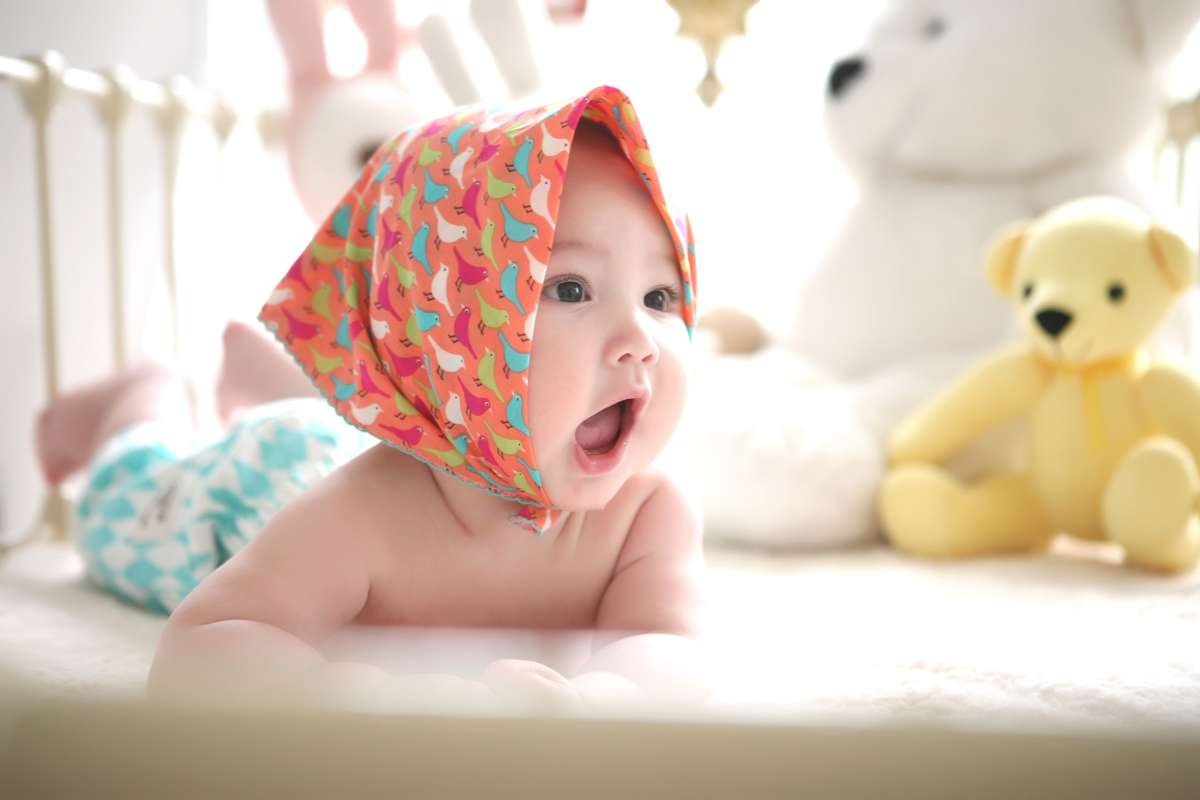 Regardless of whether you choose a toddler or a standard-sized bed, there are security considerations. Toddler beds are often easier to childproof than standard beds, but both have pros and cons.
A toddler bed must fit your crib mattress exactly, or it poses an entrapment hazard. However, these beds are low to the ground and come with rails to prevent small children from rolling off. Most toddler beds have a weight limit of around 50 pounds, so you'll have to consider your child's growth.
A standard bed can support much more considerable weight, but you'll have to put some precautions. Many parents choose simple railings that attach to the sides while a child is getting used to a big bed. If the bed is too tall, it could be difficult for a child to get in and out of bed easily, but some can come with stairs.
The overall design of your child's bed should be rounded corners and no protruding screws. If there are slats, be sure that your child cannot get their legs or head stuck between the slats. The best choices are smooth finishes with curves and no gaps.
Naturally, you want a bassinet or cradle that you adore, but your first concern should be safety. Follow these guidelines to ensure that you bring home a safe product for your baby.
Look for products that meet or exceed U.S. safety standards. Products that have been endorsed by the JPMA (Juvenile Products Manufacturing Association) are good choices.

Sturdy construction is crucial. They should have a broad, stable base to provide support.

The same standard should be applied to a bassinet or cradle mattress used with other baby furniture: It should be firm and fit snugly into the base. If you can fit two fingers between the bed and the side of the furniture, the bed is too small and could pose a danger to your baby.

To ensure a correctly fitted mattress, pick products that come with a bed.

Carefully note the product description to ensure that your infant bed comes with everything you think it does.

Send in the product registration card that comes with your baby gear so that the manufacturer can reach you in case of a problem or recall.

Always pay attention to weight limits. Exceeding the weight limit on your bassinet or bed cradle could cause the structure to weaken or collapse. 
Think about the materials
Mattresses can be a significant source of allergies for both children and adults. Cheap mattresses sometimes produce fumes and can gather microbes and skin cells — common sources of allergies.
Organic materials can help reduce the number of allergic reactions and help children sleep better at night. These materials can be a bigger investment, but they often last longer than cheaper, synthetic materials.
Look for certified organic materials through organisations like CertiPur-US and OEKO-TEX. Take a look at the manufacturer's label and consider materials such as organic cotton covers or latex interiors, a naturally antibacterial material.
As far as the bed goes, prioritise natural materials like real wood. Composite materials and paints can also cause toxic fumes and potential allergic reactions.
Consider the design
Toddlers often need help learning how to go to sleep and stay there. While a race-car bed isn't a necessity, it can be a way to get your riled up toddler interested in getting into bed. Colours could be a great way to entice your child to go to their bed and stay there.
It would be best if you also looked at the measurements of the mattress you have. Standard sizes are more convenient for bedding and could prevent you from special-order sheets.
You may also want to stick with a simple platform design to don't have to use a box spring. You cut down on the materials you need, and it may also reduce the height of the bed to prevent falls and make it easier for your child to get on and off.
Choosing a mattress type
If you're investing in a new mattress, you might consider the type of mattress available. Right now, your child may not be heavy enough to be concerned about support, but longevity is a consideration.
Innerspring mattresses – innerspring mattresses are often the most budget choice. They're accessible, and younger children don't have to worry about pressure points yet.

Pocket coils – Pocket coils haven't interlinked the way standard innerspring coils are. They're a bit more expensive, but they help reduce motion and often last longer than conventional innerspring.

Memory foam – Memory foam mattresses reduce motion and provide comprehensive support. However, they can be a more significant investment, and lightweight children may not need that type of relief yet.