One of the reasons that baby nests have become so popular is that today doctors and healthcare professionals recommend babies sleep on their backs. Placing your baby on their back to sleep decreases the risk of SIDS (sudden infant death syndrome). 
In a baby nest, the baby is placed on the back, and the possibility of turning over to the stomach is reduced.
Baby nests are also popular for parents who have their babies sleeping in their beds. Co-sleeping is usually not recommended by healthcare professionals. However, if you choose to have your baby between you in the bed, a baby nest keeps your baby in the same place in the bed when co-sleeping. 
Reducing the risk of you rolling over the baby when sleeping. The baby's head is (or should) be located at the same height as the parent's head. In that way, it's less likely that the head accidentally gets covered with a duvet or a blanket during the night.
At last, many parents experience that baby nests create a feeling of safety and familiarity. The surrounding environment resembles the mother's womb. At the same time, it creates a familiar environment for the baby when you find yourself in new places.
As baby nests are a relatively new product, there are no safety standards that regulate and ensure they are safe. When baby nests have too soft edges and mattresses, they can risk suffocation. The risk is that the baby places the face in the soft edges and can't take himself out of the position.
A standard is being created for baby nests, which will make it easier for parents to choose the right products.
Safety. Is the baby nest safety tested in any way? Check the softness of the sides and the mattress.

How long you can use the product. Baby nests come in different sizes. You both want it to fit your newborn and be able to adjust it to your growing baby.

Material. You should choose products made of Oeko-Tex standard 100 product class 1 certified material. That way, you know you are getting the best and safest products for your baby.
If the baby nest has more than one function, you can use it longer and might save money and space by just buying one product.
Whether at home or travelling, the baby nest gives your baby a cosy place to watch the world go by. It also gives busy parents flexibility while still making sure your baby feels at home wherever you go. So, when your little one is not in your arms, place them in the baby nest on a flat surface, and it's ready to be used for baby rest time, your hands-free time or playtime.
Some popular sleeping products for babies do not conform to safer sleep guidelines. Items such as cushioned sleeping pods, nests, baby hammocks, cot bumpers, pillows, duvets and anything that wedges or straps a baby in place can pose a risk to babies under 12 months.
The bottom line: Never use a secondhand baby pod or nest due to the risk of SIDS. More evidence is needed about the link between SIDS and waterproof mattresses, but keep your mattress clean, and bedding regularly washed.
Consumer Reports has found major safety issues with in-bed infant sleeper products like the Baby Delight Snuggle Nest Infant Sleeper, DockATot and SwaddleMe By Your Side Sleeper. The investigation found that in-bed infant sleepers like these were linked to at least 12 infant deaths between 2012 and 2018.
The Babymoov doomoo cocoon is a safe and cosy nest that's suitable for both play and sleep. Similarly to DockATot, the cocoon-like shape is designed to calm and reassure babies. It creates a cosy, made-to-measure space for your baby, whether awake or asleep in their cot, playpen or elsewhere.
Nesting. A nest provides the preterm infant with boundaries (similar to that in the womb) so that the infant has a surface to touch and brace against. Your infant's nurse will make the bedding into a nest for your infant.
Baby Nests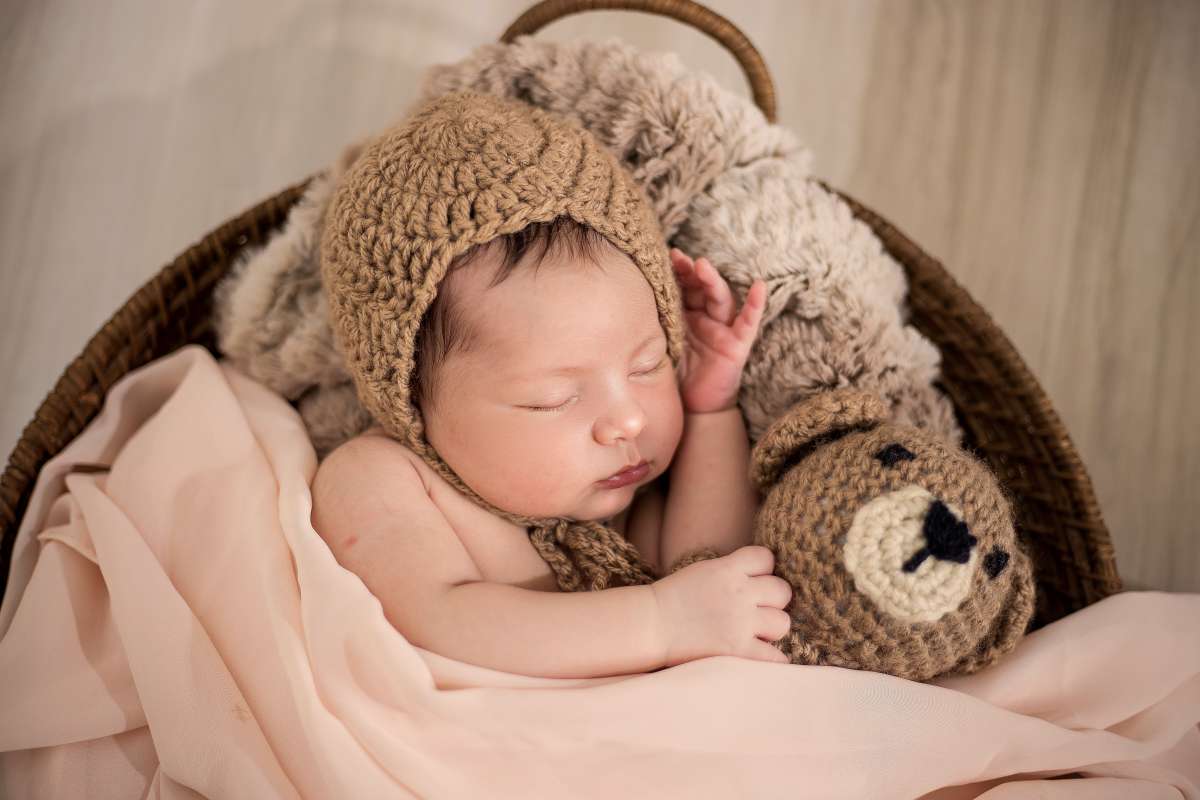 Also called baby pods, sleep pods and sleeping pods, they are like a little cocoon for your baby to sleep in. They consist of a base mattress with wraparound padded sides. The original baby nest is the Sleepyhead (now called DockATot). 
This was the brainchild of the Swede, Lisa Furuland Kotsianis. She wanted to create something comforting and womb-like for her babies. The assumption is that these sides make your baby feel as happy and secure as they did in utero. 
Which is great, unless they hated being in the womb. But to discover that, they'd have to do a womb regression later on.
Are Baby Nests Safe
Not according to The Lullaby Trust. They are a British charity set up to promote safer sleep for babies to prevent Sudden Infant Death Syndrome (SIDS). In 2018 they published a report stating babies should only ever sleep on a firm, flat surface and that baby nests do not meet these criteria.
However, as they are relatively new, there has not yet been direct research into the safety of these pods. We know that a baby nest has never caused a death or injury. Between 1997 and 2011, there were 13 deaths due to sleep positioners. Most of these were after the baby had been positioned on their side.
There is a small but significant difference between positioners and nests. As the name suggests, sleep positioners keep the child in a certain position with a strap or wedge. An example of a sleep positioner is the Cocoonababy and the Babymoov Cosydream.
The surface a baby sleeps on must be firm and entirely flat. They cite a study in the U.S. that showed a soft surface increased the risk of SIDS by five times. A soft surface was defined as the baby's head sinking one inch or more.
How To Use A Baby Nest Safely
Firstly, make sure it has a firm mattress. Your baby's head should not sink more than a few millimetres, and you should regularly check that their face is not up against the side padding. The baby's feet should be placed at the bottom of the nest.
Your baby should always be placed on its back. This is the most significant thing you can do to reduce the risk of SIDS, whether the baby is in a cot, nest, or you are co-sleeping.
If you need to cover your baby for warmth, use a sleeping bag. There is not anywhere to tuck a blanket in, and loose covers may go over your baby's head. Check regularly that they are not overheating. Please do this by touching the back of their neck or chest. It should not feel hot and sweaty. Try and keep the room temperature at 16ºC-20ºC.
The nest should always be on a firm, flat, stable surface from which there is no possibility that the nest or baby can fall. Ideally, please keep it on the floor. And while they may be very portable, never carry a nest with a baby in it.
Other Pros And Cons Of Baby Nests
Yes. Here's one of each.
PRO: As well as being cosy, comforting places for your baby, they are really good for tummy time. Put your baby on their front with their armpits over the rounded padded end and their arms out in front of them.

CON: It might be annoying if your baby becomes overly dependent on a baby nest. While they are light, they are quite cumbersome, and I wouldn't want to take one on holiday, for example. However, you can buy a travel bag for the DockATot.
Baby pods and nests – are they safe.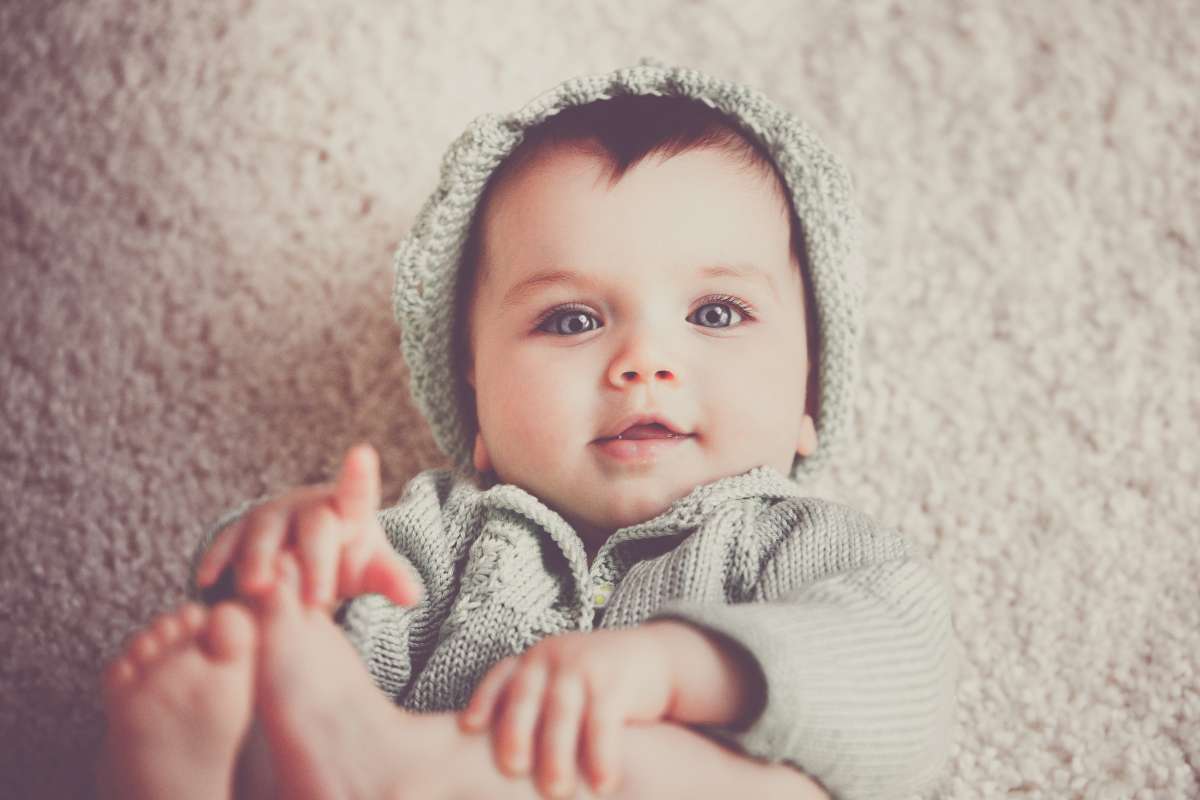 When the safe-sleeping charity stated in 2018 warning that baby pods and nests do not meet its safer sleep guidelines, we investigated fully. 
We know sleeping pods and nests are widely used and wanted to assess the scientific evidence and look at development in sleep products to answer all your questions.
At MadeForMums, we believe it's important to base our information on clear scientific evidence. So we've worked through all the research papers that The Lullaby Trust has quoted and checked through more recent scientific research.
The risk of SIDS
Although SIDS (Sudden Infant Death Syndrome) is very worrying, it's also very rare. There were 198 cases of SIDS in England and Wales in 2018 (the latest available figures) – that's 0.03% of the 656,379 live births in England and Wales. Cases of SIDS have been reducing since 1991.
The single most important and effective action that parents can do is place their baby on their back to sleep at night and for daytime naps. Dramatic reductions in SIDS have been seen worldwide since this advice was introduced – in the UK, SIDS fell by 58% in 1991 following a campaign by FSID (now known as The Lullaby Trust) to always place your baby on their back to sleep.
Firm mattress
How do pods and nests not comply? Some, but not all, have soft mattresses – e.g., the base part that your baby sleeps on.
Risk 1: 

Soft mattresses may increase the risk of SIDS or suffocation, particularly if your baby rolls over to their front (or is placed to sleep on their front).

Evidence: 

There's strong evidence that a soft mattress increases the risk of SIDS or suffocation, most significantly if a baby sleeps on their front or rolls onto their front. One study found a soft mattress increased SIDS risk by five times.

Risk 2:

 The Lullaby Trust states that "soft surfaces can make it harder for babies to lose body heat and maintain a safe temperature".

Evidence: 

This is not clear-cut as overheating has been linked with SIDS when heavy bedding has been used, or the room temperature has been too high, rather than a soft mattress.

What's the definition of a non-firm (i.e. soft) mattress?

 Unfortunately, it's not easy to find a consensus on this. The Lullaby Trust states that a soft mattress lets your baby's head sink in further than a few millimetres. Meanwhile, the study that showed the five times risk defined a soft sleep surface as one that let a baby's head sink 25mm (1 inch) or more. In the US, a firm mattress is defined as maintaining its shape when your baby is placed on it. Memory foam mattresses are advised against.

What you should do:

 Avoid pods or nests that have a soft mattress due to the risk of SIDS or suffocation. Always place a pod or nest on a flat, firm surface.
Flat mattress
How do pods and nests not comply? Although most baby nests have flat mattresses, they have padded, raised bumper sides, which are close to your baby's head, and so are not entirely flat. 
However, many Moses baskets and carrycots also have padded solid sides at the same distance to your baby's head (sometimes even closer) as a baby nest. Moses baskets and carrycots are currently deemed safe by The Lullaby Trust.
Risk 1: 

Padded bumpers may increase the risk of SIDS or suffocation if your baby rolls over or turns their face to the side so that they're breathing into the bumper.

Evidence: 

There's strong evidence of SIDS or suffocation deaths linked to sleep positioners or cot bumpers, where the baby's head has been found close to a padded side. We could find no published studies or evidence specifically for pods and nests.

What if the padded bumpers are breathable?

 Some sleep pods and nests, such as Sleepyhead, are breathable and porous materials. However, we've not found SIDS research carried out on these materials. The official safe sleep advice from the American Academy of Pediatrics (AAP) states that breathable sleep surfaces have yet to show scientifically that they offer a decreased risk of SIDS.

Risk 2:

 The Lullaby Trust told us it's concerned that padded bumpers may increase the risk of overheating (which may increase the risk of SIDS) because they're so close to your baby's head, where most heat is lost.

Evidence: 

We couldn't find any scientific evidence of an overheating risk from side bumpers. There is evidence that links over-heating to an increased risk of SIDS. However, these have been linked to heavy bedding, coverings that go over a baby's head or a hot room, rather than the proximity of padded bumpers.

The bottom line: 

To reduce the risk of SIDS or suffocation, do not use any blankets or loose coverings when placing your baby to sleep. Baby nests/pods have nowhere to tuck in blankets, so you must not use any coverings. Ensure your baby's room temperature is the right temperature (16-20°C), and if you're using a sleeping bag, this is the correct tog/thickness. Check on your baby occasionally to ensure they are not overheating or have their head positioned closely facing one of the sides.
Waterproof mattresses
How do pods and nests not comply? Most don't come with waterproof mattresses and may not have a separate mattress that can be fitted with a tight, waterproof covering.
Risk: 

Mattresses can harbour bacteria that have been linked to illnesses that may increase the risk of SIDS. The Lullaby Trust states in its Safer Sleep Product Guide that waterproof mattresses help stop bacteria from building up inside the mattress. It also states in its research document, "A mattress with a waterproof cover will help parents keep it clean and dry."

Evidence: 

There's clear evidence that certain bacterial-based illnesses, particularly upper-respiratory conditions, may increase the risk of SIDS. However, the theory that the risk of SIDS is increased by bacteria harbouring in mattresses has yet to be proved. Studies have shown that second-hand mattresses are linked to a higher risk of SIDS. However, despite several research projects, scientists have not been able to explain this increased risk and whether this is directly linked to bacteria. One Scottish study from 1995 showed that when old mattresses were covered in PVC, the SIDS risk was no longer increased. Further studies have looked at how PVC coverings may affect the growth or dispersal of bacteria, with mixed results. In the US and Australia, the official safe sleeping advice is a firm, flat mattress covered by a fitted sheet, without mentioning it being waterproof.

What if the mattress is anti-bacterial?

 We are asking The Lullaby Trust if having an anti-bacterial mattress would replace the need for waterproofing and will post their reply.

Should you buy a waterproof covering? There's some concern that a waterproof covering can prevent a mattress from being breathable or raise the temperature making your baby sweat more. The Trust states that if you make sure your baby doesn't get too hot, then "breathability and temperature regulation of a sleep surface does not need to be a consideration". This emphasises the importance of being vigilant about avoiding your baby getting too hot or too cold when they sleep. If you buy a waterproof covering for your mattress, the key thing is to avoid loose bedding, so only use a waterproof cover that fits tightly and ensures there are no gaps between the mattress and the sides where your baby could become wedged.

The bottom line: Never use a secondhand baby pod or nest due to the risk of SIDS. More evidence is needed about the link between SIDS and waterproof mattresses, but keep your mattress clean and bedding regularly washed.
The Warning Just About Pods And Nests
No, although the statement focuses on pods and nests, it also warns that all of the following sleep products don't conform to their safer sleep guidelines:
Cushioned sleeping pods and nests

Baby hammocks

Cot bumpers, pillows and duvets

Sleep positioners (anything that wedges or straps a baby in place)
However, it is particularly concerned about sleeping pods and nests because they have become so widely used by parents. As a SIDS charity, we have watched with concern as products against safer sleep advice gain popularity.