How does one manage a second baby with a toddler? It's not easy, but it can be done. 
Adding another baby to your family can be a wonderful gift for your first child; they get a new friend to play with when they are young and, hopefully, a lifelong companion who will be there as they grow.
Our exclusive range of baby nursery products will help create the perfect baby nursery for your baby.
However, having a second child while caring for your first toddler requires careful planning. Here are some tips on how to make life as smooth and stress-free as possible.
What does Will change?
Having a second child and handling two kids can be a bit overwhelming at first. Getting organised before the baby is born is your best bet, even though that might be challenging.
You'll be busier, and your once organised schedule might be stretched to the limit. You might tire more easily, even before the baby is born, since caring for your older child while you're pregnant takes a lot of energy.
After the birth, expect the first 6 to 8 weeks to be particularly demanding. You'll be trying to get your infant on a feeding and sleeping schedule while handling your older child's needs.
One positive change that a second child brings is increased confidence in your abilities, knowledge, and experience. The things that seemed so difficult with your first child — breastfeeding, changing diapers, handling illness — will seem like second nature now instead of a crisis.
How Will it Affect Me?
Bringing home a new baby will affect you in many ways — some physically and others emotionally.
Physically, you are likely to be sore and very tired after delivery, mainly if you had a difficult birth or C-section. This makes late-night feeding sessions challenging, especially if you have decided to breastfeed.
Getting help from a postpartum doula (a woman trained to care for mother and baby during the first couple of weeks after delivery) or a baby nurse (a newborn care expert) during the day can let you catch up on much-needed rest and sleep.
Emotionally, don't be surprised if you feel concerned about bonding with your baby. You might worry about whether you'll have just as much love for your new arrival as you do for your older child. 
A parent's love somehow doubles when another child is born. 
Are you feeling a little sad? The "baby blues" can be scary, but you don't have to go it alone. 
Talk to your doctor if you have feelings of depression. It's important to differentiate between the baby blues, which usually will pass in a few weeks, and postpartum depression. This severe disorder can lead to mood and sleep problems if untreated. 
If you begin to feel very depressed or anxious or have thoughts about harming yourself or your baby, get help from your doctor immediately.
You can expect to have little or no time for yourself during the first few months following delivery. 
Sleepless nights and everyday tensions can be overwhelming, so be sure to make "alone time" a priority. Even a few hours out of the house by yourself can help you feel calmer and more relaxed.
Likewise, you and your partner will notice that you're rarely spending time alone together, so be sure to have an occasional date once things settle down.
Should You Talk With Your Child About Pregnancy?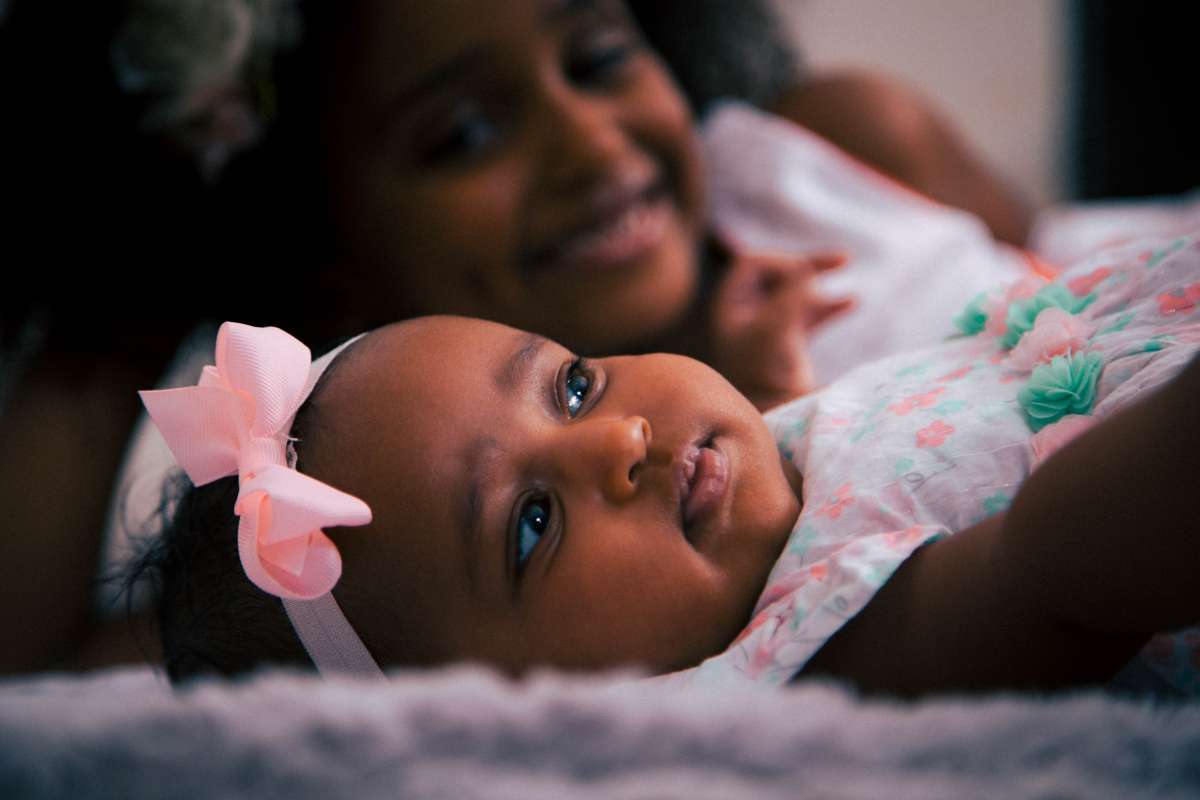 Your new baby is going to have an impact on your older child in many ways. For a long time, your first child was the centre of attention in your family. Now they have another sibling to "compete" with. 
Older children often want to protect and take care of their younger siblings, but they also might feel a little jealous.
Children also need to have their expectations managed regarding what their new baby brother or sister will be like when they are born. Your older child needs to understand that their new sibling won't be ready to play football with them right away.
Explain that babies will need help from the entire family to grow and learn in their early months of life. They will need their big brother or sister to treat them with care!
Another vital message to share with your older child is that, while your new baby will take a lot of your time, they are still important. 
You love them more than ever. And their role in the family is getting even more critical.
As big brother or sister, they have new responsibilities and new possibilities. You can mention they will get to go on special outings or enjoy special privileges that come with being the oldest child. 
Perhaps you can even start doing some unique, more "grown-up" things together before the baby is born.
When Should You Tell Your First Child That Another Baby Is on the Way?
When you should tell your child about your pregnancy depends on their age. 
Generally speaking, 4-year-olds are more ready to hear about pregnancy than 2-year-olds. There are no hard and fast "rules," but it's usually better to wait until the end of your first trimester of pregnancy to start getting your other child excited.
Elementary school-aged children can be told as soon as you and your spouse are ready; don't feel like you have to keep a secret from them if you want them to share in your excitement.
Ultimately, how much you explain about your pregnancy is a personal decision. But, whatever you decide to communicate, do it using simple words and one-sentence explanations that are easy to understand.
Many mums find it fun to try to communicate complex concepts to their kids in simple terms. Is pregnancy like a flower growing? Or, perhaps you see it more like a butterfly in its cocoon?
How Should You Tell Your Child About the New Baby?
The big reveal should be fun. Make it an exciting surprise. Be creative and relaxed. Involve everyone in the family to create a sense of shared purpose and excitement from the very beginning. 
You might consider using an ultrasound photo to make the story real – you can take them to the clinic and show them to your child to show them what is going on in mum's belly.
Young children respond exceptionally well to visual learning, so you might want to sit down with your toddler to watch an age-appropriate video about pregnancy. 
Maybe you can involve your toddler in sharing the news on Facebook – for example, by taking a photo of your toddler holding a sign saying, "I'm going to be a big brother/big sister!"
Read a book together and help your child relate to what they're reading in the story. 
Another idea is to start a scrapbook with your child, cataloguing the development of the new baby. Then you can add a picture of their little brother or sister when they are born.
Things to Talk About and Do With the Older Child
Remind your older child that a baby does three things – feed, sleep and cry. 
As a result, their new baby brother or sister will take a lot of your time. Tell stories about your first child's time as a baby and how you took care of them.
You can discuss all the cool things that older children get to help out with – helping mum around the house, cleaning and shopping for food.
Don't forget to explain breastfeeding. 
Your older child may feel a bit jealous of all of the time you spend with their younger sibling. So, they must understand the purpose of breastfeeding and a bit of how it works. 
You may even want to bring your older child to an Australian Breastfeeding Association (ABA) meeting to help them understand the process a bit better.
It is important to humanise your new baby. Let your toddler touch your tummy to feel your baby kicking. This way, they can start building a relationship before the baby is born.
Helping Your Older Child Adjust
Your first child may have a range of emotions, from excitement to jealousy or even resentment. 
Younger toddlers, who can't verbalise their feelings, might regress to earlier behaviours — like thumb-sucking, wanting to drink from a bottle, forgetting their recent potty training skills, and using baby talk to get your attention.
My Baby Nursery has the best range of high chairs for your baby. Check them out here. 
Older toddlers and kids might express their feelings by testing their patience, misbehaving, throwing tantrums, or refusing to eat. These problems are usually short-lived, and a little preparation can help an older child adjust to the idea of welcoming a new sibling.
Focus on the critical role an older sibling plays. Some tips to try:
Let your older child help pick out items for the new baby's room. This is particularly important if your kids will share a bedroom.
Find a unique gift that your older child can give to the baby, such as a new book or toy or a photo of the sibling for the baby's room. Consider picking out something for your older child, too, like a unique "big kid" chair he or she can sit in while you feed the baby. You also could have a small gift ready from the baby for your older child.
Arrange a particular time just for you and your older child. This might involve a trip to the library or grocery store or simply reading a few extra stories at bedtime. Your partner, a family member, or a friend can help you by caring for the baby during these times.

Role-play or read stories that will help your child understand what's happening in the family. Books written just for toddlers about growing families are available. Check a local bookstore or ask your librarian for specific titles.

Talk about what to expect when the baby comes home. Explain that a newborn cry sleeps, and needs a lot of diaper changes. Assure your older child that although the baby needs lots of attention, there will still be plenty of time and love for him or her.

Reinforce your older child's role in the family, saying that he or she will be the "big brother/sister" to the new baby, and help your child enjoy this new role.

Think of ways that your child can be a part of the baby's care. Your oldest might get a diaper or a burp cloth when you need it, help pick out the baby's clothes for the day, or even dance around in front of the baby when your newborn is cranky.
Maybe your child could come to a prenatal visit or watch an ultrasound. If you're giving birth in a hospital setting, ask about sibling visitation after the baby is born.
The arrival of a new baby brings significant changes to older kids, so you might want to hold off on introducing others. 
This is probably not the best time to start toilet teaching, to transition from bottle to cup, or to enrol your child in a program that means separation from you for the first time. 
Consistency will help make your child's adjustment easier.
Siblings play an extraordinary role in a new baby's life, so don't leave your older child out of the decision-making. So much attention is given to a newborn, making it easy for older kids to feel overlooked. Reassure yours by encouraging his or her help in the preparations.
Transition Tips for a Second Child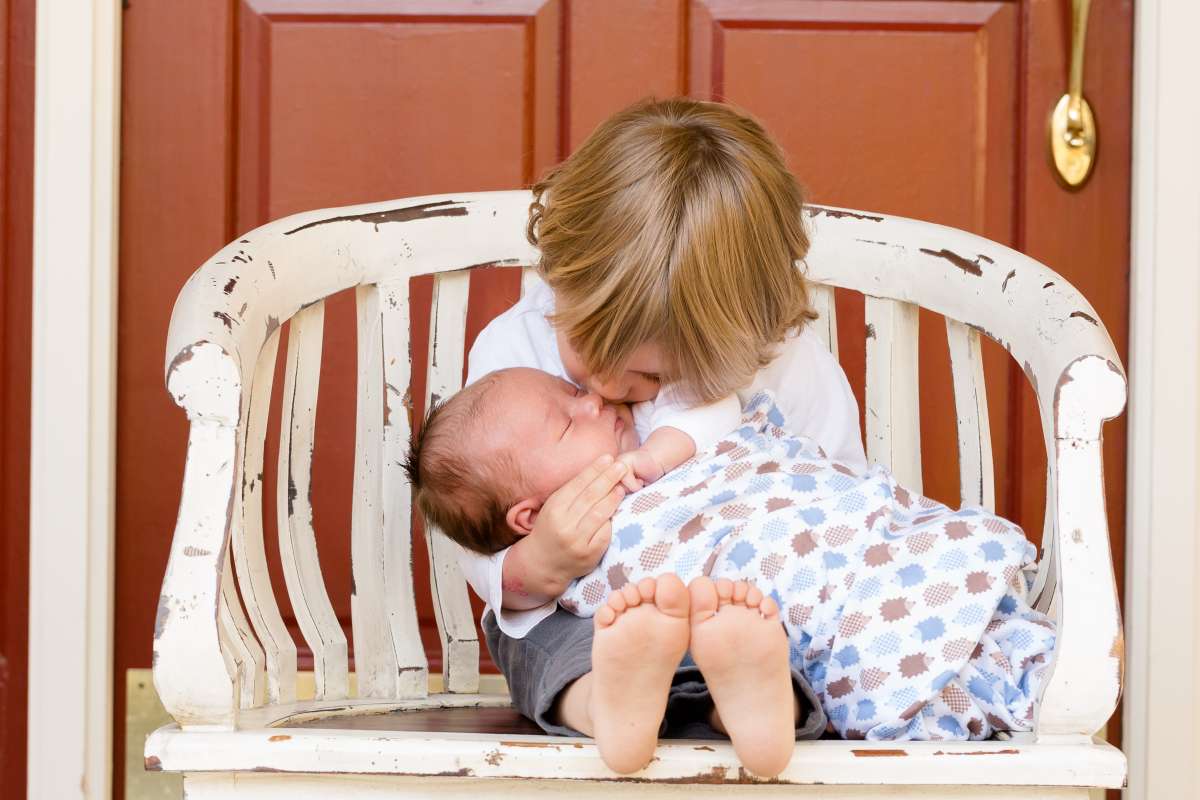 Since you're now so crunched for time, you need to streamline your life. 
When you have one child, you can still live without systems to do laundry and household chores, pay bills and cook dinner. But with two, a laissez-faire approach can be more brutal to get away with. 
Start small: Try stocking up on diapers, so you don't have to keep constant tabs. Buy birthday presents in bulk, so you don't have to run out and get one each time an invitation arrives in the mail. Plan to do laundry the same day each week, even if the hamper is overflowing and you have to do half a dozen loads at a time.
When it comes to your kids, you'll also find that setting and sticking to routines is vital. As soon as you can, get your new baby on a regular nap and bedtime schedule; everyone will be in a better mood. 
Eventually, both kids will go to bed around the same time and eat regular meals together, which will make your life a lot easier.
Here are some other things you can do to smooth the transition:
Take Getting to Know Your Baby One Day at a Time. 
Chances are he won't be a clone of his older sibling, so be open-minded and realise that every child has a different temperament.
Babyproof Your Marriage. 
Plan a weekly date night so you and your spouse can spend time together away from the house and children. Or, stay home and stop what you're doing as soon as the kids are asleep so you can catch up.
Create a Routine to Break up the Day. 
If you have a morning activity one day, spend the afternoon at home or vice versa. With a set schedule, you and your kids know what to expect and have something to look forward to each day.
Get Dressed. 
While it's tempting to walk around in sweats all day, real clothes will make you feel like a natural person – in control and at ease.
Tips to Help You Cope
To help manage the added responsibilities of a second child, try these tips before the big day comes:
Stock the house with quick, easy dinners. If you feel up to cooking, make double portions and freeze them. Finding the energy will be more challenging after the baby is born. Keep some menus of takeout food restaurants handy, including a few that deliver.

Consider reorganising your laundry system using one hamper per family member or a basket for each child, so it's easier to sort and fold clothing. Laundry is usually the biggest complaint of new parents — it seems to triple when another child arrives, so now is the time to prepare.

If possible, use items you already have (or family members can share) rather than buying all new things. As long as they meet current safety standards, hand-me-downs such as cribs, bassinets, strollers, high chairs, and clothes can help save time and money.

Stock the car with a diaper bag filled with all the needed extras so you'll always be prepared. Many parents keep a toy bag in the car for older kids and a diaper bag with diapers, wipes, a change of clothes, and an extra blanket for the baby.

Keep a book or toy bin handy in your bedroom, family room, and even the bathroom or laundry room to keep kids busy for a few precious moments while you're feeding or to bathe the baby or doing chores.

Ask a family member to spend time with you right after the baby's birth if you feel comfortable doing so. Not only will he or she enjoy it, but you'll be able to get some much-needed rest.

If possible, have a housekeeping service come in once a week for the first month or two to help you with chores.

Look to your community or place of worship for support. Many programs and classes are available that offer activities and social support for families with young kids.

Don't forget to take care of your own needs. Pamper yourself, even if it's something as simple as a haircut or a bath with candles and music to help you relax after a trying day.
Give everyone a little time to get used to the "new reality" of life with a second child. Then, you can all celebrate the many joys of your more prominent family. Looking for blankets for a baby cot? Look no further. My Baby Nursery has you covered.