Reading to your toddler each day depends on your child's age and attention span. Capitalize on every quiet moment you can with your active preschooler. If she's ready for a story, be prepared to drop what you're doing and respond.
But don't force a child to sit and listen when she's scrambling off your lap. Don't turn reading aloud into a battle of wills. Five or six minutes of quiet reading may be the maximum in the beginning. Some children listen best when they're in a high chair or while strapped in their car seat.
Looking for a car seat for your baby? Look no further. My Baby Nursery has a wide range for you to choose from.
As your child's attention span increases and her interests mature, you can stretch this time. Be prepared, however, to listen to as many stories at bedtime as you are willing to read.
How Much Time Should a Child Read Per Day?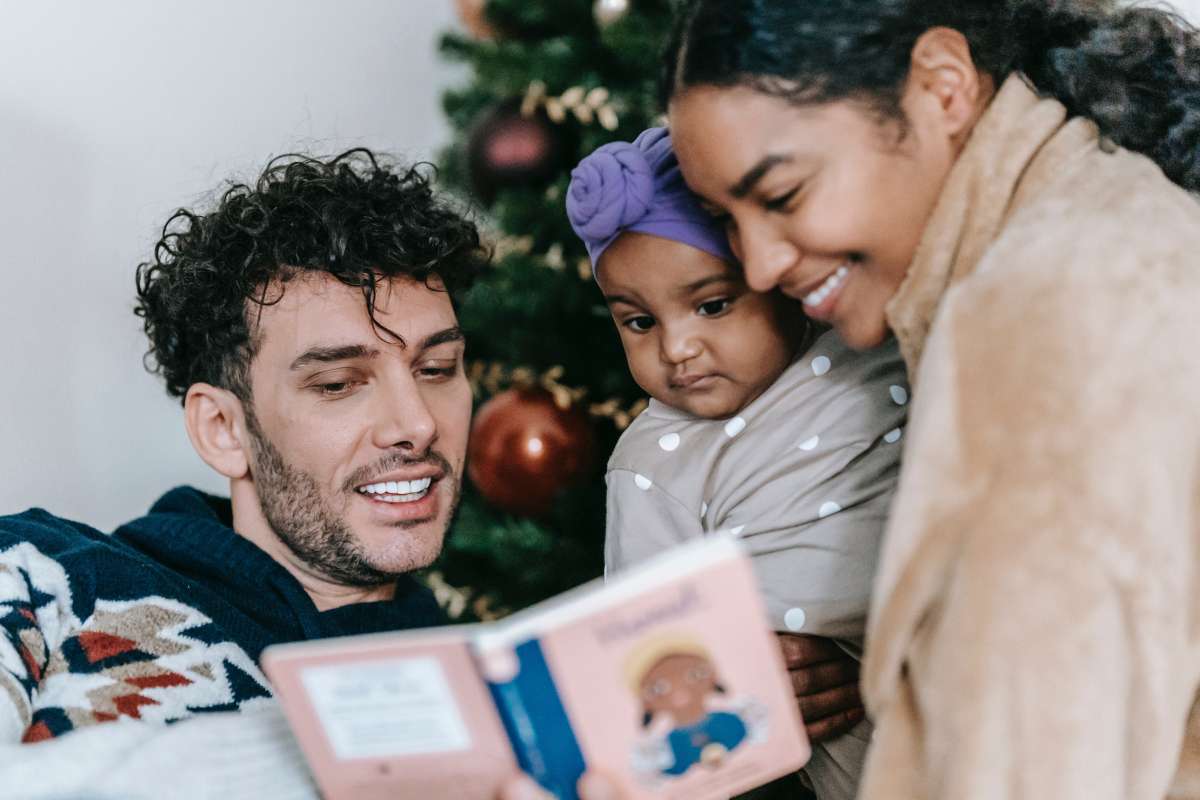 This is a potential query for a child how much time should a child read per day? Because setting an adequate reading time for a child is very important since this will create a habit of reading. And we understand well the importance of reading habits.
The more children read, the faster they will develop as readers. So the beginning must be fruitful so that the child would be successful. If the child is a better reader today, he will surely be a future leader tomorrow.
Reading is so essential for children because they need to use the lesson to learn their academic subjects. With the lack of solid reading skills, children may struggle in math, science, social studies, and even the arts.
By the time kids reach high school, they will be expected to be strong readers to tackle a more advanced curriculum.
When a child starts reading, they should read at least 20-30 minutes per day from childhood and reading in School.
However, how much time a child reads is significant, not the amount of time spent doing it.
Therefore, finishing 20-30 minutes of reading a book for a child is challenging. A child may read less about the total number of words read than it spends 20 minutes reading more accessible books.
At kindergarten, plan to spend a minimum of 20 minutes daily reading aloud to your child.
At 1st grade, stretch the time to 30 minutes, and once your child is beginning to read on her own, use some of the time to listen to her read. You can also engage in shared reading, in which you take turns reading from a book. By the time your child is in 2nd and 3rd grade, you can begin to read chapter books aloud, encouraging your child to build mental pictures of what you are reading.
If you have not reached 20 minutes yet, this would be an excellent chance for YOU to read to your child.
While 20 minutes is the recommended amount of reading time, it is essential to keep in mind that it is great to encourage more time to read if your child feels interested in and enjoys reading. We do not want children to become too tired of reading.
It takes a while for children to build up the stamina they need to read for more extended periods.
One thing that is significant here that when a child starts reading, he may not be interested, although there are many benefits of reading. So finding time to listen to your child read every day is essential. In addition, especially in the early stages of learning to read, the task will take energy and concentration.
So when the child is trying to develop the habit of reading when he is not interested, let him do the things he loves to do or play. Again when you ask him to read, he will regain interest in reading. Otherwise, he may get tired.
What Does Reading 20 Minutes a Night Mean?
It means that your kids are reading out loud to you. If your kids are in Preschool or Kindergarten, they are probably reading the small, repetitive books like "I went to the store. Mommy went to the store. Daddy went to the store. We all had fun!".
For kindergarten level, we would suggest reading each of those small books three times each:
The first time you are reading to sound out the words and identify sight words.

The second time you are reading for comprehension.

The third time you are reading for fluency (to read at a faster rate.)
What Are the Benefits of Reading to My Toddler?
Kids who hear a lot of languages do better in School. And being read to is one of the best ways to hear speech.
Reading to toddlers sets the foundation for later independent reading. Reading problems can be challenging to fix when discovered in elementary school. But many reading problems can be prevented if lesson starts in the toddler and preschool years.
Before children can read by themselves, they need early literacy skills. These include:
having a large vocabulary of words and knowing how to use them

understanding that words are made up of more minor sounds (called phonemic awareness)

understanding that marks on a page represent letters and words

knowing the letters of the alphabet
You don't need games, flashcards, or special instruction for a toddler to learn these skills. Reading to kids as often as possible is the best way to help them learn to read by themselves.
Helping Your Child's Move to Toddlerhood
Reading aloud is also a meaningful way to help kids move from babyhood to toddlerhood. Between the ages of 1 and 3, toddlers have celebrations and challenges. So it can allow for them to hear stories about other kids and how they faced their fears about what's under the bed or learned how to use the potty.
Kids make giant leaps in vocabulary during this time and learn about letters, shapes, colours, weather, animals, seasons. This can be strengthened through books. Choose books with many pictures your child can point to and name.
But while excited to learn about the world and experience it, your toddler also needs a strong connection with you. Reading together regularly can strengthen that connection, helping your toddler feel safe and comfortable.
When and How to Read to Toddlers
Reading to toddlers often (if possible, at least once a day) is a great goal. Choosing regular times to read (especially before naps and bedtime) helps kids learn to sit with a book and relax. But you can read anytime your child seems in the mood.
Suppose your toddler will let you hold him or her in your lap when you read.
This helps your toddler feel safe, happy, and relaxed. It also shows you're giving your full attention as you lead your child to new things and encourages your child to participate.
Toddlers like to do things on their own.
Encourage this by putting out three or four books and asking your child to pick one. Praise the selection, let your toddler help you turn pages, and ask for help as you find things on a page. Your child will love to finish sentences in books with familiar or repetitive phrasing or rhymes. When you come to a regular or repetitive phrase or verse in a book, pause and let your child finish.
Here are some other reading tips:
Read whatever books your toddler asks for, even if it's the same book every night for weeks and weeks (and weeks and weeks).

Read slowly so your toddler can understand the story.

Read expressively, using different voices for different characters, and raising or lowering your voice as appropriate.

Choose board books or cloth books that are durable. You can let your child use these books without having to worry about pages getting ripped.

Use puppets, finger plays (like the "Itsy Bitsy Spider"), or props while you read.

Encourage your toddler to clap or sing when you read rhythmic sing-song books.

Talk about the pictures. Point to items and name them. Then ask your child to call them with you and praise your child for their response.

Ask open-ended questions: "Why do you think the lion is going into the woods? What do you think will happen next?" This helps your child to think about the story and to ask questions.

Use your child's name as the name of a character in the book.

Have fun! Show your child that reading is enjoyable.
Sitting Still Is Not Required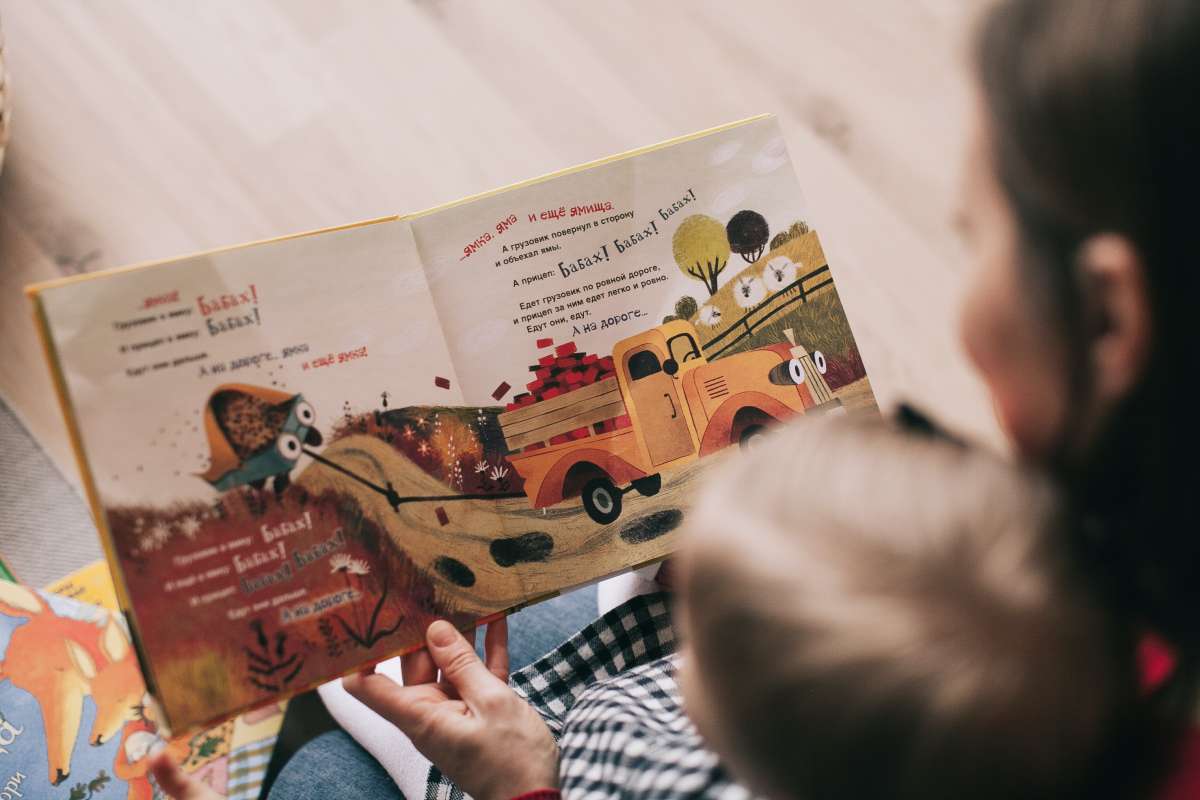 Trying to read to a toddler who won't sit still can be frustrating. Be patient and keep trying. Find a book or a few pages that are interesting. If that doesn't work, don't force the reading but be sure to try again later. Remember that toddlers love repetition — if your child doesn't seem interested in books, you may need to find a favourite and read it over and over again.
Some busy toddlers like to stand up while you read to them. Others like to look at a page or two before moving on to something else. Keep the book out — kids might want to return to it later, which you should encourage.
It's OK if your child can't sit still for an entire book — toddlers' attention spans will get longer soon. You might want to keep reading even if your child moves around. Before bedtime, allow your child to touch and play with your favourite toys while you read aloud.
The sound of your voice will be a gentle reminder of the bedtime routine and that books are a part of it.
You may find that your child sits still while colouring or playing with a favourite toy while you read. Some kids might not look at you or the book, but that doesn't mean they're not interested or listening.
You want your child to have positive associations with reading. If you feel tense or your child resists, consider setting the book aside and returning to it later.
Reading to your child is only one way to build early literacy skills. You also can:
Talk to your child throughout the day.

Sing songs together, play rhyming games and make up your own stories together.

Provide paper and crayons so your child can practice writing.

Also, consider limits on screen time use, whether that's a TV or other electronic devices.
Choosing Books for Toddlers
Toddlers want to feel included and capable.
So choose books they can follow along with, especially those with familiar or repetitive text so they can fill in words. Keep your toddler's interest by choosing books with small amounts of comments on the page and books about topics you know your child will like.
For younger toddlers (12–24 months):
You'll want sturdy board books with pictures (especially photos) of kids doing the things they do every day. Books about bedtime, baths, or mealtime are all good choices; so are books about saying hello or good-bye. Keep active hands busy with lift-the-flap pages and textures to feel.
For older toddlers (24–36 months):
Kids this age are starting to turn paper pages, so it's a good time to move beyond board books. They're also beginning to understand the mechanics of reading. They like books that are repetitive and easy to memorize so that they can "read" along.

By now, you will start to know what your child likes. Whether it's trains, trucks, or stuffed bears, find books about these things. Kids this age also like books about children, families, and animals.
Toddlers love to look at homemade books, scrapbooks, or photo albums full of people they know (try adding simple captions). Poetry and songbooks are good choices for this age group too. You may find that story time turns into sing-along time.
Easy Ways to Keep Books Available
Toddlers love to choose and look at books on their own. Keep books in a basket on the floor or on a low shelf where your child can reach them and look at them by themselves. Keep some books in the car and always have a few handy in your bag for long waits at the doctor or lines at the grocery store.
Visit the library or the bookstore and let your child pick books to read at home. Looking for the best tables and chairs for a baby playroom? Look no further. My Baby Nursery has you covered.
Many libraries and bookstores have toddler story times that kids enjoy. And let your child see you reading for fun. It's a great way to be your toddler's reading role model.
Why Is Reading Important for Children?
Reading is essential for versatile needs, especially for the child's proper mental and cognitive development.
When children are ready to read independently, they begin to develop critical language and good skills by speaking and reading to others. The time you spend reading to your child helps them to reinforce the bare words of language formation.
As the child grows older, they will begin to read on their own. The more words they read, the more they will express themselves. Not only does this enhance their reading comprehension, but their everyday vocabulary makes them more articles and well-articulated. Reading books is also essential for learning a new language that allows non-native speakers to contact the words used in the context.
Reading exercises the brain. The more children exercise the brain, the better their memory will be at the end of the task. It seems common sense, but many find it challenging to run the early stages of primary education, where they are still struggling with basic comprehension.
The great thing is practice makes perfect sense, at least in terms of reading. The more a child reads, the better they will get no.
Reading for sure improves reading concentration. When children regularly sit and practice concentrating on a story, they develop the ability to do it over a more extended period.
What is required to understand most is that when children read a book, they practise using their memory.
To understand the story, they need to remember the characters' names, background, inspiration, history, personality traits, and the various plots and subplots that weave the more significant story together.
If a child has read a book and has already predicted what might happen or who might be responsible for a mystery, the child has experienced how reading can challenge critical thinking skills. The child of analytical abilities needs to plot, compose, develop character, and critique stories.
Reading exposes children to different regions of the world.
Through reading, children can learn about people, places, and events outside of their own set of experiences. They come into contact with the way of life, ideas, and beliefs about the world that may differentiate or even challenge them from the people around them. Reading opens the door to discovering new passions and interests and further educating themselves on anything they are interested in.
When they read, their brain translates words into pictures.
They are portraying not only how the scenes look but also how the characters feel. They associate these images with their own experiences and ask themselves how they feel in a similar situation. These facts of reading improve imagination skills to a great extent.
Reading develops empathy.
Children are also engaged with their sense of heart when they use imaginations to understand how the characters are feeling. As with task, the more they practise empathy, the better they can recognise and think with others.
Reading makes children better in all aspects of the School.
The benefits of reading are not limited to subjects like English and Mathematics. The children who read tend to do better in all matters, and they do ideally better through School. Numerous studies have shown that students who come in contact with preschool students are more likely to do well in all areas of formal education.
Think about it: if a student struggles to put words and sentences together, how should they discover new things and make other things available to them available in the textbook?
Reading well is fundamental to developing a good self-image. Poor readers often have less opinion about themselves and their skills than their literary classmates. This can lead to isolation, discourage children from learning altogether, and, as a result, they suffer from behavioural problems. Online baby product directory at My Baby Nursery.