Do you feel like you're in a rut? No time to see your friends and no idea where to go with your newborn that's not too crowded or noisy?
Well, there are plenty of places you can still enjoy yourself. 
If it's your baby's first day out, you might not make it beyond the end of your street. But once you've been out a few times, you'll probably need a change of scenery. 
Fresh air is suitable for both mum and baby. Plus, sitting in the house all day would drive anyone a little crazy.
Start by getting prepared. Before you leave, make sure you know what to pack in your baby changing bag. 
Check your baby's dress for the occasion (more or fewer layers, depending on the temperature) and always bring sun cream.
When you're ready, the next step is to go! But where to? 
We've looked at the top places to take babies to try and make your next day out stress-free and straightforward. Here are some ideas for when it's just the two of you! 
Check out our extensive range of baby nursery change tables.
Top Places to Go With a Baby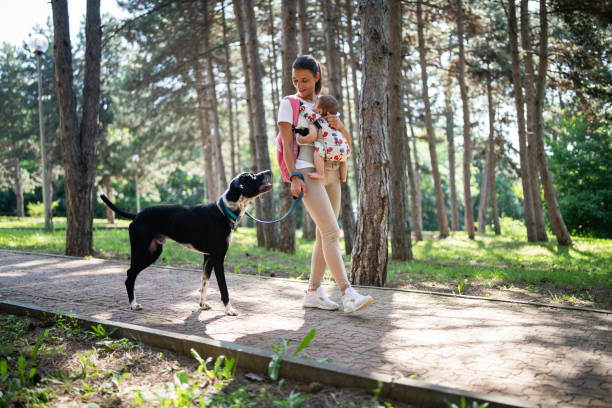 Park
One of the best places to go with a baby is your local park. Bursting with new colours, sounds and smells, the park is excellent for a breath of fresh air.
Newborns are very vulnerable to germs, so they shouldn't be around busy areas. Open, airy spaces like the park are perfect for a quick stroll with your baby because you won't come into close contact with lots of people. 
Plus, when your baby's old enough, they can enjoy the park swings too!
Supermarket
For the first few weeks after birth, you can grab the essentials from a corner shop. But when your partner goes back to work, you might be left to do the 'big shop' by yourself. 
Luckily, supermarkets are one of the most accommodating places to take babies. Car seat trolleys are ideal for newborns who can stay strapped in. 
Or older babies who can support themselves can sit in the trolley seat while you scour the aisles.
Café
A café can be one of the most relaxing places to go with a baby. 
Mums need me-time too, so take a break with your little one and pop into your favourite coffee shop after an afternoon walk.
Enjoy some fresh coffee (and maybe a muffin, too) while the baby kicks back in the pram. It's a good idea to avoid the early-morning rush in case it's too hectic and loud. 
Try to go in after feeding time, too, as your baby will hopefully drift off to sleep and leave you to your latte.
Beach
If it's a nice day, why not go for a stroll along the sand? The beach is an ideal location to take a baby, as long as you keep your tot safe. 
Sun protection is critical, so remember sun cream, a pram cover and a sun hat. Keep your little one out of direct sunlight and avoid going at midday – it'll be too hot.
While it probably won't be warm enough to sunbathe in the AU, you might be jetting off abroad with your baby. 
If you are, make sure to check out what to pack in your travel changing bag before you go. Anyone for ice cream?
Cinema
Forget blaring theme music and dark screens – go to the baby cinema instead! Cinemas and theatres can be the perfect places to take babies. 
Many of them host shows adjusted for young children so that parents can watch the latest blockbuster in a baby-friendly environment.
Baby cinemas lower the volume and soften the lighting, so your little one feels safe and comfortable while you enjoy the film.
Aquarium
Zoos and petting farms seem like great places to go with a baby. However, open spaces with animals can be full of germs – something you don't want your newborn near. 
Also, young infants probably won't understand or enjoy the experience, so maybe wait until they're older.
Instead, why not go to the aquarium? With bright fish and colourful plant life, your baby can enjoy a whole new experience. 
Zoos are more enticing once you have a curious toddler, but for newborns, this more contained and smaller environment—with its slow-moving, patterned fish—is just the right speed.
It can encourage them to track movement with their eyes, typically between 8 and 12 weeks.
Many attractions like the aquarium offer free tickets for babies too!
Museum
Okay, so a tiny baby might not know their Picassos from their Warhols, but a museum is still one of the best places to go with a baby. 
New babies are still developing their various senses, including eyesight—so things generally tend to be a blur for them. But they can see items with high contrast, so make a beeline for the modern art section. 
It will also coax along with your baby's ability to see colours, which kicks in at around two months of age.
Just like the aquarium, a museum is stimulating, engaging and completely new. 
Don't think their age will stop them from having fun—museums are visual entertainment for babies.
It doesn't just have to be an art museum either—there are lots of science and discovery museums with interactive exhibits for young children.
Swimming
Take your youngster to the local pool for a fun afternoon of splashing about! Although babies can't swim quite yet, they can still enjoy playing in the water. 
You could even start early and try infant swimming lessons if you want a real water baby!
Babies can go swimming at any age, before or after vaccinations. 
However, many new parents wait until their little ones' six weeks old before they start swimming, especially if mum has had a C-section or difficult birth.
If your swimming pool is inside a leisure centre, why not see what else is on offer for babies?
Leisure Centre
Leisure centres are one of the top places to take babies because of their family-friendly facilities. 
As well as swimming, leisure centres often have soft play, baby sensory classes, parent and toddler groups, storytime sessions and more.
If you're thinking about places to go with a baby, remember you'll need to bring all your little one's essentials. 
Restaurant
Your baby won't be enjoying the special of the day, but she will be exposed to new smells and new faces as you enjoy a well-deserved meal out.
Dining out doesn't have to be off the menu now that you're a mom. 
Just save the fancy places for kids-free nights and scope out restaurants with kids' menus if your little darling's joining the party. 
Even if she's too tiny for fish sticks, kid-friendly options mean the restaurant probably has high chairs, changing tables, and waiters who are used to dealing with wee ones.
Bring plenty of distractions, from pacifiers to board books, and enough snacks to keep your grabby gourmand from snagging forbidden foods off your plate. 
If possible, opt for patio seating. There's more room to park a stroller or car seat and more ambient noise to drown out baby gurgles.
Animal Shelter
Infants 2 months and older will enjoy watching the frolicking puppies and kittens. Caution: You may be tempted to add another mouth to feed.
Your old office.
Reconnect with the outside world by visiting the work gang. Hopefully, they'll take a break from oohing and ahhing over the baby to give you the latest scoop on office gossip.
Farmer's market.
Stock up on fresh food and fresh air. Outdoor activities are great for everyone. 
Getting a little exercise gives you energy. And the motion and sunlight help parent and baby sleep more soundly.
Public garden.
Babies can gaze at patterns and colours—or sleep—as you relax in the tranquillity of the place. Take time to stop and smell the roses!
Amusement park
A ride on Space Mountain may be years off for your munchkin, but there's still plenty to love about a day at an amusement park with a baby on board. 
For one thing, she'll be dazzled by sights and sounds: strolling musicians, colourful balloons, parades, and all those people. 
(The trick is to avoid overstimulation and scary stuff like clowns or giant cartoon characters if your sweetie's skittish.) 
Team up with other moms or bring along your partner so you can swap stroller duty and take turns on the Tilt-A-Whirl. 
Just be sure to bring extra diapers, wipes and baby food since they'll be hard to find in the park, not to mention pricey.
Looking for the perfect nursery portable cot? My Baby Nursery have you covered. 
How to Choose Infant Friendly Holiday Destinations
We are wondering how to choose the best place to travel with an infant? Please find below some of our requirements when we decide where to travel next.
Transportation
An important consideration when we choose holiday destinations with our baby is whether transportation will be safe for our little one.
For example, you might want to look into whether taxis and private transfers offer infant car seats.
If they don't, it might be best to rent a car and add on a child car seat to the rental costs.
If you are planning on taking public transport, how safe are these to use? Some countries are crazy when it comes to driving.
Think about what you are comfortable with and choose the best vacation with a baby destination that ticks your boxes.
Climate
Do have a look at the average temperatures and how much rain the destination will get at the time of year you plan to visit.
If you make the mistake of travelling to Asia during their hot season, your baby may develop a heat rash from the constant heat, and it will make life harder than it needed to be. 
If you also go to a place when it's freezing, it will be tricky to keep your *
Baby warm and snug in the temperature.
Keep Travel Time Short
Keep flight time as short as you can. It is much easier to fly with a newborn who sleeps a lot, in comparison to a baby who has just become mobile.
It might be a good idea to pick infant-friendly travel destinations that are closer to home. An 8-hour flight overseas might be okay, but a 15-hour long haul flight will be much more complicated.
So whilst we list travel destinations from all around the world in our list below, it will be essential to consider the ones located closer to your home.
Also, think about how long your transfers are once you land and keep your travel days nice and short to have plenty of downtime for your baby.
Safety First
The best countries to travel with a baby will always also be the safest ones. Have a look to see if there is any unrest in the destination you will be visiting.
Have a look at which vaccines you might have to get (and whether your baby can even get them). 
It might be best to avoid rural and remote areas of a country until your baby is a bit older.
Consider Health Care
Think about how available amenities and healthcare facilities are that you would typically be comfortable with at home. 
Are there good hospitals, and will the medical staff be able to understand you?
Baby Facilities
Another thing that will make travelling with a baby easier is choosing a destination that has baby facilities readily available.
Can you find hotels that have baby cots available? Are high chairs available in restaurants, and are there baby change rooms?
Of course, you can take your cot and high chair with you, but we prefer to keep things as simple as we can.
How easy will it be to purchase baby diapers, formulae, baby food, or baby medication?
Also, think of your baby's age; the best places to travel with a newborn will not be the same as the best places to travel with a 1-year-old because a 1-year-old is mobile (so think about how clean the roads will be).
Be aware that they are also eating and drinking water (so how safe is the water and food in the country you are visiting).
Best Places in the World to Travel With a Baby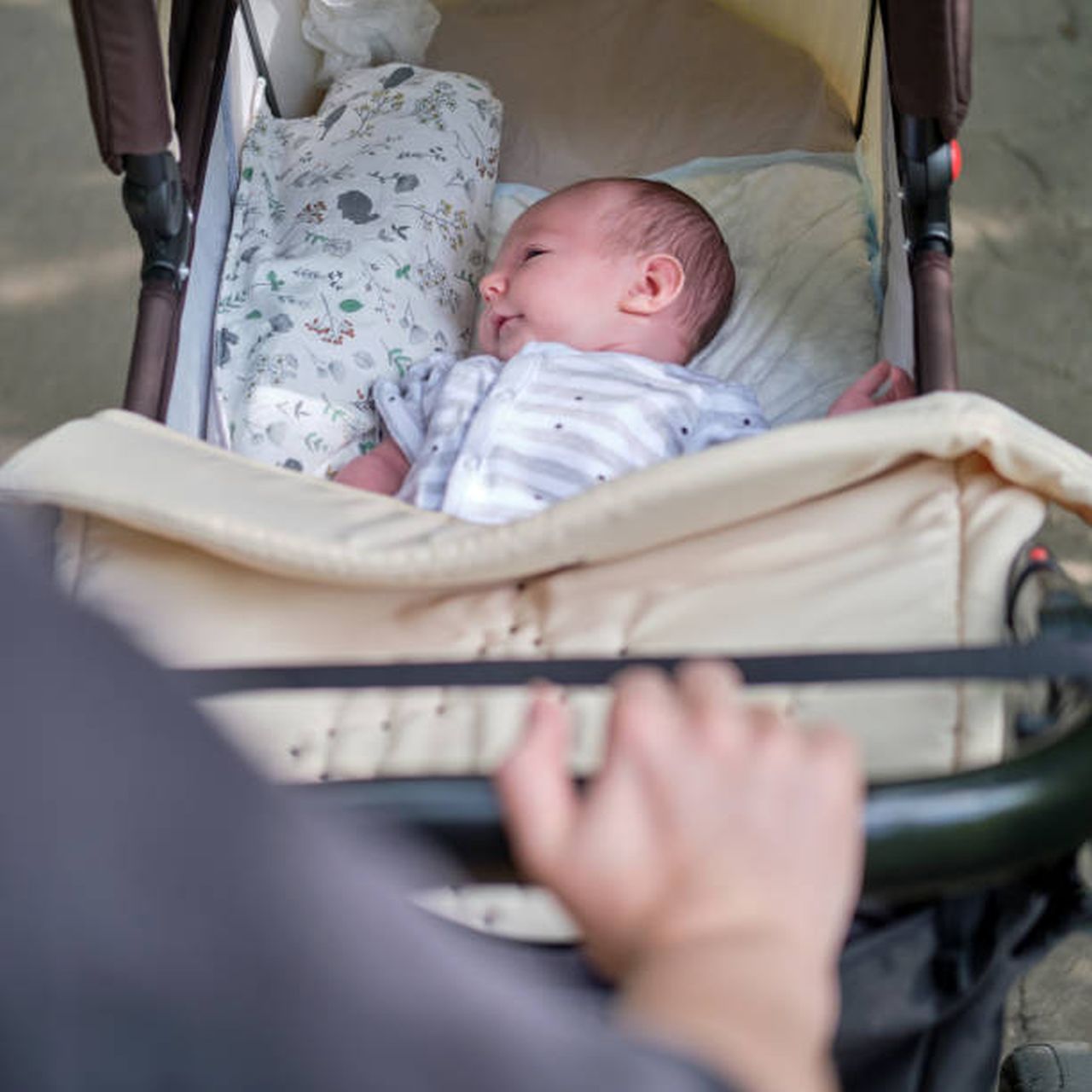 Tuscany, Italy
For one of the best holiday destinations with a baby or even older kids, head to beautiful Italy!
Children are welcome in this country, and you will find that Italians will often go out of their way to help parents.
Italy is one of the best places to go on holiday with a baby, and it is straightforward to find some beautiful family-friendly accommodation options.
You can also find many beautiful small towns scattered through Tuscany that will allow you to explore this region of Italy without the masses of tourists.
Recommended attractions in Tuscany that you should see with your baby include the Leaning Tower of Pisa and The Boboli Gardens. You should also try to visit Capo Sant'Andrea on Elba Island if time permits.
Italy is arguably the best place to travel with baby options for us so far, as well as one of the best baby-friendly travel destinations and baby-friendly countries.
Tips:
Bring your baby carrier along as you will often find stairs at the main attractions in Italy.

Always have a baby change mat on hand as change tables in public restrooms are rare

Pre-book your taxi online; that way, you can request a baby car seat for the transfer as well.
Japan
I was wondering where to travel with a baby in Asia? Japan is one of the best places to travel with an infant in Asia. This destination is very baby-friendly.
There are "Baby Cafes" located throughout Tokyo with childproof areas and food for mom and dad to purchase.
There are also family rooms located throughout (mainly in the larger supermarkets) around the larger cities where moms can nurse or change their baby.
Baby supplies are available from pharmacies, and let's not forget how super clean the country is (you really won't see rubbish anywhere!).
Tips:
Bring your baby carrier along and leave your stroller at home.

You will typically find beautiful baby rooms in supermarkets.

Public restrooms should have change tables and usually have a parent-friendly toilet which includes a baby highchair, so you have somewhere to pop the baby whilst you do your business.

Choose Airbnb's over small hotel rooms.
London, England
London is one of the best places to travel in Europe with a baby.
This city has parent rooms and changing facilities readily available, which makes it a great place to visit with a baby.
Many sights can easily be accessed by public transportation or on foot. 
We love how easy the city is to navigate with a stroller; use the step-free Tube map to navigate the underground with your stroller.
Breastfeeding in public is accepted and considered perfectly normal. Children under five can travel for free on public transport, and there are plenty of family-friend restaurants around.
If your bub is a bit older, he/she might also really enjoy outings to a baby disco, one of the children's theatres, the city farms, zoos, or a day out at one of the many parks.
Tips: 
Book your taxi online. Book Taxi London is a reliable website that you can use to quickly and easily book your taxi (you can even select to have a car seat for your little one)!
Bali
After one of the most affordable places to visit with a baby? With rice paddies, waterfalls, beaches and great people, Bali certainly has it all.
This dreamy vacation is very baby-friendly, and nannies or babysitters are super affordable. You can also very easily rent baby gear and equipment for super low prices if you need them.
Hotels and resorts will be equipped with baby cots and high chairs, and with a bit of effort, you can also pre-book transfers that have baby car seats in.
We highly recommend you avoid Kuta and head to more family-friendly areas such as Canggu, Ubud, Legian, Jimbaran or Nusa Lembongan.
We love to combine some time in Ubud to soak up the peaceful rice paddy atmosphere together with some luxury and relaxation at one of the beachside areas such as Canggu or Jimbaran.
Bali might be the best place to travel with a baby for those living in Australia.
Tips:
Bring your baby carrier along and leave your stroller behind

Always have a baby change mat on hand

Book a cheap nanny to tag along with you on your outings

Pre-book your transfers if you wish to have a baby car seat

Don't forget to bring along your sun tent for the baby, as well as some handy and essential beach items for baby
Montreal, Canada
After stroller-friendly places to visit with a baby? One of the nice things about Montreal is that it's very stroller-friendly.
Numerous kid-friendly festivals occur throughout the year.
Popular attractions include Jean-Talon Farmers Market, Clock Tower Beach, and The Botanical Gardens.
Conclusion
So hopefully, if you have been wondering where to travel with an infant, you have managed to make a list of the best holiday destinations with a baby that you would love to visit.
The best destination with a baby will be different for each of us as it depends on your current location, as well as what sort of current baby 'comforts' you might be used to.
Most parents feel most comfortable when they choose destinations that offer the same level of baby care as the country that they live in.
Ultimately you can travel anywhere in the world with a baby; after all, babies are born in each country worldwide.
But the most comfortable holiday where you will be less stressed out will be the country that matches your current standards of baby facilities, amenities, and healthcare.
And as a last resort, go with your gut instinct. If the destination doesn't feel right, it might be best to leave it until your child is older.
At My Baby Nursery, we have a huge range of portable cot for baby!