No. The Academy of Pediatrics and SIDS prevention groups caution against using crib bumpers. (This includes the "breathable mesh crib liners" that are now on the market.)
Indeed, many crib bedding sets are still sold with bumpers. And you may be tempted to use some bumper or liner to keep your baby's limbs from slipping between the crib slats or your baby's head from banging against the sides.
But there's no evidence that these products prevent injuries. And reports show that they can lead to suffocation, strangulation, or entrapment. Some bumpers also reduce the flow of fresh air in your baby's crib, which is considered a contributing factor in SIDS.
If your baby is mobile and you're concerned about her getting her limbs stuck between the slats of the crib, consider zipping her into a sleep sack.
The safety standards for cribs now require that the slats be close enough together (2 3/8 inches or less) so that a baby's head could not get wedged between them. That's all the more reason to make sure the crib you're using for your baby meets safety requirements. Could you read our article on how to buy a crib?
Once you dive into the research, though, experts will tell you that the answer to "Should you use a crib bumper?" is an unequivocal no.
Pads, liners and other crib accessories are a risk: a study in Pediatrics reports that unintentional suffocation is the leading cause of injury death among infants, and soft bedding accounted for 69% of those cases.
Data from the Consumer Product Safety Commission (CPSC) backs that up: It found that, between 1990 and 2016, there were 282 injuries and 107 baby deaths associated with crib bumpers.
Infants cannot voluntarily roll from front to back or back to front until 4 to 6 months of age, sometimes later.
This means if an infant ends up face-down in any soft material, they can't get themselves out of this position. This sets a child up for Sudden Infant Death Syndrome or other sleep-related infant deaths.
The guidelines from the Academy of Pediatrics (AAP) on the subject are similarly clear: given the fact that bumpers do very little to promote safety for our youngest infants, who are at the highest risk for injury and death associated with bumpers, and because bumpers increase the risk for accidental suffocation and entrapment, bumpers should not be in the crib.
In March 2020, the CPSC voted to advance rulemaking on a federal safety standard for crib bumpers that would prohibit the sale of bumpers that weren't firm, were more than 2" thick and didn't allow for airflow.
That's not to say that a child can never be injured by the crib slats. As pediatric emergency medicine physicians and mothers, we can tell you we have seen and treated fractures from children twisting their legs in between two crib slats.
But toddler fractures, while disconcerting, can and do deal with proper management. Unfortunately, the same cannot be said of SIDS or sleep-related infant deaths.
Bumper pads are of little use in keeping a baby safe, according to the AAP. They may appear to be a great way to protect your baby, but crib bumpers increase an infant's risk of accidental suffocation and entrapment.
We understand that one is advised to remove crib bumpers after 5-6 months because some kids will use them as a step on their way over the crib rail and out of the crib, not because they present a SIDS hazard.
The safest sleep environment is on a firm mattress with nothing but a well-fitting sheet (and no soft bedding). Even mesh or "breathable" crib bumpers pose a risk of entrapment and strangulation, and older kids can use them to help climb out of a crib, causing a fall.
The CPSC has issued safety guidelines to help parents make sure they are using bed bumpers safely with young children. Firstly, you shouldn't use bed bumpers for children younger than two years old (between 2 and 5 is optimal).
Mesh Crib Liner. Mesh crib liners are the most common crib bumper alternative that people use. These are safer for your baby than the normal solid crib liners. The mesh design allows air to flow through, which significantly reduces the risk of suffocation.
Do Not Buy Crib Bumpers Until You've Read This Article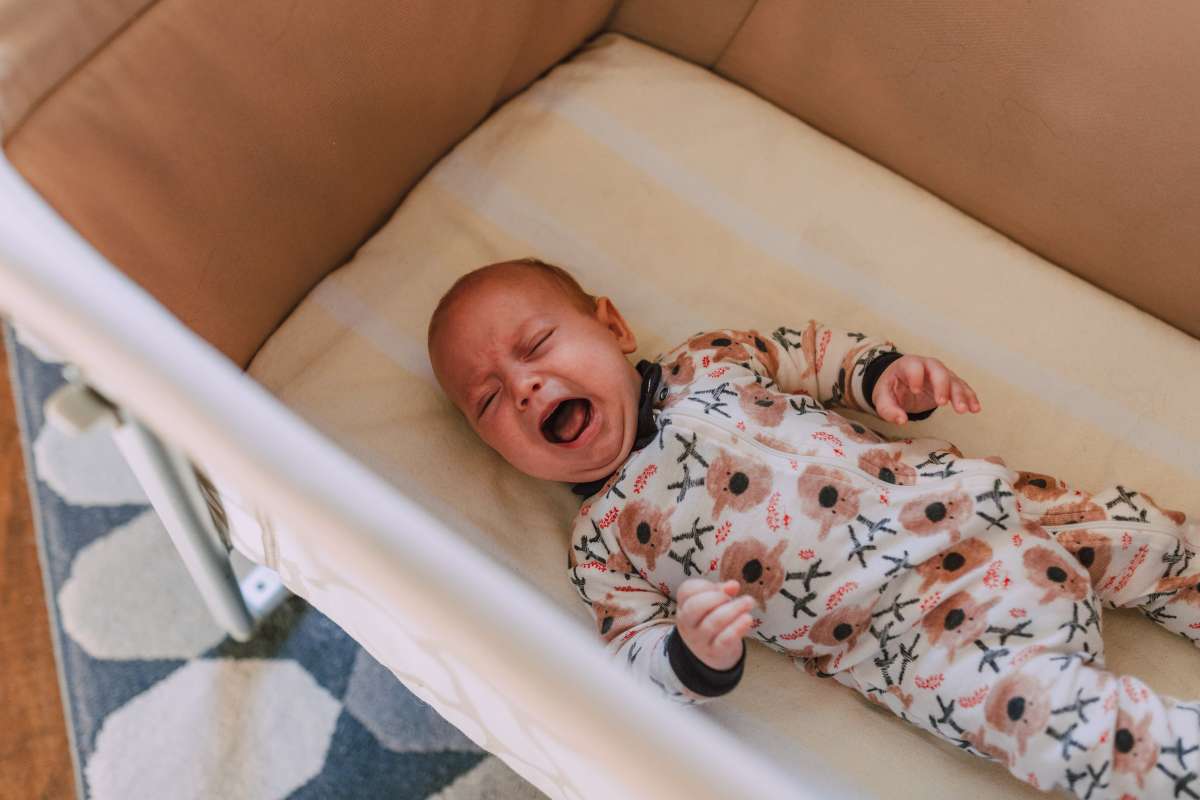 There have been a lot of changes in the world of crib bumpers recently. Here's what you need to know.
Does anyone else have a terror-fueled desperate relationship with crib bumpers? 
On the one hand, they seem so irresistibly handsome…
They keep the baby's arms and legs from getting stuck in the slats, sending off a 3 am screamfest that's hard to recover from. 

They prevent headbanging crib parties during blissful nap times.

They corral the pacifiers, increasing the baby's chances to find one on his own. 

They block the baby's view of us using gentle sleep coaching techniques. 
On the other hand, crib bumpers have a dark side that's hard to ignore. 
A new study in Pediatrics said that unintentional suffocation is the leading cause of injury death in infants, and of those tragic deaths, 69% involved soft bedding. (Which is more than just crib bumpers, but does involve crib bumpers, so it is worth mentioning.) 

The U.S. Consumer Product Safety Commission found 282 injuries and 107 baby deaths associated with crib bumpers. *shudder*

The American Association of Pediatrics doesn't mince words: They say crib bumpers are a no-go. 
It's easy to ditch the crib bumpers after reading statistics like that. Who wants to take the risk? 
That said, when you've not slept in weeks, justification can come creeping in with plenty of tempting words "it won't happen to us," or "it's such a small minority." 
Fortunately, it doesn't have to be all or none.
Much of the discussion around whether crib bumpers are safe focuses on fabric crib bumper pads. Still, there are other types of bumpers on the market, including vertical bumpers, individual crib slat covers meant to prevent head bonks, and mesh crib liners, which are intended to keep flailing little arms and legs inside the crib.
Given that mesh crib liners would seem to have better airflow than crib bumper pads, and as the CPSC points out, they're thinner than traditional bumpers with little to no padding, it's understandable that many parents wonder, are these kinds of crib bumpers safe? No. Mesh crib covers and slat covers still pose a risk of strangulation and suffocation.
Looking at CPSC data, 13 per cent of the non-fatal incidents and concerns reported between 2008 and 2019 involved a breathable bumper or mesh liner. These incidents included "slat entrapments," where a child's arm or leg became trapped between the crib slats despite the presence of a mesh bumper.
The CPSC is gathering more information on the safety of mesh and vertical bumpers. The AAP echoes this sentiment, saying in a 2019 report, "more research is needed to verify the safety of supposedly 'breathable' crib liners, as the risks of suffocation may outweigh the minimal safety benefit.
Some crib bumpers are marketed as being safe, but for something to be promoted, there should be studies showing that they are safe, and currently, there's not enough data there to prove that crib bumpers are safe.
In the meantime, it's better to be safe than sorry. Bottom line: The best way to keep babies safe in their crib is to follow the AAP's safe sleep guidelines. Place the baby to sleep on their back with nothing in the crib—that means no blankets, pillows, stuffed toys or crib bumpers—except a fitted sheet.
Here's The Deal With Crib Bumpers And Bumper Alternatives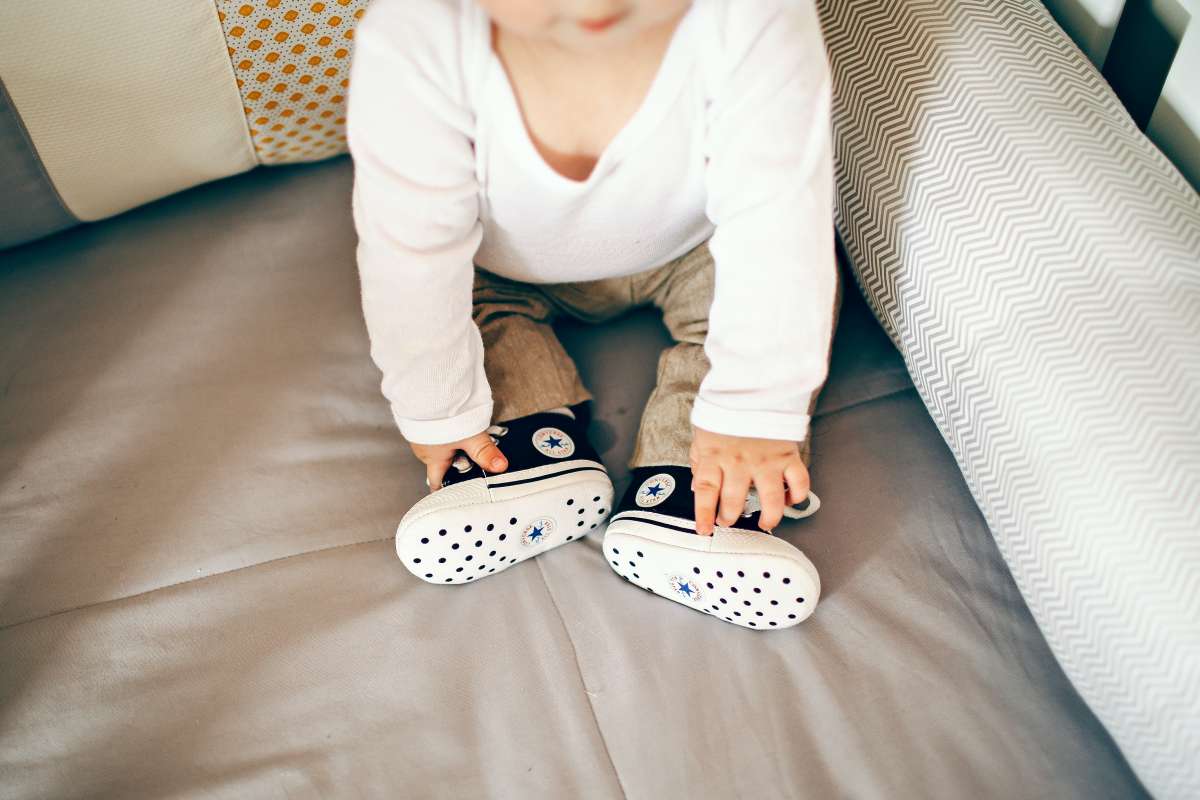 Are you considering purchasing a crib bumper for a baby on the way? Fluffy, patterned, and soft to the touch, crib bumpers have been sitting on the shelves of mainstream retailers for decades.
Though seemingly harmless, crib bumpers can increase the risk of SIDS. 
(Yikes!) From 1990 to 2016, 107 fatal and 282 non-fatal incidents (related to suffocation, strangulation, and entrapment) were connected to crib bumpers. Even scarier? In the more recent years of the study (2008 to 2012), the annual rate of crib bumper-related deaths nearly tripled.
Crib bumpers should "absolutely not" be available to consumers, and he gave us three reasons why he recommends parents keep crib bumpers far away from, well, the crib:
Until about 3 to 4 months old, babies don't roll, and it's unlikely an infant would generate enough force to be injured.

Before 4 to 9 months old, babies can roll face-first into a crib bumper — the equivalent of using a pillow. There's certainly a theoretical risk of suffocation.

After 9 to 10 months old, most infants can pull themselves to a standing position and use the crib bumper as a step to fall out of the crib.
The Academy of Pediatrics also states crib bumpers should never be used — and the warnings don't stop there.
There's just no need for crib bumpers. Parents worry about their child getting an arm or leg caught in the rails, but crib bumpers can lead to major issues.
The potential danger related to traditional crib bumpers is clear. For many parents, however, bumpers are still an essential part of outfitting their little one's crib. Jacobsen, who works with families that have trouble parting with the idea of a crib bumper, recommends going the mesh route.
Some parents will be purists and choose nothing at all, but for parents who want to use a crib bumper, the mesh is the only way to go.
Crib bumper alternatives are available. They're typically made with mesh or other breathable fabric. If you use one of these alternatives, you have to remove them before the baby can pull themselves to standing. Otherwise, they can be used as a step to pull themselves out of the crib, potentially causing a hazardous fall.
Ditch the idea of bringing home a crib bumper altogether, and opt for a safer alternative. Here are seven of our favourite crib bumper alternatives for the parents who won't go completely bare.
Breathablebaby For Pottery Barn Baby Linen Mesh Liner
Keep it simple with a subtle, light grey liner. Made of breathable mesh, this crib bumper alternative's air channel technology will help parents rest easier when the lights go out. It doesn't hurt to buy two, either, so you have a backup when the other is being cleaned.
2-In-1 Breathable Mesh Mini Crib With Mattress
Take out the middleman: You don't need to worry about a bumper if the entire crib is essentially a bumper. The mini crib from Breathable Baby is a wooden crib with full mesh sides. It comes with a mattress, and the whole thing is slightly larger than a play yard. It's a great balance.
Shnuggle Air Bedside Sleeper Infant Crib
She's beautiful. She's grace. She's a space-age, breathable crib.
This crib from Beaba can be a smaller infant height or a full-depth crib. There's no need to worry about the baby's arms or legs getting stuck because the exterior is mesh. It's beautiful, comfortable, and truly just an absolute feat of engineering.
Classic Breathable Mesh Crib Liner
This breathable mesh liner is so cute. Featuring an adorable whale pattern with a navy blue trim, this crib bumper alternative is the perfect addition to a nautical-themed nursery.
Cribwrap Wide Long Pink Fleece Rail Cover
Maybe you're ready to part with the idea of a crib bumper but still need an added layer of protection. A padded railing cover protects your little one from banging their head accidentally without restricting airflow.
Classic Breathable Mesh Crib Liner
You won't have to worry about your babe getting stuck in their crib with this fun, printed, protective-mesh crib liner. If you have a woodland nursery theme, this owl liner will be the perfect fit.
Classic Breathable Mesh Crib Liner
If you want a more neutral aesthetic for your baby, this starry mesh liner is the perfect crib bumper alternative. BreathableBaby offers some whimsical patterns to jazz up your baby's nursery.
For a nursery that isn't following any particular theme, this is a charming addition.
So if baby crib bumpers aren't safe, what are your alternatives? We see why people like crib bumpers. We have kids, and when they were young, they sometimes got their legs caught between the slats. But unfortunately, there isn't a great alternative to crib bumpers.
Hammond does have one suggestion, though: a playard or portable crib (often used while travelling). Hammond says she used one herself for her third child. With bendable mesh sides, babies can't put their feet through them or bonk their heads.
Sleep sacks are another safe alternative to prevent babies and toddlers from sticking their feet through the crib slats. These wearable blankets are like little sleeping bags that keep feet contained (but still free to kick throughout the night).
Sure, a baby might bump their head now and again, or yes, try to stick their arms where they don't belong, but don't let that worry keep you up at night. Given the low risk of injury in cribs, [a crib bumper] is unnecessary. When it comes to baby crib bumpers, the dangers far outweigh any benefits.
Conclusion
The Bump and the materials and information it contains are not intended to, and do not constitute, medical or other health advice or diagnosis and should not be used as such. You should always consult with a qualified physician or health professional about your specific circumstances.