The linen is the first type of material used in bedsheets. Linen is a textile made from the fibres of the flax plant. This type of fibre is very absorbent. The garments that are made of linen are cherished for their brilliant coolness and cleanliness in hot weather. The flax plant was cultivated for centuries and is woven and spun by the Egyptians. While the process of making the linen can be very tedious, the results are still worth it.
The Europeans were the first ones to bring the linen to the New World. Subsequently, it began to flourish in the colonies, which lasted for more than 200 years. Cultivating the linen is extremely time-consuming. Therefore, most American women between the 17th to the 19th century worked tirelessly in making bed sheets, pillowcases, towels, and napkins that are made from linen. In the 1830s, cotton became the most prominent manufacturing material in the United States. Lastly, due to technological advances after the 19th century, it has been easy to manufacture any types of material.
What is the most comfortable space in your home? If you didn't say your bed, that's a problem. While you want to be able to relax in your living room and outdoor space, your bed is the most important place to assure you have a comfortable haven from everything else. You should go to bed at night knowing you'll get a perfect night's sleep to prepare you for the next day. And that involves more than a luxury mattress.
Your sheets are extremely important to creating the ideal sleep environment, but to assure you choose the kind of sheets that are best for you, it's essential to first know what sort of options you have available to you. It might surprise you the variety of bedding options that are out there, especially when you realize that it's not just different materials and thread counts. When you purchase sheets, you have to sift through material types, thread counts, cooling properties, elasticity, and more to determine what's going to work best for you. We've prepared a comprehensive list of some of the most common sheet types on the market and their benefits, so you can make an informed purchase that will make your bed the most comfortable space in your home.
What Are the Two Categories of Bed Sheets?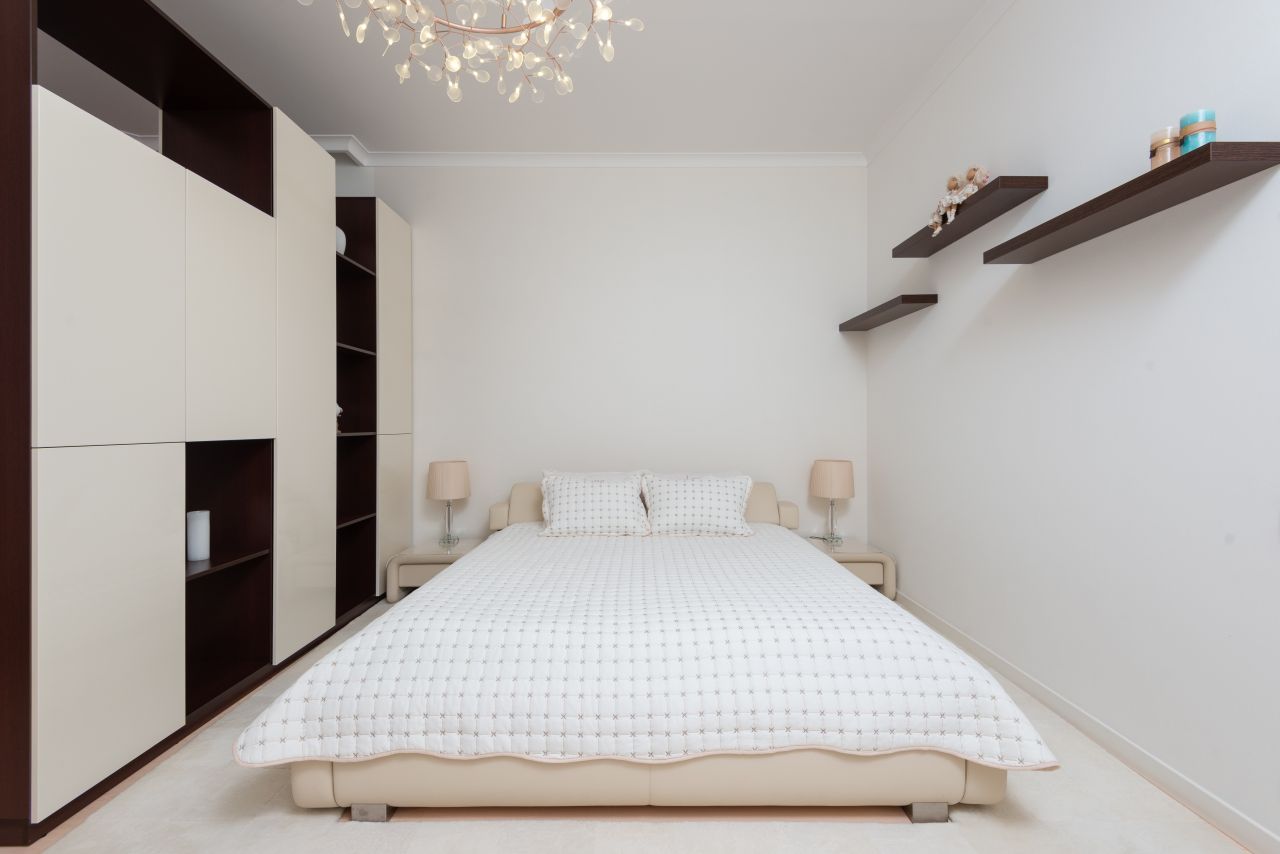 Flat
The flat sheet goes on top of the fitted sheets and under the blankets. They come in all sizes and materials. Many people believe that they're not necessary, but they are great for making sure that an individual's sweat does not reach the blankets.
Fitted
The fitted sheet is the one that goes over the mattress. It includes four pockets for all the corners of the mattress. They are securely placed and don't easily pop off due to the elastic grippers in the pockets. The focus when purchasing fitted sheets must be getting the right size for the mattress. Too big or too small will both prove problematic. It is crucial to ensure that the right size is purchased to achieve good quality sleep.
What Kind of Types of Bedsheets to Consider?
When you buy your bedsheet, you need to consider a lot of things. You are probably asking yourself if they are strong, if they feel comfortable and so on. However, the first thing to look at is if they are soft; this is a good indicator in terms of quality.
As there are many types of sheets available, then it is a good idea to discover what features matter to you. So have a look at this:
Materials – no matter if we talk about silk, wool or linen, they are all organic, so they are usually done without any kind of pesticides. IT is good that you go for organic sheets that don't have any kind of synthetic materials
Budget – this is, for sure, an important aspect because we all want the most comfortable types of bed sheets. However, not everybody is going to have the same budget for it. There are many soft and durable quality bed sheets that you can go for. Just make sure you start with a solid one in mind while you begin the search for the best bed sheets.
Manufacturing will allow brands to make high thread counts, but this doesn't mean the quality gets increased. Go for 300 to 500 when you want a sweet spot in terms of softness and strength
The best bed sheets have to be comfortable, and they can also be allergy-resistant. They are also easy to wash, and most of the time, budget-friendly. When you choose the material to think about the needs of your family.
Families that have a lot of beds need to wash them faster. People that have sensitive skin will sleep better on hypoallergenic fabric that is soft to the touch. Just put the needs you have and personal preferences first. We made a list of different types of bed sheets that you can choose. Have a look and see if you can find yours.
Different Types of Bed Sheets
Bamboo
The bamboo fabric is among the best choices for bed sheets, and there is a big shift towards bamboo sheets in recent years. They are very durable, silky, soft, the most breathable, and are anti-bacterial. Bamboo sheets offer the best of both the cotton and silk sheets without the ridiculous price tag that comes with silk.
Bamboo bed sheets are made with the bamboo pulp. The pulp goes through some chemical process to produce fibres. Bamboo bed sheets are very soft and breathable as cotton. And they are good for the skin too.
Blends
The most common material blend is cotton and polyester, which creates an affordable option to 100% cotton that remains breathable and smooth. However, you'll find a number of different blends on the market today that create a compromise or even a better feel than some of the single material products on the market. A good example of an innovative choice is a cotton-rayon blend, which gives you the comfort of knowing that you haven't had quite as harsh of an impact on the environment but also delivers a breathable, smooth sleep environment in a sheet that is wrinkle-resistant for a better look, even if they've been folded for a while.
Cotton
Cotton sheets are extremely popular for various reasons. Cotton is one of the easiest materials to wash, it's breathable that keeps you cool, and the cotton gets softer over time. Also, they are very durable. Cotton is also a very forgiving fabric, and stains are washed out without problems.
Commonly, there are two types of cotton bed sheets. One is Egyptian cotton and the other Upland cotton.
(i) Egyptian Cotton bed sheets are luxurious because they are made with extra-long fibres. It is very soft and smooth.
(ii) Upland cotton is made with shorter fibres. It is not as soft as the other varieties.
The cotton bed sheets are breathable, durable, soft, easy-to-care, etc. So, it provides a peaceful sleep and is affordable as well.
Flannel
Flannel is a great option, especially for cold nights. Flannel does a great job trapping body heat. Flannel is made of cotton that has been fluffed to be softer. When fibres are combined with flannel, the sheets become much more durable and have a longer life than sheets that are solely made of cotton. Lastly, this fabric is very soft and provides a cozy feel against the skin.
While flannel is cotton, it's best considered separately from other cotton weaves because it's warmer and better for cold winter nights. It traps body heat, keeping you toasty while you sleep. However, if you have night sweats or need to sleep in a cool environment, flannel may not work for you, even in the dead of winter. When looking at flannel, keep in mind that it's not measured or rated by thread count at all. Rather, the quality of this particular cotton weave is measured in ounces per square yard, as it's a loose weave that incorporates a technique similar to two-ply sheets without the worry of the material losing durability or strength.
Warm, soft, exquisitely cozy — flannel bedding is a signature at Garnet Hill. Our flannel sheets offer comfort in soothing colours and distinctive patterns and prints. Woven from top-quality 100% cotton with a loose texture and a napped surface, our flannel is brushed for enhanced softness. This bedding is not only a great way to ward off winter's chill; it provides warmth and a velvety touch all year long.
Jersey
Jersey sheets are knit, not woven from 100% cotton, making them highly breathable; they are more substantial than percale yet cooler than flannel. Their comfy T-shirt-like feel makes them a great choice for all seasons. Our jersey-knit bedding is designed not to torque or twist on the bed. It drapes beautifully wash after wash. Jersey is an ideal pick for every bedroom from kids' beds and dorm rooms to inviting guest accommodations.
This is made of cotton – or sometimes, a cotton/synthetic blend – and is knit rather than woven. It results in a stretchy material that fits mattresses well and offers a soft, broken-in feeling. It's similar to flannel in that it's measured in ounces/yard rather than thread count, and it holds in heat, making it an excellent material for winter and for those who get cold at night.
Linen Sheets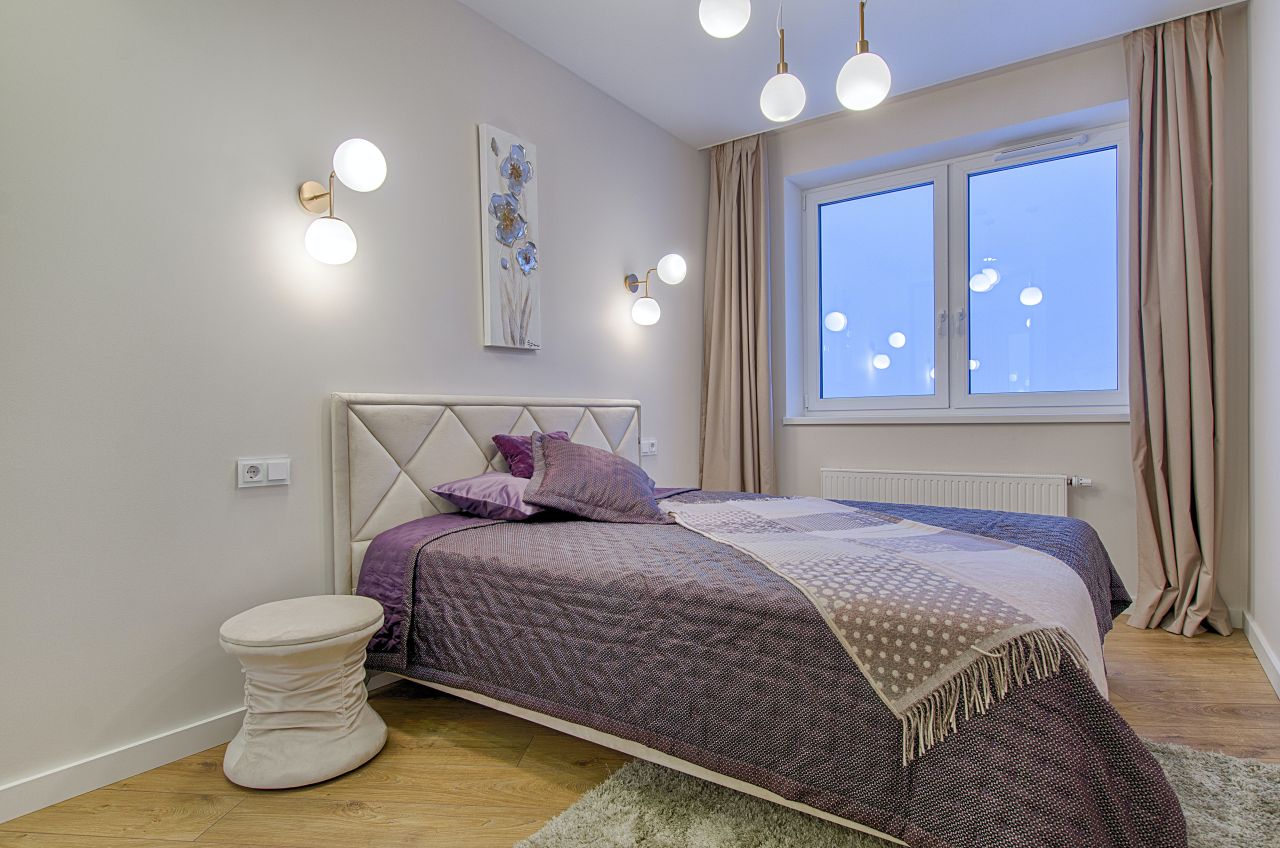 For years, bed sheets have been referred to as 'linens'. The truth is- linen is its material that is separate from others and can still be trusted as a source for comfort, durability, and breathability in bedsheets. Made from flax, which is a fibre of the Linum plant, linen is often textured by as soft, giving you almost a quilted sensation in certain weaves. Whether choosing 100% linen or linen blended with cotton, you'll find that there is plenty of airflow through the material that is similar to a straight cotton sheet. These sheets will work for any season of the year, as they don't 'disperse' heat but also don't hold it in. It also works well, especially for children, since it's incredibly strong and can withstand the beating of a rambunctious child.
As they are made out of the flax plant, you should expect these types of bedsheets to be popular. And they are. One of the reasons is that they are anti-allergic and help people with skin disease. Your children are also going to be safe when they are sleeping in them.
They are easy to wash and don't take much time when you try them out. The only problem that people usually have with these types of sheets is they stay wrinkled.
Lyocell
Lyocell is made from wood cellulose. Lyocell has been growing in popularity in terms of bed sheets. There are many attractive benefits that lyocell offers. These include sustainability, hygiene (as it moves water particles away from the body), very durable, its cooling factor (due to the fibres it's made of), and the comfort it provides.
Microfiber
Microfiber is basically polyester that has been woven very finely. Microfiber sheets rarely stain and are very durable. They are a great choice if your child is messy or you enjoy eating in bed. Furthermore, these sheets are less breathable than cotton, so they're good for cold weather. Lastly, microfiber is much softer than polyester, which makes it much more comfortable to sleep on.
Nylon
Nylon is a synthetic material. Nylon bed sheets are soft, strong, durable and lightweight. But, direct sunlight can damage them. It cannot hold heat that much.
Percale
Our 100% cotton percale is a smooth plain weave, offering a cool, crisp finish that's ideal for people who tend to get too warm when they sleep. This bedding is comfy any time of year, but especially in warmer weather. Quality percale sheets have 200-400 threads per square inch. They take colour beautifully, making them the ideal background for our most original prints.
This is also referred to as a 'plain' weave, and it's commonly used for higher quality cotton that is combed and then woven tightly, giving it a softer feel and smoother finish. Because of the lightness of this type of weave, it's also excellent for those who tend to sleep hot and need a cool sleep environment.
Polyester
You may not have realized it, but the man-made polyester we have in our clothing and sheets is made from the same polymers incorporated into the manufacture of plastic bottles. In many cases, polyester sheets feel scratchy or stiff, but a polyester blend can be quite nice. For example, when you get a blend of cotton and polyester, you get a much less expensive sheet with a similar soft, smooth feel to it. Microfiber is a type of polyester material that is more tightly woven to create a softer feel and greater strength. However, the downside to this weave is that it's not as breathable as other polyester options, especially cotton blends, so it doesn't work to keep you cool through the night. At the same time, microfiber tends to be stain-resistant and can be an excellent solution to bedding for children.
Polyester is usually combined with another fabric to create sheets that are budget-friendly. Polyester sheets are combined with other fabrics because they are extremely uncomfortable to sleep on by themselves. As a material, it's very stiff and scratchy and is usually used to provide low budget and low-quality bed sheets. However, some retailers offer great quality polyester and blended cotton sheets.
Polyester is an artificial fibre. It is produced from the same polymer that is used to make plastic water bottles. The polyester bed sheets are cheaper than other bedsheets. One of the advantages of polyester bed sheets is that they keep you warm. So, use it in the winter season for a good warm sleep.
Sateen
Luxurious and elegant down to the last detail, our 100% cotton sateen sheets are specially woven to create a silky, subtly lustrous finish. Whether it's washed for softness, wrinkle-resistant, or adorned with an intricate original print, this bedding tends to have a higher thread count than percale. It's a sophisticated choice for a master suite or guest bedroom.
Satin sheets are great when you want to feel luxurious. They are made from different fabrics like wool, cotton, polyester, silk or even a blend. Sateen sheets are good if you want them to feel super silky or soft.
There is a specific technique employed for this weave that takes four threads over and one under. While anyone who doesn't weave or sew may not know what that means, what you should know is that this creates a lush, silky feel while also becoming the most durable option of the three most common weaves. It also tends to be heavier and, therefore, works better for people who tend to get cold at night and want a warmer atmosphere.
Silk
There are tons of benefits to using silk sheets. This luxurious bedding material, produced by silkworms, is cool and sensuous with a lavish feel that is hard to beat. If you want a cool sleep spot, there is no better option than silk, and if you're looking to add a little romance to your life, these are also a great way to go. Silk is also hypoallergenic, so if you have raw allergies that plague you night and day, silk might help you ease the symptoms while you sleep. However, there are two very difficult aspects involved with silk sheets. The first is cost – you're going to pay quite a premium for these high-quality sheets, and that may be a deal-breaker when you start looking at the actual prices. Even more important is that silk is extremely delicate, meaning that caring and maintenance can be frustrating and difficult. In addition, that means they aren't as durable as standard cotton and several other available materials.
Silk sheets are perceived by most people as the most luxurious option available. Silk sheets are amazingly cool and rich. They are a great option for anyone who suffers from allergies throughout the year because they are naturally hypoallergenic. They are usually much more expensive than other types of sheets because they are made from a fibre produced by silkworms and require more delicate care. However, there are people who find them difficult and slippery to sleep on.
Silk bed sheets are super luxurious. So people who love luxury can go for it. The soft fibres used in silk bed sheets are produced from silkworms. It feels very soft to your body.
Tencel
This branded material is made from the wood pulp of the eucalyptus tree, which is naturally anti-microbial and considered to be an environmentally friendly material. If you're someone who likes to conserve resources, this is a great option since it requires less water, chemicals, and energy to produce than cotton while still turning out soft and comfortable. Perhaps the one downfall of Tencel is that it's not as breathable as cotton, meaning that it tends to hold more heat rather than releasing it to keep you cooler through the night. Still, it offers greater airflow than flannel and other materials, so if you don't have significant issues with overheating while you sleep, you'll still enjoy the feel of these types of bed sheets.
For a long time, people have advocated that thread count is the most important consideration when you decide to buy new sheets. As it stands, with so many other important details to consider that can completely override the need for a high thread count, this is probably the least vital aspect of bedsheets to consider when you go shopping and should only be a final consideration when comparing sheets that meet all your other needs. Take into consideration how you sleep. If you tend to get too warm too quickly, you'll want a material and weave that allow greater breathability, so your excess body heat doesn't become trapped and leave you in a world of discomfort. However, if you tend to grow chilled quickly after going to bed, you might want to consider a heavier weave or something that helps contain body heat, like Jersey knit or flannel. Staple length certainly means more than thread count since it tells a great deal about the quality of the cotton itself. While this doesn't really come into play with other materials, it can be a guide in terms of mention of fibre lengths in other bed sheet types. Additionally, you'll want to consider the money factor and how that affects your decision. After all, it wouldn't make sense to break the bank if you're just as comfortable with less expensive material.
In conclusion, the market has many types of bed sheets that you can try. It's always better to go for something that responds to your needs. So, make sure that you checked the ones that we mention so you can take better decisions for you and your family.