There's a wise old adage that says because we spend a third of our lives in bed, we should invest in a great mattress. 
And if you've ever had to stay at a cheap motel or sleep on a hide-a-bed, you know how true that is. Nothing ruins your day like a bad night's sleep.
But don't stop with the mattress. There's another old saying about spoiling a great recipe with cheap ingredients, and the same holds true for your bed. Why buy a great mattress only to cover it in lousy bedding?
With so many options on the market, buying new bed sheets can be a confusing process. Several new bedding companies like Parachute and Brooklinen have countered the crush of cheap, crunchy, mass-produced bedclothes by producing supple, luxurious sheets using high-quality fabrics, often hand made using sustainable practices. But are they worth it?
Here are some things to look for if you're in the market for new sheets.
What Is The Better Thread Count?
Despite the amount of eye-catching thread counts available at curiously low prices online and at big box stores, experts agree that a higher thread count does not necessarily translate to a softer, or better quality, sheet.
Thread count refers to the number of woven threads that make up one square inch of sheet fabric, combining horizontal threads (or "weft") and vertical ones ("warp"). This number ranges from about 150 (often found in inexpensive children's bedding) up to 1,000 or more in fabrics like satin and silk. But when it comes to cotton, don't be fooled.
Realistically, only so many threads can fit on a loom. Most experts consider 400 to 600 threads per inch to be ideal — but as a marketing ploy, extra threads are often twisted into the weft, adding to the thread count without actually doing anything to make the fabric softer or stronger. 
Fact is, as thread count rises, most cotton sheets become more fragile and prone to rips, pills, and snags.
Instead, focus on the fabric. Look for sheets made of Combed or extra-long staple Egyptian or Pima (or American-made Supima) cotton. These extra-long cotton fibres are 50 per cent longer than those of standard cotton, resulting in a sheet that is softer, stronger, and longer-lasting than standard cotton sheets.
Sateen Vs. Percale Vs. Linen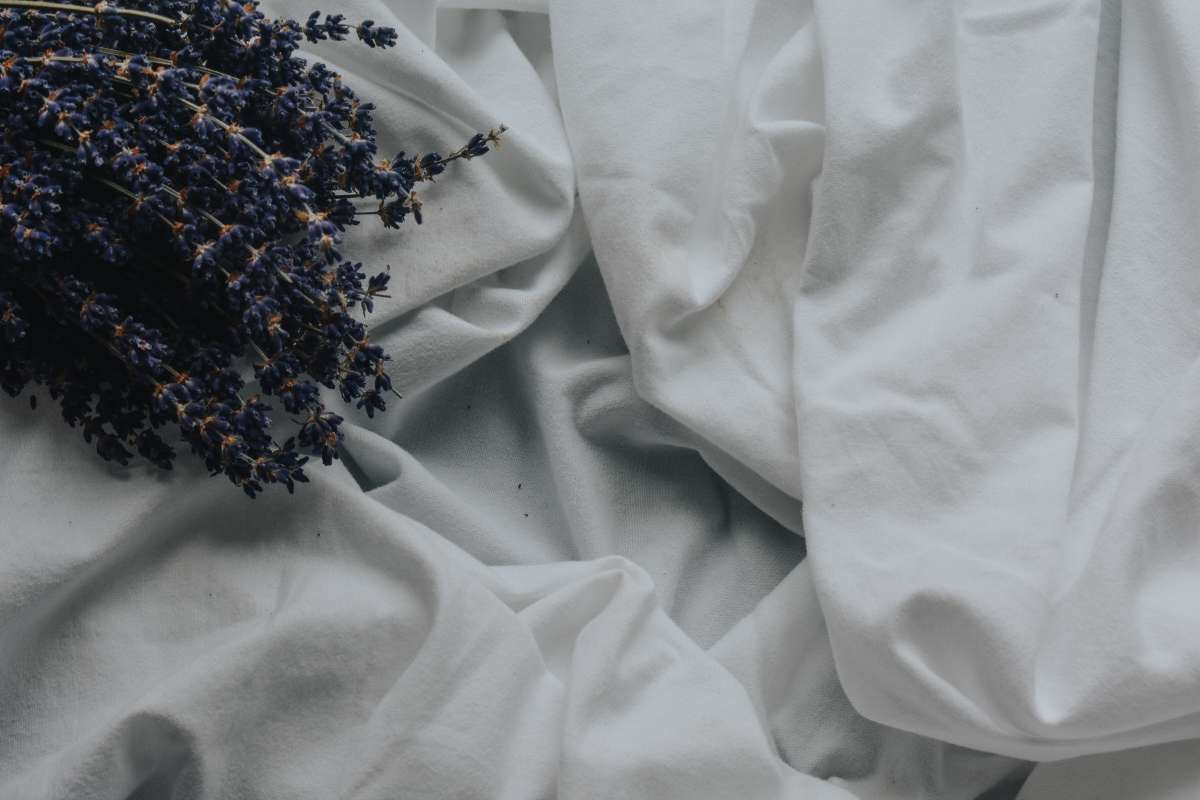 While thread count can be a misleading gauge of sheets, there's no question that when it comes to softness and quality, the best cotton sheets are either Percale or Sateen. 
More expensive than standard short-weave cotton sheets, both utilize high-quality long-staple cotton; the difference between Percale and Sateen lies mainly in the type of weave.
A traditional one-yarn-over and one-yarn-under weave, Percale typically features a matte finish and a crisp, cool feel that improves with every wash. Its superior durability means it won't pill over time. It's lightweight and breathable, which means it's perfect for warmer sleepers.
Sateen is the closest thing you can get to satin — without the high cost and fragile nature of that expensive fabric. 
The one-yarn-under and three-yarn-over weave expose more thread surface, giving Sateen a silky feel and luxurious sheen. Naturally wrinkle-resistant, Sateen is more tightly woven and therefore typically heavier in weight than Percale, making it ideal for year-round comfort.
More casual and laid back than either Percale or Sateen, strong and breathable Linen — made from the flax stem — is the way to go if you value softness and durability but want a less formal look for your bed. It's fine for all seasons and for all types of sleepers.
While a variety of sheets are widely available from typical retailers like Kohl's and Target, a new generation of bedding companies have sought to counter cheap sheets with outlandish thread count claims by introducing high-quality, often handmade and sustainably produced bedclothes. Yes, you'll pay a premium, but remember: You spend a third of your life in bed.
What Are Sateen Sheets?
Sateen is the closest thing you can get to satin without having to deal with its high cost and fragility. The one-yarn-under and three-yarn-over weave sateen use exposes more thread surface, giving it a silky feel and luxurious sheen. Naturally wrinkle-resistant, Sateen is more tightly woven and therefore typically heavier in weight than percale, making it ideal for year-round comfort.
Sateen sheets are 100 per cent cotton sheets with a high thread count and a lustrous sheen. They are woven from combed, carded, or long-fibre cotton threads that are then mercerized, meaning they're soaked in lye and then in acid. This process not only strengthens the cotton fibres and makes them more durable, but also gives sateen sheets their signature sheen and helps them accept dye evenly.
Sateen sheets are woven to create a silky smooth surface with a luminous sheen and are known for its lustre and drape. Sateen is usually a little thicker and more tightly woven. It has a soft, inviting touch, perfect for snuggling into bed with during the cold winter months.
If you like buttery softness, sateen is the way to go. Sateen sheets have a heavier, smoother finish that boasts a silky feel and a slight sheen. This type of sheet lies heavier on the body, which is great if you're prone to get chilly. This finish is the most luxurious and the most hassle-free — no ironing required.
Due to the thicker yarn size, Sateen sheets, despite their looser 3 over 1 weave, give you a warmer slumber year-round. Sateen sheets are best for those that sleep cool or live in colder climates. They will give you a warmer, sumptuous sleep year-round.
The Good And Bad About Sateen
A sateen sheet is smooth. The sateen knit simply means there is a refined glossy texture on one side as well as a matte flat texture on the other side. Sateen is usually highly durable if it is made of high thread count cotton fabric.
Sateen sheets are comfy all year round, particularly in winter. These sheets are also a good choice for people who sleep cold. The sheets tend to shade over the body in order to preserve more body heat. Therefore, it might not be the most ideal option for humid and hot climates.
Sateen sheets (cotton sheets in sateen weaves), which have a slippery, sleek feel and a high lustre, are popular today. Regardless of the sleek feel, sateen sheets are less durable than percale because they use looser twists and floats in the weave, and they are very light and thin.
They cannot be bleached; they soon acquire the greyish or yellowish tinge of aging cotton. They wear holes faster. Of course, if they suit your fancy and your budget, you should have them; and if you are on a budget, you can reserve them for special occasions.
Pros
Wrinkle-less

Warm to touch and ideal for cooler weather

Fashionable looking sheen

Silky smooth feel
Cons
Less breathable

More likely to snag and pill

Less durable compared to percale
What Are Percale Sheets?
If you love a crisp sheet, you'll fall for our finely woven percale offerings. Percale sheets have a tight, flat cotton weave with a crisp feel that resembles a dress shirt when ironed. Not that you must iron it. Feel free to leave it au natural for a relaxed, lived-in look. Plus, this option breathes well for those who get warm at night.
You may think because percale sheets have a tighter weave that they are also warmer. However, due to the less thick yard used, Percale sheets will give you a cooler sleep experience. Percale sheets are better for those who sleep hot or live in warmer climates and will give you a crisp, refreshing sleep year-round.
Percale sheets are cotton sheets known for their signature tight weave. The word "percale" refers to the specific type of weave used to produce the sheet and not the material it's made from. Sheets woven in this manner are elegant and smooth. Read on to learn more about percale sheets and see if they are a good fit for your bed and Decor Style.
"Percale" likely comes from the Persian word "pargalah," meaning "rag." However, these sheets are far from rag-like. 
Woven on looms, early types of percale were exported to other lands from India. This method of production caught the attention of French textile manufacturers. They realized the benefits of the weave pattern and began to market their own fabrics made from a variety of fibres. Fast forward a few centuries, and today percale is readily available in quality bed sheets.
A series of vertical and horizontal threads woven one at a time sets percale apart from other fabric weaves.
Fabric with this weave feels the same on both sides and the tighter the weave, the smoother the sheets feel. To qualify as authentic percale in the United States, percale sheets must have a minimum of 180 threads running in one direction per square inch. The thread count may read as 180 TC on the bed sheet package. 
The higher the thread count, the better the sheet quality. Check your thread count against our Bed Sheet Thread Count Facts.
Although cotton is the favoured fibre for percale sheets because of how it breathes, its dense threads may also cause the fabric to wrinkle more if the thread count is more than 400. To reduce wrinkles, the makers of percale sheets may add a percentage of a wrinkle-resistant fibre, such as polyester or silk, to improve the quality of the sheet. To learn more about what determines sheet quality, read about Best Bed Sheet Materials and Weaves.
The percale weave is durable and smooth to the touch. Percale sheets may feel softer after each washing. Even after years of use, these sheets still resist pilling, especially in thread counts over 400. 
One hundred per cent cotton percale sheets feel cool and crisp against the skin, which is especially beneficial during warm weather. Light colours may feel softer as some dark dyes can add to sheet stiffness. To get the most out of percale's features, find the best bed sheet for every Season and Mattress Type.
Percale bed sheets range in price depending on the type of cotton fibre used and the density of the thread count but expect to spend somewhere between $40 and $70 for a full sheet set. Egyptian cotton and Pima cotton feature long fibre strands, which enables a higher thread count due to their strength. 
These sheets are generally more expensive than regular cotton or a poly-cotton blend and have a smooth, silky feel. Poly-cotton percale blends are readily available between 200 and 400 TC and are typically less than $40 per set.
Wash percale sheets in warm water with a mild soap or according to the manufacturer's instructions. 
Avoid using bleach, which may weaken fibres and reduce longevity. Separate the sheets from other clothing items that may damage them during the washing and drying cycles, including anything with zippers or hooks. 
To reduce wrinkling, tumble dry, remove, and fold the sheets promptly when dry. You may iron percale sheets if you wish. Expect percale sheets to shrink by up to 2 per cent after their first laundering.
Pros And Cons Of 100% Cotton Percale Sheets
Assuming they are manufactured of good quality cotton, though not necessarily long-staple or extra-long staple cotton like Egyptian or Pima cotton (softer, but more expensive), the general advantages and disadvantages of 100% cotton percale sheets in the 200 – 300 thread count range are:
Pros:
Cool in summer and spring.

Crisp rather than drapy.

Smooth, matte finish.

Strong, not flimsy or easily worn out, because of the tight, one-over-one percale weave.

No great tufts of lint and fluff cluttering up dryer filter.

Washable (try not to use super hot water and keep chlorine bleach to a minimum – I can't avoid bleach in my life, but I've found a little bit goes a long way.)

Multiple uses after they wear out – turn into handkerchiefs, use as rags, etc.

Available in neutral colours (including your standard whites and pastels) as well as bright colours.

Available as plain and stark OR with fancy detailing like embroidery and eyelet designs.

More affordable than higher thread count sheets.

More like traditional crisp "bed and breakfast" sheets than silky and slippery "hotel sheets".
Cons:
Wrinkly (I personally don't mind wrinkles, but then I don't entertain much. Wrinkles can be minimized by taking sheets out of the dryer before they are completely dry and not drying a full, heavy load at the same time).

Mostly sold in sets, not individually.

Can be more expensive than you'd expect (mid-range).

Noisy – nothing awful, but you can usually hear the rustle of all-cotton percale sheets.

Sheets made of lower quality cotton can feel scratchy.
What Is The Difference Between Sateen And Percale Sheets?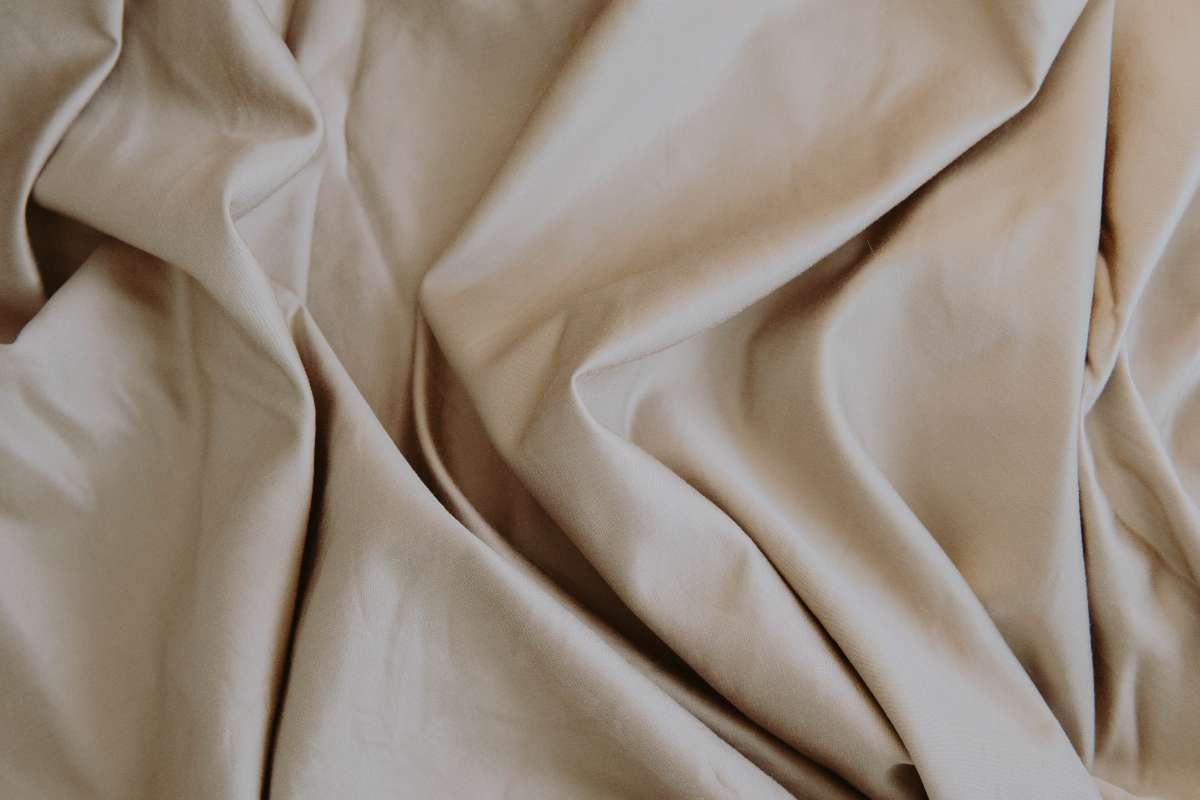 What's the main difference between the two kinds of sheets? It all comes down to the weave, not the fibre itself. Most people prefer percale sheets to sateen sheets when given a choice. Percale is the more durable option and is easier to find in stores. Its breathability means that it's comfortable no matter the temperature of your sleep environment.
However, sateen is high-quality and offers an additional level of luxury — it just doesn't last as long and isn't usually preferable if you're concerned about breathability. Considering that it feels silky smooth against your skin, you may want to try this material if you prefer sleeping with lighter pyjamas or in the nude.
At Peacock Alley, we are famous for our crisp, white Percale sheeting and our sumptuous Sateen. What is the difference between Percale and Sateen?
Percale sheets are plain in weave and characterized by a matte finish and crisp hand. Just like your favourite crisp white shirt, percale sheets are a bedroom must-have, especially during the hot summer months. Our high-end cotton percale linens are light and invigorating yet incredibly soft. Percale fabric is lighter in weight and more breathable making it perfect for summertime or warmer climates.
Sateen sheets are woven to create a silky smooth surface with a luminous sheen and are known for its lustre and drape. Sateen is usually a little thicker and more tightly woven. It has a soft, inviting touch, perfect for snuggling into bed with during the cold winter months.
Percale and sateen fabrics have the same function with different qualities. Your choice of sheet set depends on personal preference for a honeyed touch and a luminous shine or a crisp hand on a matte surface.
Temperature
Percale's one under, one over structure (see image) has better air permeability, or breathability, than sateen. This makes the percale weave ideal for hot summer months. If you sleep with a foot hanging out of bed or are often hot at night, you're a prime candidate for the cool and crisp percale weave. 
Sateen, on the other hand, uses a three-over (or more) and one under weave (see image) which traps more heat, making it an excellent choice for cooler seasons or cold sleepers. Many buy both weaves and match them to the season, preferring sateen sheets during winter and percale sheets during summer.
Feel
Percale feels crisp. We talk to lots of people each year, and around 80% prefer the feel of crisp sheets. If you love the feel of crisp hotel sheets, then you probably prefer the feel of percale, and if you're hot at night, you don't have much of choice!
Sateen feels soft or sometimes slippery, depending on the yarn-type. They can be so soft that they feel some without realising they're also hotter. Also, sateen is used to weave super high thread count sheets (1000TC), which has led many to believe that high thread counts are soft. But it's actually the sateen weave in combination with the cotton. Beautifully soft sheets can be achieved with a thread count in the 400s when great cotton is used.
The sateen structure is inherently weaker than the percale structure. When the same cotton grade is used, sateen sheets typically require a higher thread count to reach a good level of thread cohesion compared to percale. Thread cohesion results in a stronger sheet and therefore wears better.
Overall, the one under, one over the structure of percale is a lot stronger no matter the thread count, which is why percale is used in most commercial applications such as hotels.
Thread Count And Price
Because sateen typically requires a higher thread count, more cotton is used, which in turn, means a higher price. The combination of higher thread counts and higher prices has given rise to a myth that sateen is better than percale.
If you rank thread count and cost above feel and heat, you could say sateen is better than percale. But many people complain about the heat of 1000 thread count sheets which all use the sateen weave.
Therefore, choosing a weave should be less about bragging rights and more about comfort and heat. Your body needs to lower its temperature to reach sleep which is why breathability matters more than people realise.
In general, we recommend layers over a cool base sheet, particularly when both hot and cold sleepers are in the same bed. What may be right for you, may not be right for your partner and layers give everyone a chance to reach their perfect sleep temperature.
Lifespan And Warranty
You should expect several years of quality use from either percale or sateen. Percale will have a longer lifespan and will actually become more comfortable as you wash it more often. Sateen might pill over time and will eventually lose its sheen.
Most sateen sheets come with a one-year warranty. This is also the typical warranty for percale sheets, but it is not uncommon to find two-year warranties for percale. Nonetheless, you can expect either sheet to last several years.
Cleaning And Care
If wrinkles are a concern for you, then sateen is a better choice, especially if you don't want to spend extra time ironing. Both sheet types are suitable for machine washing and drying. If you have a washing machine with a delicate cycle, it will come in handy for sateen sheets in particular, as it can lengthen their lifespan.
While both sheet types are highly durable, percale may be a better choice if you are doing your laundry at a laundromat or if you don't have a delicate cycle setting on your household washer and dryer.
Both percale and sateen are typically made of cotton and have roughly the same price-point. However, there are key differences that can help guide your decision between them. Percale becomes softer as you wash it, whereas sateen starts extremely soft but is quicker to wear out and weaken over time.