Insomnia is a serious worldwide health threat, affecting nearly one-third of the general population. Melatonin has been reported to improve sleep efficiency, and it was found that eating melatonin-rich foods could assist sleep. During the last decades, melatonin has been widely identified and qualified in various foods, from fungi to animals and plants. Eggs and fish are higher melatonin-containing food groups in animal foods, whereas, in plant foods, nuts are with the highest content of melatonin. Some kinds of mushrooms, cereals and germinated legumes or seeds are also good dietary sources of melatonin.
It has been proved that the melatonin concentration in human serum could significantly increase after the consumption of melatonin containing food. Furthermore, studies show that melatonin exhibits many bioactivities, such as antioxidant activity, anti-inflammatory characteristics, boosting immunity, anticancer activity, cardiovascular protection, anti-diabetic, anti-obese, neuroprotective and anti-aging activity. This review summarises the dietary sources and bioactivities of melatonin, with special attention paid to the mechanisms of action.
Melatonin is a hormone found naturally in the body. Melatonin used as medicine is usually made synthetically in a laboratory. It is most commonly available in pill form, but melatonin is also available in forms that can be placed in the cheek or under the tongue. This allows the melatonin to be absorbed directly into the body.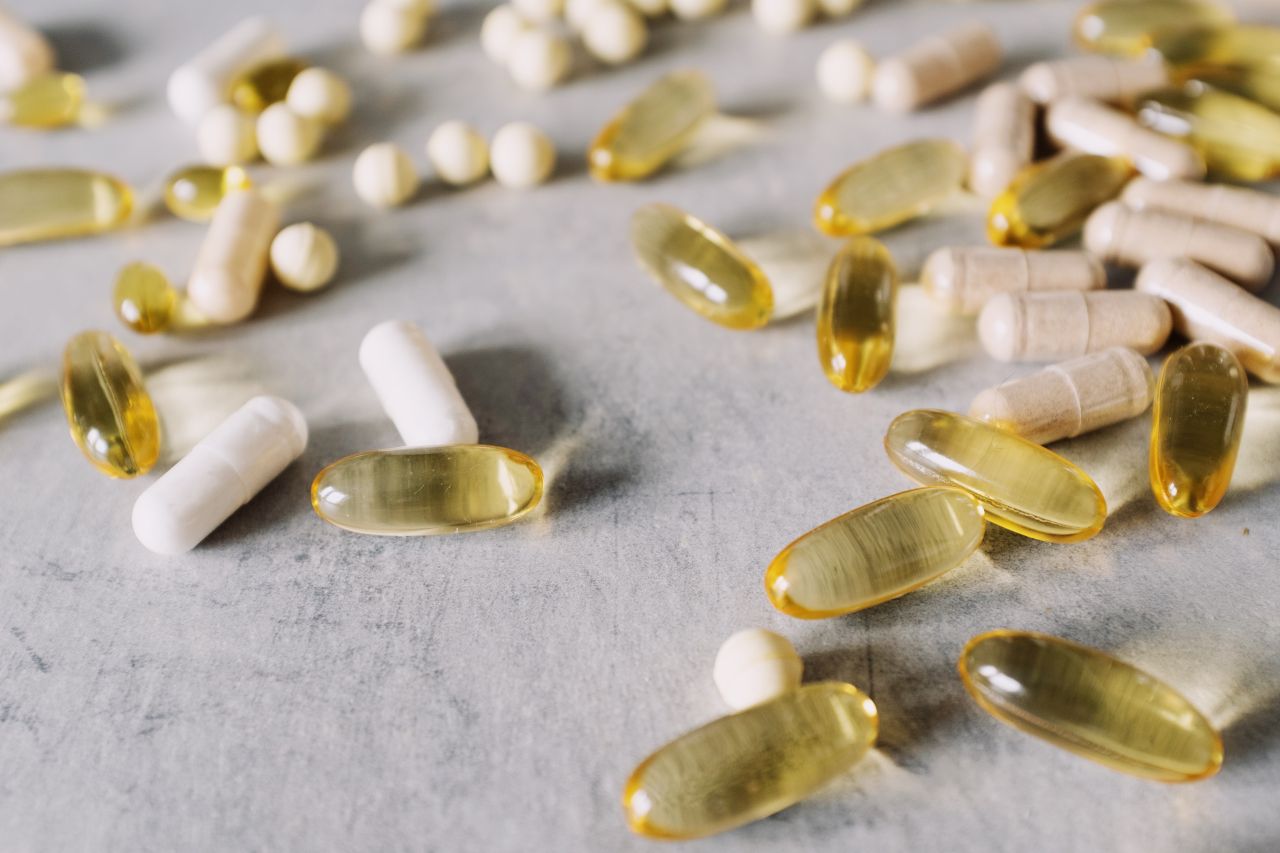 Some people take melatonin by mouth to adjust the body's internal clock. Melatonin is most commonly used for insomnia and improving sleep in different conditions. For example, it is used for jet lag, for adjusting sleep-wake cycles in people whose daily work schedule changes (shift-work disorder), and for helping people establish a day and night cycle.
How does it work?
Melatonin's main job in the body is to regulate night and day cycles or sleep-wake cycles. Darkness causes the body to produce more melatonin, which signals the body to prepare for sleep. Light decreases melatonin production and signals the body to prepare for being awake. Some people who have trouble sleeping have low levels of melatonin. It is thought that adding melatonin from supplements might help them sleep.
Appropriate Dosage
The chances are good that you have seen melatonin in health food stores or an advertisement or article. No other hormone is available in the United States without a prescription. Because melatonin is contained naturally in some foods, the US Dietary Supplement Health and Education Act of 1994 allows it to be sold as a dietary supplement (e.g., vitamins and minerals). These do not need to be approved by the Food and Drug Administration (FDA) or controlled in the same way as drugs.
Because it is not categorised as a drug, synthetic melatonin is made in factories that are not regulated by the FDA. Listed doses may not be controlled, or accurate, meaning the amount of melatonin in a pill you take may not be the amount listed on the package. Most commercial products are offered at dosages that cause melatonin levels in the blood to rise too much higher levels than are naturally produced in the body. Taking a typical dose (1 to 3 mg) may elevate your blood melatonin levels to 1 to 20 times normal. 
For melatonin to be helpful, the correct dosage, method and time of day it is taken must be appropriate to the sleep problem. Taking it at the "wrong" time of day may reset your biological clock in an undesirable direction. How much to take, when to take it, and melatonin's effectiveness, if any, for particular sleep disorders is only beginning to be understood.
While there are real concerns about the widespread use of melatonin sold as a consumer product, there have not been any reported cases of proven toxicity or overdose. If you are concerned about the correct melatonin dosage for you, talk to your healthcare professional. 
Research Data
For some people, melatonin seems to help improve sleep. However, when scientists conduct tests to compare melatonin as a "sleeping pill" to a placebo (sugar pill), most studies show no benefit of melatonin. Evidence that melatonin can reset the body clock is better established, although it is not clear whether exposure to light may be more effective. Overall, research indicates improved sleep when melatonin is taken at the appropriate time for jet lag and shift work. The appropriate dosage and any safety risks will become clear with further research.
Some studies show promise for the use of melatonin in shortening the time it takes to fall asleep and reducing the number of awakenings, but not necessarily total sleep time. Other studies show no benefit at all with melatonin.
Large studies are needed to demonstrate if melatonin is effective and safe for some forms of insomnia, particularly for long-term use. It may be true that melatonin is effective and safe for some types of insomnia and children but not for other types of sleep problems. How much to take, when to take it and its effectiveness, if any, for particular disorders is only beginning to be understood.
Is melatonin a helpful sleep aid — and what should I know about melatonin side effects?
The hormone melatonin plays a role in your natural sleep-wake cycle. Natural levels of melatonin in the blood are highest at night. Some research suggests that melatonin supplements might be helpful in treating sleep disorders, such as delayed sleep phase, and providing some relief from insomnia and jet lag.
Melatonin is generally safe for short-term use. Unlike with many sleep medications, with melatonin, you are unlikely to become dependent, have a diminished response after repeated use (habituation), or experience a hangover effect.
The most common melatonin side effects include:
Headache

Dizziness

Nausea

Drowsiness
Other, less common melatonin side effects might include short-lasting feelings of depression, mild tremor, mild anxiety, abdominal cramps, irritability, reduced alertness, confusion or disorientation, and abnormally low blood pressure (hypotension). Because melatonin can cause daytime drowsiness, don't drive or use machinery within five hours of taking the supplement.
In addition, melatonin supplements can interact with various medications, including:
Anticoagulants and anti-platelet drugs

Anticonvulsants

Contraceptive drugs

Diabetes medications
Medications that suppress the immune system (immunosuppressants)
If you're considering taking melatonin supplements, check with your doctor first — especially if you have any health conditions. He or she can help you determine if melatonin is right for you.
How to Use Melatonin for Jet Lag?
Jet lag is an air travel problem that causes difficulty in sleeping, fatigue, trouble concentrating, constipation, and other symptoms. Jet lag is much more likely if you cross over several time zones, and can worsen the more time zones you cross.
Effective starting doses for jet lag range from 0.3 to 0.5 mg. Smaller doses may work for some, while others may need a higher dose. It may be more difficult to fly east, when time is lost, rather than to fly west when you gain it back. High doses, such as 20 mg pills are available for purchase on the Internet, but such high doses are not normally recommended or needed.
Eastbound: If you are travelling east, say from the US to Europe, take melatonin after dark, 30 minutes before bedtime in the new time zone or if you are on the plane. Then take it for the next four nights in the new time zone, after dark, 30 minutes before bedtime. If you are still feeling drowsy the day after using this medication, try a lower dose.
Westbound: If you are heading west, for example, from the US to Australia, a dose is not needed for your first travel night, but you then may take it for the next four nights in the new time zone, after dark, 30 minutes before bedtime. Melatonin may not always be needed for westbound travel.
Given enough time (usually 3 to 5 days), jet lag will usually resolve on its own, but this is not always optimal when travelling.
Other Uses
How to Take for Sleep (Insomnia):
Dosage: Take 0.1 mg to 0.5 mg thirty minutes before bedtime. Studies suggest melatonin for sleep may be effective in promoting but not maintaining sleep (early morning awakening).
How to Take for Shift-Work Sleep Disorders
Dosage: Take 1.8 mg to 3 mg thirty minutes prior to the desired onset of daytime sleep; melatonin may NOT lead to improved alertness during the nighttime work shift and may only improve daytime sleep time by about 30 minutes.
How to Take for Delayed Sleep Phase Disorder
Delayed sleep phase disorder (DSPD) most often occurs in adolescents, possibly due to reduced production and melatonin deficiency at this age. Sleep onset is delayed by 3 to 6 hours compared with conventional bedtimes (10 to 11 pm). DSPD can negatively affect school performance, daily activities, and lead to morning drowsiness which can be dangerous for teen drivers. A physician should evaluate any sleep disorder in an adolescent.
Dosage: Take 1 mg four to six hours before set bedtime. Once a set bedtime is achieved, use maintenance doses of 0.5 mg 2 hours before expected sleep onset. Bright light therapy and behavioural management may enhance results. Be aware drowsiness may occur after melatonin dose, so avoid hazardous activities such as driving.
How to Take for Non-24-Hour Sleep Wake Disorder (Non-24)
More than 70% of people who are totally blind have Non-24, a circadian rhythm disorder. For people who are totally blind, there are no light cues to help reset the biological clock. The sleep time and wake up time of people who have Non-24-Hour Sleep Wake Disorder shifts a little later every day. Sleep times go in and out of alignment compared to a normal sleep-wake phase. Extra minutes add up each day by day and disrupt the normal wake-sleep pattern.
Use of melatonin in Non-24 is to aid in stimulation to reset the biological clock with one long sleep time at night and one long awake time during the day. However, no large-scale clinical trials of melatonin therapy for Non-24 have been conducted to date.
Dosage: Studies on the blind suggest that 0.5 mg/day is an effective dose.
Hetlioz, a prescription-only melatonin agonist is also approved for use in Non-24-Hour Sleep Wake Disorder in blind individuals.
Fast-dissolving Tablets
Some melatonin tablets are available in fast-dissolving formulations in the US To take the orally disintegrating tablet:
Use dry hands to remove the tablet and place it in your mouth.

Do not swallow the tablet whole. Allow it to dissolve in your mouth without chewing. If desired, you may drink liquid to help swallow the dissolved tablet.

Call your doctor if the condition you are treating with this medication does not improve, or if it gets worse while using this product.
Store at room temperature away from moisture and heat.
How is melatonin controlled?  
In humans and other mammals, the daily rhythm of pineal melatonin production is driven by the 'master' circadian clock. This 'clock' is in a region of the brain called the suprachiasmatic nuclei, which expresses a series of genes termed clock genes that continuously oscillate throughout the day. This is synchronised to the solar day via light input from the eyes. The suprachiasmatic nuclei link to the pineal gland through a complex pathway in the nervous system, passing through different brain areas, into the spinal cord and then finally reaching the pineal gland. During the day, the suprachiasmatic nuclei stop melatonin production by sending inhibitory messages to the pineal gland. At night, however, the suprachiasmatic nuclei are less active, and the inhibition exerted during the day is reduced, resulting in melatonin production by the pineal gland.
Light is an important regulator of melatonin production from the pineal gland. Firstly, it can reset a specific area of the brain (the suprachiasmatic nuclei clock) and, as a result, the timing of the melatonin production. Secondly, exposure to light during the body's biological night reduces melatonin production and release.
What happens if I have too much melatonin?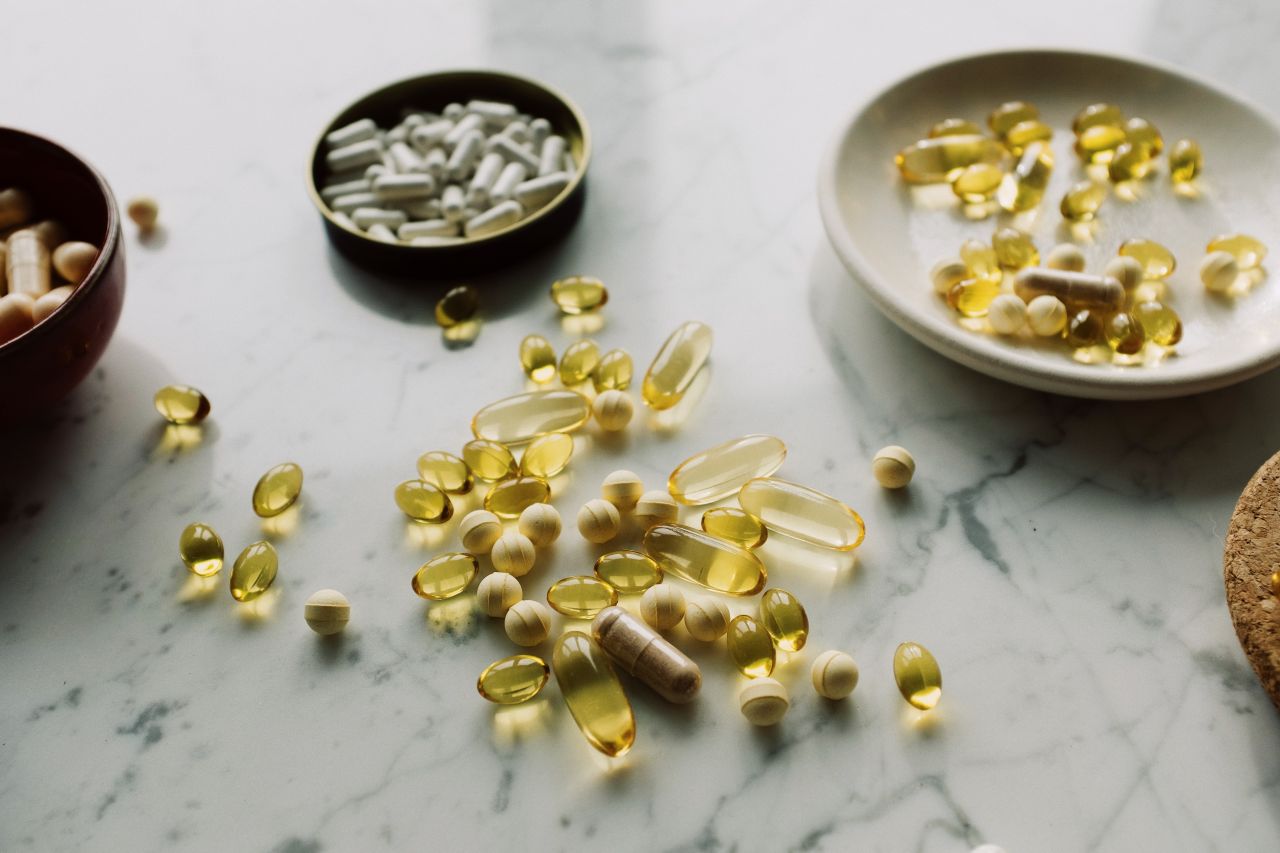 There are large variations in the amount of melatonin produced by individuals, and these are not associated with any health problems. The main consequences of swallowing large amounts of melatonin are drowsiness and reduced core body temperature. Very large doses have effects on the performance of the human reproductive system. There is also evidence that very high concentrations of melatonin have an antioxidant effect, although the purpose of this has not yet been established.
For children
A person should speak to a doctor before giving melatonin to children.
Short-term studies of melatonin in children show that it is safe, including in children with autism.
Before trying melatonin, parents and caregivers should help a child adopt good sleep practices, such as:
maintaining a regular, predictable sleep routine

scheduling dinner at least 2 hours before bedtime

avoiding caffeine and other stimulant drugs

keeping the sleep environment quiet, dark, and cool

not using screens for at least an hour before bedtime
Choosing the right melatonin dosage for children can be challenging as the drug is a supplement with no approved dosing guidelines. When in doubt, it is best to consult a doctor.
The authors of a paper on the use of melatonin in Canada noted that typical doses were 0.75 mg to 1 mg in children younger than six years, 1.5 mg to 3 mg in older children, and 5 mg to 10 mg in adolescents. Children should take it between 30 and 60 minutes before bedtime.
They also stated that there was no evidence to support the use of melatonin in children younger than two years.
A small 2011 study of children with autism found that a lower dose could be effective. Just 1 mg or 3 mg of melatonin was beneficial for most children in the study.
Although there is no reason to suspect that melatonin might cause long-term harm, no research has established that it is safe to use for extended periods.
For this reason, parents and caregivers should use melatonin for the shortest possible period and consult a doctor before giving their child melatonin or any other supplement.
Sleep difficulties are common. While some people only experience occasional sleeplessness, others deal with chronic sleep problems. Melatonin offers a natural solution that mimics the hormone that the brain already produces.
For many people, melatonin is an effective alternative to prescription medications for sleep. However, people should treat melatonin the same as any other medication and carefully watch for side effects.
Melatonin supplements for sleep are available in pharmacies, some natural health stores, and online.