Comfort and safety are the two keywords highlighted in our minds when we choose nursery items for our baby. And to get a complete bedding package, we need comfy and safe sheets.
During winter or on cold nights. Cotton crib sheets are not enough to keep your little one warm. Let alone other less natural materials. Here we suggest what you've surely already heard: the warmest baby sheets are the cotton flannel ones.
In this post, we pick the best flannel crib sheets available, we compare them, and then it will be easier for you to decide the best one to keep your baby warm and nourished. Yes, "quiet sleep" is the other dreamy keyword for all parents.
What to Look for in a Crib Sheet
A new baby is a precious thing, and he will need lots of love and attention, but he will also need quite a few items to make his new life as comfortable as possible. While a crib and mattress may be at the forefront of your mind, many people tend to forget how important choosing the right baby crib sheets can be. There are several things to keep in mind when choosing the proper crib sheets for your baby's mattress.
One of the most important would be to ensure that the sheet fits the mattress properly. You do not want a sheet that will potentially slip away from the mattress. It should be fitted and snug to the bed.
Some other things to consider before purchasing any sheets include:
Choosing the material that's right for you and your baby.

Find sheets made from machine washable materials.

Remember to buy more than one set of sheets.
The warmest among the many fabrics used to make baby sheets would, without a doubt, be flannel crib sheets. More and more parents are opting to use flannel during the winter months instead of cotton. The material is machine washable and gentle on your baby. It also retains warmth so that you are not tempted to cover your baby with a blanket. Keep in mind that the latter is not a recommended practice.
While they're thicker and warmer than traditional sheets, they're completely breathable. If that requires a flannel sheet, it's fine. If they prefer something lighter, that's also alright. Just make sure it's breathable and snug, so no stretchy microfleece crib sheets for your littlest babies.
Flannel sheets are warmer than regular sheets and help you sleep better in the winter. If you want luxuriously warm and breathable warm sheets, choose cotton flannel. If you want less expensive or easy-to-maintain warm sheets, choose micro flannel.
Flannel will provide extra warmth and comfort in the cold winter months. Make sure the sheet fits snugly around the mattress and won't come loose while your baby is sleeping.
To achieve the purpose, you need to place a hot water bottle or heating pad over the crib sheet for at least 30 minutes before putting your little one to sleep in the crib. Most importantly, remove it before laying your baby down to avoid overheating or burns.
Blankets should never be in your baby's crib, so if you're worried about your little one getting cold during the night, consider a sleep sack and opt for a flannel crib sheet.
Here's What You Need To Know About Using Flannel Sheets In Your Baby's Crib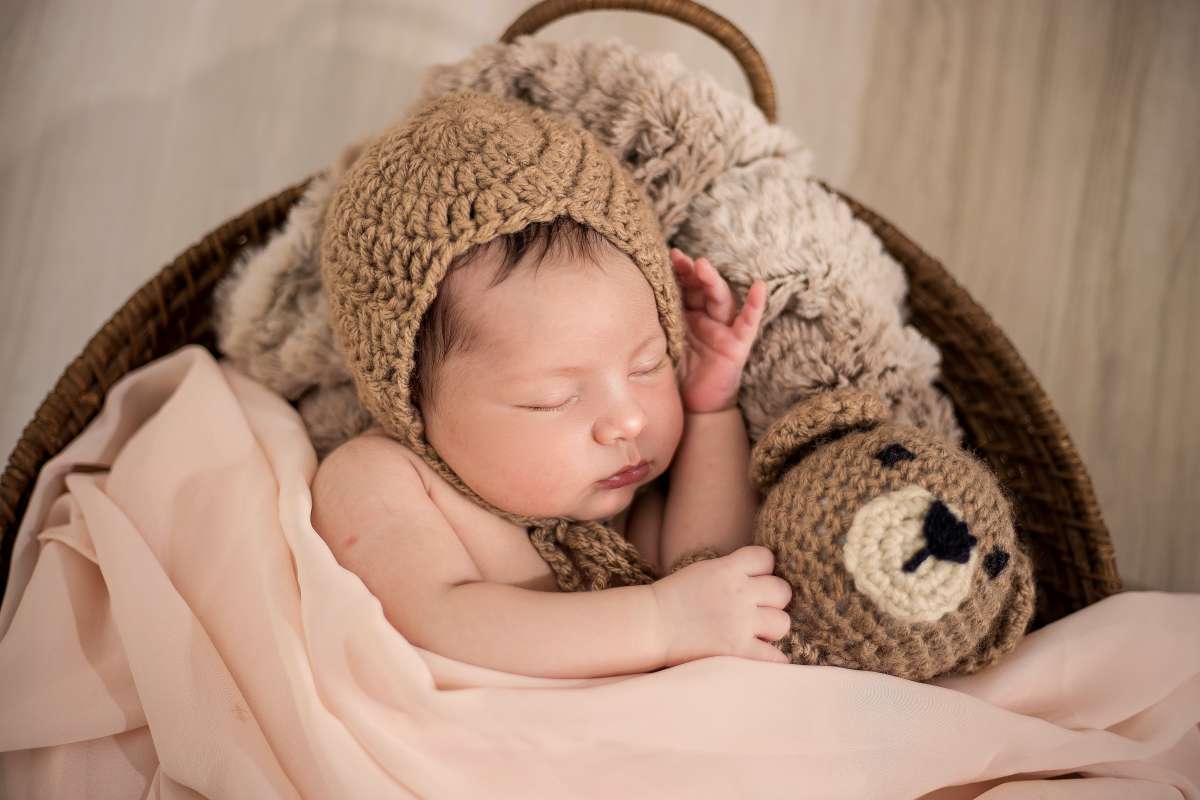 Shopping for your nursery is a true joy of pregnancy. We spent many hours poring over Land of Nod and Pottery Barn catalogues, and we wanted our baby's room to be cute, safe, and cozy. Let's be honest, when it comes to choosing sheets, there are few fabrics cozier than flannel. 
As cooler temperatures near, many people switch their children's bedding to the warm fabric, but can babies sleep on flannel sheets? Will they get too hot? Are the sheets breathable?
When it comes to your baby's safety and comfort, you don't want to take any chances. In recent years, the rules on bedding have changed. Gone are the days when you'd pick out the perfect bumper, quilt, and crib skirt and start decorating the nursery. 
Bumpers are now extinct, crib quilts are for decoration only, and most cribs are lower to the ground, eliminating the need or desire for a skirt. Heck, some parents don't even buy a crib set. Instead, they buy a crap ton of sheets, breathable mattress pads, and wearable blankets and call it a (hopefully sleep-filled) night.
It's just easier to do that, knowing how many sheets you'll likely go through each week between spitting up, diaper blowouts, drool rings, and leaking than it is to worry about coordinating tartan patterns or the Noah's Ark designs that were so popular in the 90s. The 90s gave us many great things like grunge rock and Buffy, but baby bedding was universally hideous.
What your baby sleeps with and on is extremely important, though. According to the Consumer Safety and Protection Coalition (CPSC), babies should be placed to sleep only in breathable bedding, with no crib bumper, pillow, or quilt. If they're given a blanket, it should be breathable, and sleep sacks are the safest. In addition, the American Academy of Pediatrics (AAP) recommended that babies sleep on a firm surface in the same room with you for ideally the first year of life.
The AAP also suggested using a wearable blanket as opposed to a loose blanket that may pose a risk of suffocation or strangulation in the crib with the baby. When our babies were little, we put them in sleeper suits or warm footie pyjamas, and they just loved them. They loved them so much that they developed a positive aversion to blankets and, to this day, refuse to sleep with a blanket on top of them if they can help it. (Yet they do hide under huge blankets to play Roblox on their iPads, and it makes no sense to me.)
There's very little literature about the sheets you should use, apart from the fact that they should be tightly fitting and breathable. Is flannel breathable? Does it stretch out? Most of the flannel crib sheets we perused online are made out of 100 per cent cotton, combed to feather softness. While they're thicker and warmer than traditional sheets, they're completely breathable.
If you're worried about your baby overheating, consider the ambient temperature of the room. The ideal temperature for a baby's room is between 62 and 68 degrees. That may seem pretty chilly to you, but it helps prevent SIDS by not promoting overheating. 
The website noted that a good rule of thumb is to dress your baby to a point where you feel comfortable and then add one more light layer. If they're warm enough, their core should feel warm to the touch, and their toes should be slightly cooler. 
If that requires a flannel sheet, it's fine. If they prefer something lighter, that's also alright. Just make sure it's breathable and snug, so no stretchy microfleece crib sheets for your littlest babies. They don't breathe, which is both a heating and suffocation hazard for little ones.
Also, buy a lot of sheets, regardless of fabric choice. You'll need them.
​Some Benefits of Using Flannel Crib Sheets
​Below is a list of Flannel Crib sheets you should consider, especially for the winter months. Flannel baby sheets have a fuzzy layer that will keep your baby warm and cozy when the weather is less than lovely outside. 
They are unique in that the fuzz of the flannel will trap air in its small pockets. This air will act as a sort of insulation to retain your baby's body heat and keep them warm throughout the night. Also, despite its ability to trap this heat in, flannel baby bed sheets still manage to remain breathable for your baby. 
And because the material is so well absorbent, it can wick any moisture away from the body while your baby sleeps soundly. Flannel sheets are typically made from 100% organic cotton and are hypoallergenic, making them a safe choice for your new baby. Before you see the results of our full review, you should know how we arrived at this selection of crib sheets. 
The most important factor was the opinions and comments of the parents. On Amazon, there are over 900 comments for the chosen sheets! If a product did not have enough feedback information, then we checked it off from this list. And if it didn't have a score above 4.2, we also discarded it. 
This is how we arrived at this select group of the best flannel crib sheets. Let's see a brief overview of the results first, and after that, you will be able to read the review of each of the sheets that make up this top group.
Flannel Cotton Crib Sheets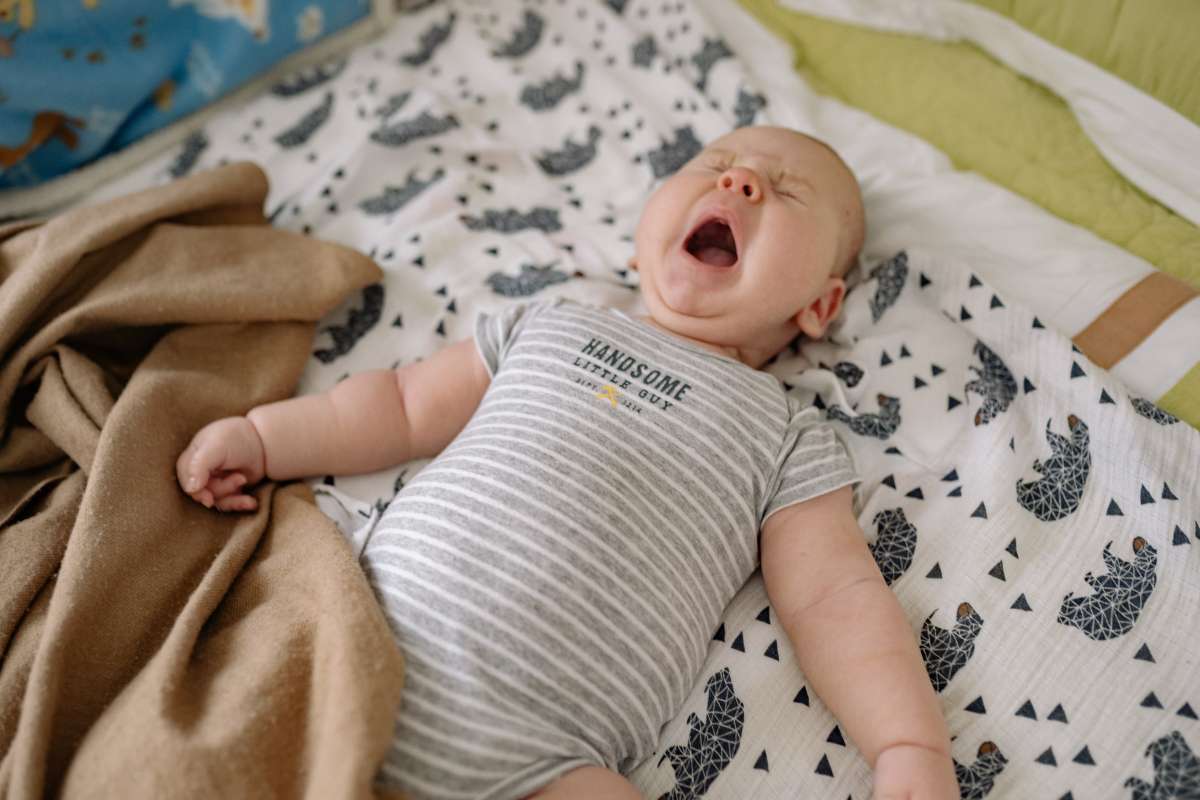 Look For In A Crib Sheet For Warmth:
There are several essential features to keep in mind when looking for winter crib sheets.
Organic:

 First off, look for 100% organic baby sheets. These are breathable, hypoallergenic, and will stay soft and cozy over time. Plus, they are safe from any harmful chemicals or residue.

Pilling:

 If you're anything like me, you hate when clothes pill! Luckily, there's a way to avoid this with your crib sheets. Look for ones made with a pilling-resistant finish like these by Threadbare. Not only do they last longer and stay soft and cozy, but you won't have to replace them as frequently because of the added durability.

Thread Count: 

Next, look for crib sheets with a high thread count. This will make your baby's crib the snuggliest place in the world. Some can even have an impressive 400+ thread count, but anything around 250tc should be fine.

Breathability: 

Pleasant dreams start with breathable crib sheets. Some fabrics are more breathable than others. For example, Jersey cotton has better airflow and will help keep your baby dryer through the night compared to flannel.

All-Around Elastic:

 Make sure the corners of your crib sheets can be secured with all-around elastic. This will help prevent them from slipping off and onto the floor during changing, feeding, or other baby duties.

Care Instructions: 

Not all materials have the same care requirements. Some fabrics will last longer with regular washing & drying, while others require delicate handling to maintain colour and integrity. If you are unsure what your crib sheets need, check the tags before purchasing.

Warranty: 

Lastly, look for a guarantee that backs up the quality of your sheets. If you experience problems with the stitching or any other manufacturing defects, the company should stand behind their product with replacements or a refund.
Look For In A Crib Sheet For Safety:
It's important to choose a crib sheet made with safe and chemical-free materials, especially since your baby will be spending a significant amount of time sleeping on it. Some fabrics are more potentially harmful than others, so read the tags before you make your selection.
Beware of Vinyl: 

Most vinyl crib sheets contain phthalates linked to increased risks for SIDS and other diseases in children.

Be Cautious of BPA:

 BPA is an industrial chemical found in vinyl, plastics, and other common household products. Be sure to choose a crib sheet made without this potentially harmful substance.

Choose Organic: 

Besides being healthier for your baby, organic materials are better for the environment. we always look for the GOTS certification on baby textiles because it ensures the materials are high quality, free from harmful chemicals, and safe for babies. Currently, there is no regulation regarding using the term "organic" in baby products, so always look for a GOTS or OEKO-TEX label to ensure that your crib sheets are genuinely organic.

Choose Natural:

 Some crib sheet manufacturers use synthetic fabrics like polyester or microfiber, containing harmful chemicals such as phthalates, BPA, and PVCs. These substances can irritate your baby's skin (and yours too!). When possible

Fasten with Snaps:

 Snaps are far superior to buttons when it comes to babyproofing your home. This way, you don't have to worry about choking hazards from loose buttons (there are several instances of children being strangled on buttons). Plus, snaps will last longer than a button over time.
Conclusion
In conclusion, there are many ways to keep your baby warm during the cold winter months. Whether you need crib sheets or a mattress protector for their bassinet, these products will fit any of your needs while remaining comfortable and organic. We hope this article has given you some ideas about how to help your baby stay cozy in chilly temperatures!