Should I choose a cot bed or a cot for my baby?
Once your baby grows out of a Moses basket or bassinet, which most parents use for a newborn, he or she will need to move into a cot or cot bed. There are pros and cons to each.
When you embark on the exciting journey of looking for nursery furniture, it can be a little complicated as to know what exactly it is you need to buy maybe you are a first-time parent to be, a friend or a work colleague maybe? Even if you are the Grandparents, it's still good to keep up to date with nursery furniture trends.
It can be a bit of a minefield when you are faced with buying all of the bits and pieces that you need for your baby – especially if you don't know what you should be looking for.
As one of the most important and expensive purchases you will make, you must invest in a cot or cot bed that suits your needs.
A cot is primarily a place for your baby to sleep, nothing more and yet they are so much more than that. It's the place your baby will rest, dream, play and learns. Not to mention often the central focus of which an entire nursery is built around.
Check out our range of baby nursery products and furniture for all your baby needs.
Where should baby sleep?
It is recommended that the baby sleeps in the same room as you until around six months of age. It is during those first six months that the risk of SIDS (Sudden Infant Death Syndrome) is most significant, and you will want to keep a watchful eye on them. Also, as baby will feed regularly during the night, having them close by will make night feeds a little bit easier.
Cot beds A cot bed is a cot with removable sides and a removable end panel that can be converted into a toddler-sized bed. Your child could outgrow an old crib or cot by the time they reach one or two years old. The significant advantage of a cot bed is that it will last years longer than a cot because you can use it as a junior bed.

Birth to 4-6 months
It is recommended that newborns sleep in the room with the parents until they are approx 4-6 months. How long correctly you will judge for yourself, some babies will adjust to a sleep pattern easily and not need to be with you for so long, others will struggle, and you might keep them closed for longer. Just do whatever is best and works for you.
Cribs
A Crib is traditionally much smaller than a cot, think the baby Jesus in a manger, and you're close to the right sort of size. They come in either static or rocking and are suitable from birth until your baby starts to sit up and rollover. This is roughly at about the 4-5 month mark, but every baby is different. The length of time in a crib will also depend on how big your baby is, you don't want them touching the sides or top or bottom when they sleep.
Cribs are usually made from wood and are smaller than a cot. Quite often, they have a rocking or gliding option to help soothe the baby. Cribs can be used up until around six months, but they generally cost more to buy than Moses baskets and are not as easy to move around for daytime naps.
Cots are generally smaller than cot beds – around 50-60cm full – so if your baby's bed will be in your room until he or she is six months old, as is the current advice, a cot may fit more easily if space is limited. Sizes do vary, though. Cots designed to provide 'standard-sized' cot mattresses are a few centimetres narrower than cots designed for 'continental-sized' mattresses, although they're often a similar length (around 140cm). Measurements should be displayed on the cot label.
This leads nicely onto the second main point around the cot vs cotbed question, which is the hassle factor. Short but sweet, if you buy a cot bed rather than a cot initially when your little one outgrows the cot, you extend the cot into a cot bed and you are done. The hassle factor if you went for a cot, first of all, is that you would otherwise have needed to go to the shops, shop online etc. for another piece of nursery furniture.
Why is the type of bed suitable?
When deciding on baby's first bed, it's essential to think about where they will sleep during the day. You will likely want to keep them close by for daytime naps and therefore being able to move their bed around will be vital if you don't want the expense of purchasing a second sleep space for daytime.
Most cot beds will last until a child is seven or eight years old. But this will depend on their weight, and how much wear and tear they put the bed through. Cot beds are more extensive than cots – generally around 70cm wide – so they give your baby a bit more space to roll about and stretch their arms. If you have space, it might make sense to buy a cot bed from the outset, as it will last longer and you can avoid the hassle of having to buy two separate pieces of furniture.
However, the two main points when comparing a cot vs a cot bed is that cotbeds are usually more expensive and certainly in these times of austerity, this has to be considered. However, do remember that if you do buy a cot instead of a cotbed, once your little one grows and outgrows their cot, you will need to buy a junior bed additional cost will be required here but of course at a later date rather than 'upfront' if you like.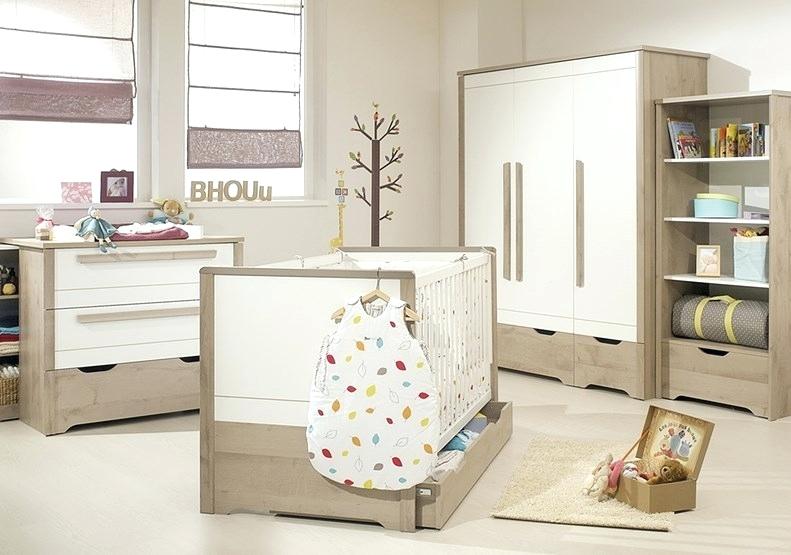 Baby Cot Size
If space is limited in your nursery, you may decide that the better option is to go for a cot. If you are not constrained by space, a cot bed will be more economical in the long run.
Measuring approximately 124 x 64cm, the cot is the smaller of the two options. Cot beds tend to vary more by design, but on average the size of a cot bed tends to be around 145 x 75cm.
Required Lifespan of Cot
While a standard cot should be big enough until your child is about 2, the main benefit of choosing a cot bed is that it will be suitable for your child until they are about 4 or 5. Some cot beds also convert into day beds, which extends the life of the bed further.
The typical lifespan for a cot is from birth (if it will fit in your bedroom) to approx two years, again this will depend on how big your baby is and when they reach their milestones. The sides of a cot are fixed in place although you can often lower the height of the mattress so that as your baby starts to stand up, they will still have the protection of the side rails.
Check out our range of nursery cot furniture for your baby room.
Cot or Cotbed
One of the most common questions asked by parents to be, grandparents and friends looking to buy nursery furniture is 'What is the difference between a cot and a cot bed?' Well, this question can be summed up in two points, cost and hassle factor. While the size of a cotbed compared to a cot is that the cot bed is usually more substantial, it's not by much. The weight is a consideration, not least because the cotbed has extra wood/material in the making of it, so, therefore, is naturally more substantial.
Typically, once the baby reaches six months, they are ready to move into their nursery. There are lots of options on the style and design to fit with your chosen nursery décor, but there are some features which you may want to consider that will make things a little more comfortable such as a drop down side and adjustable base height. These features will make it easier to lift the baby in and out of the cot as they grow. When they are old enough to pull themselves up, lower the base so they can't climb out.
You can buy bedside cots with a removable side so that you can position it right next to your bed. You can adjust the base, so your baby's mattress lines up with yours, which makes night-time feeding easier. If you're planning on more than one child with a small age gap between them, a cot may be more suitable, as you'll more than likely use the cot for the new baby and buy a single bed for your older child.
These are around about 20cm more significant than a cot. As a result, everything is slightly bigger and therefore they last longer. As the name suggests, they are both a cot and a bed, with at least one of the side panels being removable to turn it into a toddler bed.
You may also want to consider a cot bed which is slightly bigger than a cot but can also be converted to a junior bed. Once your baby reaches around 18 – 24 months you will probably be considering moving them out of the cot to a bed. Being able to convert a cot bed into a junior bed can help with the transition to a full-sized bed and allows you to get considerably longer out of the cot bed than you would a cot.
Cot and cot bed types A standard cot or cot bed – rectangle shape, fixed sides – isn't your only option. You could choose to go for a drop-sided or sleigh cot or cot bed, or one with a drawer or storage built-in.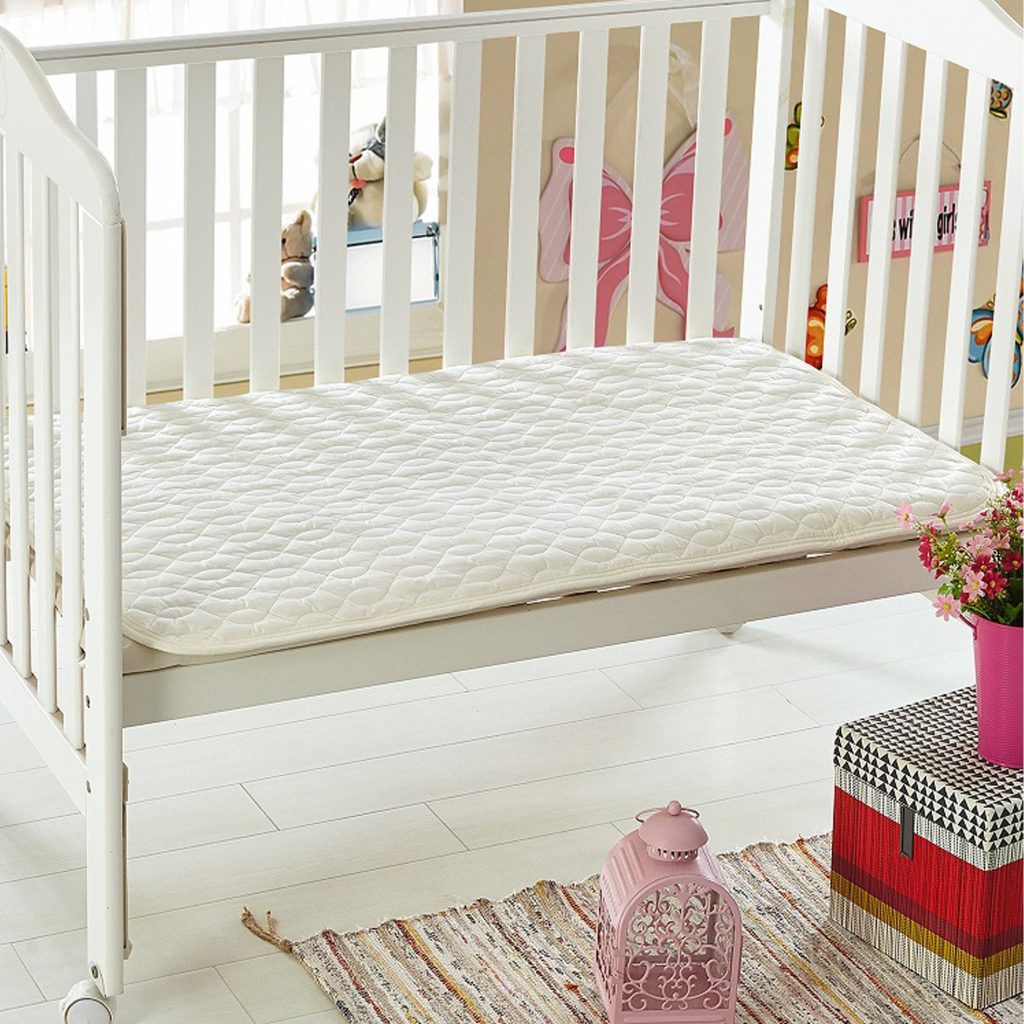 Adjustable Base Heights
Many cots and cot beds have adjustable base heights. The key benefit of being able to change the height of the base is accessibility! Until your baby can pull itself up (at which point when safety will require you to reduce the height), you will find it much easier to get them in and out of the cot if the base is near to the top. Bearing in mind, most mothers suffer from an aching back at some point; we think that this feature is pretty important!
Teething Rails
The majority of little ones will at one time or another decide to chew the sides of their cot! Non-Toxic teething rails not only ensure that your cot bed maintains it's looks but also offer protection for those delicate gums and teeth and prevent your baby from ingesting paint or varnish.
All these options are high first beds for baby, but you need to decide which option is going to be best for your family.
So, in summary, item number one for your nursery furniture checklist should be a cotbed or a cot.