The wonderful world of baby products is always on the move, presenting more and more options as the years go by. So even if this isn't your first rodeo as a parent, you may find yourself feeling behind on the latest in baby crib options. Convertible baby cribs, basic cribs, high-end baby cribs!
If you've been feeling overwhelmed by baby crib shopping, worry no more! We've done hours of research to help you understand everything there is to know about crib safety. We'll give you the rundown on current safety standards best practices for crib safety and give you a list of the top models on the market. You'll be sure to find just the right crib for your little one to rest their sweet head.
How to Choose a Safe Crib
Stationary Sides. 

No Drop Side Rails. 

Appropriate Slat Width.

Sturdy Construction With No Missing or Broken Hardware. 

No Headboard & Footboard Cutouts. 

Baby Safe Non-Toxic Paint. 

No Sharp Edges or Corner Posts. 

Snugly Fit, Firm Mattress.
Is a bassinet better than a crib? Other than the obvious features like size and portability, there's no "better" when it comes to a bassinet versus a crib. Both are completely safe when used properly; it's just a matter of personal preference.
Can newborns sleep in a crib? Yes, a newborn can sleep in a crib, although some parents choose to have their newborns sleep in a bassinet for the first month or so.
All Delta Children cribs produced from April 2010 are all fully compliant. A safe crib has been purchased new certified by the manufacturer as compliant with CPSC requirements through 3rd party testing and the JPMA (Juvenile Products Manufacturer's Association).
The chemicals that make up PVC plastic have been known to leach into food and pose significant environmental threats. PVC is made from chlorine and other chemicals that can cause cancer, including phthalates that may also cause asthma or allergies.
How to Choose a Crib: Factors to Consider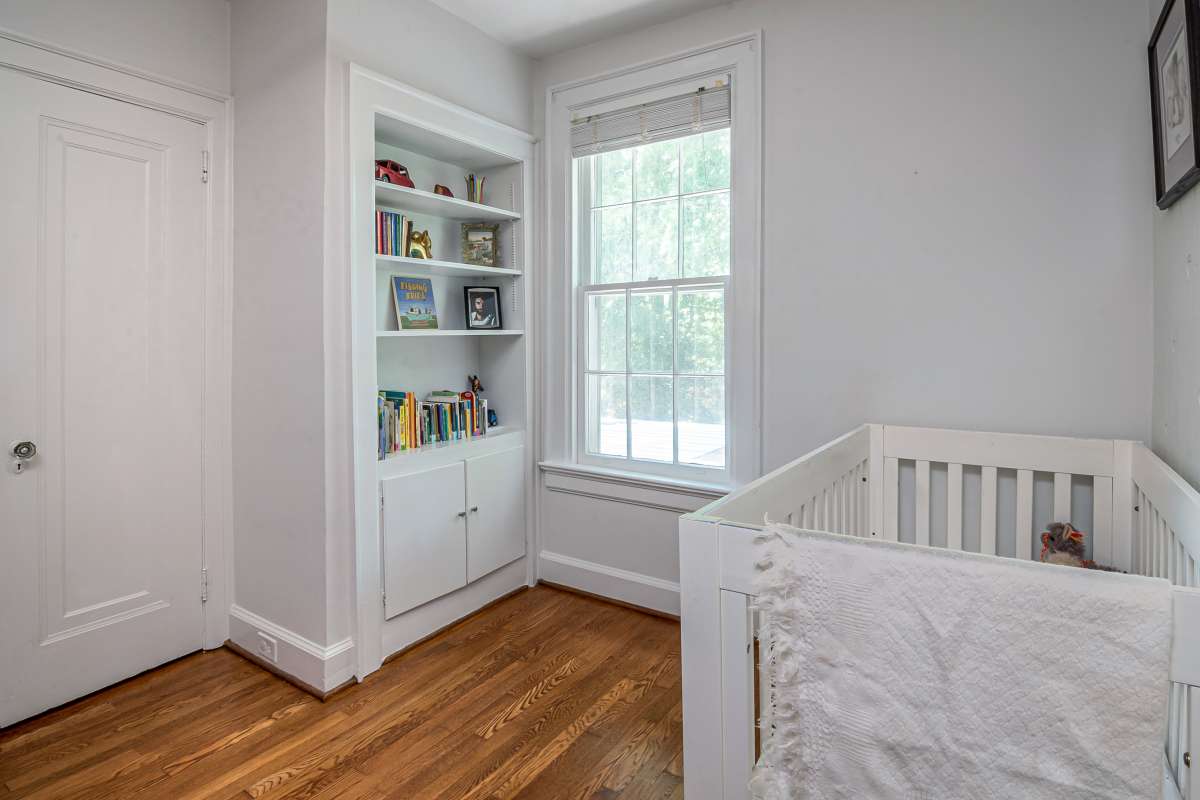 When shopping for the best crib for any child, there are a few factors you should consider, and all will play into your final decision. These include:
Materials the crib is made from

The age of your child

The crib's storage features

The look of the crib

Crib safety
Materials
Take a look at the materials the crib is made from while shopping. Most are made with wood, but some have metal pieces as well. If you're shopping in-store, check the paint for any chipping. You'll also want to ensure the materials used are lead-free and phthalate-free.
The Age of Your Child
The age of your child will factor into which new crib you buy. If you have a newborn, you'll likely want a crib with an adjustable mattress that can lower and raise to make picking up your delicate newborn easier. If you have an older child, you may want something that can easily convert into a big kid bed without any additional parts.
Storage
Many baby cribs now come with storage included. These are usually a drawer or two situated underneath the crib mattress. You can use these drawers for storing extra blankets, stuffed animals or any other baby gear you might need for your infant. 
If you're shopping in person and are interested in a crib with storage, make sure to check the durability of the drawers before making a final decision, as some might be flimsy.
Look
You can find cribs in various styles now, from modern and minimalistic, to vintage and classic, with various colour options. If shopping in the store, you may find only a few cribs that fit your nursery's decor, so be sure to check out your online options as well.
Safety
The most important feature out of all these, though, is safety standards. If your crib can't keep your child adequately safe, it shouldn't be in your home.
Your criteria for a crib may vary, but in general, you're looking for something that fits your budget and specific needs. It also doesn't hurt if it's aesthetically pleasing. Here are a few other things to look for and be aware of on your crib-shopping journey.
Any crib made after June 2011 must meet stringent federal crib standards set by the Consumer Product Safety Commission and the American Society for Testing and Materials. This means new cribs can't have dangerous features such as drop sides and adhere to strict structural safety guidelines.

A crib can be further certified by the Juvenile Product Manufacturers Association, which holds cribs to an even higher safety standard. Though the JPMA's seal of approval means you're getting an exceedingly safe crib, many companies are choosing to forgo this certification to invest in others that consumers care more about, such as Greenguard Gold (more on that in a minute). 

All cribs sold in the US must comply with ASTM standards regulating harmful chemicals in the glue, wood finish, and wood composites. A step further than that is Greenguard Gold certification, which ensures that a crib produces negligible levels of volatile organic compounds. This helps give peace of mind that your baby is breathing in chemical-free air.

Most cribs fit standard-size mattresses, but not all mattresses fit the same. Before you buy, it's a good idea to test-fit a mattress inside the crib you plan on pairing it with. The mattress should fit snugly, with no more than a two-finger gap between the edge of the mattress and the crib.

A crib with multiple mattress positions will ensure you get the most mileage out of it. When your baby is little, it's safe to place the mattress at the highest position so you can easily pick them up and put them down. As they grow and start to turn over and stand, you'll want to gradually lower the mattress to keep the top of the crib out of reach. The more positions you have between the top and lowest settings, the less you have to bend over and reach for your baby. 

The CPSC recommends crib slats be no more than 2 3/8 inches (or about the width of a soda can) apart. This will prevent your baby from getting their arms or legs stuck.

If you're buying a convertible crib, consider purchasing the parts needed to convert it now. That way, if the model is discontinued years down the line, you won't have to track down the pieces on Craigslist or Facebook Marketplace.

If you're planning on buying a used crib or taking a hand-me-down, make sure it hasn't been recalled. Tighten up all the bolts and see how the crib feels structurally. Lastly, check mattress fitment for gaps. You'll probably want to buy a brand-new mattress, as used models wear unevenly and might be soiled.
Baby Crib Best Practices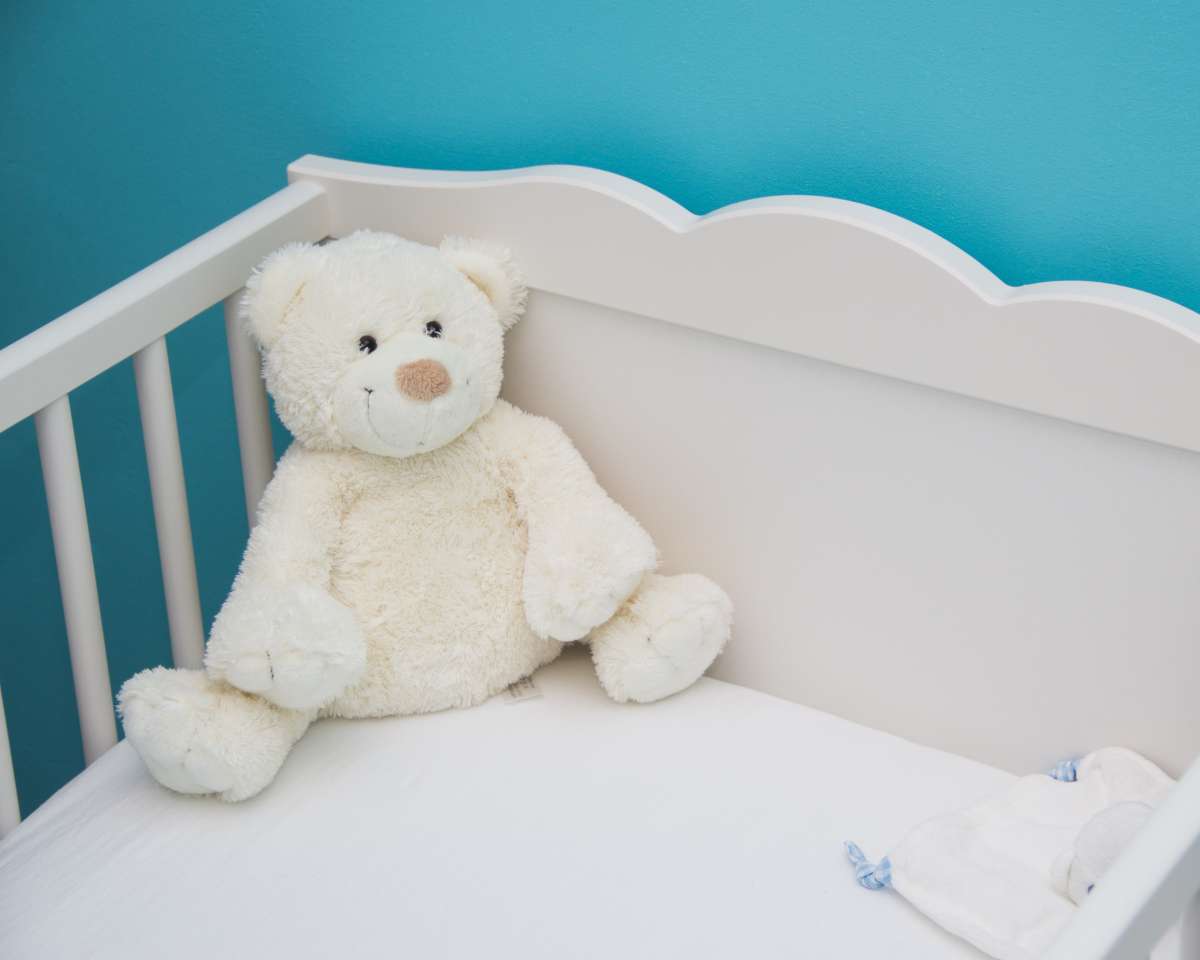 Any parent who has been chastised for letting their baby sleep on their stomach knows recommendations about baby sleep seem always to be changing. But it's important to stay up to date. Research continues to reveal new information about how to decrease the risk of SIDS and keep your baby safe while sleeping.
The Safe to Sleep campaign educates parents on safely putting a baby to bed in a crib. The guidelines are as follows:
Never put pillows, loose blankets, stuffed animals, or anything else in the crib with your baby.

Make sure the crib doesn't have any gaps between the side of the crib and the mattress that are wider than two fingers.

Follow the instructions when you assemble the crib.

Do not use cribs more than ten years old or a crib that has been modified in any way.

Do not add extra padding to play yards or cribs.
Never place a crib near a window with loose curtain cords or blinds.
Crib bumpers can pose a hazard to children and should not be installed in the crib.
What type of crib is best?
There are several different types of sleep options for your baby. The right one depends upon your and your baby's needs, sleep environment, and willingness to purchase additional products. 
Either way, a word of advice: Install the crib once it is inside the room you are planning on using it in. Many cribs won't fit fully assembled through doorways.
A bassinet is a nice option when your child is first born because they are super portable, and your baby may like the coziness of it. But you'll have to purchase a larger crib within a few short months as your child grows to be too large — the bassinet should be swapped out before the child can sit up, which usually happens around six months old. Hopefully, by this time, your child has given up night feeding, so it will be an easier time for mom or dad to transition as well!
A mini crib is larger than a bassinet but still smaller than full-size cribs. These are a nice option if you live in a small space or plan to move the crib around a lot in the early days. Your child will outgrow these options far quicker than they will a full-size crib.
A convertible crib offers great value and more versatility than the former two picks. As the name implies, these can convert from cribs into other more grown-up bed options. While it may seem crazy to think that your newborn will be out of a crib before you know it, babies can outgrow a standard crib before they are even two years old. 
To save money and the hassle of having to remove and replace with a bed, you can opt for a convertible crib from the get-go.
Some convertibles can switch just to a toddler bed. Others may even turn into a full-sized bed as well. Look and see if the converting kit is included or it's sold separately, but regardless they often net out to being less expensive than buying multiple beds. 
We also recommend purchasing conversion kits when you buy the crib in case the crib is no longer sold.
The Safest Cribs
When your baby is a newborn, they should sleep 14 to 17 hours a day. From four months to a year, they'll sleep 12 to 14 hours a day. With so much of their early life spent in dreamland, the place your child sleeps is an important purchase.
A crib needs to be safe, comfortable and convenient for the parents -- and since you'll undoubtedly be spending a good chunk of your day (and night) around it, it might as well be nice to look at.