As social distancing takes on more of a critical role in our daily lives during the coronavirus outbreak, many expecting mothers have to get creative when planning for that highly anticipated baby shower.
In the past, technology has been the saving grace for moms-to-be whose family and friends live far away. Military families, especially, have been enjoying the benefits of virtual baby showers for years.
Granted, it's not the same as seeing loved ones face-to-face and enjoying the time together. But there are also many perks to a virtual baby shower, such as lower costs for the host and more convenience for guests.  Online baby product directory at My Baby Nursery.
Many of the things you love about baby showers can be easily replicated in an online format.
What Is a Virtual Baby Shower?
Virtual or online baby showers are generally the same concept as traditional baby showers and can happen before the baby arrives or after, like a sip and see the party.
But some things are going to have to be a little bit different. Mostly, we want to acknowledge that a virtual shower isn't going to replace a real one. 
You can't have many of the same games, refreshments or general feeling of in-person mingling, and it's also a lot more casual—we honestly can't blame your guests for wearing yoga pants to your virtual shower. 
(Though some guests may appreciate the chance to dress up!)
And you may have concerns about whether it'll be awkward to try and replicate IRL party vibes in the virtual world. 
"Am I responsible for preventing conversation lulls?" "Should I have music playing?" "I feel weird opening gifts on camera!" 
It might be awkward, and that's okay. 
Sometimes real-world parties are awkward too. We do have some advice on how to make your virtual shower less uncomfortable, though. (Or maybe you're secretly happy to have an excuse not to open presents in front of all your friends and family.)
This situation isn't easy, and it certainly isn't expected. Whatever you're feeling about the situation, whether it's a disappointment, relief or something else—that's normal. 
If you are thinking of taking your baby shower to the web, here's our guide on what will be unique to a virtual party and how to plan for it.
The Tech You Need for Virtual Baby Showers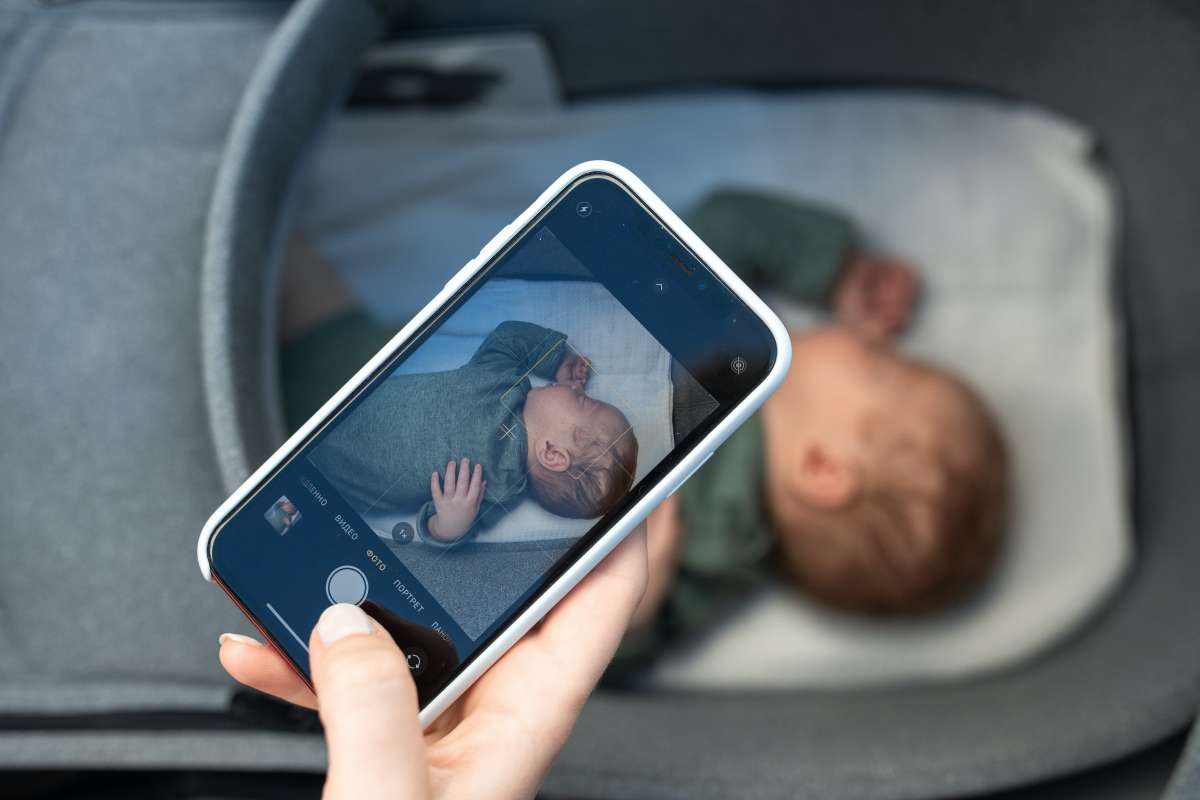 By default, a virtual baby shower requires a virtual place to meet up. Thankfully, there are plenty of options for websites or apps to get your gang all together on-screen in the current age of technology.
Social media sites are a popular go-to for planning baby showers online, especially since a lot (if not all) of your guests are likely to be on there already. 
Facebook is perfect for events given its streamlined invite system and integrated video chat system through Facebook Messenger. Just make sure the event is set to private.
Video Chat Services
While it's possible to have a virtual baby shower without video, we think a live stream of the party is way more fun for everyone. 
There are many options, but we recommend going with a free video service like Zoom, Skype, Facetime, Facebook messenger or Google Hangouts. 
If you and your guests have an internet connection and a phone or computer with a webcam, then a live video is possible. 
You can even hook up your computer to your tv, so it's much for everyone to see (and for you to see everyone). 
When deciding which video service to use, be sure to keep in mind who your guests are and their level of tech-savviness.
Zoom
Zoom is the most straightforward and most accessible video service option. Zoom is free for everyone to use, allows up to 100 connected devices (500 for an extra charge), and doesn't require you to download an app, though there is an app option. 
All you need is an internet connection and a web browser (using a computer, tablet or smartphone). 
The host sets up a virtual room with a unique ID and password, then sends out the information to guests. Guests don't need an account to gain access to the party. 
Keep in mind: The free version of Zoom allows up to 40 minutes of meeting time per room; additional time is available for purchase, but you can also close out the room and start a new one.
Skype 
Like Zoom, Skype is free to use on any computer, tablet or mobile device, and it doesn't require you to download the app if you're using a computer web browser. 
The key differences: it allows up to 50 devices, and there's no password protection.
Facetime
Facetime is the free video service for Apple devices, including iPhones, tablets and computers, and it allows up to 32 connected devices (still plenty for a baby shower). 
You can connect via cellular data if you have a data plan or via WiFi without using any of your data. 
Multiple people can join a call at once using their Apple ID, and they have to be invited by the host. 
Keep in mind: The major downside to Facetime is that it works only with Apple devices (sorry, Android and non-Mac users), and if you're on a Mac, you need OS X Lion 10.7 or later.
Facebook Messenger Rooms
Facebook's new group messenger service works great for large groups (though if you have a minor party, regular Facebook Messenger video calls still exist). 
Anyone can use Messenger Rooms, even without a Facebook account, so you won't have to create an account just for grandma to join in the fun. 
And there's no time limit, so you can keep the party going! The service also has a few extra features that can make your virtual baby shower extra special:
You can personalise the room name to be anything you want. Make it fun, make it hyper-specific, make it unique.

Guests can use masks and AR filters to make things look extra fancy (or extra silly). Need an idea for a party game? Give a prize to the guest with the best filter.

Guests can customise their backgrounds with decorations. Got a shower theme? Try to make it match!
Google Hangouts
This service only works if you have a Google/Gmail account, which is free and relatively easy to sign up for. 
Keep in mind: Google Hangout video calls allow a maximum of 10 devices, but up to 250 participants if the market is audio/phone only.
Each of these video call options has a chat function, too, so you can share photos, send links or express yourself in emojis. 
Most chat functions are accessible directly within the video screen, except FaceTime, which will launch iMessage.
Steps for Hosting the Perfect Virtual Baby Shower
Understand Mom-To-Be's Expectations
The best place to start with planning is to ask the honoree what she has in mind. 
The hosts can start by sharing the ideas below with the guest of honour for feedback. Making sure that expectations are met will ensure the party is a success. 
With the mom (or dad)-to-be's help, select the date and time. Keep in mind that the date should be at least a month out to organise and set up the invitations ahead of the recommended time to send invitations roughly three weeks ahead of the shower date. 
You'll need the guest list (or both parents if it's a coed shower) with email addresses and first names. 
Consider having several more minor showers with people who all know each other instead of having one or two bigger ones. 
Keeping the guest list at 25 or under will help with the coordination of discussion and playing games. 
Also, ask for needed information for the invitation, such as nursery colours, the gender of the baby (if known), and links to her baby registries.
Select a Date and Time for Your Virtual Baby Shower.
Just like with an in-person meet-up, the first step to planning a virtual baby shower is to pick a date and time for your party. A couple of things to consider:
If you're inviting guests in multiple time zones, try to pick something that works for most people, if not everyone.
Put a time limit on the party. Even though it might feel like you have all the time in the world, you still want to be respectful of other people's time. 
One to two hours should be all the time you need, depending on how many guests you have. Pick a date that gives gifts enough time to arrive (factor in shipping delays).
Select and Test an Online Meeting Platform
Just like with a face-to-face shower, the venue makes a big difference, so choose yours with care. Zoom, Google Meet, and Skype are all popular free options that are not too difficult, even for the minor tech-savvy guests.
You may want to check out this relatively new platform dedicated to making a virtual baby shower accessible– WebBabyShower. 
WebBabyShower is the #1 market leader in virtual baby showers and has helped over 10,000 customers and happy families since 2006. 
With WebBabyShower, you can set up a shower in minutes; the platform includes a guest book, a gift registry page, video and photo albums, a games page with a scoreboard and even the ability to send and track personalised invitations from the platform itself.
No matter what platform you use, it's a good idea to do a trial run with a couple of close friends or family members using any bells/whistles you plan to use during the shower so that you'll be completely comfortable with it when the big day comes. 
Be sure the hosts and guest-of-honour have robust internet connections (being connected directly to your internet via a cable vs. wireless is optimum). Close any unnecessary applications or windows on your computer/laptop before launching the party. 
Looking for the best tables and chairs for a baby playroom? Look no further. My Baby Nursery has you covered.
Send Out Digital Invitations
Next, send an invitation. You can personalise a digital invitation with an online invitation service, like Evite or Paperless Post (this might be a nice touch for a mom-to-be who's feeling blue about not having a "real" baby shower). 
Or you could set up a group event on Facebook where all of your friends and family can easily see details and interact with each other. 
Regardless of which invitation route you go, make sure to include instructions for which platform you'll use for your virtual parties, such as Zoom, Skype, or Google Hangouts.
Digital invitation apps have been around for a while, so most people are comfortable receiving invitations.
Sending out invitations electronically gives those invited an easy way to get links to baby registries and RSVP — and include the link and other essential details to enter the party. 
Knowing the headcount ahead of time will help the hosts better plan the time needed for all activities. 
Ask that all gifts be sent directly to the Mom/Dad in advance to be opened online during the party. 
Create a Virtual Baby Shower Registry.
We've all become accustomed to shopping from our couch, and this is no different. Head over to a site or your favourite online store where you can easily set up a baby registry. 
Your virtual baby shower guests can then choose the perfect gift and have it shipped directly to you. With any luck, you'll have all of the facilities before the party starts.  
However, the host might want to encourage guests to send their gifts by a specific date to accommodate coronavirus-related shipping delays. 
You may also want to ask that guests spring for gift-wrapping on the gear they're shipping so that the mama-to-be has something fun to open. 
Include Links to Online Baby Registry
Expectant parents have been using online baby registries for years, and the process is familiar to most. 
The parents-to-be shop online at their favourite stores or on Amazon and add desired items to a public list shared with the guests.
You may want to ask those invited to drop their favourite baby items in the invitation platform as comments shared with the guest of honour.
Pick a Virtual Baby Shower Theme.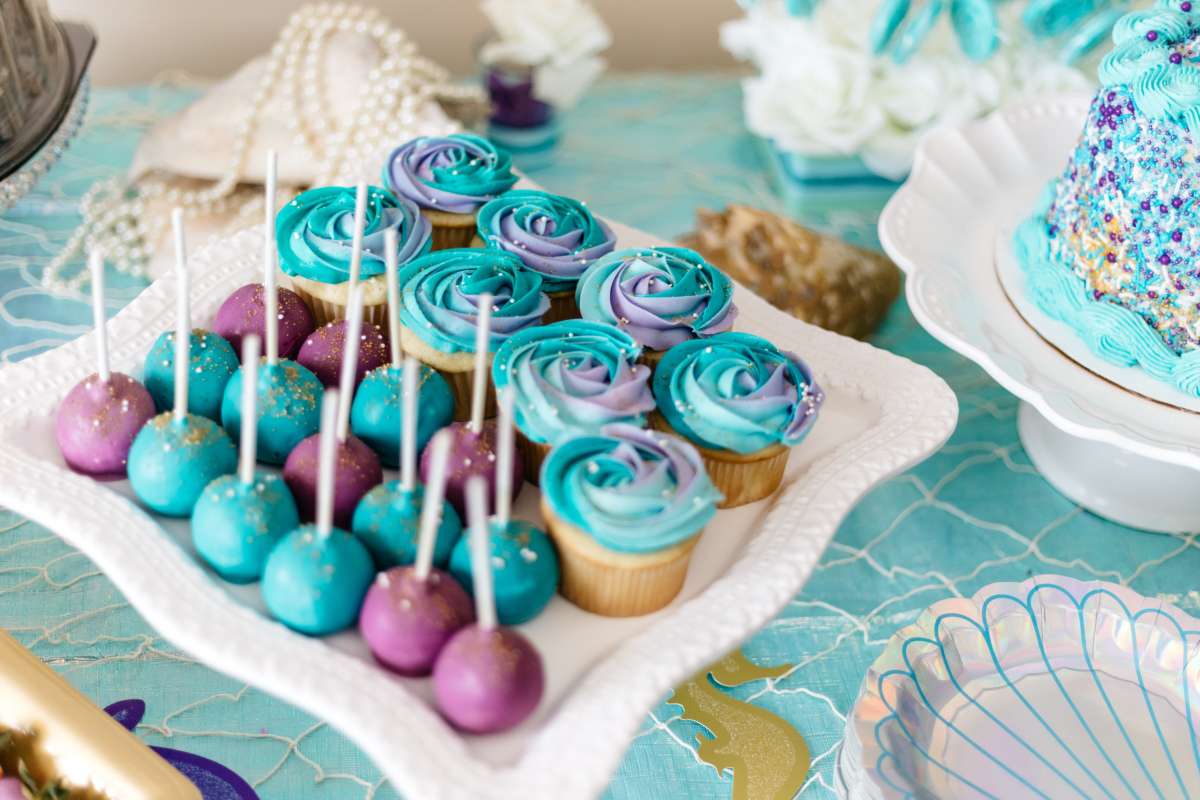 You can't go all-out with a baby shower theme and baby shower décor during a virtual hangout, but you can still add some fun touches. 
If you're hosting, put up balloons or streamers in the background. Or use a festive Zoom backdrop. 
Another idea? Have your guests get dolled up, all wear the same colour, or don a fun accessory (like heart-shaped sunglasses). 
Plan a Gift, Reveal.
Half the fun of a baby shower sees all the sweet gifts, so why not enjoy a little show? There are a couple of ways to make gift-opening an integral part of your virtual shower:
If guests sent gifts ahead:

 You can pretty much go forward with the unwrapping process just as you would in person. Mama opens, while everyone else oooh's and aahh's at the cute duds she unboxes.

If guests already bought gifts: 

Since many moms have to scramble and shift from a traditional baby shower to a virtual one, they may be trying to figure out precisely what to do about gifts. One fun solution is to have a gift reveal to be a part of the party. Each guest can take turns opening the gift that she bought and saying a few words about why she chose it. 
How to Open Gifts at a Virtual Baby Shower
Guests can send their gifts to you so you can open them on camera for everyone (if you want to), or you can have guests hold onto their skills during the shower and open them for you on camera so you can see (then they can send them to you later). 
Or you can do a mix of both, in case some guests want to send their gifts sooner but others won't be able to ship the advantages to you in time.
If guests will be sending gifts to you after the shower date, but you still want to show them off, one of the unique features of having a virtual baby shower is that it doesn't have to last just one day. 
Facebook events are accessible for as long as you keep them up. So you can post photos of belated gifts or, once the baby arrives, show them off in that bodysuit your aunt sent for all your guests to see!
Figure Out Food.
Eating and drinking during a group screen chat might be distracting for some folks. For others, it could be no big deal. 
Depending on what you decide on the invite, you could ask folks to refrain from munching until the end or specify that guests are encouraged to eat. 
If everyone is okay with eating on camera, food and drink could be a unifying aspect of the shower. 
In your invite, share a recipe for a baby shower mocktail that guests can make and sip together during the shower. 
Or, time your baby shower to a specific meal—for example, you could all enjoy a long-distance baby shower brunch or midday tea party together.
Play Virtual Baby Shower Games.
What's a baby shower without games? Although playing games is more fun in person, some classic baby shower games can be adapted to play from afar.
A few that work well (and check out more fun baby shower game ideas here):
Name that tune:

 Play a few chords of baby-themed songs, and let guests guess what they just heard.

Baby alphabet game:

 Go around and take turns trying to name a baby-related word for each letter of the alphabet—try not to break the chain!

Baby gear 'Price Is Right':

 Take turns to guess how much different types of baby gear costs. 
Ship Baby Shower Favors.
Want to go above and beyond as a host? Ship some party favours to your guests as a token of your appreciation for their virtual attendance. 
It could be a traditional baby shower favour that you send in the mail, or you could send $5 gift cards that guests can use on digital gifts or takeout food. 
Or, instead of sending favours after the shower, pick out something that guests can use during the storm, like matching coffee mugs. 
Give Mama a Virtual Pep-Talk.
While it's not challenging to go virtual with your baby shower, being pregnant during the coronavirus crisis is incredibly stressful. 
So, consider asking each guest to send an encouraging hand-written letter—or even just a friendly email—to the mama-to-be to help lift her spirits and make her feel extra special during this challenging time. Check out our range of baby nursery products and furniture for all your baby needs.
It's a gesture that will help her feel the presence of friends and family, even if they're miles away.