It is not a decision you have to make unless you happen to be a medical professional, in which case you can make the right call without our guidance. If you are not, be aware that it is the doctor who determines that your child needs a car bed.
When they do that, they are concerned with the baby's heart rate and breathing in the semi-reclined position. If it happens, likely, the child's vitals will also be monitored by medical staff before the first ride.
Do note that the following indicators are what medical staff rely on. They are not something the parents should act on, even if there is a match. But you may and should bring this to doctors' attention should you suspect your baby needs a car bed.
According to the AAP's recommendations, a car bed is to be used for infants less than 37 weeks gestational age at birth, infants who are at risk of apnea oxygen desaturation or bradycardia, and infants who do not tolerate sitting in a semi-reclined position.
Take note that these indicators are relied on by medical staff. They aren't something the parents of the baby should act on. But you can inform the doctor if you suspect that your child needs an infant car bed.
AAP recommends that an infant car bed should be used for:
babies not up to 37 weeks gestation age

babies who are at risk of bradycardia or apnea oxygen desaturation

babies who cannot tolerate sitting in semi-reclined positions.
Some of the important safety measures regarding infant car beds are similar to safety measures regarding the installation and use of regular car seats.
Like car seats, car beds must be placed away from airbags on the rear seat. It would be best to place the child's head as far as possible from the door, mostly in the middle of the car.
The child is to be placed on their back almost every time unless a doctor recommends something different. The baby can be placed on their stomach. As soon as the doctor says stomach riding isn't required anymore, the baby should be placed on their back.
Unlike car seats, car beds require that an adult watches the baby. So, it is necessary to have a passenger in the car.
Long rides aren't advisable. In case of an unavoidable long trip, ensure to stop every 2 to 3 hours to attend to the baby properly and allow them to have some rest.
If the child requires medical monitoring, ensure that the equipment is properly secured to prevent movement if there is a sudden deceleration crash. It is advisable to keep any equipment under the seat or on the floor.
Additionally, ensure that the battery power is more efficient than required.
A small, legless, basketlike portable bed for an infant, especially for use in a car.
Parents and caregivers should feel confident that using an infant car seat is essential in a car, but a baby shouldn't be left unattended in a car seat, and it shouldn't be your baby's primary sleeping place, Thomas says. Neither a car seat nor an inclined sleeper is an appropriate substitute for a crib or bassinet.
Infant car seats should always be installed to face the car's rear. A small child is less likely to die or be seriously injured when in a rear-facing seat. That's because the back of the safety seat will cradle the baby's head, neck, and torso in a crash.
The bed is suitable for both boys and girls between 2 and 12.
Car seat test
You will be asked to bring in your baby's car seat, which he will sit in for 90 to 120 minutes or the length of the car ride home, whichever is longer. During the test, the nurse will monitor your baby's heart rate, breathing and oxygen level.
Car bed safety
Some of the necessary safety measures concerning car beds are the same or similar to the safety measures that have to be implemented when installing and using standard car seats.
Much like car seats, a car bed is to be placed in the rear seat, away from airbags. The baby's head should be in the car's centre, as far from the door as possible.
The baby should be placed on their back most of the time. The only exception is a doctor's recommendation. The baby may be placed on their abdomen instead. Once the doctor says abdomen riding is no longer a requirement, you should place the baby on their back.
Unlike a car seat, a car bed requires that someone watches the child. Because of that, the presence of a passenger is a necessity.
Long trips are not advised. If a long trip is unavoidable, stop every two to three hours to properly attend to the child and let them rest from the ride.
Additional equipment
If the baby needs medical monitoring, the equipment should be secured properly to prevent movement in a crash or sudden deceleration. It is better to wedge any equipment on the floor or under the seat.
Additionally, make sure that battery power is twice more efficient as needed.
Bottom line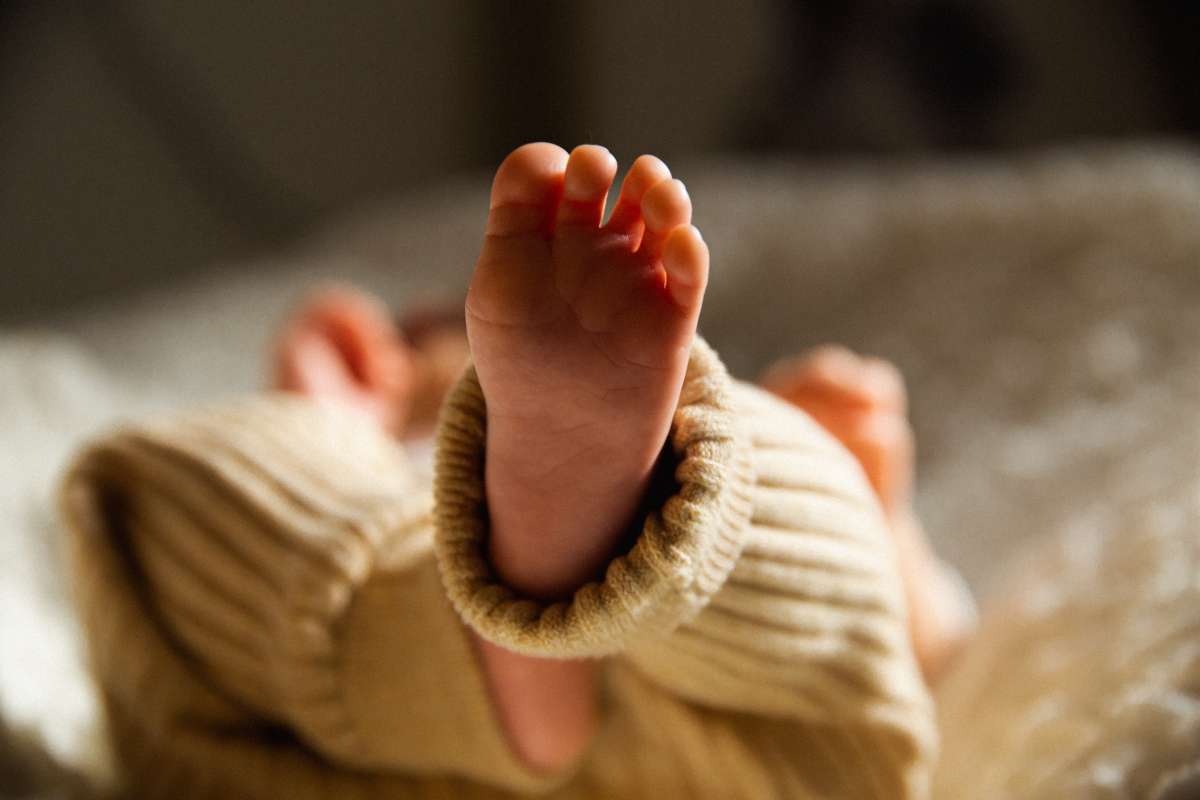 A child car safety bed is used for children who are either premature or have a medical condition that makes car seat use impossible or dangerous. Only medical staff can decide whether your child needs a car bed or can be put into a regular car seat. 
But you can bring the matter to their attention if you believe your child needs one or the other method.
Car Bed Safety for Premature Infants
Car seat safety is extra important for premature infants, who can be so small that they barely fit in a car seat. 
They can also have respiratory problems that make it hard to breathe well while sitting in a car seat. You can help keep your preemie safe in the car by choosing the right car seat and positioning your baby in it correctly.
Choosing the right car seat is one of the most important steps in ensuring car seat safety for your premature baby. Many preemies will go home below the lower weight limit for many car seats. Therefore, you must choose a seat that will properly fit a small baby.
There are two types of car seats that you can choose from:
A convertible car seat.

 This option can be used rear-facing for infants and older babies, then front-facing for toddlers. Convertible car seats don't have handles, so they can't be used as infant carriers. However, they can be used through infancy and toddlerhood, which can help you save money.

An infant carrier.

 These car seats are for infants only. Infant carriers have a handle and come with a secured base into the car. This means that the seat can be easily removed to carry the baby.
Whichever type of car seat you choose, pick one that will fit a very small infant. All car seats have shoulder straps that can be adjusted based on the baby's size; look for one with the lowest setting that is 8 inches from the seat or lower.
You'll also want to look for a car seat with a crotch strap or buckle position that can be adjusted to be snugger and fit a smaller baby.
How to Position Your Baby
Choosing the right car seat is only the first step in car seat safety for preemies. It's also essential to correctly position your premature infant in the car seat.
Here are some criteria a physical or occupational therapist will point out to you when positioning your preemie in a car seat:
Fit:

 If your baby does not fit securely in your car seat with the straps at their smallest settings, your physical therapist might show you how to use blanket rolls and a washcloth to improve the fit. However, only use blanket rolls if your nurse or occupational/physical therapist tells you to do so and shows you how.

Positioning aids:

 Some car seats come with positioning aids that add extra padding to help keep newborn babies upright in the car seat. These are fine if they came with the car seat but do not use positioning aids bought separately, as they have not been tested with the car seat for safety.

Strap/harness tightness:

 Shoulder and crotch straps should be adjusted to their smallest positions. When your baby is in the car seat, you should not be able to pinch the strap fabric together. The chest clip should be at mid-chest level (about the armpit level).
Placement in the Car
The safest place for any baby is in the middle of the back seat. An adult should sit in the back seat with the infant whenever possible. Never place a rear-facing car seat in the front seat with front airbags—serious injury or death could occur if the airbags deploy.
Rear-Facing Car Seats
The American Academy of Pediatrics (AAP) recommends that infants ride in rear-facing car seats for at least two years or until the baby outgrows the seat.
A rear-facing car seat is the safest option—especially for preemies, who might be smaller than their peers and may have delayed motor development. When your baby outgrows the weight limit for their infant carrier, you can use a rear-facing convertible car seat.
Protecting Your Preemie's Airway
Premature babies might have breathing problems that can make it hard to breathe well in the semi-reclining car seat position. Once you get your baby home, there are steps you can take to make sure that they can breathe well in the car seat:
Have an adult ride in the back seat. Until your baby can maintain a good position in the car seat, it is safest to have an adult ride in the back seat with the baby. If the baby begins to slouch or spits up milk, that person can reposition or suction the baby.

Take short trips. During the first few months of life, keep car trips to an hour or shorter. If you must be in the car for longer periods, stop for rest breaks frequently.

Wait an hour after eating. Try to wait about an hour after feeding before getting in the car seat—especially if your baby has reflux. This will allow the feeding to digest and will help prevent regurgitation.
Car Seat Tests for Preemies
The car seat test makes sure that premature babies can sit in a car seat safely, without any episodes of desaturation, apnea, or bradycardia. Most preemies will have a car-seat challenge in the NICU to make sure that they can ride safely in a car seat.
If your baby does not pass this car seat challenge, they will need to grow a little bigger before repeating the test. Some babies who cannot pass the car seat challenge might need to ride in a car bed for safety. 
Premature babies can have various medical conditions that make a car seat challenge necessary.
Their airways are weaker than the airways of full-term babies and may collapse when preemies are placed in the semi-reclined position that car seats use. In addition, babies born early have a greater risk of oxygen desaturation, apnea, and bradycardia than full-term babies. The semi-reclined car seat position can increase the number of episodes that preemies may have.
During the car seat test, a premature baby is securely fastened into a car seat. The baby's car seat should be used whenever possible. The car seat will be placed at the correct angle for riding in the car, and the baby will be buckled into the car seat just like they would be during an actual car ride.
Regular NICU monitors will measure the baby's heart rate, breathing, and oxygen saturation during the car seat test. 
If the baby goes home with an apnea monitor, that monitor may be used instead. A car seat test should last for at least 90 minutes. If the baby has no episodes of apnea, bradycardia, or desaturation during the car seat test, then they have "passed" the test.
If a baby fails the car seat test, it can be repeated in 24 hours at the earliest. Babies who fail the car seat challenge repeatedly may need to ride in a car bed, a car seat that allows them to lie flat while riding in the car.
Top 3 of Best Car Beds
Hope car bed
The Hope car bed offers more features than other car beds presented here. Please understand that it is designed to meet not just the expectations of parents but also numerous medical standards and requirements, which happen to be far more numerous and important than simple federal standards for safety in the event of a car crash.
This car bed is a very sophisticated device you should not consider lightly. We strongly recommend that you consult a doctor first before purchasing it. You should consult a doctor before buying any safe car bed, but this is especially true in this one instance.
This car bed is designed for children that are not just medically fragile but have some medical complications. This is one of the reasons this car bed must be as sophisticated as it is. 
However, it does allow travelling on the stomach and even the right side. That may not sound like much but things like that matter in the grand scheme of things.
The seat can accommodate children from 4.5 to 35 lbs, including hip casts, and comes with neck pads, tube guides, and other complementary equipment.
Angel Guard Angel Ride Infant Car Seat
The Angel Ride is a good car bed. It can be used for children that weigh from 4 to 20 lbs. The seat provides basic safety and especially comfort for the child. The bed is well ventilated and is exceptionally easy to set up.
As a car bed, the Angel Ride is specifically designed for transporting small and premature children and children with special needs. The bed allows children to be put either on their stomachs or back. 
The car bed comes with a fully padded shell and a wrap-around harness. The shell, however, is made of plastic which is now quite as sturdy a material as some car seats utilise.
The bed has a 5-degree head incline to facilitate breathing.
The car bed would not be nearly as much as the Hope car bed. It is a good car bed, but you should transfer it to a car seat as soon as possible without endangering your child. Do note that it is not designed for exceptionally fragile children. For them, the Hope car bed would be the only solution.
Cosco Dreamride SE Latch Infant Seat Car Bed
The Dreamride is, first of all, a car seat. That is what makes it stand out, and that is why it is better than typical car beds. Still, it can be used as one easily and a child restraint system for air travel. Of course, it is not quite as good as some other car seats, but still better than other car beds.
The seat is equipped with a 3-point harness. This may be less than most car seats provide. However, the seat has been thoroughly tested and meets FMVSS standards. It is also FAA approved.
It can accommodate children from 5 lbs to 20 lbs. The Dreamride has been approved by the American Academy of Pediatrics for transporting preemies, low birth weight infants, babies with special needs and medically fragile infants.
The seat's price is close to moderate but still low. Of course, the Dreamride is not the most expensive car bed. It is not even as expensive as some of the car seats available, although most car seats are better than this one as far as car seats are concerned. 
However, this product's main advantage is that it can be used as a car seat, car bed or aerial child restraint system at the same time. It makes it ideal for long travels.
Conclusion
Discharging neonates in a proper car safety seat is the standard of care in the United States and many other countries. However, not every neonate can be safely positioned in a standard semi-upright car seat. 
In these cases, providers may opt for a travel device that allows the infant to lie flat, either supine or prone, known as a car bed. Minimal evidence exists to guide providers on car bed safety and help determine which infants would benefit from discharge in a car bed. 
In this article, we provide a comprehensive summary of existing literature on the safety of car beds for motor vehicle travel, car bed use in specific patient populations, and car beds vs. car seats for infants at risk of adverse cardiorespiratory events, including preterm infants with Hg-O2 desaturations in the car seat. 
We discuss recommendations for the follow-up of infants discharged in a car bed to transition back to a car seat safely.