Are you waiting for your baby to arrive in the next few weeks? Have you already gathered your bag for the hospital? Then, it is the right time to think about baby homecoming outfits. 
Every parent has got a different attitude toward the choice of kids' clothes. However, every mom and dad will agree that the day you take your newborn home from the hospital is one of the most memorable. 
That is why a newborn baby coming home outfit will be remembered for many years. First of all, due to the emotions and feelings of parents on this day. Also, due to the plenty of pictures you make.
Some parents do not pay attention to the question of the selection of coming-home clothes but regret later. That is why do not waste your time; check the collections of newborn baby girl dresses and trendy boy suits to dress your baby for the first trip from the hospital.
What to take to the hospital? That is a logical question for every mom-to-be. All the medicine and related items will be prescribed and provided in the hospital. So this aspect is already covered. 
A future mom should take the items that will ensure her comfort and the comfort of her child. So a couple of onesies and bodysuits, as well as a baby homecoming outfit, should be provisioned and taken with.
Selecting the outfit your baby will wear home from the hospital is one of the most fun parts of expecting a baby. But, of course, your baby will wear this particular outfit when she meets the great, big world, and there are sure to be lots of photos. With all the cute newborn clothes out there, choosing just one adorable outfit may not be easy, though.
Check out our extensive range of baby cot mattresses at My Baby Nursery
Tips for Choosing the Outfit
Here are things to keep in mind to ensure the baby's homecoming outfit is comfortable, travels well, and looks great in pictures.
Consider the Season
Infants usually need to wear one additional layer of clothing over what adults wear, except when it's boiling. So think about what season it will be when the baby arrives, and plan the outfit accordingly.
If you need to be outside in the cold, a baby's going-home outfit should also fit easily inside a sweater or thin jacket. You can keep the baby warm with extra blankets. In addition, you should have a warm hat. If it's hot, a single layer of clothing is fine, but you may still want to buy a coordinating sun hat or shade blanket to protect your baby's skin.
Remember, Comfort Is Key
Babies have sensitive skin, so newborn clothes must have soft, breathable fabrics and flexible arm, leg, and neck openings. If elastic is used to gather the doors, make sure it's not too tight and that there's a layer of fabric between the baby's skin and the elastic to avoid irritation. Also, make sure snaps and buttons are attached well and won't scratch.
It's normal to want to dress baby up in something fancy, but remember that overly fussy dress clothes often aren't comfortable, so don't be swayed by ruffles and grown-up details if the clothes aren't also soft and comfy.
Check Sizes Carefully
It's hard to know how big your baby will be at birth, but the newborn size is generally appropriate for coming home from the hospital. Many parents try to buy baby clothes in slightly bigger sizes in hopes that their baby will wear unique garments for a longer time. This is a great strategy when the baby is a bit older, but a few pounds can make a big difference in how clothes fit and look for newborns.
Buying a too-big size will likely make your newborn look like she is swimming in her unique outfit. Look at the weight ranges on the sizing tags and go by those rather than age ranges. No two brands fit the same, so always check the label and compare clothing brands in the store to see if it seems to run big or small.
Is it Easy to Get on and Off?
Newborn babies have floppy heads and curled-up limbs used to being in cramped quarters.2 Look for head openings that get wider with snaps or buttons. Legs and arm fabric should have enough stretch to work stiff, little limbs through.
And, of course, diaper changes will be necessary, so make sure the outfit has snap openings or easy-to-remove bottoms. Double-check that the clothing is machine washable.
Pick Something Simple
On babies' tiny bodies, clothes with many details and huge adornments tend to look out of place. Simple dresses in solid colours or relatively low-key patterns tend to look best on newborns. These outfits also tend to photograph well, so the baby will be ready to smile (or wink) for the cameras on the way home.
Carry a Spare Outfit
Babies tend to make messes at the least convenient times. So be sure to have a second outfit ready to go if the first one gets soiled. This is also good practice for the next few years.
Avoid Items With Lots of Extra Fabric
If you're driving home from the hospital with your new baby, any special outfits will need to fit in the car seat safely. So very long, ruffle dresses, thick sweaters or jackets, or sleep sack–type outfits that would need to be bunched up to buckle up are not a good idea.
It is not safe to have any extra fabric bunched under the car seat harness or behind your baby, and it probably isn't comfortable, either. If it's freezing, consider putting the baby in the car seat and then tucking warm blankets over the top of the harness, or put the baby in a thin fleece suit. Never use thick snowsuits or winter coats in a car seat.
Baby Coming Home Outfits: What to Pay Attention To
It is not easy for parents-to-be to consider all the aspects when shopping for a child they expect. For this reason, find below the factors that should be taken into account while selecting a baby homecoming outfit.
Season & weather: the latter is even more important than the season. The main rule of dressing a baby is to check the weather outside, not to follow the rules prescribed for a particular season. Hence, it is essential to check the possible weather forecast for the week when birth is expected. If it is spring or autumn when the atmospheric conditions change fast, foresee a couple of coming home baby outfit options. We may recommend you choose one of the cute girl or boy rompers that can be put on separately in summer or dressed under an overall in the colder season.

Comfort for a baby: that is the most critical aspect. An outfit should not be an obstacle for movements or irritate a newborn. Remember that birth itself is massive stress for this tiny child. Now, it is the responsibility of parents to make sure that a child is in comfort.

Safety: it is no less important than comfort is. Why should parents pay particular attention to this factor? It is important to remember that overalls or jackets cannot be put on in a child's seat in hard times. They should be taken off as safety belts should be tightly fastened. It means that you should envisage that a baby's homecoming outfit is warm enough so that you can put your baby in the seat, fasten the belts, and cover it with a blanket, for instance.

Mom's convenience: sometimes, coming home outfit for baby girl or boy is the first outfit a mom puts on her baby after diapers and swaddling sheets. That is why outfits with buttons and snaps can be chosen. Of course, it is not an easy task to dress your baby for the first time. This process should not be burdened with multiple ribbons, strings, and accessories.

Baby's gender: this can be taken into account, contingent on your attitude to gender-biased clothes. Some parents would never buy coming home outfits for baby boys or girls as they prefer neutral unisex companies. If you already know the gender of the baby you are expecting, then it is an excellent idea to acquire a dress or a nice gentleman set.
The first outfit of the baby is essential. There will be many pictures taken to be uploaded on social media and to be kept for memories to announce the arrival of a new member of the family. The first pictures of the occasion will probably be framed and kept on the mantle at the grandparent's home and printed on the holiday postcards. You may have planned a professional photo shoot to capture this memorable day. The first outfit is likely to be preserved as a keepsake in the baby album or framed with the baby's birth details.
Finding the right nursing chair for your baby nursery is an important decision. Check out our range of the best nursing chairs at My Baby Nursery.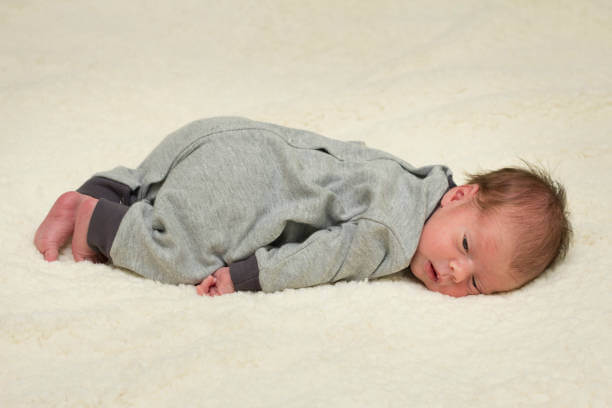 A Cute Onesie
Onesies cover the baby from top to toe, including the feet, hands and head. Easy to open and close with snap buttons or soft zippers, these one-piece outfits are available in bright colours, patterns and prints for boys and girls. 
Pick onesies with cute messages written on them. If you have pre-decided the baby's name, have the name or the initials embroidered or printed on their first outfit.
A Hat or Beanie
It is essential to keep the baby's head covered. A hat matching the outfit or a beanie knitted with love is a perfect option. In addition, a headgear with extended bunny ears will add to the cuteness quotient of the baby.
Socks or Booties
Keep the feet of your little ones covered. Knitted booties or colourful socks with crib shoes are the perfect addition to the baby's outfit.
Mittens or Gloves
Baby's tend to move their hands a lot. So they might end up scratching their face. Keep the little fingers covered in mittens or gloves.
For Your Baby Boy
Add a jacket or a bow tie over a cute shirt with a pant or the romper for your prince charming. A cardigan with a hood will make your handsome little man look adorable.
For the Little Princess
"Giggles, curls, ribbons, and bows! Our baby girl is so adorable from head to toe." The homecoming wardrobe for your little princess can have a matching headband and fairy frock adorned with soft ribbon flowers and bows. Make sure you check the dress's material and the lining beneath does not irritate her sensitive skin. A kimono wrapped in bright colours with tie-up details will look perfect in your sunshine.
Baby Boy Coming Home Outfit: the Variety of Options for Gentlemen
When all the safety and comfort aspects are taken into account, it is time to choose the design. The day of taking your son home is when lots of chores and routines are done for the first time. Your child gets acquainted with its room, gets to know relatives who may arrive to congratulate you. Parents will be left alone with their children without doctors and nurses in the hospital for the first time. That is, indeed, the day to be remembered forever.
When selecting a baby boy coming home from the hospital outfit, it is better to consider the plans for this day. Are you going to arrange a photoshoot? Do you plan to invite your parents home to get acquainted with their grandson? 
It is reasonable to prefer a festive design of a baby boy's takes me home outfit in these cases.
In the case of shooting, you can foresee unique decorations at home and choose clothes accordingly. 
The pictures of newborns are so adorable. Besides, take into account that your child will be calm during the first days and will sleep almost all the time. That is a perfect opportunity to take pictures. 
That is why a baby boy going home outfit can be part of outfits for shooting. However, it is better to get in touch with a photographer who is experienced in newborn photoshoots and will give you recommendations on take home outfits for baby boys or girls.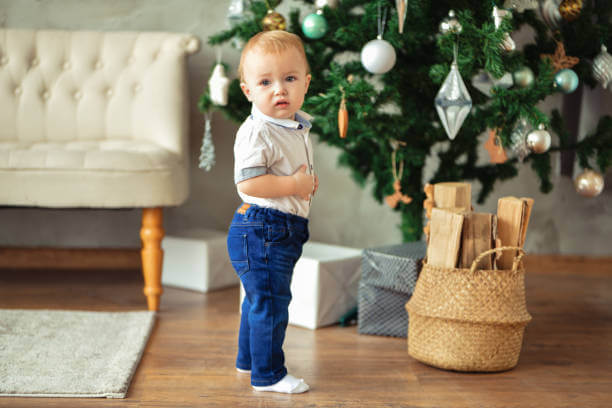 More Practical Approach to Welcome Home Outfit for Baby Girl or Boy
On the other hand, some parents give preference to suitable clothes. Hence, a newborn girl or baby boy coming home outfit should be practical and put on later. It is possible to find a cute onesie, set or bodysuit of a 0 size in such cases. It can be daily worn until your child grows out of it. 
Besides, practically does not mean coarse. There are plenty of outfits that are quick to be put on an adorable at the same time.
It is wise to think about the size when it comes to practicability, especially if you already know the expected weight and height. If these are more than average, a 0 size can be too small. 
Then, it is recommended to choose a going home outfit for baby boys and girls of 3-6 months. It can be slightly oversized when you take your child home. However, it will not be noticed. At the same time, the clothes can be worn for several weeks.
Following the same approach, parents should remember that all the accessories will be needed only to take pictures. That is why the newborn girl and baby boy homecoming outfit should not be abundant in additional details that will only make it hard to dress your child and put it in a car seat. 
Lots of parents have made one common mistake while choosing a going home outfit for a baby girl or boy: inconvenient clothes that require too much effort to put on. However, finding easy-to-dress items does not require sacrificing their adorable looks. On the contrary, the prints and patterns of PJ's, onesies, and bodysuits make it possible to create any look — a stylish frock or gorgeous dress. Hence, comfort does not exclude cuteness.
Newborn Boy and Baby Girl Coming Home Outfit: Seasonal Approach
Depending on the season, the set of required clothes for a newborn is, undoubtedly, different. However, when you need to buy a girl or baby boy coming home for the summer season, this is one of the simplest tasks. 
You can opt for a bodysuit with any design or print that you like. The look can be complemented with pants, skirts or shorts, and cute and soft booties. These booties are just an accessory that your newborn child, most probably, will drop or lose. However, it is hard to resist buying them as they are so tiny and cute.
In summer, you can also purchase a jumpsuit or a lovely dress as an outfit to take a baby girl home from the hospital. 
These days, these items can be embroidered, laced, and decorated so stylishly that a simple piece of clothes becomes festive. As a newborn boy and baby girl coming home, summer requires you to complement it with a hat to protect your child from the sun. Protection from the sun is one of the essential rules of dressing a newborn in summer. Even on the day of release from the hospital, it should not be disregarded.
Cold Seasons: Perfect Newborn Boy and Baby Girl Bringing Home Outfit
For colder seasons, it is necessary to take a blanket. For example, it will be needed to put it on your baby when placed in the car seat. Besides, if the weather changes too often, a blanket can save you from unexpected wind if your child is wrapped in it above a take home outfit for a baby girl or boy.
What to choose as a newborn baby girl coming home outfit for cold seasons? Indeed, it is too hard to dress a tiny girl in leggings, a dress, or a jacket. 
Consider a cute onesie with footies as a basic baby girl coming home from the hospital outfit. Besides, a onesie is a good choice for a newborn boy as well. It is not only adorable and easy-to-put-on but also practical and will be worn daily.
Then, it is possible to buy a fleece or cotton overall to be put on a basic newborn boy and baby girl coming home outfit. It is better to avoid purchasing warm clothes in a 0 size. Remember that your child will grow out of it too quickly. In cold seasons, do not forget about buying a hat that will match an overall.
Newborn Girl or Baby Boy Take Home Outfit in Winter
It is pretty hard to get ready and dress a newborn in winter. Most infants, indeed, dislike being dressed. For this reason, if you are going to deliver your baby in winter, give preference to convenient items with zippers and snaps. That is the recommendation not only for choosing a boy or newborn baby girl takes home outfit. So that is a general piece of advice.
As for an overall for winter, choose a one-piece with a zipper. It can be filled with a goose quill, Holofiber or other filling material. Hence, you will have no worries if your newborn is cold on the way home from the hospital and during all the further strolls outside.
While selecting clothes for a newborn and their first trip home, there are many factors to consider, both objective and subjective. Even if it seems that this dress will never be put on, but you want to buy it for your newborn daughter, it is better to indulge yourself and add it to the cart.
Choosing outfits for a newborn is the process beloved by many parents. Unfortunately, those with their first child tend to make many emotional purchases that are not practical. For this reason, it is wise to consider all the above aspects so that to avoid buying outfits that will be worn only once or even never.
Looking for baby nursery chairs? Look no further. My Baby Nursery have an extensive list to choose from.