Brisbane is a bustling city with plenty of amenities for babies and parents. So whether you're looking for the best baby clothes or need some parenting tips, Brisbane has it all.
We've compiled a list of the best baby shops in Brisbane, Queensland, that offer stylish and affordable products for new parents.
To make it easier for you to find all the information you need, we have organised our list by type of store. We hope this guide will help you find everything your little one needs!
Add a header to begin generating the table of contents
Ultimate List of the Baby Shops in Brisbane, Queensland
My Baby Nursery - Baby Shop Brisbane

EVERYTHING YOU NEED FROM NURSERY TO PRAMS
Specialising in baby products, including nursery furniture, manchester, prams, car seats, high chairs and many many more items, My Baby Nursery truly is your one-stop shop for everything to prepare for the arrival of your new baby as well as everything you'll need as they grow.
BABY NURSERY FURNITURE
Our range of nursery furniture has everything parents-to-be need. All our nursery products are designed to take the hassle out of nappy changing, storage and bedtime, so you have nothing to worry about except treasuring special moments with your baby! We are proud to stock an original range of change tables, cots, nursery storage and much more.
BABY COTS - BABY FURNITURE COTS ONLINE
Is there anything more gorgeous than a sleeping baby? Yes, a baby sleeping in a beautiful cot – safe and sound. A key piece of the nursery puzzle, there are plenty of things to consider when buying a cot.
With an endless range of products on the market, a quick trip to the local baby shop just won't suffice. Luckily we've scoured the baby stores to find the best sleep options for your precious little one that'll also suit your nursery budget!
BABY BASSINETS FOR YOUR NURSERY ONLINE
Decorating your child's nursery is one of the simple pleasures of being a parent. But to ensure your baby's comfort and safety, you should always consider more than just looks when buying baby products and nursery furniture. At My Baby Nursery, we have a vast collection of the best baby bassinets.
Babies are born with an instinct to be close to their mother, but when she can't be there, they need a safe spot.
A bassinet is designed for this purpose and comes in many shapes and sizes. We have compiled a list of some of our favourite baby bassinets in a range of prices to suit every budget.
Choosing the right bassinet is important because it offers your baby safety as well as comfort while he or she sleeps!
Bubs N Grubs - Baby Shop Brisbane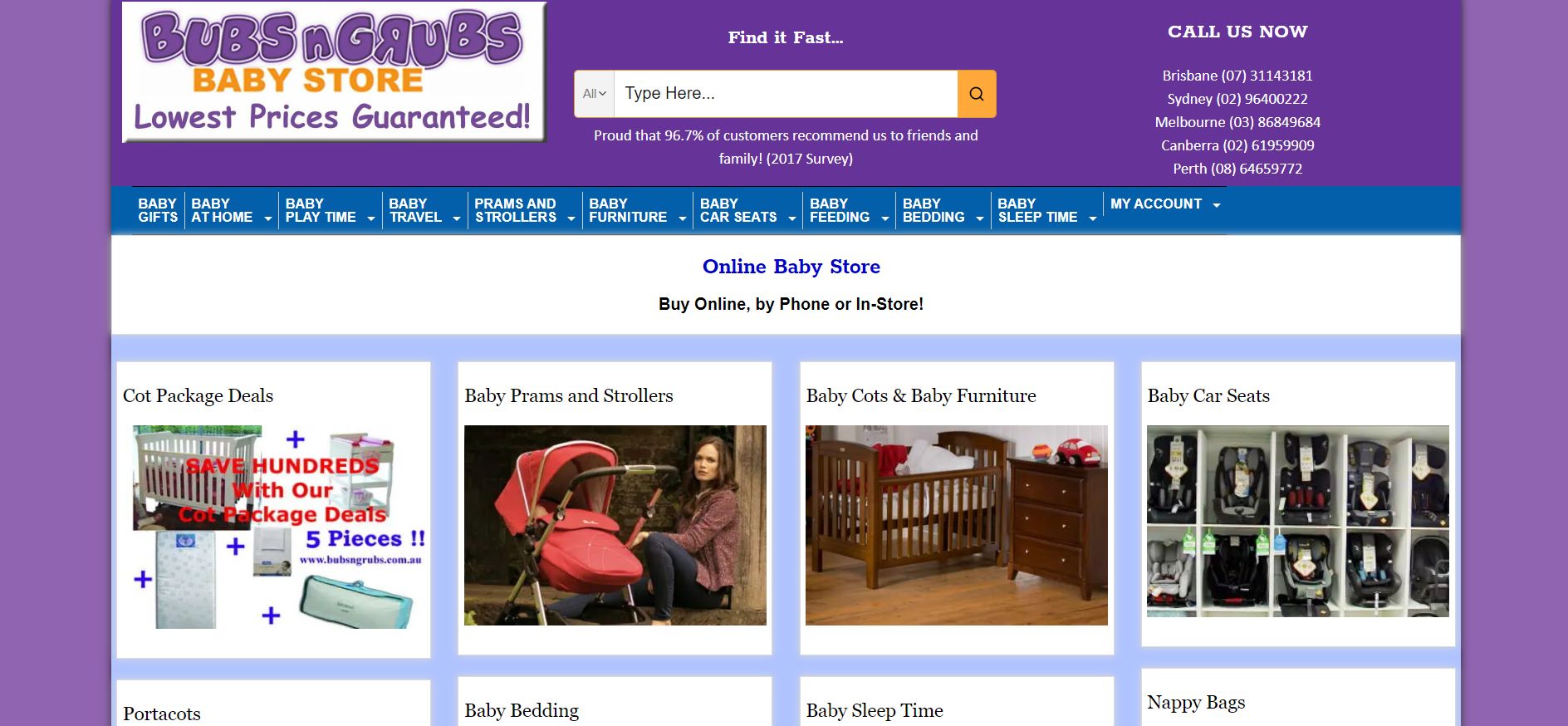 0739021359
Bubs n Grubs is a brick and mortar retail baby store based in Brisbane. Our ABN is 18919663533
We are proud as a family-owned business that we have been in business since 2006 and are the longest standing baby store in South East Queensland.
The goal of Bubs n Grubs is to understand each customer's individual needs and to give expert advice to ensure our customers receive the right product for their specific needs at the best possible prices.
Most items are dispatched within 24 hours (excluding weekends) – if there is an extended delay, we will contact you.
You are most welcome to contact us by email to check availability or ask any questions you have.
Smooch Baby - Baby Shop Brisbane
(07) 3162 1486
Welcome to Smooch Baby
Baby, Toddler & Kids - Online Designer Store
Smooch Baby sells babies, toddlers and kids products.
Please browse all of our categories to see if there is something to tickle your fancy! We stock a wide variety of products for you or your baby, including Maternity Wear, Nursery Furniture, clothing and bathe, feed, bed and playtime items and much more!
Smooch Baby aims to provide you with quality brands such as Aden + Anais, Beaba, Skip Hop, John Crane, Prince Lionheart, Rufflebutts, Cariboo, Babyhood and Boon, just to name a few!
Smooch Baby is your online babies and kids superstore.
About Us
At Smooch Baby, we strive to provide our customers with professional, prompt, and personalised service.
We bring to you renowned suppliers, innovative products and trends, and are focused on supporting Australian Made and Organic/Toxic-free options.
Smooch Baby is always available to answer any questions you may have, and we will always do our very best to ensure you are provided with the best possible experience with Smooch Baby.
If at any stage you are unsure of something, are looking for a product but can't quite find it or just have a question to ask, please call or email us on the below details. We actively encourage and support your feedback.
Baby Shops Frequently Asked Questions
It's not easy to know which baby items are truly essential and which ones you can ignore. Your baby doesn't need brand-name clothing, but what about a hooded towel or a humidifier? It's not always clear what's absolutely necessary and what's just nice to have.
The truth is that some newborn baby essentials aren't exactly essential. Humans have survived without things like breast pumps and pacifiers for thousands of years, so we don't need them to take care of our babies.
However, we don't live in the Stone Age anymore, and life in the 21st century requires a few extra items. Diapers, for instance, are impossible to go without. The same is true of bathing products and cleansers.
If you're looking to save money on baby essentials or prefer a minimalist approach, here is a list of what you will definitely need to care for your baby:
Clothing

Swaddling blanket

Diapers

A crib or co-sleeper

Mattress pad and sheets

Baby sling

Baby food (starting around four months old)

Cleansers to bathe your baby with
These are the bare necessities of life. But there are a number of other baby essentials that will make caring for your child easier. And making life easier for you and your partner should be a high priority!
So let's get started with the ultimate first year shopping list.
There are the essentials and necessities, there are some baby products your newborn won't really need. 
As a new mama, we want to make sure our baby has everything, and that's understandable. But there are some things your newborn can do without. You don't need expensive bedding, clothes, or shoes, only because a newborn is messy and grows out of shoes and clothes (very quickly). 
You also don't need a complicated stroller (strollers don't need to have many levers and buttons; they need to be safe).
Of course, there are other things your newborn can also do without, like a newborn bathtub, but what you need and don't need depends on your situation and your budget. Go with your gut!
This question tends to come up anytime you are clothes shopping: how often should I buy my little one clothes?
A general piece of advice is to only buy a few pieces of clothing or outfits in each size: zero to three months, three to six months, and six months to nine months.
If you want to buy some clothes that your little one will grow into soon and roll the sleeves up until the clothes fit, that's fine as well.
When buying clothes for yourself, likely, you never have to think about the safety aspect of your clothing items. For babies, though, this consideration is of utmost importance.
If an outfit has several adornments, such as large buttons or other add-ons, it could become a safety hazard if they were to fall off.
Additionally, as the baby grows and begins to move more, they could easily pull off a button, which will go straight to their mouths and become a choking concern. Other considerations include hanging fabric, which could become a tripping hazard.
Onesies with snap clasps near the bottom are safer and simplistic gear that can slide on or off without stress. Look for things that are straightforward and keep your baby's safety in mind.
There's no denying it: it's a baby! Your baby doesn't need a fanciful dress or complicated clasps to be cute as can be.
Not only does this make changing your baby more challenging, but it makes it that much more cringeworthy when spit-up and other fluids get on the clothes, which is guaranteed to happen.
In addition to being more convenient, practical clothes are bound to be more affordable. Simple and straightforward gear can easily get made cuter by adding a hairbow. Keep the lace and tulle out of it!
All Things Bubs - Baby Shop Brisbane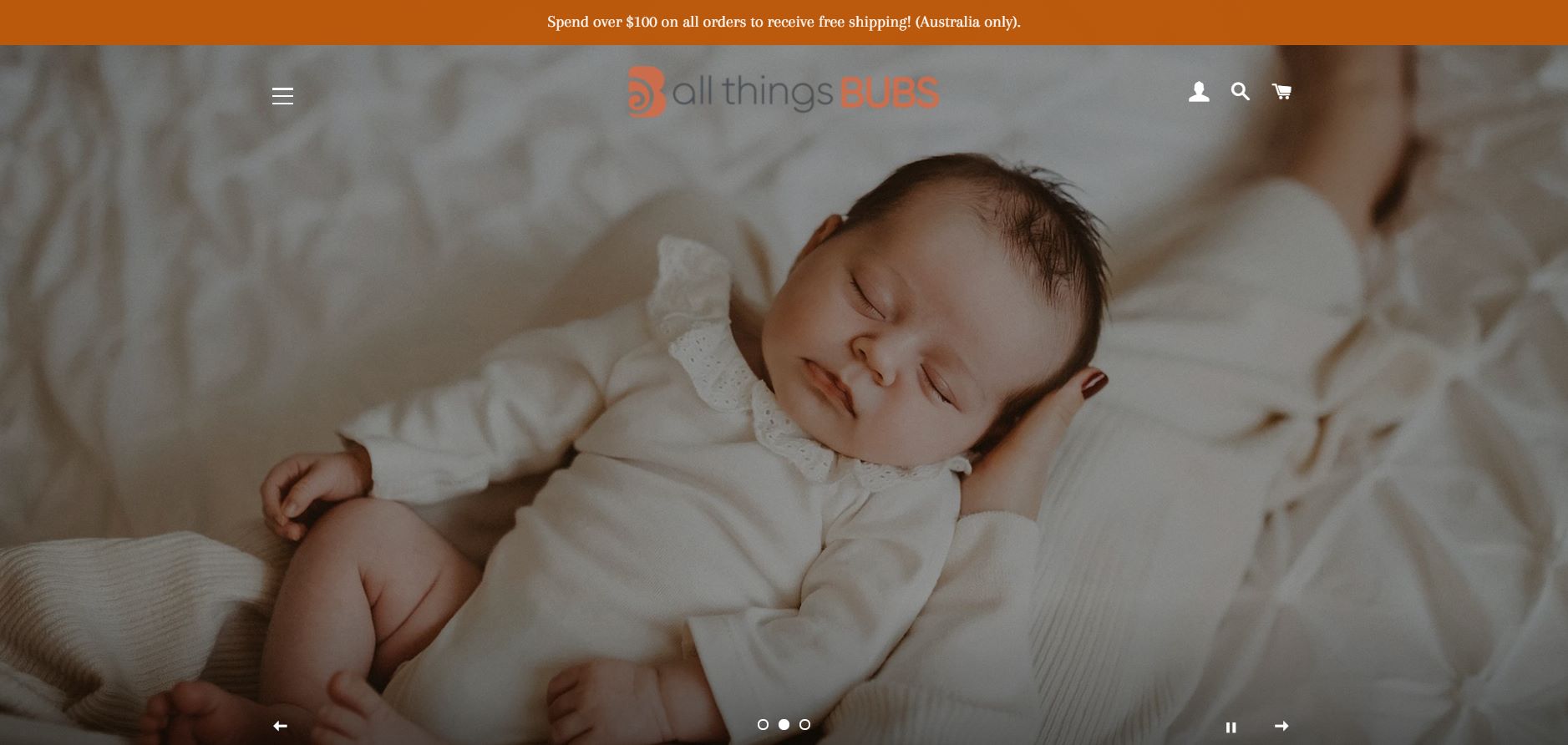 info@allthingsbubs.com
All Things Bubs is a baby one-stop shop that aims to cover all your Bub's needs under one umbrella to SAVE you time. We have a range of clothing, decor and toys. We ultimately try to unearth you all the very best items. We have new products being added to our collections constantly to allow us to achieve this. 
We are currently providing FREE SHIPPING on all orders over $60.00.
I love all things, baby, and therefore, many items have been handpicked to bring you the best products for you and Bubs. We aim for local, ethical, eco-friendly, mums in business, toxin-free, organic and sustainable items.
Thanks for stopping by and supporting small!
BubMania - Baby Shop Brisbane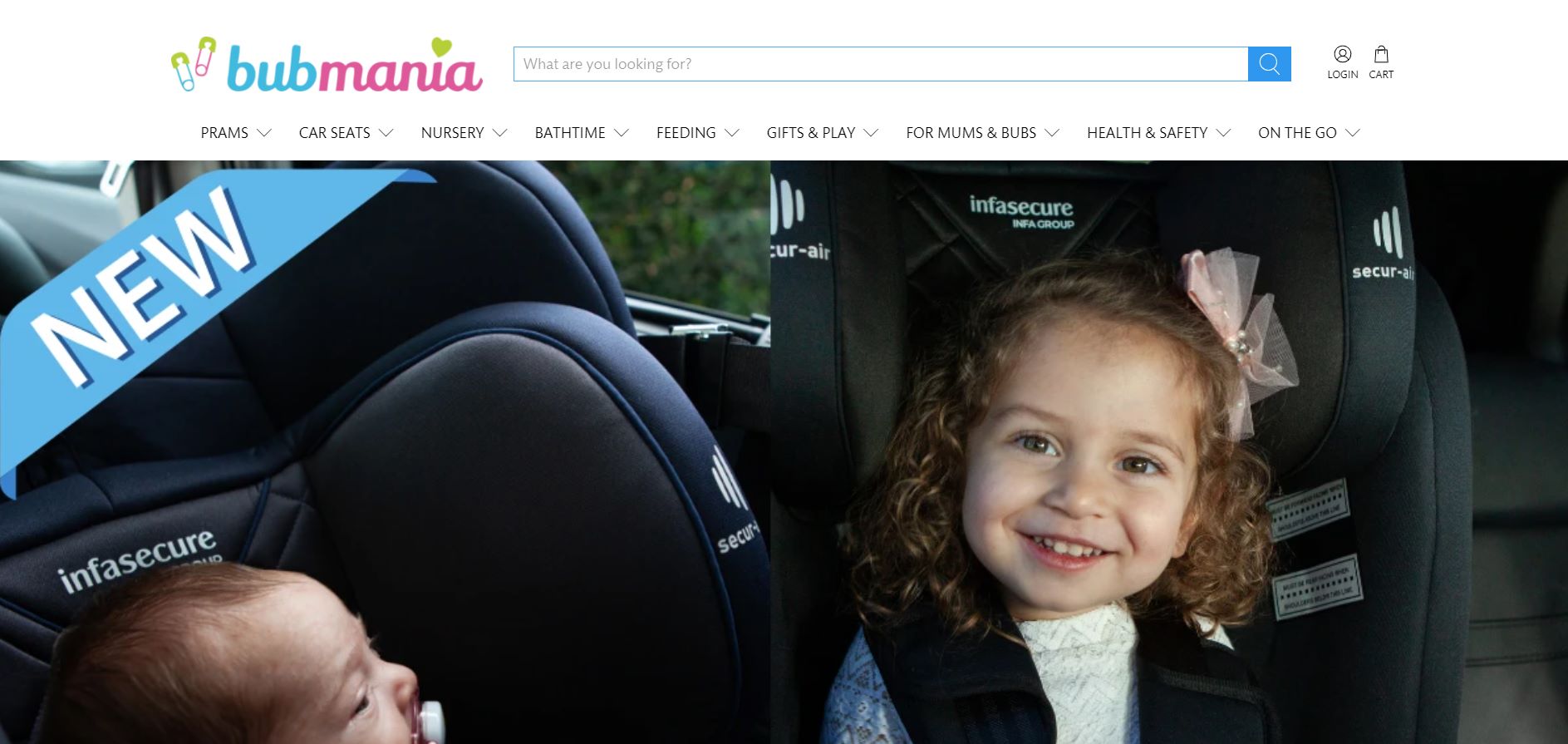 (07) 3804 3491
BubMania is a 100% Australian family owned and operated business located in Brisbane.
Your Family-Owned Baby Store
BubMania is located in Brisbane.
Family Owned & Operated business that not only services the local community but also delivers Australia wide. 
We specialise in unique and hard to find brands and have a range of exclusive products that you can't find anywhere else in Brisbane & Queensland plus, we have your favourite brands too.
At BubMania, we stock all of the quality baby brands such as. Grotime, Babyhood, Love n Care, Babyhood cots and furniture. Bugaboo, BabyJogger, UppaBaby, Veebee, Valcobaby prams and strollers. Britax Safe n Sound and Infasecure car seats.
Come into our showroom and see the exclusive premium brands and hard to find brands that you don't see at the other baby stores.
Little Lou - Baby Shop Brisbane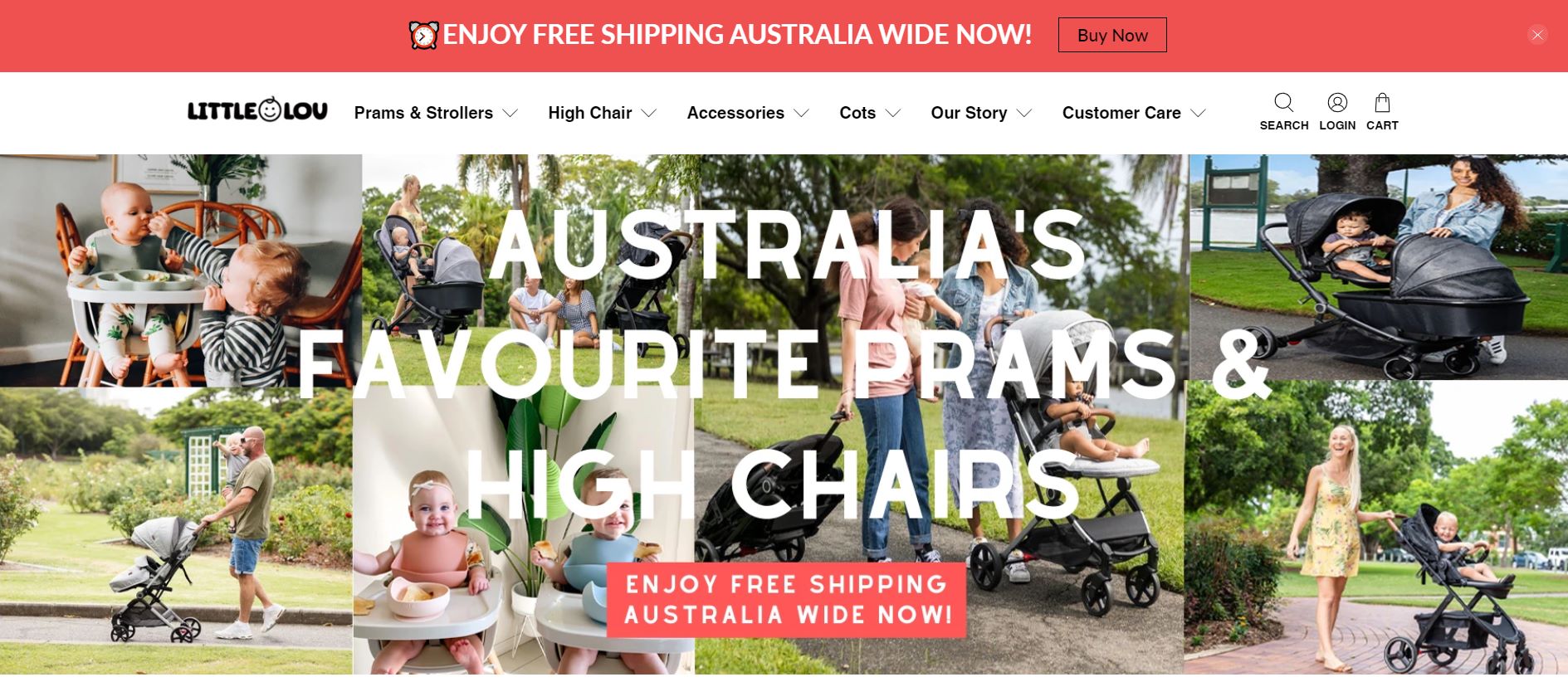 info@littleloubaby.com.au
The Best Prams Australia Wide - Australian Designed Prams, High Chairs & Cots - Trusted by Aussie Families
Little Lou's products are highly engineered and aesthetically well thought out to not only ensure your baby is in complete comfort and safety but also to suit the busy lifestyle of every Australian family.
How it all started ...
The image for Little Lou came about in 2017. Experience from owning a business in the childcare industry and having an additional business in a tireless shopping centre. Over the years, we have engaged with an array of mums and dads-to-be, first time parents, and family-orientated people and found the wants and needs of features and styles of prams, strollers, high chairs and cots in Australia quite limited. We made it our quest to find baby products to meet the wants and needs of everyday Australian families. 
Little Lou believes that your baby products should not only look great but also meet the high standard style with practicality. Our products and their features have been meticulously thought about to ensure the best is available – for baby and you!
Cocoon Living - Baby Shop Brisbane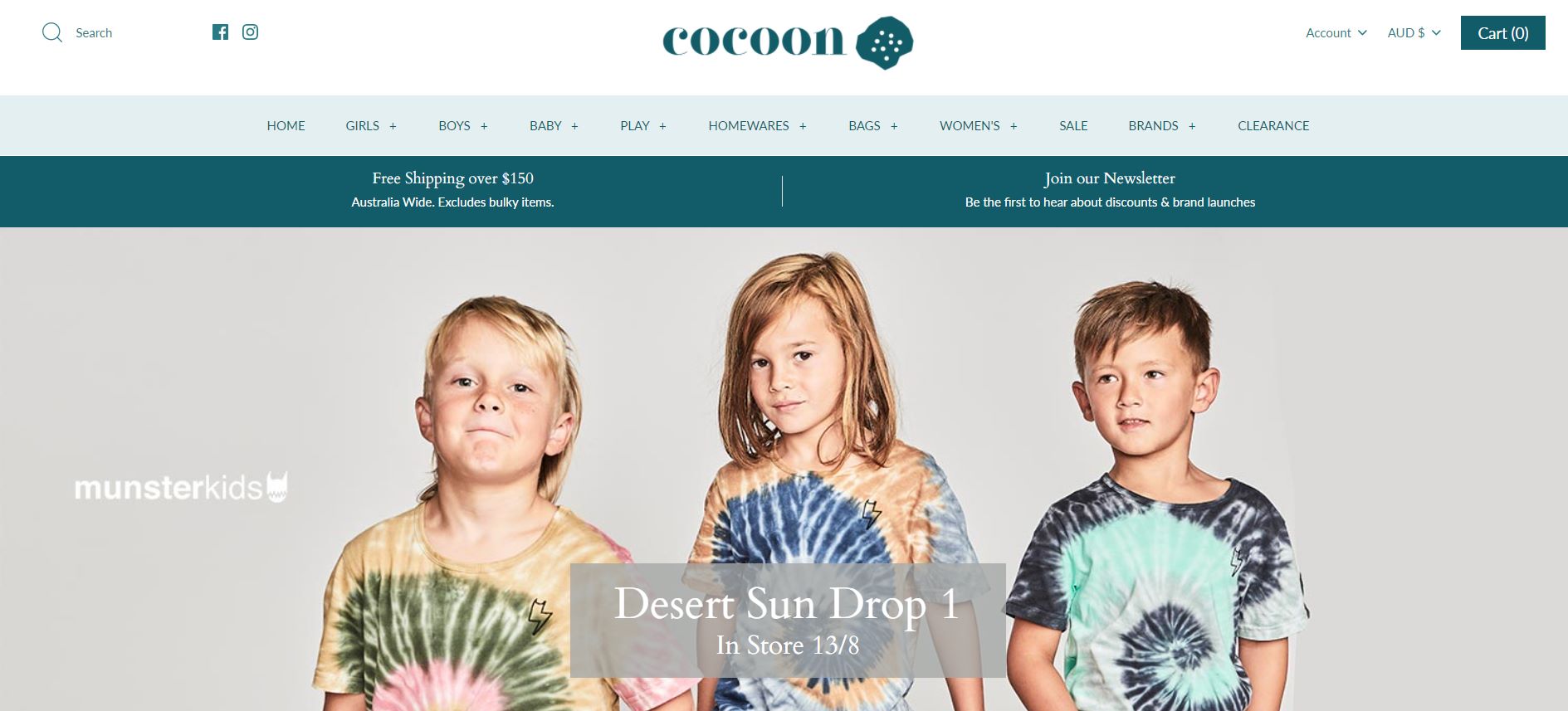 (07) 3367 1178
We aim to bring all things unique and beautiful to the little people of this world, from teeny tiny babies through to 12 year olds. We are home to an array of unique and beautifully crafted toys, stunning homewares, fashion and special gifts. We provide a space where kids can touch, feel and truly experience. Come explore!
Our Story
After a 15 year career in advertising, I decided I needed something more in my life. With a passion for all things beautiful and the desire to be more grassroots, the idea of starting my own boutique was born.
As a child, I drove my parents completely bonkers with my obsession for perfection. But this passion translated naturally into a new career direction.
Mum to Charlie & Grace and wife to Sean, we are a family run business through and through. My little people feature regularly on Instagram, and Sean is the go-to-guy for all things marketing. While not officially family, my sidekick Lindy is so deeply entrenched in our business that we wouldn't be here without her.
Living in the local community for over 14 years, giving back was always going to be incredibly important to me. We work closely with local schools & kindy's and with a local charity raising awareness & funding for brain cancer research, a cause we hold dear.
When you walk through our doors, we want you to feel inspired, excited and truly welcomed. But if you can't visit us personally, then our brand spanking new website aims to make your shopping experience more rewarding. Please come explore.
Purebaby - Baby Shop Brisbane
(07) 3878 1447
Purebaby is an Australian owned company creating unique, organic clothing for babies and children. Established in 2002, Purebaby was born out of a desire for beautiful and simple products made with awareness and care. In search of a natural alternative for her first daughter Samara, Mirabai Winford, Purebaby's Founder and Creative Director, was unable to find quality organic garments.
Baby Clothing
Our baby clothing collection is designed to suit little ones from newborn to size 1. Whether you're dressing a baby boy or baby girl, our range of certified organic cotton baby clothing, from grow suits to leggings, tops and accessories, will assist you in building your little one's first wardrobe.
"When I couldn't find a range to meet all my needs — fashionable, organic, functional and most importantly affordable — I was inspired to create it myself."
Mirabai Winford, Purebaby's Founder
Purebaby's vision is to create beautiful babywear without compromising on social responsibility. Our collections are designed and manufactured with love and respect for the world in which we live, the world where our children will grow and play.
The certified organic cotton used in the Purebaby ranges is soft, strong and resilient, allowing delicate young skin to breathe naturally. It is grown without harmful chemicals, using methods and materials that have a low environmental impact. Discover more about the benefits of organic cotton.
Although the design is at the heart of the brand, Purebaby is also passionate about nurturing our communities, supporting a number of wonderful organisations. We're also equally committed to sharing our abundance of knowledge through our Nesting Workshops, designed to make the journey into first-time parenthood that little bit easier.
At Purebaby, we're always growing and expanding. Currently, we have 23 stores nationally, including concessions in David Jones. Our collections are also enchanting parents all over the world, with international distribution to more than seven countries worldwide, including the US, UK and the Middle East.
Always inspired by the beauty in nature, each Purebaby piece is soft and comfortable — beautifully designed, beautifully organic.
Little Kisses - Baby Shop Brisbane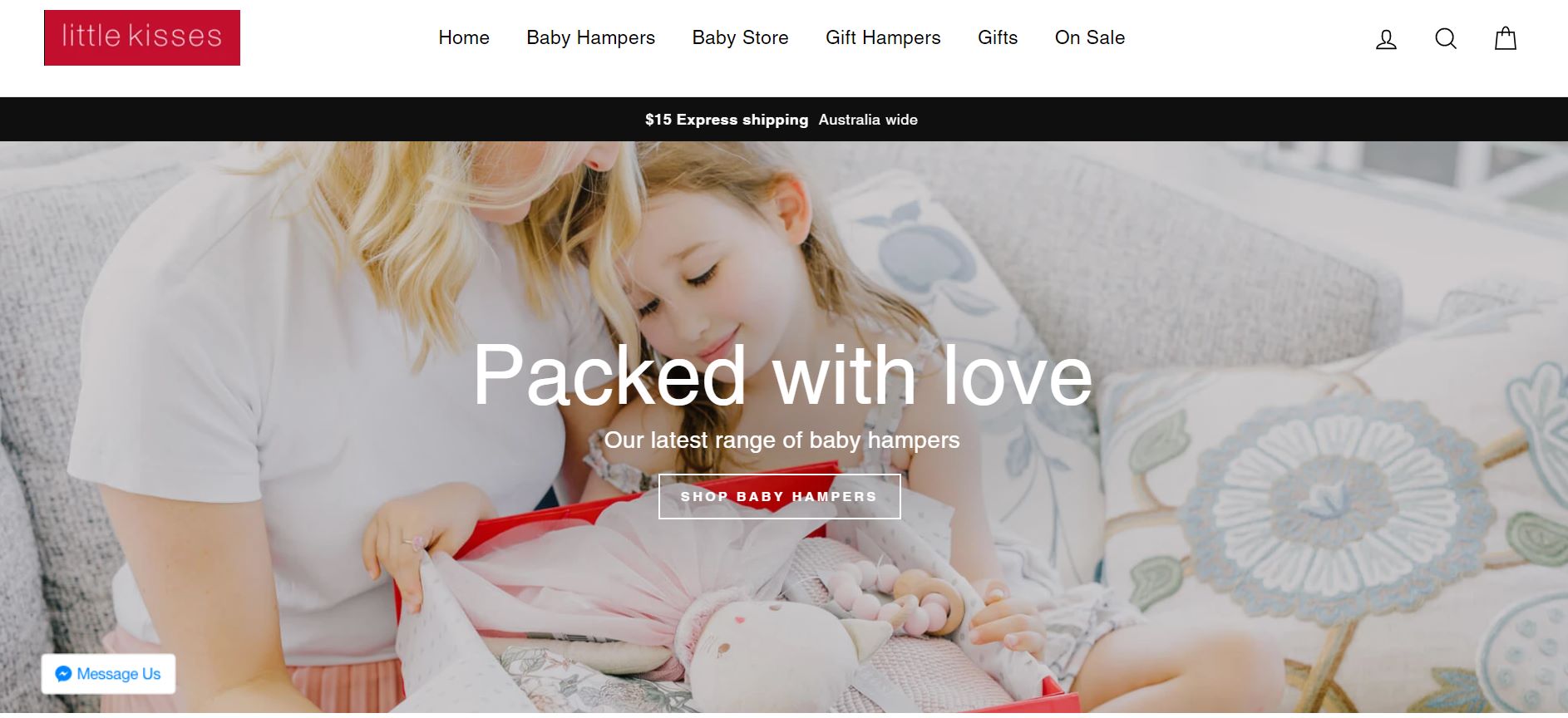 1300 652 970
Australia's favourite baby hampers
Sourcing high-quality baby gifts since 2003
Baby hampers are a stylish and classic gift to celebrate the arrival of a new baby. Little Kisses is a premium online baby gift service delivering high-quality baby products and gifts to new parents.
The delivery service for our baby hampers is perfect for time-poor friends and family who want to send a thoughtful and expertly curated gift to a loved one or work colleague having a baby. Little Kisses gifts contain useful, high quality, baby-safe products from the very best Australian baby brands.
The signature Little Kisses Red Box is a stylish keep-sake-box that can be used to store those precious baby memories.  
We offer free shipping in Australia for all orders over $150. Standard shipping is just $9.95, or select express shipping for $15.00 to deliver in 1 to 2 days. We ship anywhere in Australia, including Melbourne, Sydney, Brisbane, Adelaide and Perth. We ship season relevant hampers worldwide, delivering the best Australian baby brands to every corner of the world.
Our Baby Hampers
We value quality and practicality. It's important to us that our items will be useful, long-lasting and well-loved by our customers.
Clothing and a soft toy form the base of many of our baby hampers. We then add a beautiful soft baby blanket, a classic book, some organic baby bath or skincare from the range of sustainably made products we carry.
Our new mum baby hampers change with each season, and new items are added regularly to our baby hamper and gift store. So every time you visit, you'll find new products we've sourced from great Australian designers.
Create Your Own Baby Hamper
You can create your own baby hamper or add different items to our existing baby hampers. If someone loves organic products, or books, or rabbits, or even just loves the colour yellow, give them the perfect baby hamper or baby gift.
Try to include a practical piece, like a swaddle blanket, with an acute and playful piece such as a soft toy. It's also lovely to add something for the new parents or an older sibling. We have a great selection of parenting and baby books, skincare, sleep masks, nappy wallets, slippers and even toys for big kids. These can all be added to your baby hamper to make mum, dad or big brother, sister, feel special too! If you feel stuck, we are always here and happy to help anytime.
Choosing The Perfect Baby Gift
We focus on essential, quality gifts from Australia's best baby brands. We love providing new parents with memorable babywear, baby toys, baby bath products and classic books. We are also proud to stock a wide range of organic and sustainably made baby bath products and clothing in our Baby Store. Our goal is to make the Little Kisses Red Box the standout baby gift. 
Our online store has a variety of pre-selected Red Box gift packages. If you would like to add a personal touch to the baby hamper, you can customise your own Red Box in the online store by choosing selected items in the Baby Store. You might already have an idea for the theme of the baby hamper or have some items you think will be symbolic or particularly useful for the new parents and the baby. If so, we can help you make that idea a reality!
Little Kisses baby hampers come in diverse styles and can be given for a variety of occasions. Whether it's a boy, a girl or the gender of the baby is unknown, we have a Red Box that's the perfect gift. If you would like to do something more unique, we have specialised baby hampers for bathtime, bedtime or baby showers.
Browse our online store for dozens of pre-selected baby hampers for a variety of occasions. Otherwise, you can make your personalised selection from hundreds of baby gifts in our store. If you need some extra help, ask for our concierge service, and we'll help you choose the best products for your bespoke baby hamper.
Our First Box
It was the then Governor-General of Australia, Dame Quentin Bryce, who commissioned the first Little Kisses to box in 2013.
A new royal baby was on its way, and Quentin enquired as to Australian items we might be able to include?
First on the list had to be a book. We chose the beloved Australian classic "Possum Magic" by Mem Fox. Now what to cuddle for the new little prince or princess? Hands down, it had to be a Flatout sheepskin bear. He looked gorgeous next to the equally soft Australian-made Branberry blanket. Then to ensure proper resplendence, we commissioned a romper and bib set featuring the Australian coat of arms from Brisbane label Tickled Pink.
The prototype red box was delivered just in time. We choose silver foil and red grosgrain ribbon to package this most special gift. The word was the hamper was delightfully received and that the new proud parents looked very much forward to reading Possum Magic with their new little prince.
Hire for Baby - Baby Shop Brisbane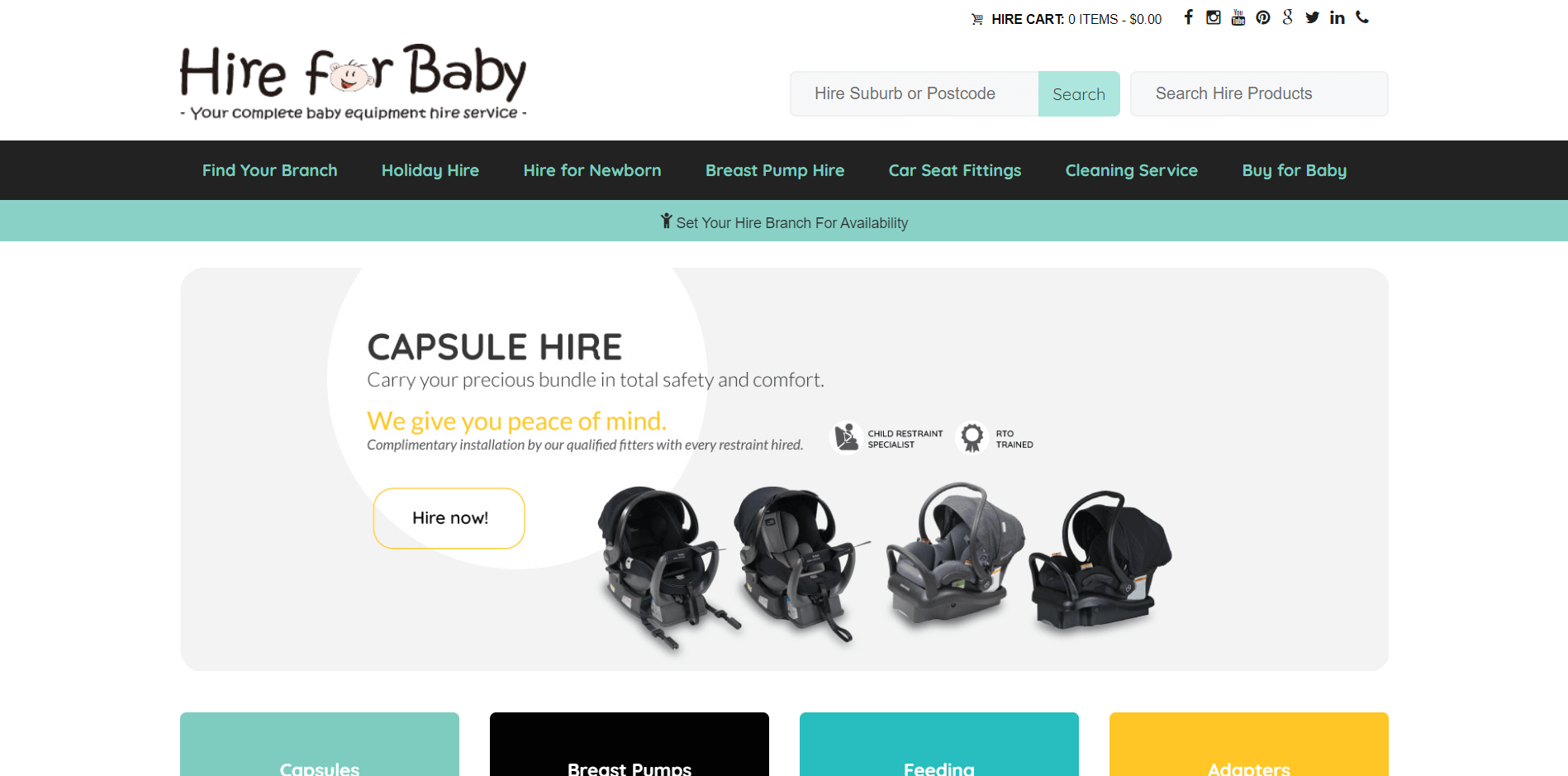 1300 363 756
The complete baby equipment hire service.
Let Hire for Baby help you with all your baby equipment hire needs for a day, a week or a few months with our friendly, professional service. Here at Hire for Baby, we offer high-quality baby equipment rental services at great prices. We stock a wide range of products, from car capsules and car seats to breast pumps and portacots.
You and your baby deserve the best, so hire baby equipment from one of our 75 branches all around Australia. From Perth, Darwin and Adelaide and with baby equipment branches located all along the East Coast from Brisbane, Sydney and Melbourne. All of our baby equipment for hire is purchased brand new, carefully cleaned & safety checked to ensure it is in the best possible condition for your use.
Why buy when you can hire your baby equipment?
For your fast-growing baby, buying expensive equipment like rockers and swings may not make sense. What your baby uses now might not be of any use after a couple of months. We at Hire for Baby provide an extensive range of cost-effective, hygienic and completely safe to use baby equipment from capsules, strollers to prams and portacots.
Our restraint fitters, who are trained, provide complimentary fitting of hired baby capsules and car seats (when you collect) so that you can rest assured of your baby's safety. Save your time, money and storage space by hiring for home – capsules, bassinettes, hammocks, strollers, swings, entertainers and much more. We also stock baby twin prams and baby twin strollers.
For holidays, reduce stress, excess baggage fees (and potential damage to your baby equipment in transit) by having prams, portacots and car seats waiting for you on arrival. Hiring makes sense for a stress-free holiday! Prices vary according to the item & length of hire, so email us or ring your nearest branch today for a quote!
Hire for Baby Mission Statement – 'The needs of our clients come first'
Our History
Hire for Baby was originally established as Hire for Babe in NSW in 1988, with the first franchise granted in 1992.
Within 30 years, it has grown into a nationally recognised network of over 75 franchises – Australia's largest baby equipment hire organisation and one of the largest restraint fitting networks in Australia.
The aim for Hire for Baby is to strengthen, develop and expand the brand across Australia, whilst maintaining a strong focus on the needs of both its customers and corporate relationships. We are one of few companies investing in regional towns by establishing services back into communities.
Hire for Baby strives to
Provide prompt, caring customer service.

Provide safe, clean equipment in good working order.

Provide a valuable service at a competitive price.

Keep up to date with all aspects of equipment and car safety.

Make it easy for our clients to do business with us.
Why buy when you can hire instead?
Hire for Baby saves your money, time & storage space by offering a cost-effective way to access safe, clean, quality baby equipment. We pride ourselves on our professional customer service and friendly, experienced staff.
Let Hire for Baby help you, your family and friends – because you and your baby deserve the best!
Brisbane Baby Shop 

0435 552 381
- OUR PROMISE TO YOU AND YOUR BABY -
Brisbane Baby Hire & Install
Each and every hire all equipment is:
Fully stripped and a thorough safety check is conducted

Thoroughly cleaned and sanitised with safe, natural products

Installed by an experienced, certified fitter and we explain how to use it safely

If your car is involved in an accident with our fitted car seat, I replace it ASAP.
We're not just a business...
We Have Experience!
Family Owned & Run with over 12 YEARS in the industry

Business & Public Liability Insured

Trained and Certified by ACRI & Kidsafe 

We can be available outside business hours if you're working
Always Top Quality, Clean & Safe
The best brands and latest models

It all LOOKS GREAT, so you can feel great using it!

FRESHLY Cleaned & Safety Checked for EVERY hire
We are Not a Franchise
No Overheads, Cheaper Prices!

We CARE about your specific needs, are personable and knowledgeable

If we don't have what you need, we try to source it for you

NO CANCELLATION FEE! FULL REFUND! ... we understand!
We Have Freebies!
FREE 2 weeks extra with every 3 & 6 month Capsule Hire 

FREE Car Seat Safety Checks no obligation

FREE Gated Buckle with installation

FREE instruction on using your equipment safely now and as the baby grows!
Baby Gift Box - Baby Shop Brisbane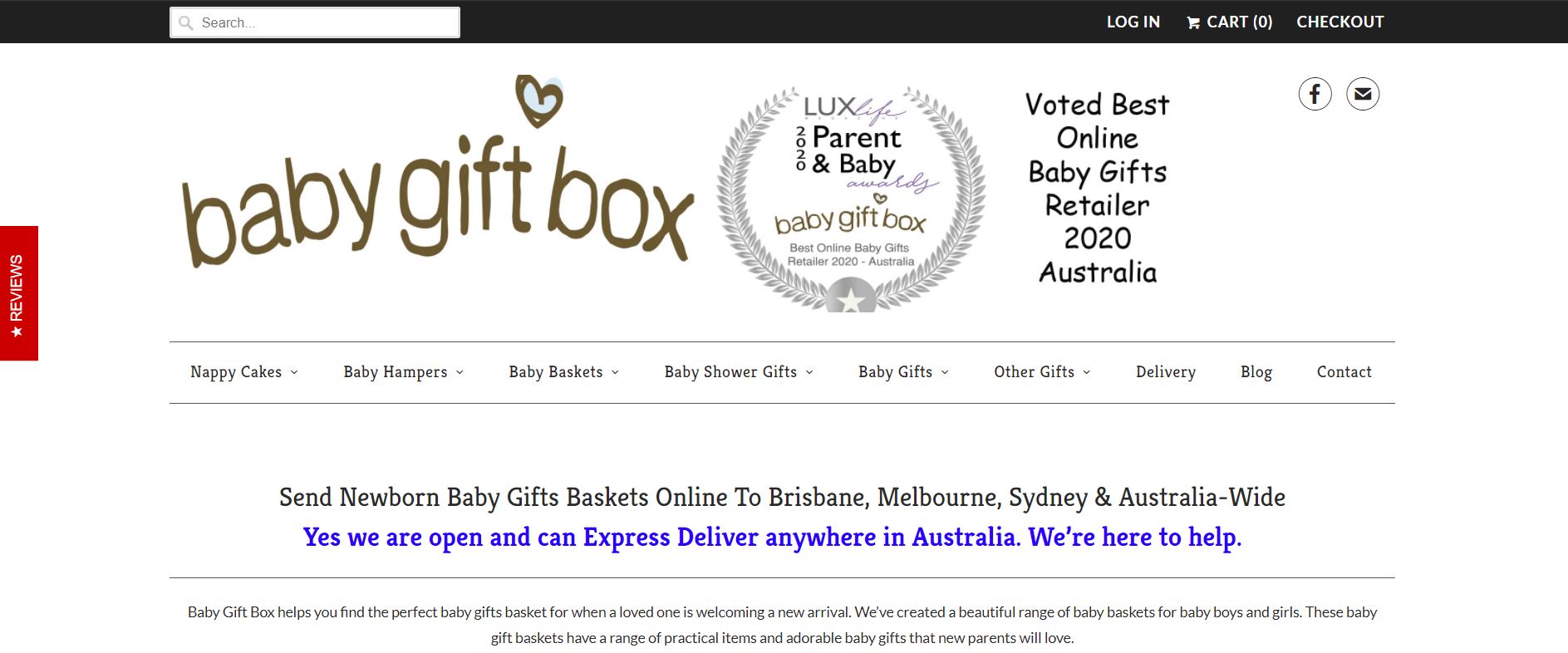 1300438448
Baby Gift Box helps you find the perfect baby gifts basket for when a loved one is welcoming a new arrival. We've created a beautiful range of baby baskets for baby boys and girls. These baby gift baskets have a range of practical items and adorable baby gifts that new parents will love.
Newborn Baby Gifts Basket Ideas - Baby Gift Box Has Lots for you to Order Online
New parents are often very organised and have already bought everything they need, so it can be hard to find baby gift boxes once the new arrival gets here. That's why Baby Gift Box has put together a beautiful range of baby shower gift baskets online that you can simply order and have sent directly to the new family's home.
Some of our other unique baby gifts include:
Baby gift bouquets – as pretty as real flowers, but much more practical, our bouquets are made from practical items like bodysuits and bibs. Each baby gift is rolled into a rose shape, then bunched together like a flower bouquet. New parents often get lots of bunches of real flowers, so why not try something different? 

Nappy cakes – new parents go through more nappies than they'd ever expected. These unique baby gifts present nappies in a fun way and often come with extras from socks to face washers that'll be so handy for a newborn. Nappy cakes are crafted to look like a tiered cake, so they're ideal for a celebration such as the arrival of a new baby.

Baby hampers – presented in a beautifully wrapped box, these unique baby hampers are full of things new parents will use every day, from bath toys to toiletries. They come in a big box finished off with a bow.

Baby baskets – ideal for a baby shower, gift baskets also have cute little baby items from our range, plus some chocolates for the proud parents. Our baby gift baskets come in cute posy baskets which can be used over and over.
Newborn Baby Gifts Like Baby Gift Baskets are The Ideal Thoughtful Touch
Baby showers are becoming as popular in Australia as they are in the USA. These events are usually held a few weeks before mum's due date, so she can be pampered and be given some lovely baby shower gifts. If you want a thoughtful gift, then our baby gift baskets are popular for events such as baby showers. They're full of things parents need, from a newborn baby gifts basket to some simple, cuddly toys to a cozy blanket. Take a look at our baby gifts baskets and choose the perfect one for your friend or family member's arrival.
Send a Newborn Baby Gifts Basket as Soon as the Birth is Announce
Some parents don't throw a baby shower, so it's good etiquette to hold off on sending newborn baby basket gifts until the baby has arrived. Luckily, Baby Gift Box makes it easy to get a gift for them quickly. Simply choose one of our newborn baby gifts baskets, give us the recipient's address, and we'll ship it straight to their door, saving you loads of time. Spend over $100, and we'll even give you free delivery on your basket when we have our special promotions.
Baby Gifts Basket Ideas for Both Boys & Girls
We can help you find the perfect baby gifts baskets for those expecting baby boys or baby girls. All of our gift baskets for babies are full of high-quality products that the recipient will love. 
Our baby girl gifts are ideal for when someone is about to join team pink. In these pretty baby baskets, you'll find soft pink and neutral tone clothing, as well as unique pieces with ruffles and polka dots, cute toys, plus lots of useful things that parents will love. If you're looking for baby baskets for a girl, you'll find loads of baby girl baskets gifts. 
You can also find some adorable baby gift baskets for boys at Baby Gift Box. Parents will love receiving a baby boy gift box when they join team blue. You can choose a set with their first football or one with a cuddly animal toy, plus our baby baskets come with cute clothes like overalls and bodysuits that are perfect for newborns. 
We also offer unisex options, which are ideal for parents who have decided to keep the baby's sex a surprise. These are ideal as baby shower gift baskets for a gender reveal party or simply for those who prefer neutral tones. When you are looking for baby baskets in Sydney, we give you plenty of choices no matter what style you like.
Baby Gifts Picked and Presented for You
A baby basket is a thoughtful gift, and you may be looking for baby basket ideas to put together your own set. However, it can be hard to find the perfect baby basket gifts in Melbourne to put in your basket or hamper, and you also have to find a way to wrap and present your gift before you ship it.
At Baby Gift Box, we take all the hassle out of making a baby basket. You simply choose from our range, safe in the knowledge we use the best products to create your gift. We also wrap and present everything beautifully, so even a few simple baby items are turned into an exciting gift. You can buy online, and we offer delivery Australia wide, so you don't have to deal with the hassle of posting your basket.
Baby Shower Gifts Will Be Made to the Highest Quality
When you buy a baby shower gift basket from Baby Gift Box, we use the highest quality products to put it together. From quality clothing to designer toiletries and the best chocolates, whatever you order in your baby baskets in Brisbane, you can be sure the recipient will be thrilled with the result. That's why we have such great reviews for our baby gift basket service. We only select beautiful items that we'd want to receive as gifts ourselves to ensure people are delighted when they receive a baby gift basket, baby hamper or other gift from us.
Baby Gifts Boxes & Baskets Can Include a Gift for The New Parents
Baby gift baskets aren't just for the newborn. The arrival of a new baby is an exciting event, and so the parents will no doubt want to have their own celebration at home. While we create a range of baby gift baskets that include gifts for new mums and dads, from a bottle of champagne to toast the new arrival to some delicious chocolate treats
You'll Find Baby Gifts Baskets in Australia to Suit Your Budget at Baby Gift Box
When you're shopping for baby gift baskets in Australia, you'll no doubt have a budget in mind, which is why we've put together a range of gifts to suit different budgets. You can shop for baby gift baskets in Sydney that are under $100 or shop our luxury range of baby baskets in Australia for the special people in your life. This means you can send a small token, perhaps before you see the baby, or you can send something amazing for those people who you don't see very often. Simply order online, and we'll take care of the rest.
Send One of Our Baby Gifts Anywhere in Australia When You Can't Be There
We know there can be lots of reasons why you can't always visit the new arrival straight away. That's why our baby baskets in Australia can be sent from anywhere in the world, with express delivery Australia wide. Whether you want to send baby baskets in Sydney, or baby gifts to Melbourne, we ship across Australia, including Brisbane, Perth, Adelaide and everywhere in-between. You can even send our newborn baby gift baskets internationally, whether it's to New Zealand, the USA, UK or somewhere remote. Simply take a look at our delivery info page to find out more. 
Sending our newborn baby gift baskets in Australia is the perfect way to show new parents that you are thinking of them, and a Baby Gift Box makes it easy to send something beautiful.
Our Story
Baby Gift Box is a proudly owned Australian Company dedicated to providing a first-class gift service to families, friends and corporate clients seeking the perfect baby gift or special occasion.
We are a leading Australian gift store that offers an extensive collection of baby gifts, baby hampers and baby nappy cakes perfect for celebrating the arrival of a newborn, baby shower, or pregnancy. 
Our company was born after realising a need in the marketplace to offer consumers a contemporary range of baby gifts that were not only practical, gorgeous, had that special "wow" factor, but more importantly, a thoughtful gift that would leave an unforgettable impression and suit all budgets. Our gifts are created with much love and care with the aim of melting the hearts of your loved ones, friends and colleagues. 
Our immaculately presented gift boxes and visually stunning gift cakes not only personify class, quality and contemporary elegance, but the overall gift wrapping will leave a lasting impression. Our signature gold printed "my baby box" personalised with the baby's name also serves as a lasting keepsake that is adored by parents.
In addition to providing you with a beautiful collection of gifts, we are also committed to providing the first-class service. Our friendly team is more than happy to assist you in selecting a gift or creating a tailored gift especially for you. When you order with us, you can take comfort that our efficient service will ensure your order is followed right through. We make sure that every gift is delivered.
With our gorgeous range of gifts in various categories and price points, shopping at Baby Gift Box is fun, easy and enables everyone to enjoy a first-class experience!
Try us once and experience the effortless gift-giving experience...we will make your gift look first-class!
Our Values
Take real comfort knowing that we will look after your gift all the way, from order, gift creation, dispatch and delivery to your recipient. Our gifts include baby clothing, baby accessories, chocolates and pampering products that are of excellent quality and from reputable baby suppliers. We would only ever include items that we would use or dress our own children in, and these are the values that we will always uphold.
Our Service Promise
In terms of delivery, 99.99% of the time, your gift experience will be flawless, however as the gift process involves humans across the entire gift chain, including couriers across the country when the 0.01% hiccup occurs, we will take care of the issue for you, and ensure your recipient receives their gift 100% of the time. We will contact the couriers, call the hospitals, call neighbours, anyone that can help us resolve the issue as soon as possible to ensure the gift is located and delivered to your recipient. Our service is second to none, and we will go more than the extra mile to service you. So go ahead, you are in good hands. We guarantee that your gift recipient will receive their gift 100% of the time. Order today by phone or using our secure online system, and your gift will be on its way! 
Our Team
Behind the scenes at Baby Gift Box is a dedicated team of professionals who truly enjoy their work. Our staff have collective experience in marketing, finance, retail, floristry and corporate law, but most importantly, they all have a great sense of humour and utmost dedication in the work they perform. Baby Gift Box offers an enjoyable working environment with lots of valuable input from staff on new product releases, which creates a nurturing, creative and rewarding environment for all. It is this inclusive culture at Baby Gift Box that has led to our success and makes the working environment so enjoyable.
GummyBabies - Baby Shop Brisbane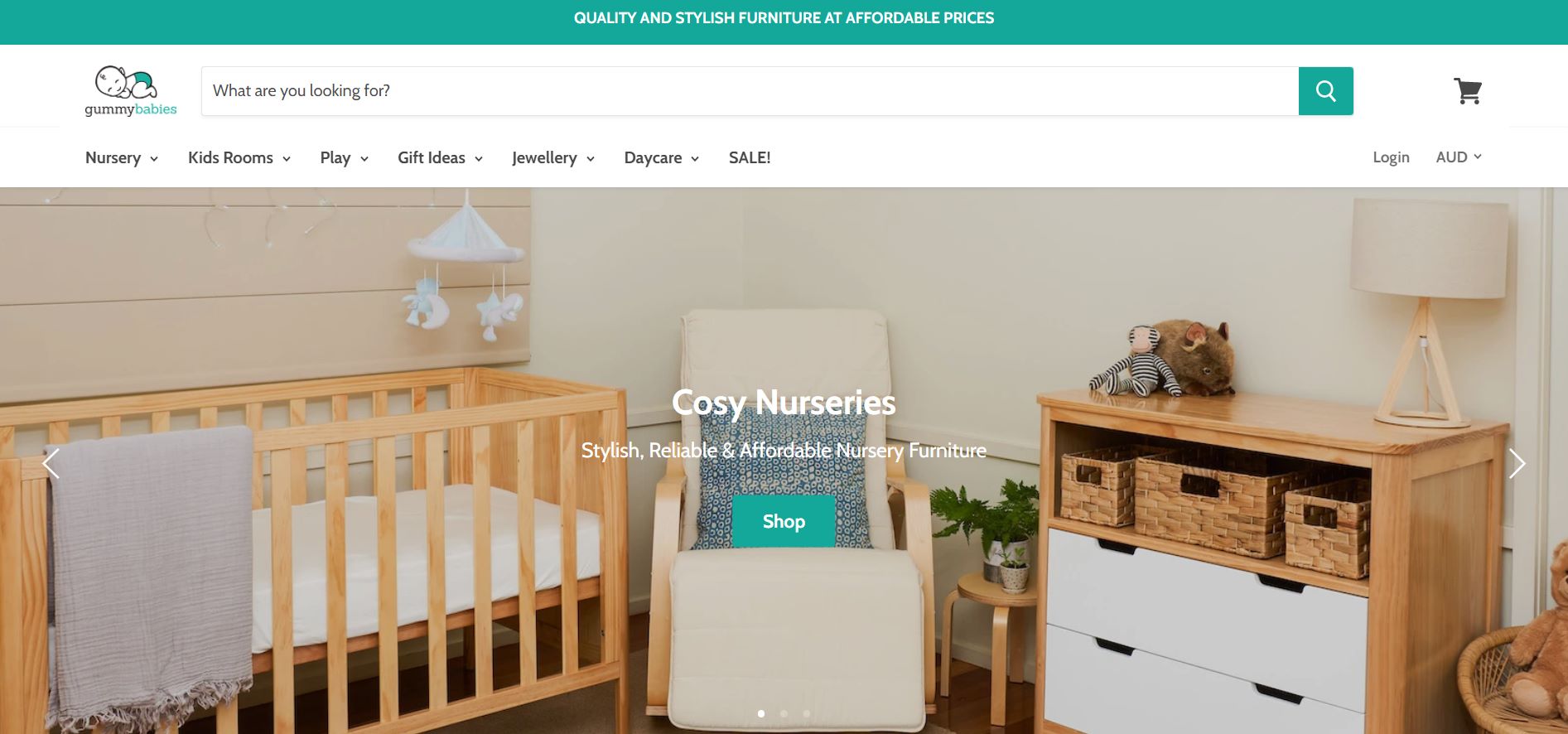 07 3379 2288
GummyBabies.com.au is an Australian owned and operated children's furniture store. The wide range of furniture we stock is stylish, affordable and reliable. We pride ourselves on our excellent customer service and low-cost delivery of $9.95 to over 90% of the Australian population. We adore our customers, and we want nothing more for them than to feel stylish, safe and comfortable in their own homes for a reasonable price.
We offer a collection of quality, affordable and safe products sourced from reputable manufacturers. We also ensure all of our stock complies with mandatory Australian quality standards of safety. We endeavour to make happy, healthy babies and a happy, healthy you.
We always love hearing from our customers, so feel free to email us at hello@gummybabies.com.au with any questions or feedback you may have.
Bubby's Playpen -
Baby Shop Brisbane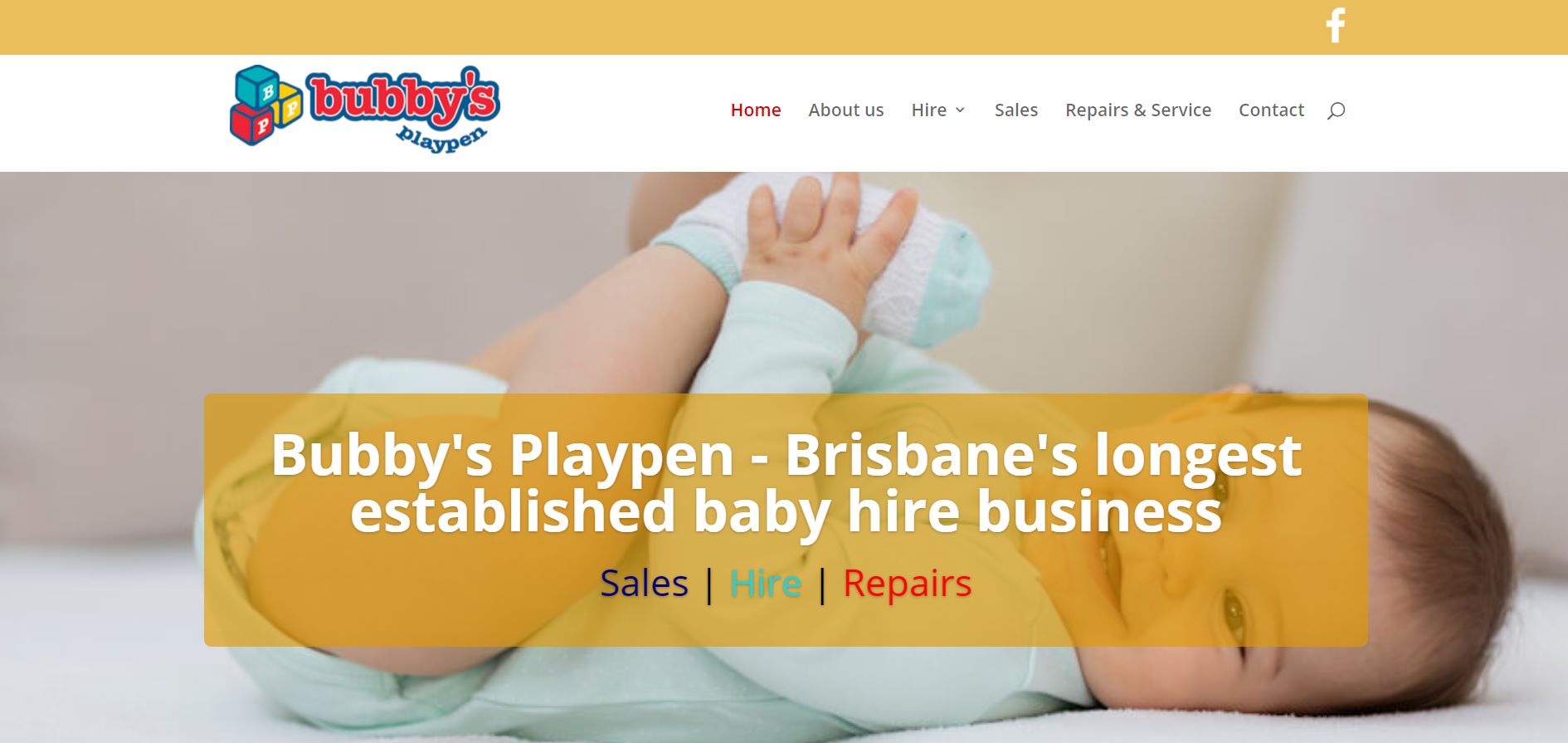 07 33566080
Bubby's Playpen – Brisbane's longest established baby hire business first opening our doors at Stafford in 1992. We are family-owned and operated and pride ourselves in offering a service that is backed by years of experience in the industry.
Bubby's Playpen offers a large range of baby equipment for hire, including capsules, car seats, cots, bassinets, prams and much more.
Holiday hire, short and long term hire available. We also offer to hire to buy on some products.
Repair agent for brands including Steelcraft, Safe and Sound, IGC Dorel, Mothers Choice, Bertini, Maxi Cosi, Quinny, Babylove, Peg Perego, Bugaboo, Stokke, Mamas and Papas, Joolz, Quicksmart, Phil and Teds & Mountain Buggy.
Pram and car restraint cleaning services are also available. Car restraint sales, fitting and advisory service.
Repairs
Queensland Repair Agents for the following Brands:
Britax – Safe & Sound, Steelcraft

Nursery Elegance – Babylove, Peg Perego

Dorel – Maxi Cosi, Mother's Choice, Safety 1st, Quinny

CNP Brands – Childcare, BebeCare, Maclaren, Cybex

Baby Jogger – Joolz – Bugaboo – Stokke – Mamas & Papas – Reds Baby – Phil n Teds – Mt Buggy
Warranty and non-warranty repairs on prams and car restraints.
Cleaning service and condition report also available.
Hire
We have a huge range of baby hire equipment which includes both a basic and prestige range of products.
New Baby – we have everything you need, including baby capsules, bassinets, breast pumps and monitors.

Holiday hire – why risk lugging all your baby equipment with you when you can hire all the necessities when you get here.

Family coming to stay? We can help make their stay with little ones comfortable and easy.

Car Restraint Fitting Service Safety checks and restraint installation by qualified car restraint fitter.
Sales
Bubby's Playpen has a selected range of baby goods and accessories available for sale, including spare parts for the most popular models.
Hire to buy offered on some products, and we have an extended layby service on car restraints for your upgrade from the capsule at the end of your hire period. Please enquire for more details.
Car restraints bought from Bubby's Playpen are fitted to your vehicle free of charge.
Milk and Love -Baby Shop Brisbane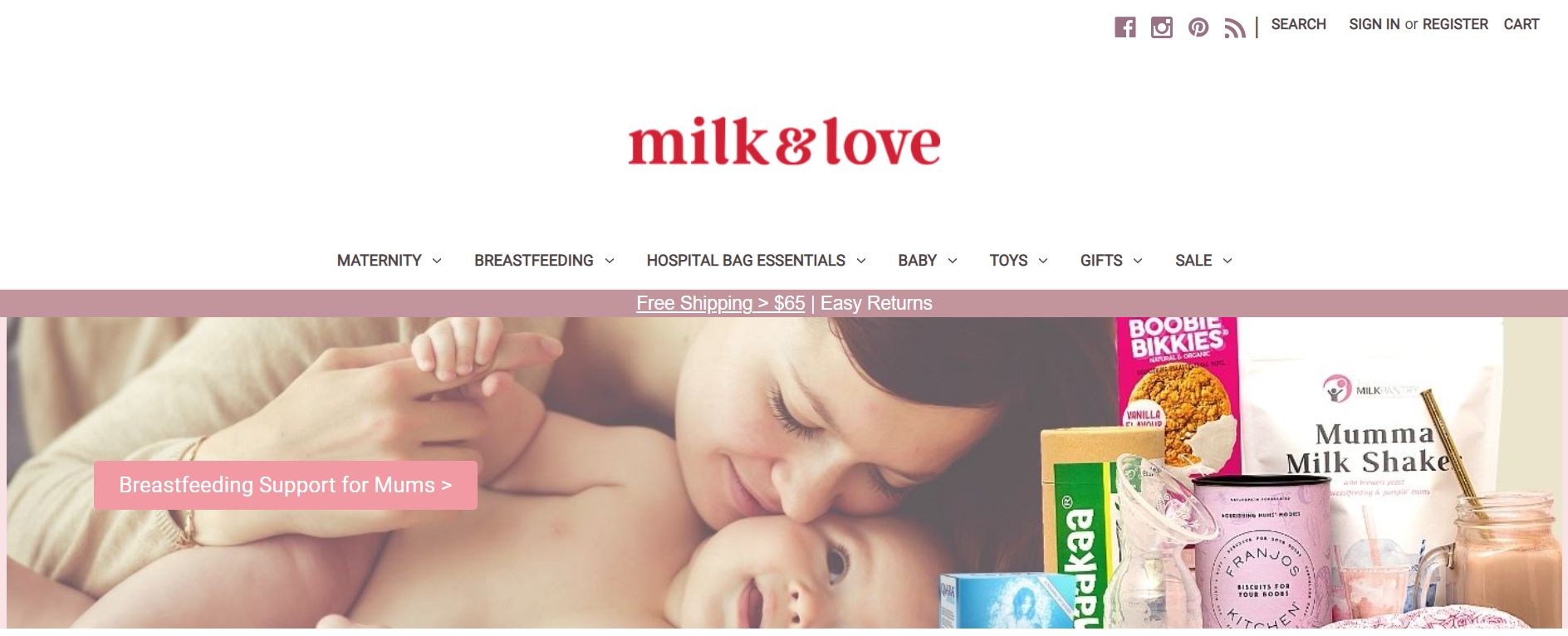 (07) 3160 9413
Welcome to Milk and Love! 
We're a Maternity, Breastfeeding & Baby Boutique hidden away in the leafy streets of Paddington, Brisbane. Our team loves finding beautiful clothes for Mothers and Babies, and we especially love when our lovely customers tell us how fabulous they feel when they wear our clothes or enjoy using our products!
Our team all have a lot of personal experience with pregnancy and motherhood, and we love finding thoughtfully designed new products and brands to share with our Insiders community. We're also available for any questions you have (no question is too embarrassing!) - motherhood is full of new experiences!  
We hope you love our handpicked range of stylish maternity wear, breastfeeding clothes, baby clothes and other beautiful items for Mums & Bubs in our
Maternity Store!
Hi there! My name is Corryn I'm the founder of Milk and Love.
How Milk and Love Started
I wanted to let you know a little bit more about our brand and how it happened in this short video. I had my first baby quite a long time ago now, and I started Milk and Love when he was about three years old because I couldn't find products that I needed as a new breastfeeding mum. I was also looking for breastfeeding friendly clothes that were made with natural fabrics, and there was nothing on the market at the time! So I started Milk and Love.
What is Milk and Love all about?
All your baby really needs is Milk and Love... and that's how the name of the brand came about! It's really what our philosophy is about as well. We're all about enjoying motherhood with natural, eco-friendly solutions that make your life easier, so you can focus on providing Milk & Love for your baby! The team and I have put together a range that we hope will make your life a bit easier and help you with your breastfeeding journey.
Milk and Love Supports New Mums and Mums-to-be
No mother and baby are the same, so we're also all about supporting you with where you're at. We've put together a lot of really good blog posts and videos that we hope you'll find informative and supportive. We're also doing virtual mothers groups now in our Milk and Love mum's Facebook group, so make sure you join us there. You can connect with us and other regular experts that we have so that you can ask questions and get support.
Thank you so much for visiting, and Welcome to Milk and Love!
More about Milk and Love
Milk and Love launched in 2010 when our founder, Corryn, couldn't find stylish nursing clothes made with natural fabrics. After enduring a hot Queensland summer, red-faced and uncomfortable in synthetic nursing wear with a hot and (very) attached baby, she searched the world for brands specialising in stylish breastfeeding clothes made with cool natural fabrics such as bamboo, cotton and modal. Since then, Milk and Love has grown every year, moving out of the 3rd bedroom of Corryn's home and into a beautiful premises in Paddington, Brisbane.
Milk & Love is dedicated to stocking beautiful brands with a commitment to environmental and ethically responsible manufacturing and loves supporting other small family brands who pour so much love and attention to detail into their products. 
Baby Bunting - Baby Shop Brisbane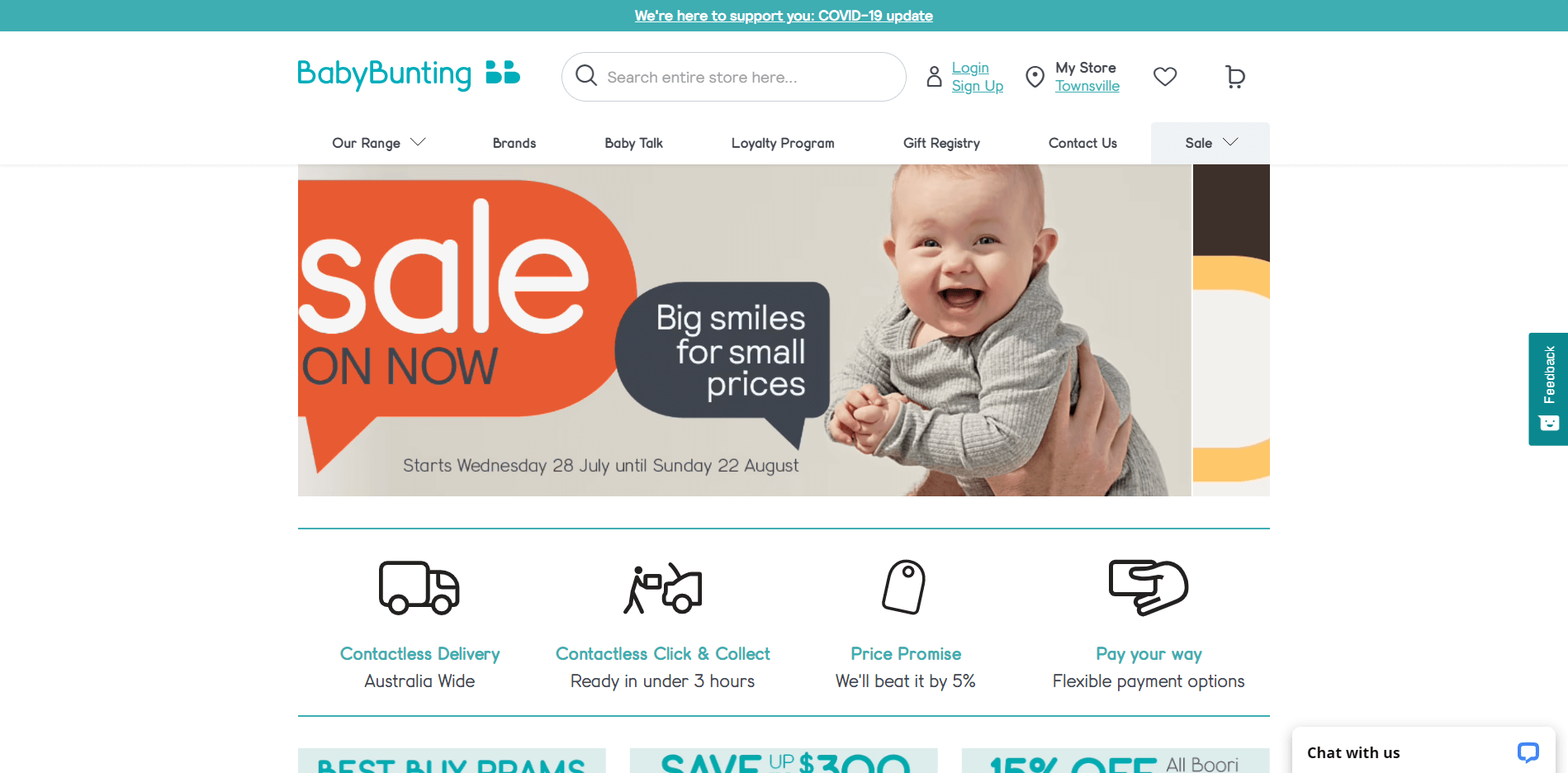 07 3282 0901
Who Are We?
Established in Melbourne as a family-owned business in 1979, Baby Bunting is now Australia's largest specialty nursery retailer and one-stop-baby shop.
From humble beginnings with a single store in suburban Balwyn, Baby Bunting now employs more than 700 people across its 50 national superstores and 11,000sqm warehouse in Melbourne.
We pride ourselves on providing our customers with excellence in service, expert advice, great quality, and value.
As a specialist retailer, we cater to parents with children from newborn to three years of age. With over 6,000 lines, we provide parents with the greatest range in prams, car seats, carriers, furniture, nursery, safety, babywear, manchester, changing, toys, feeding, and much more! We offer an unrivalled choice across all the best brands, including Bugaboo, Silvercross, Steelcraft, Britax Safe n Sound, Maxi Cosi, Infasecure, Ergobaby, Boori, Oricom, Medela, Bonds, Huggies, Bright Starts, and more!
Our parenting rooms - equipped with a microwave, change table, baby scales and glider chairs enable parents to attend to their baby's needs in comfort. These elements, coupled with onsite parking and a strong focus on customer service, provide parents with an enjoyable experience and a unique shopping destination.
We also offer a variety of services, including gift registry, click & collect, accredited car seat fittings and layby.
Visit us in-store or shop online!
Wholesale Baby - Baby Shop Brisbane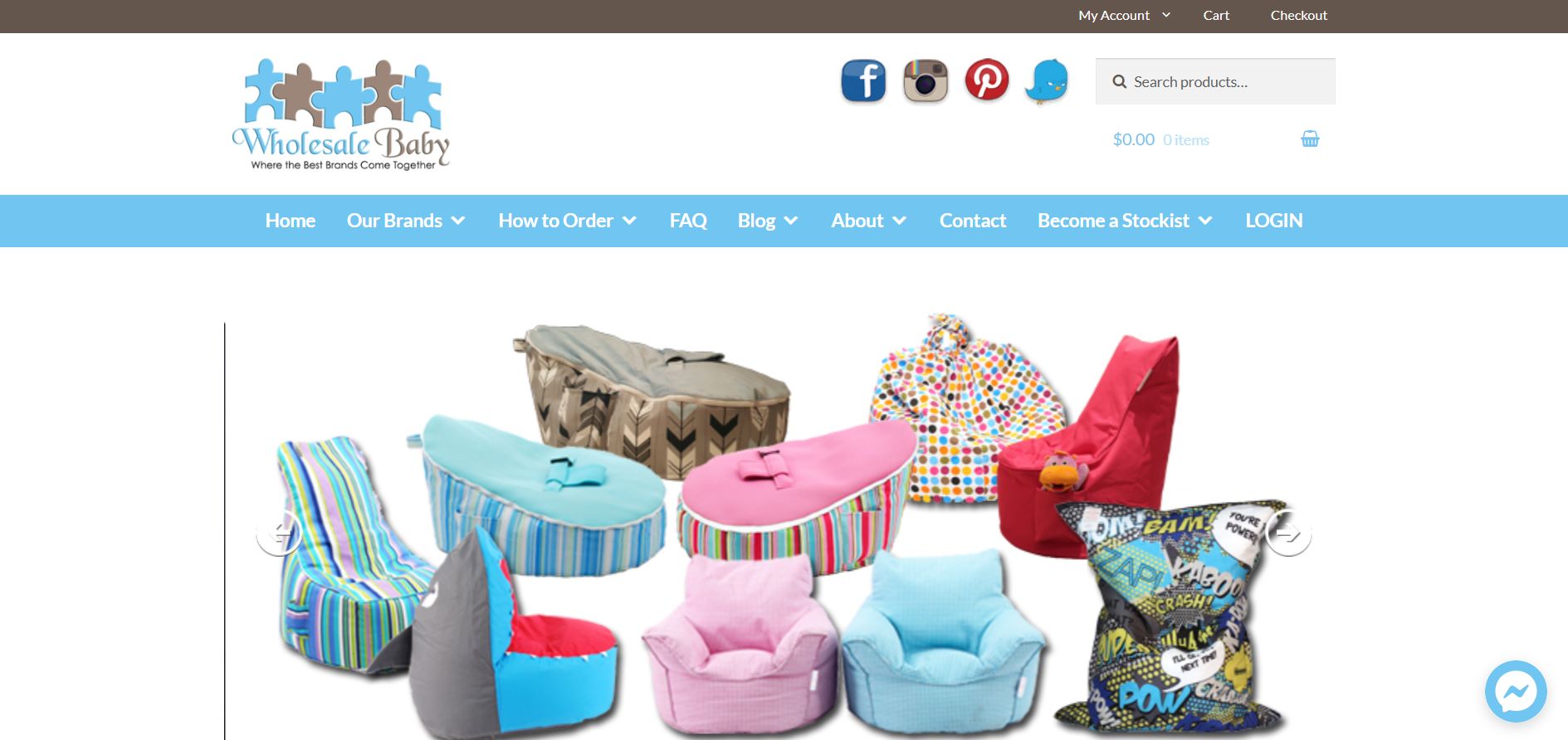 info@wholesalebaby.com.au
Wholesale Baby Australia is your one-stop shop for gorgeous gifts, clothing, homewares and mum-and-bub must-haves.
We are an independent wholesale sales agency (also referred to as a sales rep or sales representative) representing the biggest range of quality goods to a variety of retail outlets, ranging from online baby boutiques and bricks-and-mortar gift shops to chemists, post-offices, newsagents and more.
We represent over 20 different brands, all handpicked, with most products being tested by our very own family! We are constantly on the lookout for what's new and exciting. We specialise in Australian-owned wholesale and drop-ship brands as well as handmade goods by work-at-home-mums/parents, but you may also find high-end and international brands in the mix. Our speciality is within the babies and kids industry, but we do cater for all industries that our products categorise in.
We not only offer Wholesale products but also have a tailored range of drop-ship products available so you can test out a product before you commit to stocking a range or if you simply do not have enough storage space, drop-shipping is the perfect solution.
With such an extensive range of Australian wholesale and drop-ship brands and products, we have up to date information available 24/7, Wholesale Baby makes your life easier. Up to date order forms, catalogues, and all imagery is readily available to download at any time. One email connects you with thousands of great products at no cost – and our personal service can't be beaten.
Sunbury Nursery - Baby Shop Brisbane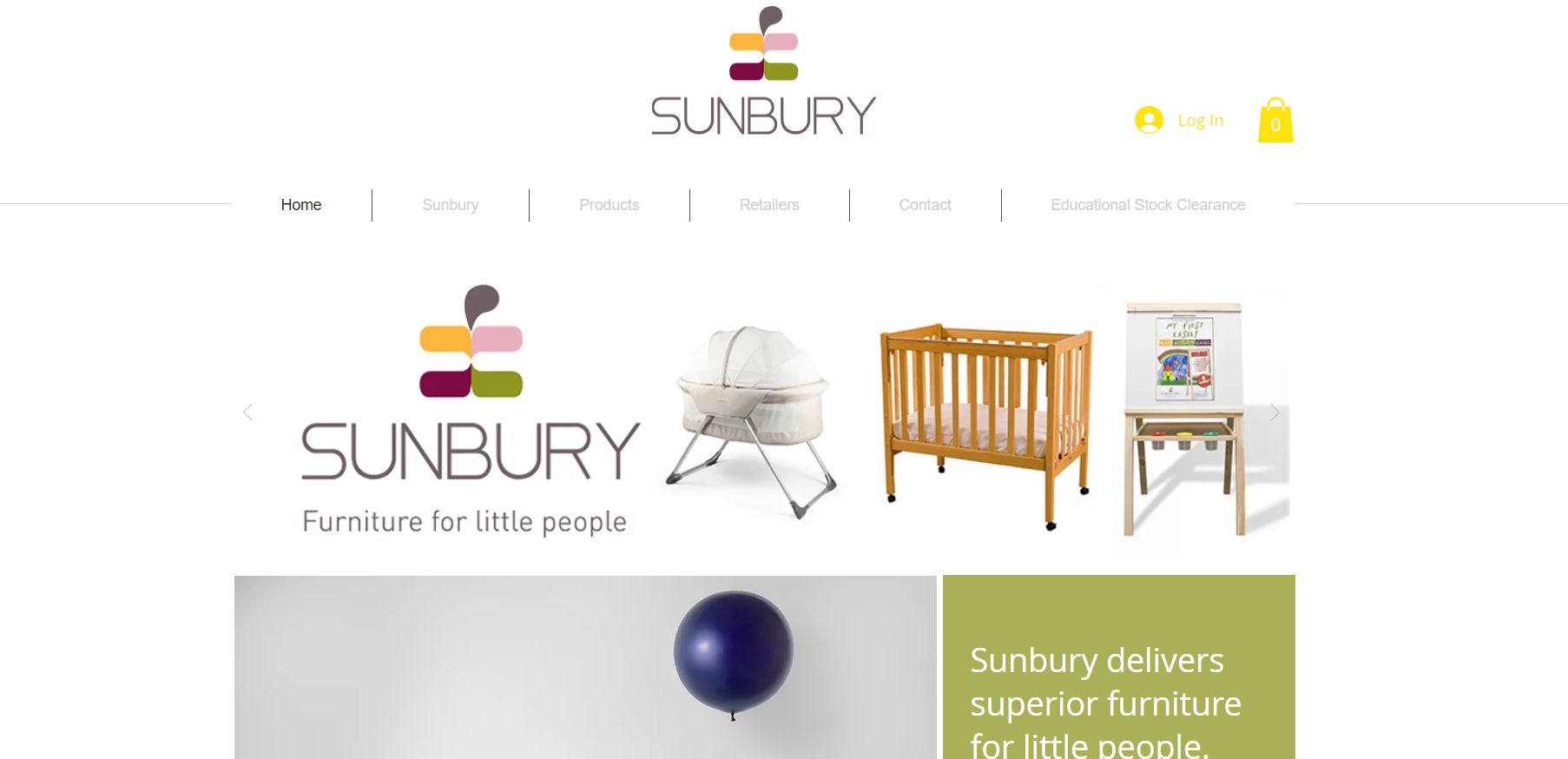 07 3847 3690
Sunbury Nursery Furniture is Australia's leading supplier of quality cots, change tables and other nursery furniture.
We are an energetic company with an enthusiasm for good furniture design, durability, functionality and, most importantly safety.
Established over 40 years ago, Sunbury originally began its operations in Maryborough, Australia. Sunbury now distributes to hundreds of leading retailers across Australia.
While other nursery furniture manufacturers may be concentrating on how to make lots cheaper, 
Sunbury has been and continues to focus on how to make children's furniture safer and stronger.
A Pure Beginning - Baby Shop Brisbane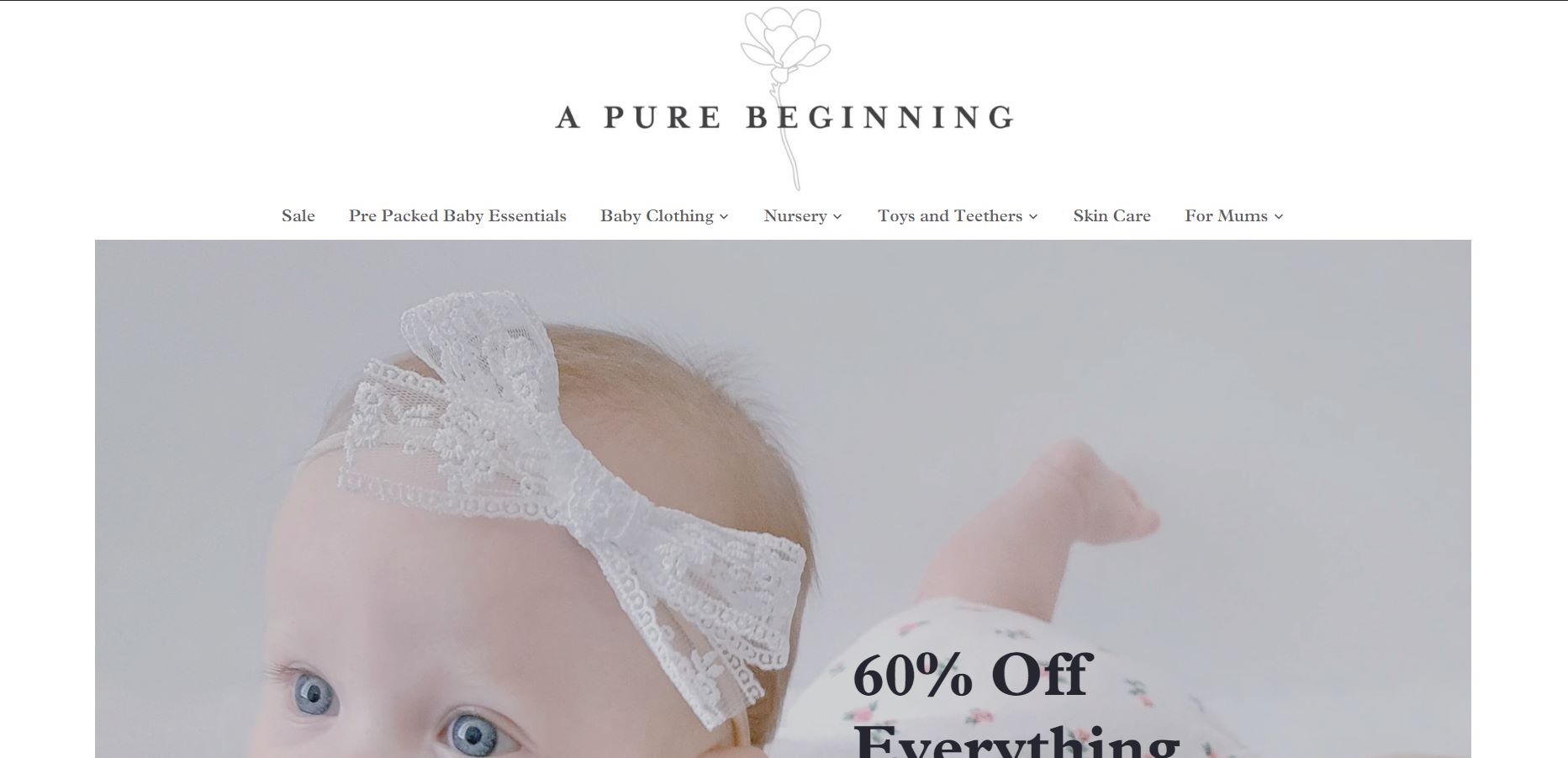 hello@apurebeginning.com.au
Natural and Organic Products for Babies and Mums
We're passionate about sourcing the highest quality, ethically made, organic and natural products for newborns, mums to be and new mums. 
Our large range of beautiful and thoughtful products have been sourced from Australia and beyond.
A Pure Beginning ® also specialises in beautiful pre-packed organic baby bags and newborn bundles to make life that little bit easier.
About
Hi! I'm Kathryn
For years, I saw first-hand how stressful juggling work commitments and preparing for a new baby can be.
Little Ones arrived early. Mums to be were working right up to their due date. And were left shopping, instead of relaxing, in the last weeks of their pregnancy.
 As an organiser at heart, I felt there had to be a way to make life simpler. 
A Pure Beginning was born as I was determined to help mums feel confident, excited and well prepared for the arrival of their little ones by putting together pre-packed baby bags. I was also keen to share my passion for healthy and low toxin living and spent hours sourcing the very best organic and natural products from around Australia. 
What Makes Us Different
Choosing organic and natural products means exposing your baby to fewer chemicals and toxins. But it can also mean shopping around and doing hours of research.
We're passionate about helping to keep your baby chemical-free and limiting their exposure to toxins, heavy metals, synthetic dyes and heavily perfumed products by sourcing 100% organic cotton and natural materials.
Our commitment to supporting Australian businesses remains one of our key focuses. 
We've done the research and hard work so you can feel confident you're giving your baby the very best start.
Cute to Boot - Baby Shop Brisbane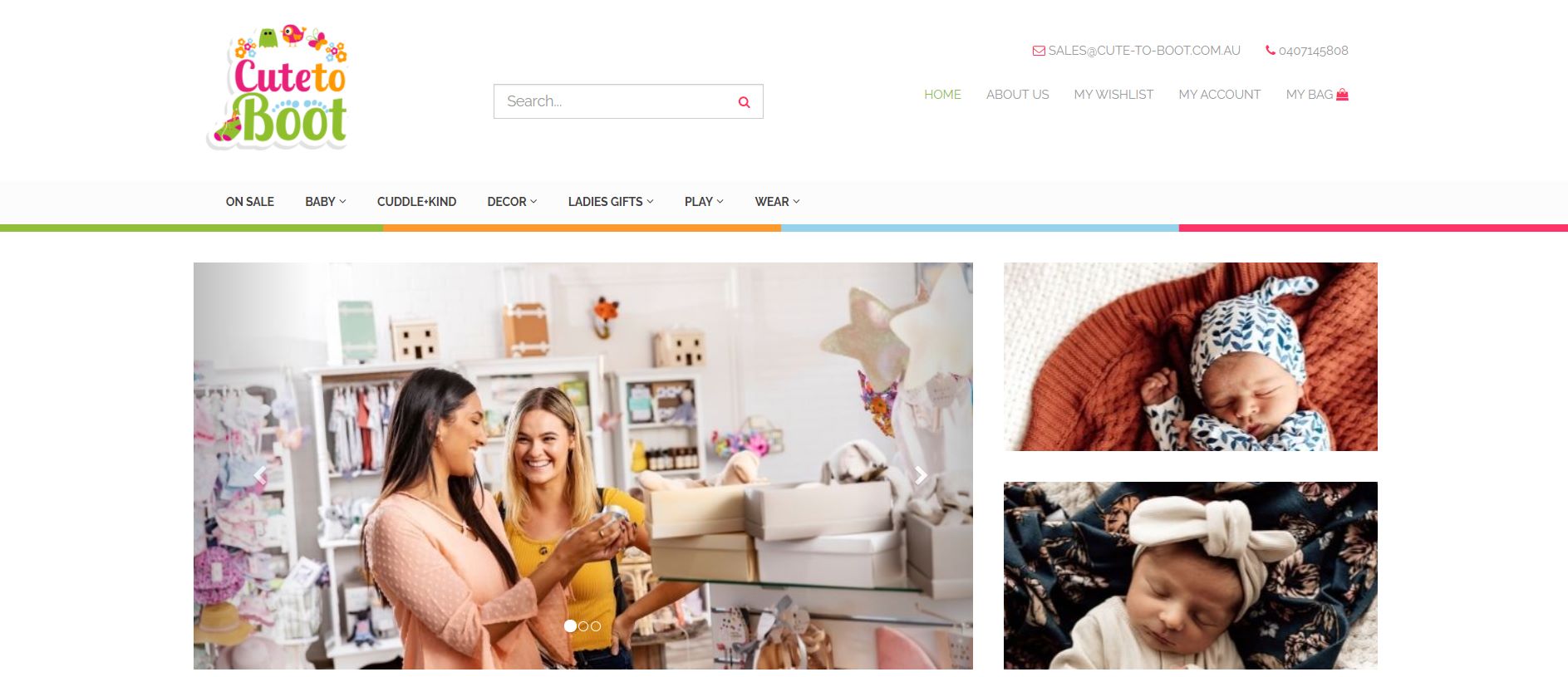 0407145803
Hello!
Firstly, thank you for visiting our little boutique, we are thrilled that you dropped by.
Cute to Boot is a baby boutique like no other.
Located at the Top of Town, Ipswich, owner Toni has carefully curated a stunning selection of baby and toddler boutique brands that are sourced locally and from around the globe.
We stock quality baby and toddler clothes and accessories, wooden toys, children's books, organic baby skincare and nursery decor. Newborn baby gifts are our speciality, and we love nothing more than helping our customers put together a lovely collection of goodies for a new baby or baby shower. We also offer gift wrapping at no extra charge.
Some of our favourite brands include BIBS dummies, Snuggle Hunny Kids, Salt Water Sandals, Toshi, Trybike and Kinderfeets.
Cute to Boot is very proud and honoured to be one of the first bricks and mortar stores in Australia to stock cuddle+kind and support its mission to feed children in need in over 66 countries.
Thank you for your support, and for further queries, please drop us a line. We love to help!
sales@cute-to-boot.com.au
To speak to us in person, please call 0407 145 808.
We are located at 182 Brisbane Street, Ipswich, Queensland. 
Our opening hours are Tuesday to Friday 9 am -4 pm, and Saturday 9 am-1 pm
Happy Shopping!
With a history of more than 40 years, BIBS dummies are a favourite of babies and parents around the world. Shop online or in-store at Cute to Boot for your favourite colour of BIBS dummies.
Cute to Boot is a baby boutique like no other. We stock all your favourite boutique brands sourced locally and from around the globe. Shop in our Ipswich store or online, at your convenience.
Blankets and swaddles are essential items on the shopping list of parents-to-be. Cute to Boot offers a lovely selection of blankets, swaddles and wraps, and they make the perfect newborn gift. Our favourite brands include Snuggle Hunny Kids, Love To Dream and Toshi.
Peppa Penny - Baby Shop Brisbane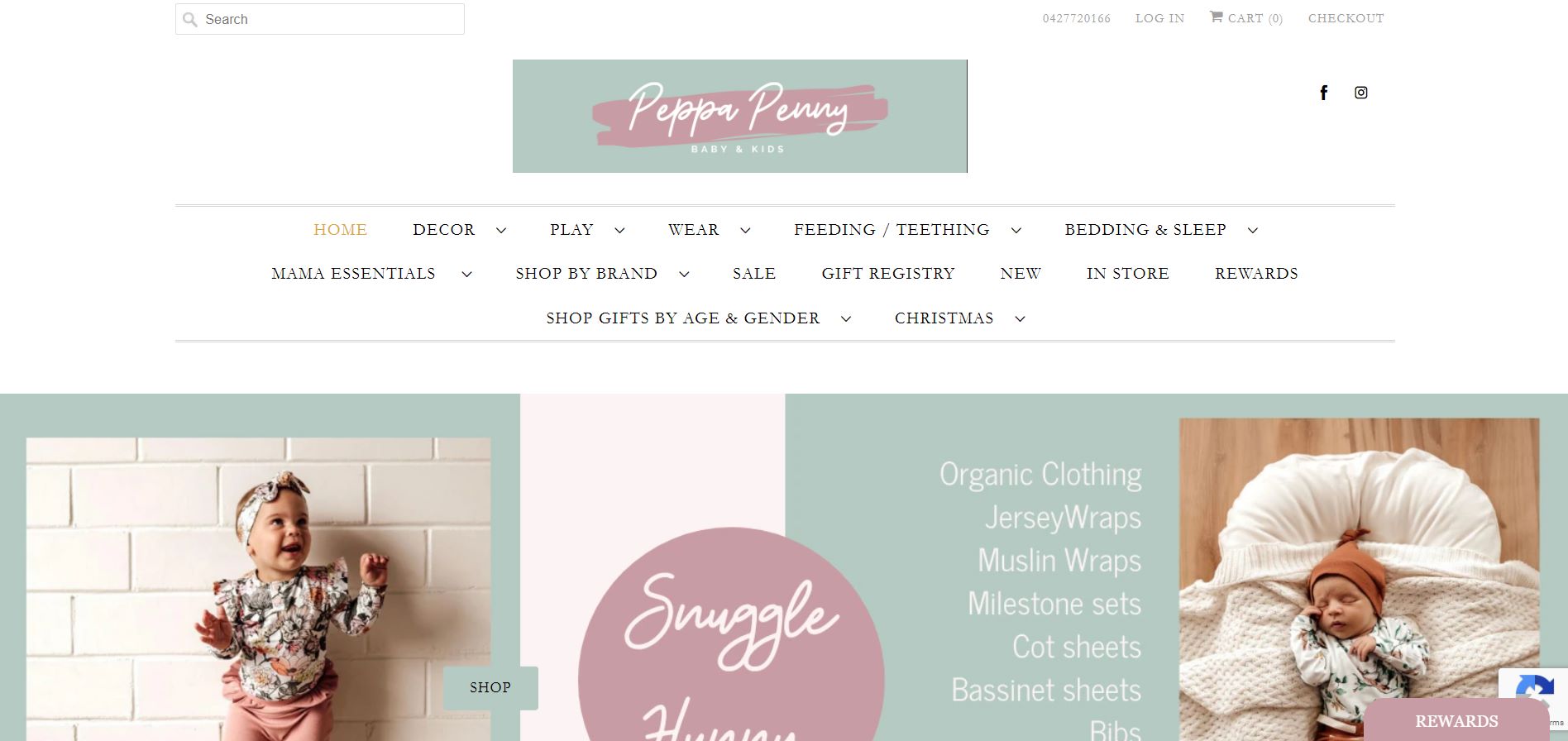 0427720169
Peppa Penny is a boutique baby & kids store inspired by all things beautiful, high quality & practical for your little ones.
How it started:
Peppa Penny started in 2013 with a small range of foil prints at Southbank Market. 
In 2017 Lauren had baby Madison, and we decided to open a Homewares store with a small range of baby goods. 
By mid 2018 we transformed the store into a complete Baby & Kids Boutique, which is growing larger by the month!
We stock some amazing brands including Jamie Kay, Miann & Co, Alimrose, Salah Lane, Cam Cam Copenhagen, Olli Ella, Tiny Harlow, Happy go, Ducky, Nana Huchy, Pretty Brave, Piper Bug, Just Ray, Love Mae, Write to Me, Pretty in Pine, Quincy Mae, Wild Indiana, Indra Beads, Timber Tinkers, BIBS Pacifiers, & more!!
Who is behind Peppa Penny?
We are identical twins, Lauren & Ashlea, from Brisbane, Australia.
We have always been entrepreneurial and creative and combined these passions to start our own business at the age of 26. We had just finished our Bachelor of Business Management degree in Melbourne and realised we simply weren't fulfilling our potential working for someone else. We started small and have built up our business over the past few years to become our full-time job. 
Lauren is a Mum to Madison - a cheeky 4 year old girl, and baby boy Luka 
Ashlea is a Mum to Brooklyn - a gorgeous 2 year old boy & his baby girl Laney
We love helping our customers with anything Kids & baby related!
Mama's Home - Baby Shop Brisbane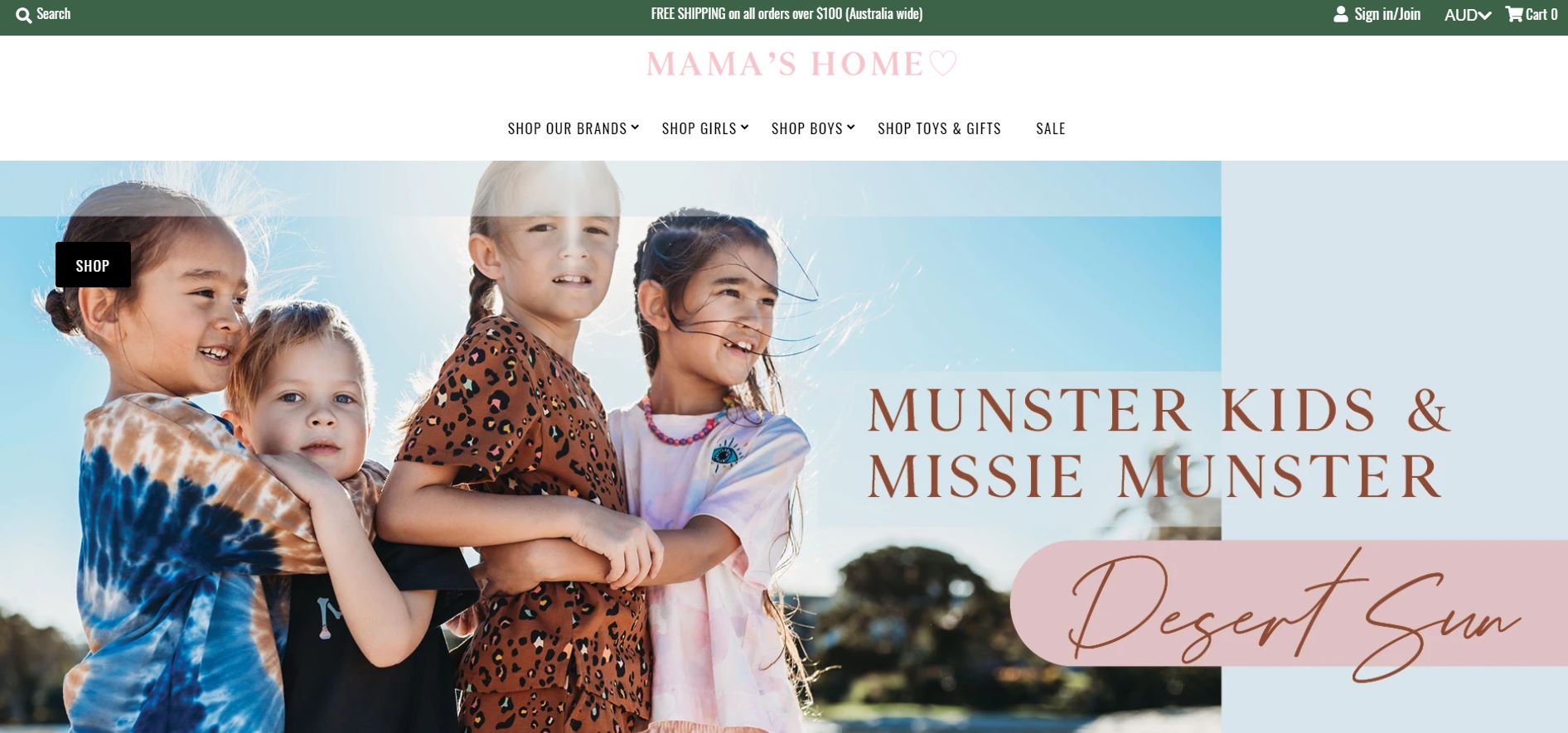 0448 002 298
Mama's Home is an iconic and favourite one-stop shop for stylish living, stocking an extensive range of high quality, boutique children's brands for girls and boys aged 0-14 years.
We also have a few select brands for the Mama's, and we are actively looking for more. Feel free to let us know your favourite brands that you would like us to stock!
When looking for the perfect gift for any age or nursery necessities, we can also help with an innovative and fun selection of children's bedroom accessories and ideal gifts and toys for all ages. 
The Mama's Home vision is to take a mother and child from conception through to early teenage years with regards to growth, development, imagination, fun and learning, as well as catering for the caregivers in their lives. 
You can shop our online store 24 hours a day, 7 days per week, from the comfort of your home! We will pack it with love and get it to you as quickly as we can. If you need any assistance, please don't hesitate to ask. Our email address is shop@mamashome.com.au, and we are always happy to help!
Babyhood - Baby Shop Brisbane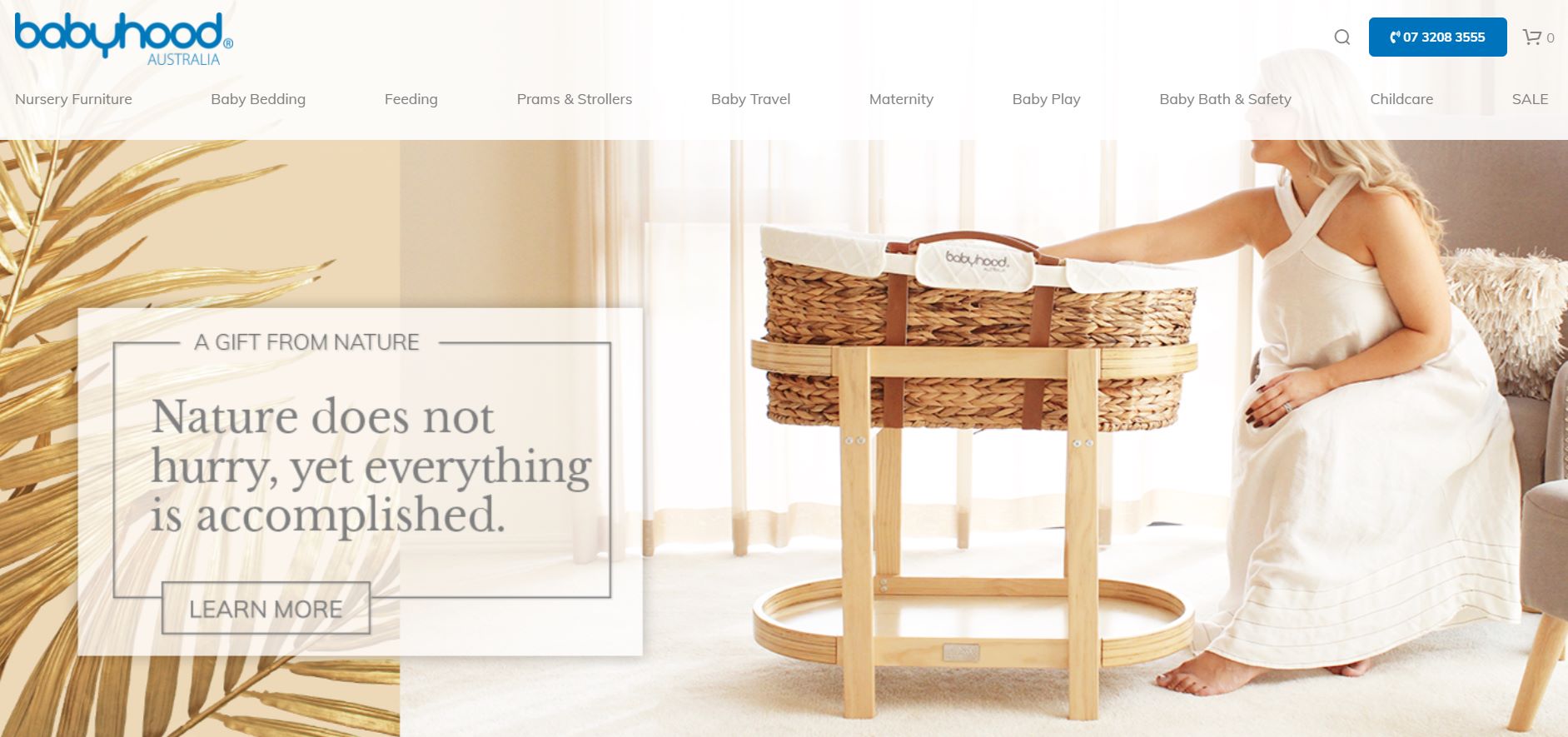 07 3208 3556
Welcome to babyhood Australia: creating innovative, award-winning designs that support busy parents everyday with clever, safer solutions to the joys and challenges of parenting.
We have an extensive range of solutions to offer families for all their different needs, from beautiful nursery furniture to compact strollers for on the go.
Our nursery collections include beautiful real timber cots that are fully tested to the toughest Australian Standards by the Australasian Furnishing Research and Development Institute (Furntech-AFRDI), an independent not-for-profit technical organisation providing standards, testing and product certification. Fintech-AFRDI is accredited by the National Association of Testing Authorities, Australia, as a public testing service compliant with the requirements of ISO/IEC 17025:2005. There are very few test facilities worldwide that boast such stringent test methodologies, and so parents can rest assured that our products are rigorously tested to be the safest when they are tested by Furntech-AFRDI.
We aim to create solutions for parents that have longevity and support a more sustainable footprint on our earth.
So we leave the earth in better shape for our children.
We do this by creating products that "grow" with your children. When creating our products, it is important that they are made from real materials like European beechwood and organic cottons for a sustainable future.
The Australian entrepreneurs behind the babyhood brand have over 30 years of experience in the nursery products industry and have 15 grandchildren of their own – so we genuinely understand that raising our children is one of the most important roles we will ever undertake. So we passionately strive to deliver innovative quality products – we make it safer, simpler, easier and more affordable for parents to focus on creating beautiful moments for their families.
The business was started in their Brisbane home and has now grown to include a customer base that extends across Australia, New Zealand, Singapore, Malaysia, Hong Kong, the Middle East, South Africa, Italy, Croatia, Slovenia and South Korea.
Come join our babyhood family and be a part of the thousands of families worldwide that love the solutions we bring to their lives, every day with safety, quality and innovation . . . because we really do care.
Bubnest - Baby Shop Brisbane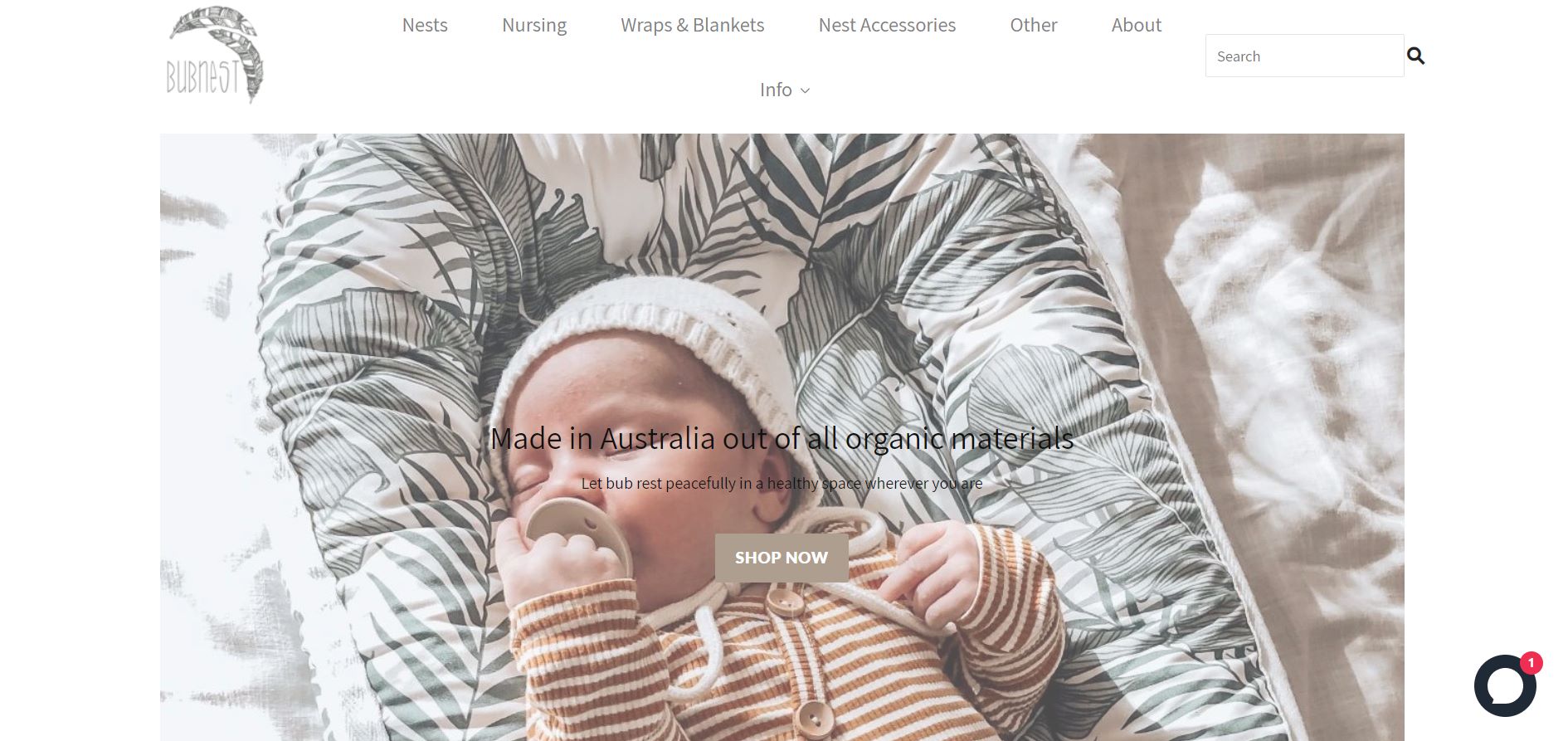 bubmail@bubnest.com.au  
Bubnest® was founded in 2015 after Swedish born Astrid made a nest for her own bub to facilitate travels overseas whilst visiting family and friends. Bub and nest became inseparable, and Astrid found herself using the nest around the house, out and about, at dinner parties, while exercising, at the beach and more. She realised that all new parents could benefit from a breather while bub could rest in a familiar environment free from chemicals and toxins anywhere at any time. Bubnest® was born.
Since then Bubnest's mission has been to provide ease to new parents and make the beginning of life even more magical. 
ORGANIC PRODUCTS MADE IN AUSTRALIA
Our first product was a baby nest bed with a Scandinavian design, produced in Australia out of organic material sourced from mills across the globe. Keeping production in Australia is something that is close to Astrid's heart, it ensures we get top quality products manufactured under fair trade conditions, and it provides flexible working opportunities for women that cannot find the right balance in the 'traditional' corporate world while juggling work, home, and family responsibilities.
Astrid has a background in the finance industry, and when arriving in Australia in 2010, she was shocked that many women gave up on career and future income potential because of the inability to find flexible working opportunities. At Bubnest®, the team can schedule the work around their life, work while caring for children and be there for school and childcare drop-offs and pick-ups. Offering work opportunities to local women is a way to contribute to an equal society.