Buying your kids a playset is a great family gift — it's a sure-fire way to get them excited to play outside and get a little exercise at the same time. However, when there are countless different options at different price points, figuring out how to choose a backyard playset can be difficult. We're here to help by breaking down the key factors to look at when shopping for your playset options!
Some parents choose to try to replicate the playground experience in their yard with an outdoor playset. Although a playset is more of a luxury than a necessity, it can be an investment that your child will enjoy for many years.
Backyard playsets have come a long way from the metal and rigid plastic standards of our childhood. Many are now made of wood and have forts, climbing walls and picnic tables. All those added features come at a price, though: More elaborate sets can cost thousands of dollars. Online baby product directory at My Baby Nursery.
Parents should consider spending more on higher quality materials and safety features, but not necessarily for more elaborate play equipment.
The Difference Between Residential & Commercial Playsets
While the purpose of your space may guide the type of playground equipment you need, there are a few key differences between residential and commercial playsets to consider.
Residential Playsets
Residential playsets are the perfect option for families with children. A great playset can transform even a small backyard into a place where imaginations run free.
With a wide range of standard playsets and a vast collection of customisable accessories available, the possibilities for your residential playset are endless. Vinyl playsets are splinter-, stress-, and maintenance-free and can grow and evolve with your children to support their needs for physical activity and stimulation in the years to come.
Commercial Playsets
From schools and daycare centres to parks and stadiums, we have a commercial playset for every space. Made of durable vinyl, commercial playsets provide a safe environment for hundreds of kids to play and grow with no risk of splinters! Commercial equipment is built to last and won't rust, bow, or decay over time with no maintenance other than a quick wash with a hose in high-traffic months.
Types of Playground Equipment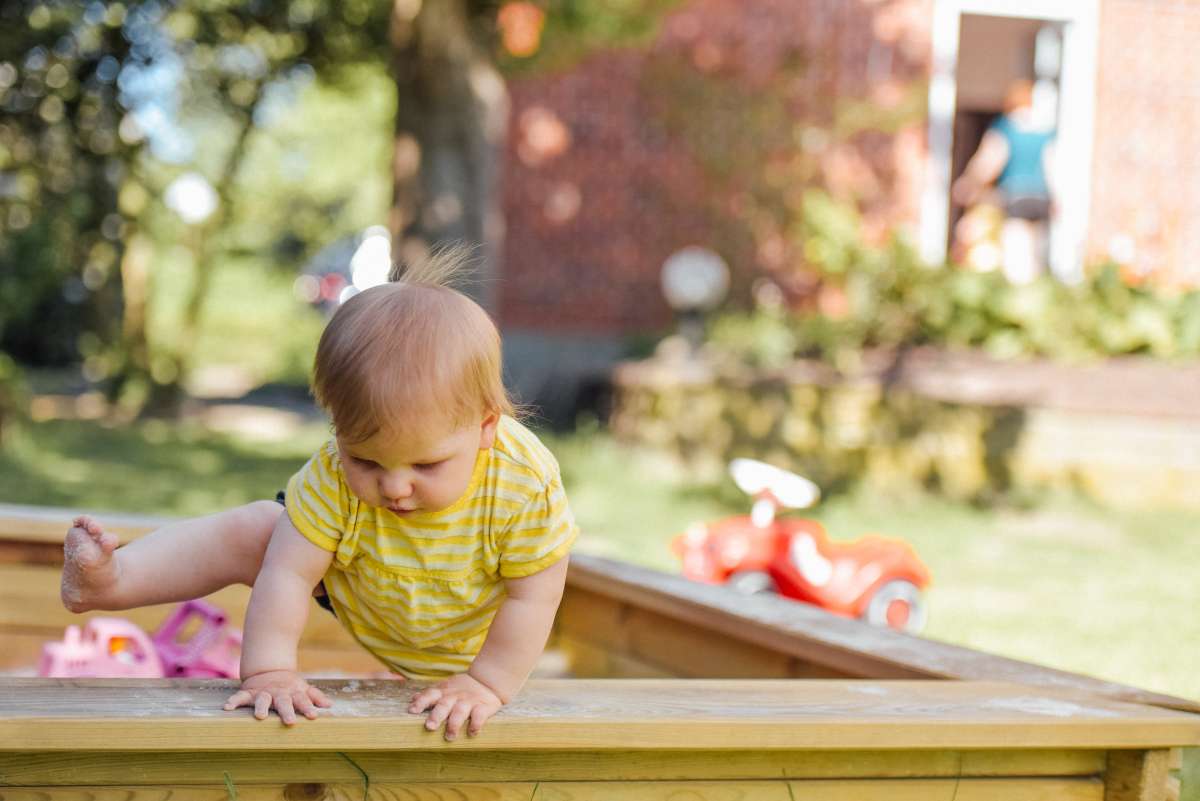 The best playground equipment caters to the ages of the children who will be using it. That's why we have a wide variety of equipment to fit every space, budget, and child.
Free Standing Structures
Freestanding structures are a great option to maximise fun in a small space. They can be positioned nearly anywhere, require minimal space, and are fun for all ages. The balance board and swing beam provide hours of play and motor skill practice. After a long day of fun, a picnic table or hammock in a shady corner of the yard is the perfect place to relax and unwind.
Towers
Many residential and commercial playsets include towers in addition to traditional swing beams. Buildings add dimension to the overall appearance of the structure and provide additional areas to customise with add-ons like slides, ladders, rock walls, and cargo nets. Adding a canopy or roof can provide a shady spot for kids to take cover from the sun.
Playhouses
For children with big imaginations, a playhouse can be the perfect place for hours of pretend play. While they may be child-sized, playhouses have features that resemble your own home. They're perfect for children who like to mimic their parents by playing house.
Slider windows with screens offer fresh air, while shingle and siding options allow your children's playhouse to look right at home in your outdoor space. Attach a raised playhouse to your playset to create the ultimate place to play!
How to Choose an Outdoor Playset
With all of the options available, it can be challenging to find the best playground equipment for your space. Here are five things to consider when looking for a playset that will prove to be an excellent investment for years to come.
Determine Size, Space, and Location
Size & Space
The perfect sized playset will maximise fun without taking up the whole yard — and will allow for plenty of open space to play as your children grow. Check the minimum size guidelines suggested for your particular playset, but consider allowing extra space to run, play sports, and even expand your playset over the years to come!
Location
You may also need to account for a variety of clearances around your playset. Many homeowner's associations have guidelines for how close your playset can be to:
Your home

Property lines and fences

Sheds and other structures

Trees and branches

Electrical wires and clotheslines

Pools and water features
Consider installing your playset in clear sight of the house for easy parental supervision, and if possible, place it in a shady corner to prevent harmful sunburns, as well as hot slides and swing sets. Taking extra care in choosing your installation spot will maximise the use of your playset and help give you the best bang for your buck. We have a wide range of playpens for your baby right here at My Baby Nursery.
Choose Your Construction Type and Color
Safety is the utmost priority, and playsets should be manufactured with only the best materials. A playset is a considerable investment and should last the test of time without falling apart or becoming a safety hazard.
Construction Type
When it comes to playsets, there are pros and cons to every construction type. Here are a few things to consider before choosing a construction type for your playground equipment.
Wooden Playsets
Wooden playsets are a classic choice due to their aesthetics and durability. The lumber used is typically pressure-treated to prevent rotting and assist in controlling pests. However, wooden playsets can be a high-maintenance investment as they need to be re-stained each year so that the wood does not fade and split.
Metal Playsets
Metal playsets are famous for their strength and resilience to long-term play. They are commonly finished with a powder coating to keep rust at bay. One downside of metal playsets is that they can become boiling in the summer months and cause burns to children's skin.
Vinyl-Clad Playsets
Vinyl playsets are five times stronger and four times more flexible than traditional wooden playsets. They're sturdy, long-lasting, and won't rust or cause splinters as wooden and metal playsets do. Furthermore, they require virtually no maintenance — hose them off in the spring and summer, and they will stay in perfect working order the rest of the year.
Colour
A playset will be a focal point on your property and should ideally match or complement the rest of your landscape. Luckily, all types of playground equipment come in a variety of colours to suit any colour palette.
Match the colour or undertones of your playset to the siding and finishes of your home and any other yard fixtures, like gazebos or sheds. If your house has white or cool-toned siding, opt for a white-based colour palette with a complementing calm tone like blue or green. For dwellings with warm-toned siding, almond playsets with green, red, and yellow accents will work best. For a more traditional look, wood-grain options can offer a nice contrast to cool and warm-toned homes.
Consider Age Range
Age Appropriateness and Safety
When selecting your playset or adding accessories, always keep the children using the playset in mind. Playhouses and baby or infant swings can delight even the youngest children, while elements requiring more vital motor skills, like trapeze bars, rock walls, and cargo nets, are more appropriate for older children. While there are various guidelines to help you find the safest playset for your children, at the end of the day, you know your children best.
Tower Deck Height
When looking for the best playground equipment for your children, it's essential to consider how it can grow with them over the years. A playset with a deck height of at least 5′ will prevent your children from outgrowing it immediately. A taller deck (6'-9′) or multi-level deck can provide more adventure and excitement for older children and younger children with close supervision.
Lower deck heights may be appropriate in some commercial settings like preschools and daycares where the playset will not need to grow as the children age.
Weight Restrictions
It's also important to know the weight limit of the playset and accessories you choose. There are several reasons you may need a playset with a higher weight limit:
The high volume of children (commercial uses)

Older children/children with older siblings

Younger children or children with special needs who may need an adult present on the playset
Growing Your Playset With Your Children
Get the most out of your playset with a wide variety of accessories and add-ons! As your children grow, you can transform your playset to help them further develop motor skills. Choosing a playset with multiple towers of varying height can provide safety and stimulation as your children get older.
As your children grow from toddlers to preschool or kindergarten age, consider switching out infant swings, open slides, and ground-level playhouses for exciting options like tire swings, enclosed slides, and tower-level playhouses.
As your children grow further, consider adding on additional towers, rock climbing ramps, and monkey bars to help them develop their motor skills and find a sense of adventure.
Consider Personality and Interests
Put children first when choosing a playset. Would they prefer a quiet nook for tea parties and pretend play, or are they training to be the next ninja warrior? Whatever their interests, choose a playset that reflects their needs and helps them develop new skills.
A great playset can become the neighbourhood watering hole and help children grow socially and physically.
Take Your Playset for a Test Drive
While you may be picking up the tab, the best playset is the one that children love! Getting them involved in the process will ensure that you choose the best playground equipment for your family, school, or neighbourhood. Have the kids draw or write about their dream playset, sit down with the Swing Kingdom design centre and build a playset that everyone can enjoy!
You can also use the dealer map to find your nearest Swing Kingdom dealer and let your kids test out their new playset before you buy!
Other Things to Consider
Guarantee It's Safe — Just like you, we put safety first. Making sure the set is safe is the most important thing to look at before anything else.

Make Sure There's Enough Room for Everyone — Wondering how to choose a swing set or backyard playset? Make sure there's enough room so that everyone can be included. Since nobody likes waiting their turn to play, make sure you find a set with enough swings, slides, and seats for your children and all of their friends. 

Check If It's Maintenance-Free — Unless you want another backyard chore, make sure you ask some questions about this feature before you buy anything. Unfortunately, wooden swing sets require being repainted or re-stained every so often to stop them from rotting out and falling apart. However, well-built vinyl playsets will NEVER need painted, stained, or maintained to stand up to the elements.

See If There Are Multiple Ways to Play — A variety of playsets is key to keeping kids entranced by their playset. 

Make Sure the Kids Love It — When it comes to figuring out how to choose a swing set, go with the best judge: your kids. Put, if the kids don't love it, don't buy it. 
Safety Tips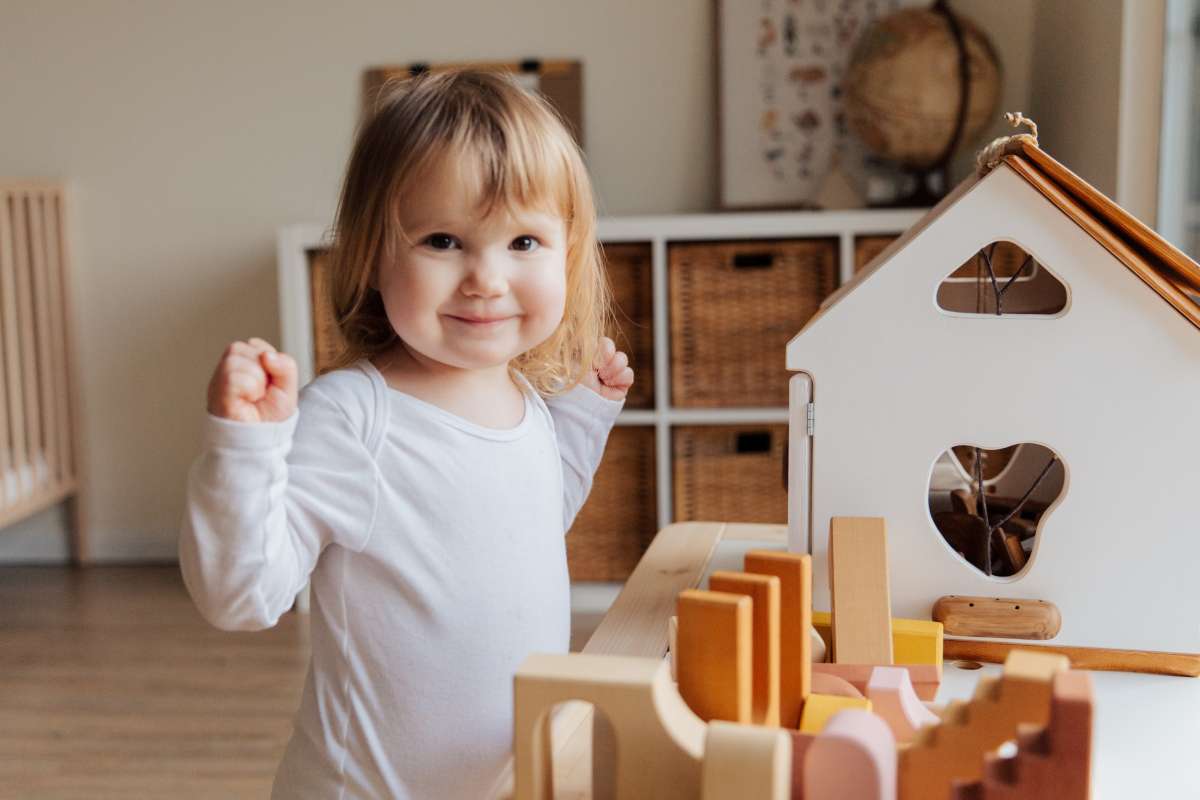 Cover the Ground.
According to the Centres for Disease Control and Prevention, more than 200,000 children are injured on public or private playground equipment each year. Most of those injuries are from falls on the ground that has not been covered with a protective surface. It would help if you covered the area with bark or rubberised mulch, play sand or pea gravel to cushion a fall.
Watch Out for Entrapment Hazards. 
Parents should avoid climbing nets that could trap children. Any opening above the ground should be less than 3 inches or greater than 91 / 2 inches to prevent entrapment.
Inspect the Play Set Regularly. 
Check that there are no missing parts, corroded metal, rotten wood or peeling paint. Parents should also check slides before children use them to make sure they are not too hot.
Go With the Pros. 
To make sure your set is put together correctly and safe to use, Rothman said, it's a good idea to let a professional assemble and install it, particularly with more complicated playsets.
Care Tips
Clean and Reseal the Wood. 
Every couple of years, give your playset a light power washing and apply a coat of sealant to protect the wood.
Tighten Bolts. 
Wood expands and contracts with temperature changes. So starting in the spring and about once a month during warm weather, check all of the bolts and other pieces to make sure they are tight.
Shop Smart
Think About the Future. 
Instead of buying a playset that will suit your child's needs right now, consider how he will grow and change over the next few years and buy something that he will be able to use for a long time.
The Classics Never Go Out of Style. 
We have heard from parents that it's better to stick with classics such as swings, gliders and slides than jump at a fad such as rock-climbing walls. Kids like the traditional things, and whatever they have, they're going to be happy with. They're going to be just as comfortable and entertained with the basics.
Get Good Wood.
Humphreys suggests investing in cedar or redwood instead of pressure-treated pine, spruce or fir. Cedar and redwood don't have chemicals added to them, making them safer for children. Humphreys said they also hold up better over time, resisting rot and decay better than pressure-treated woods. Cedar is more affordable than redwood, he said.
7-10: Average life span, in years, of a properly maintained playset.

6-12: Depth, in inches, of ground cover needed to protect a child in case of a fall.

6: Feet the ground cover should extend beyond the edges of the playset.
Things to Look for When Choosing a Play Set
Look for cedar or redwood. Cheaper woods won't hold up in the weather!

Look for a sturdy construction. You don't want your playset to the creek and sway after only a couple of years.

Look for a company that provides quality installation, and that can come back out if your playset ever has a problem.

Ask yourself, "Is this playset big enough to be fun? And worth it?"
Bottom Line
If you don't plan to use the playset for very long, I will go with a cheaper set from a big box store. But if you have lots of kids, entertain frequently, and might be hitting the stage of grandkids by the time your youngest child outgrows the playset, I'd invest in something better! Looking for the best tables and chairs for a baby playroom? Look no further. My Baby Nursery has you covered.