We tend to think of sleep as a time when the mind and body shut down. But this is not the case; sleep is an active period in which a lot of important processing, restoration, and strengthening occurs. Exactly how this happens and why our bodies are programmed for such a long period of slumber is still somewhat of a mystery. But scientists do understand some of sleep's critical functions, and the reasons we need it for optimal health and wellbeing.
One of the vital roles of sleep is to help us solidify and consolidate memories. As we go about our day, our brains take in an incredible amount of information. Rather than being directly logged and recorded, however, these facts and experiences first need to be processed and stored; and many of these steps happen while we sleep.
Overnight, bits and pieces of information are transferred from more tentative, short-term memory to stronger, long-term memory—a process called "consolidation." Researchers have also shown that after people sleep, they tend to retain information and perform better on memory tasks. Our bodies all require long periods of sleep in order to restore and rejuvenate, to grow muscle, repair tissue, and synthesize hormones.
Sleep is an essential part of your daily routine—you spend about one-third of your time doing it. Quality sleep – and getting enough of it at the right times — is as essential to survival as food and water. Without sleep, you can't form or maintain the pathways in your brain that let you learn and create new memories, and it's harder to concentrate and respond quickly.
Sleep is important to a number of brain functions, including how nerve cells (neurons) communicate with each other. In fact, your brain and body stay remarkably active while you sleep. Recent findings suggest that sleep plays a housekeeping role that removes toxins in your brain that build up while you are awake. 
Everyone needs sleep, but its biological purpose remains a mystery. Sleep affects almost every type of tissue and system in the body – from the brain, heart, and lungs to metabolism, immune function, mood, and disease resistance. Research shows that a chronic lack of sleep, or getting poor quality sleep, increases the risk of disorders including high blood pressure, cardiovascular disease, diabetes, depression, and obesity.
Sleep is a complex and dynamic process that affects how you function in ways scientists are now beginning to understand. This booklet describes how your need for sleep is regulated and what happens in the brain during sleep.
Our bodies release chemicals in a 24-hour cycle, nudging us to do certain activities at certain times. Each of these cycles is called a circadian rhythm. One of the most important chemicals involved in this process is melatonin, a hormone that makes us feel drowsy. The amount of melatonin in our bodies starts increasing in the evening and peaks in the middle of the night, letting us know it is time to sleep. It then decreases by morning, allowing us to wake up refreshed.
Circadian Rhythms and Life
Circadian rhythms are controlled by a biological clock located in the brain. One vital function of this clock is responding to light cues, ramping up production of the hormone melatonin at night, then switching it off when it senses light. People with total blindness often have trouble sleeping because they are unable to detect and respond to these light cues.
Circadian rhythms are not unique to humans—they are also found in plants, animals, fungi, and even bacteria. External signals, such as light, trigger the cyclical release of chemicals that signal when to start and stop different actions. Circadian rhythms govern all types of activities: feeding times in bees, leaf movement in plants, and DNA replication in fungus, among others. In humans, circadian rhythms are best known for governing our sleep schedules.
Sleep drive also plays a key role: Your body craves sleep, much like it hungers for food. Throughout the day, your desire for sleep builds, and when it reaches a certain point, you need to sleep. A major difference between sleep and hunger: Your body can't force you to eat when you're hungry, but when you're tired, it can put you to sleep, even if you're in a meeting or behind the wheel of a car. When you're exhausted, your body is even able to engage in microsleep episodes of one or two seconds while your eyes are open. Napping for more than 30 minutes later in the day can throw off your night's sleep by decreasing your body's sleep drive.
Sleep-wake homeostasis keeps track of your need for sleep. The homeostatic sleep drive reminds the body to sleep after a certain time and regulates sleep intensity. This sleep drive gets stronger every hour you are awake and causes you to sleep longer and more deeply after a period of sleep deprivation.
Factors that influence your sleep-wake needs include medical conditions, medications, stress, sleep environment, and what you eat and drink. Perhaps the greatest influence is exposure to light. Specialized cells in the retinas of your eyes process light and tell the brain whether it is day or night and can advance or delay our sleep-wake cycle. Exposure to light can make it difficult to fall asleep and return to sleep when awakened.
Night shift workers often have trouble falling asleep when they go to bed, and also have trouble staying awake at work because their natural circadian rhythm and the sleep-wake cycle is disrupted. In the case of jet lag, circadian rhythms become out of sync with the time of day when people fly to a different time zone, creating a mismatch between their internal clock and the actual clock. 
To maintain our 24-hour sleep schedule, our bodies translate information about the time of day into melatonin production. This process starts in the eye's retina. When the retina is exposed to light, a signal is relayed from the retina to an area of the brain, called the suprachiasmatic nucleus, which plays a role in making us feel sleepy or wide awake.  
The suprachiasmatic nucleus sends signals to other parts of the brain that control hormones and body temperature. Then, signals travel from the brain down the spinal cord and back up to the pineal gland, a small pinecone-shaped organ in the brain where melatonin production takes place. During the day, such signals prevent the pineal gland from producing melatonin. But when it is dark outside, these signals are not activated, and the pineal gland is able to produce melatonin (Fig. 1). In other words, exposure to light prevents melatonin release, which keeps us awake, and lack of exposure to light causes melatonin release, which tells us to "go to sleep!"
The Role of Genes and Neurotransmitters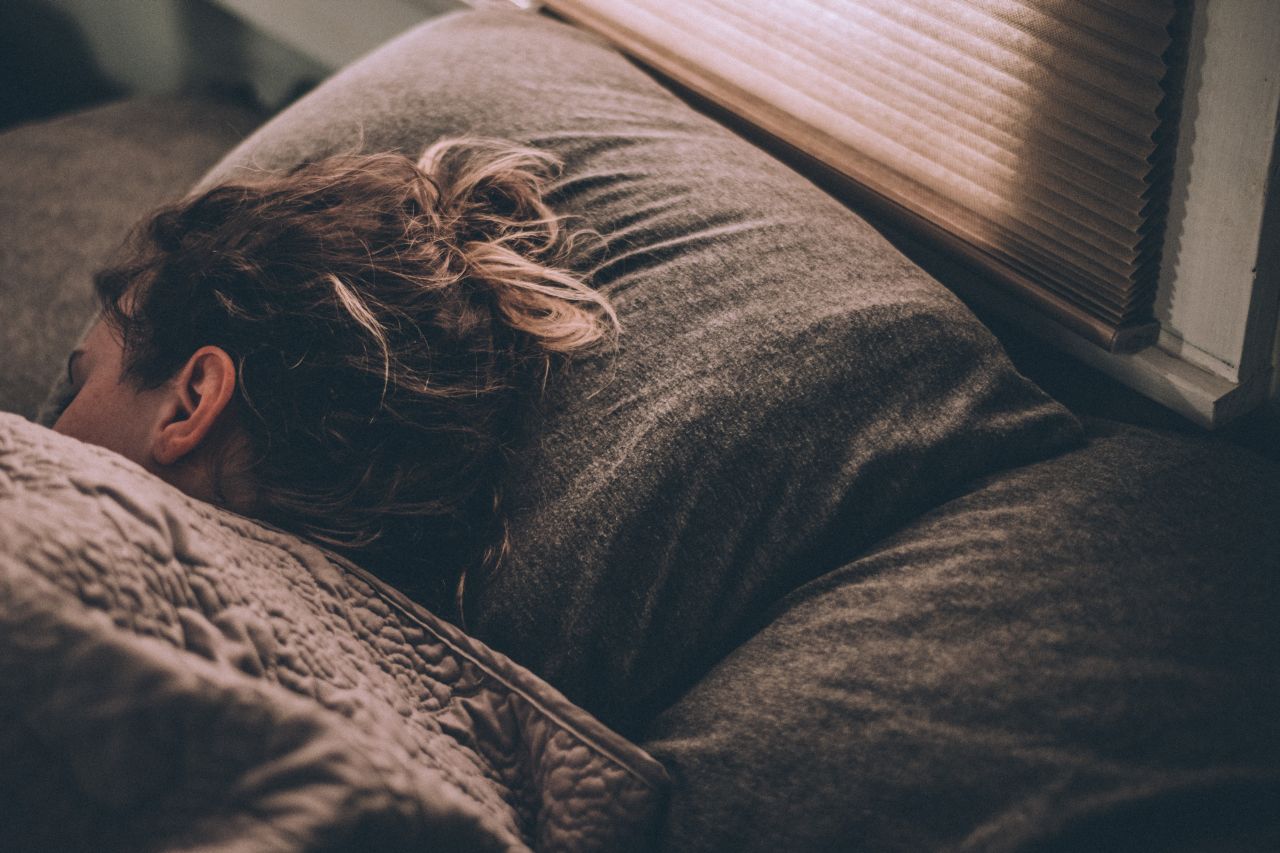 Chemical Signals to Sleep     
Clusters of sleep-promoting neurons in many parts of the brain become more active as we get ready for bed. Nerve-signalling chemicals called neurotransmitters can "switch off" or dampen the activity of cells that signal arousal or relaxation. GABA is associated with sleep, muscle relaxation, and sedation. Norepinephrine and orexin (also called hypocretin) keep some parts of the brain active while we are awake. Other neurotransmitters that shape sleep and wakefulness include acetylcholine, histamine, adrenaline, cortisol, and serotonin.
Genes and Sleep
Genes may play a significant role in how much sleep we need. Scientists have identified several genes involved with sleep and sleep disorders, including genes that control the excitability of neurons, and "clock" genes such as Per, tim, and Cry that influence our circadian rhythms and the timing of sleep. Genome-wide association studies have identified sites on various chromosomes that increase our susceptibility to sleep disorders. Also, different genes have been identified with such sleep disorders as a familial advanced sleep-phase disorder, narcolepsy, and restless legs syndrome. Some of the genes expressed in the cerebral cortex and other brain areas change their level of expression between sleep and wake. Several genetic models–including the worm, fruit fly, and zebrafish–are helping scientists to identify molecular mechanisms and genetic variants involved in normal sleep and sleep disorders. Additional research will provide a better understanding of inherited sleep patterns and risks of circadian and sleep disorders. 
Sleep Studies
Your health care provider may recommend a polysomnogram or other test to diagnose a sleep disorder. A polysomnogram typically involves spending the night at a sleep lab or sleep centre. It records your breathing, oxygen levels, eye and limb movements, heart rate, and brain waves throughout the night. Your sleep is also video and audio recorded. The data can help a sleep specialist determine if you are reaching and proceeding properly through the various sleep stages. Results may be used to develop a treatment plan or determine if further tests are needed. 
Teens and Melatonin
As we have learned more about the chemistry of sleep in the past few decades, we have come to realize that it really is harder for teens, such as Jilly, to wake up early. In teens, melatonin is produced about three hours later in the 24-hour sleep cycle than in children or adults. This keeps them up late, and when they wake up early, SNAT is still active, and they are still producing melatonin, which leaves them feeling sleepy in the morning.
Teenagers typically require nine hours of sleep per night. But because of their late bedtimes and schools' early start times, they average only seven hours of sleep per night. Because they haven't slept long enough, they feel perpetually tired, which affects their ability to pay attention in classes and to learn.
What happens when a high school, such as Jilly's, starts later? So far, schools have reported big gains. For example, the Minneapolis Public School District shifted its start time from 7:15 a.m. to 8:40 a.m. It found that students averaged more than five extra hours of sleep each week, and attendance and enrollment rates improved as well. Also, daytime alertness increased, and rates of depression decreased.
Even more surprising is the number of car crashes involving teenagers in Fayette County, Kentucky, decreased by almost 17% in the two years following its adoption of a later start time for school. So, it appears that taking into consideration a shift in the timing of melatonin production in teens can have all sorts of benefits.
Many teenagers are not lucky enough to attend a school with a later start time, however. In the 2011–2012 academic year, about 40% of U.S. high schools were still starting before 8 a.m. So what can you do if you are in this group? First, minimize exposure to artificial light at night. This includes light from TV, computers, and phones. By signalling to your body that it is daytime, these light sources facilitate the degradation of SNAT and interfere with the production of melatonin. This means you won't feel drowsy, making it difficult to go to sleep at a reasonable time.
Another way to get more sleep is to avoid sleeping in too late on weekends. It may seem counterintuitive because if you are not getting enough sleep during the week, your body will urge you to stay in bed on weekend mornings to make up for your lost sleep. But the reality is that sleeping in on weekends can confuse your body's biological clock, making it even tougher to wake up on weekdays.
Why You Need Sleep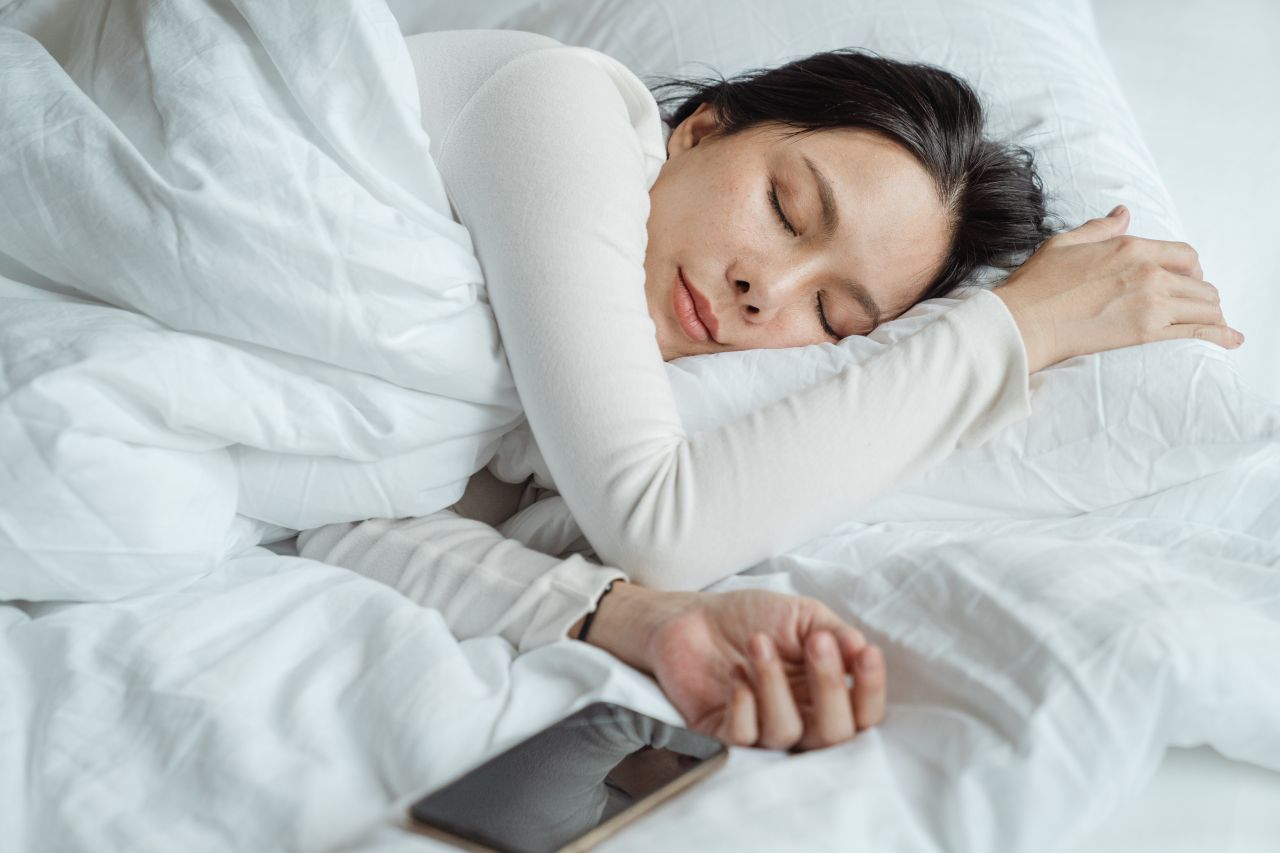 If you have ever felt foggy after a poor night's sleep, it won't surprise you that sleep significantly impacts brain function. First, a healthy amount of sleep is vital for "brain plasticity," or the brain's ability to adapt to input. If we sleep too little, we become unable to process what we've learned during the day, and we have more trouble remembering it in the future. Researchers also believe that sleep may promote the removal of waste products from brain cells—something that seems to occur less efficiently when the brain is awake.
Sleep is vital to the rest of the body too. When people don't get enough sleep, their health risks rise. Symptoms of depression, seizures, high blood pressure and migraines worsen. Immunity is compromised, increasing the likelihood of illness and infection. Sleep also plays a role in metabolism: Even one night of missed sleep can create a prediabetic state in an otherwise healthy person. "There are many important connections between health and sleep," says Wu.