How do you find a babysitter for the first time? What should you ask them about their experience with children? How much should they charge? 
It can be challenging and stressful to find someone who will take care of your child, so it's best to plan ahead of time. 
It's tough enough to find a sitter who's available when you want them to be, but to find someone whom you trust with the baby's well-being and who's dependable? 
Well, that can feel practically impossible — as can figuring out how much money it should cost you.
If you are new to finding childcare, here is some helpful information on how to get started. 
Where to Start?
The best place to start looking is within the community you know, including your church, local schools, neighbourhood, or your workplace. 
Once you have some options, it's essential to check references. These may come from teachers, youth group leaders or from other families who have used the sitter. 
When you contact families the sitter has worked for, ask how many kids they have. Also, find out if they ever had any problems with how the sitter interacted with their kids.
Looking for a baby high chair? Look no further. My Baby Nursery has you covered. 
Personal Recommendations
Arguably, the best place to start is with a personal recommendation. 
Ask friends, family members, coworkers and your postnatal yoga pals which sitters they've used and liked, and you're already on the right track for weeding out those who wouldn't work. 
Of course, just because someone recommended a sitter to you doesn't mean they're the right one for your family. 
For example, you might feel nervous about a 14-year-old caring for your preemie. So ask lots of questions about the potential sitter before you even call to scope them out. 
And don't feel pressured to hire someone just because your mother-in-law recommended them.
Organisations You Trust
Moms say they often hire their babies' daycare teachers or the people who care for the kids during services at their places of worship. 
Why? A lot of the time, those organisations do background checks and require specific training, such as infant CPR. 
(Of course, you'll want to ask the organisation to be sure.) And your child already knows those people, so it can be a smooth transition when you head out for date night.
Sitter Websites and Agencies
If you're still not finding someone who'll work, you might want to check out a sitter website. 
These sites connect parents to sitters, giving you the ability to browse online profiles to find potential picks. 
They also provide information about possible sitters, including specific experiences such as having worked with special-needs children. 
Many of them also do basic background checks if you'd like to have one performed. 
If you want to choose from a carefully vetted pool of sitters, another option is to hire a local nanny agency to do the legwork for you.
How to Find a Trustworthy and Reliable Babysitter?
Securing a trustworthy and reliable babysitter is not a simple task. Here are some tips to aid in the process of finding sitters to interview, questions to ask during the interview, calling references and hiring a babysitter.
Observe Babysitter Interaction With Your Kids
The next step is to invite the sitter to ask questions and see how they interact with your children. 
This type of interaction shows the level of comfort your prospective sitter has with children. Therefore, it is essential to choose a babysitter that aligns with your method of parenting. 
Be sure to ask about the sitter's training in first aid or CPR. Discuss what they may do in specific emergencies. 
A competent sitter will be able to answer these questions and prove they can handle the job.
They Interact Well With Your Kid
Some parents hire a babysitter after a short interview and maybe a brief meet and greet with the baby, but if you have even a teeny bit of uncertainty, it's worth the peace of mind to ask the sitter to do an "observation session." 
This means having her over for a short sitting session, which you partially observe and are somewhat absent during (run a quick errand). 
And yes, you should pay her for this, maybe her hourly wage or a large percentage of it.
With an observation session, the kids get used to the new person, and the babysitter also gets used to the kids and can ask you questions. 
While you're there, see how well the sitter interacts with your kid. She should reach out to the child and seem engaged and at ease with them. This is where mom intuition comes in — trust your instincts.
The Kid Likes Them
After the session, ask your child (if he's old enough) how he felt about the sitter since he should feel comfortable in her care. 
Of course, asking, "Do you like the sitter?" might not elicit an honest response. 
Instead, "Ask them questions about what happened, like, "What books did you read with Mary' or 'What did you and Mary decide to play?"
This will give you insight into how the sitter will spend time with your kids. 
Determine If They Qualified?
Check your sitter's qualifications against these characteristics: Do they have First aid/CPR training? Do they display maturity, good judgment, and common sense? Do they appear friendly, responsible and fun? Does the sitter smoke? Are they neat and organised?
Beyond any qualifications, you must go with your gut. For example, do you get a good feeling about the sitter, and do you trust this person with your child?
How to Know They'd Be a Good Sitter?
They Have Good References
This is your child's safety we're talking about — it's okay to be paranoid. So, yes, you should ask the sitter for references. And call the authorities to see what feedback they have about the person and how good of a job they've done in the past.
They Have Training
Anyone who has qualifications and knowledge about CPR and first aid — that's a bonus for a part-time sitter. 
After all, you want the baby to be in the safest hands possible if there's an emergency. So what if they don't know anything about CPR or first aid? 
You might want to suggest the sitter take a class or two — even better, pay for the classes yourself or offer a slightly higher hourly rate if they take them.
They Show up on Time
If somebody's not on time, that's a huge first sign that something's wrong. The last thing you want to do on date night is waiting around for the sitter. But the lateness could also be a sign of irresponsibility or lack of interest.
Interview Them
Interviewing sitters and checking their references will help you narrow down your choices. Prepare a list of questions to ask ahead of time.
Ask sitters:
about their experience caring for kids 

whether they're certified in infant and child CPR

if they've taken a babysitter course

how they feel about pets if you have one
It's a good idea to invite sitters over for a test run while you're at home. That way, they can get familiar with your household, and you'll see how they interact with your children.
We have the best storage solutions for your baby nursery. Check them out here.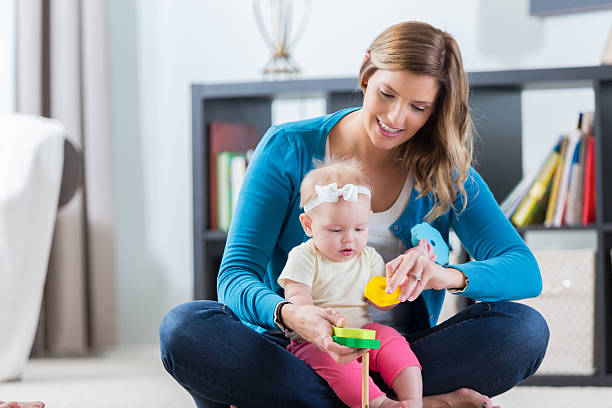 Ask About Cost
Ask babysitters what they charge upfront, so there isn't any confusion or discomfort when they show up to watch your kids. 
Babysitting rates differ by location, number of children, experience, and many other factors.
Plan for Early Arrival
After you hire a sitter, have them come to your house a half-hour before you leave to go over all emergency issues. 
More than half the parents who leave their children with babysitters under 16 don't leave emergency telephone numbers.
Discuss House Rules and Leave Contact Information
Make sure you discuss your house rules with the sitter and always leave a number where you can be reached at all times. 
Leave information about any schedules (feeding or sleeping), food allergies, specific likes and dislikes and other important details a sitter will need to best care for your children.
In the event of a life-threatening emergency, a medical professional is permitted to treat your child, experts say. But if it is a non-life-threatening injury, they will need parental consent to treat it.
Call Home to Check on Kids and Babysitter
During the evening, be sure to call home, especially if you are not easily accessible. 
Call home at a time when you may be able to head off a potential problem, such as a half-hour after bedtime when the kids may be refusing to go to sleep. 
You could suggest some ways for the sitter to convince them to go to bed. Consistency between caregivers is critical when it comes to sleeping, eating, and discipline.
Get a Debriefing After You Return Home
Consider debriefing with the sitter when you get home. Ask specifically about areas where you think the sitter may have had trouble. 
Often, sitters think your child's behaviour reflects them and may be reluctant to admit any behavioural problems unless asked. 
Choosing a sitter with training in handling emergencies and checking the sitter's references will make you more comfortable and your children safer.
Ask Your Kids About the Sitter
Depending on the age and personality of your children, you may get a good sense of the sitter based on information from your child. For example, did your kid have fun? Were they fed and happy when you returned? 
Many kids cry or display separation anxiety when their parents leave them with a new sitter, so pay more attention to your child's behaviours and feelings when you return and not when you say goodbye and walk out the door.
What to Prep for Them?
The Ground Rules
Before your sitter starts, be sure she knows your expectations so everyone's on the same page from the start. 
Popular ground rules include no guests in your home, no calling or texting friends on the job (there are, of course, reasonable exceptions) and no taking the kids away from home without your permission.
The Routine
Make sure your sitter knows your child's routine, especially if she'll be putting him to bed. 
It's a good idea to have the sitter drop by one evening to observe the routine, but if you don't have time for that, set aside time for a walk-through before you leave home. 
Ensure the sitter knows when and how your baby is used to things being done and where essential items, like extra pacifiers and clean pyjamas, are.
Food and a Ride
Also, depending on when your sitter works, parents should provide food and some transportation home. 
When it comes to meals, she says you should either leave money for them to order food or stock something for them to eat, like frozen pizza. 
As for transportation, unless the sitter has a car or lives around the corner, you should provide an extra $20, so they can pay for a cab ride home. 
Or plan to drive them home yourself.
Emergency Numbers
At the very least, the sitter should have your and your partner's cell phone numbers and know where you'll be in case of emergency. 
The Babysitter's Availability
If you're looking for a babysitter, you need to consider practical issues like availability.
If Saturday nights are when you often need a babysitter, there's probably no point asking your friend's teenage child to do the job. 
Likewise, if you usually need someone at short notice, a busy aunt or uncle probably isn't the best option.
When you don't know the babysitter: experience, references and qualifications
If you don't know the babysitter, check experience and references carefully:
Has anyone you know employed the babysitter, and were they happy?

Does the babysitter have experience with children the same age as your children?

Has the babysitter looked after children without help before, and how many children have the babysitter looked after at one time?

How many years of experience does the babysitter have?

Can the babysitter provide references? If the babysitter doesn't offer connections, make sure you ask for some and check them carefully.
You might prefer to employ someone with qualifications – for example:
first aid and a CPR certificate, and perhaps anaphylaxis training

a current driver's licence

working with children (WWC) check

Early childhood qualifications.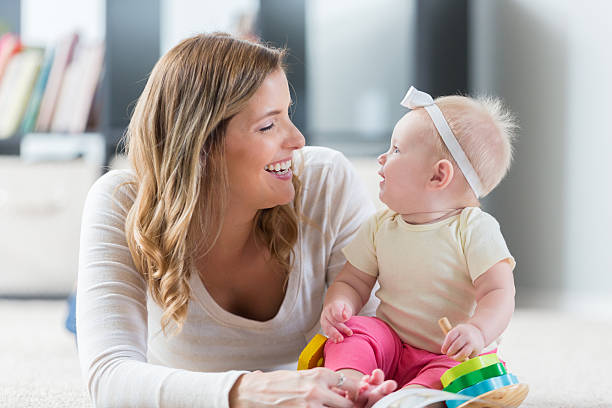 Babysitting Fees
Always agree on fees with the babysitter before any care takes place. Check with other parents for an idea of the going rate, or ask an agency for standard rates before starting your selection process.
How Old Should My Babysitter Be?
Babies, young children and older children all need different styles of care. Generally, the younger your child is, the more experienced the babysitter should be. 
For babysitters employed to look after babies, experience in the care of a baby is vital.
In Australia, a babysitter under 18 years of age can't be legally responsible for a child except in exceptional circumstances. 
So it's your responsibility to ensure that someone under 18 is sufficiently mature to babysit your children.
Concerns About Your Babysitter
If you have concerns about the babysitter's behaviour, you have a few options.
You can talk about your concerns and let your babysitter know what you expect, or you can tell them that you'll be using a different babysitter from now on.
If you suspect behaviour that's harmful to your child – excessive yelling, hitting or other physical abuse – you have every right to ask the babysitter to leave. 
You should also report your experience to any agency, centre or person who recommended the babysitter. And finally, consider whether you should write what happened to the police.
Sitter Safety
Make sure the sitter knows these safety rules:
Don't give your child any medicine without your specific instruction.

Don't leave kids alone in the house or yard, even for a minute.

Don't leave kids unattended near water. Infants and small children can drown in only a few inches of water, even in a bucket or toilet.
If you have kids under four years old, the babysitter should know these rules:
Please don't feed them popcorn, nuts, hard candy, raw carrots, or any hard, smooth foods that can block the windpipe and cause choking. 

Don't serve foods such as hot dogs or grapes whole. They should be chopped into tiny pieces and the skin removed from hot dogs.

Don't let kids play with plastic bags, latex balloons, coins, or other small objects that they could choke on.

Don't let kids play near stairs, windows, stoves, or electrical outlets.
After you return, ask your kids if they enjoyed the sitter's visit. When you find a reliable sitter they like, you're sure to have a more relaxing and enjoyable time away from home.
Finding the Right Babysitter
A good babysitter is someone you can trust with your child and someone you and your child get along with.
It's also someone who'll follow your family rules and routines about bedtimes, food and discipline.
To work out whether a babysitter will get along with your child, you can introduce your child to the babysitter ahead of time.
It's a good sign if the babysitter can communicate well with your child at your child's level. 
The babysitter should also be able to understand your child's needs. For example, the babysitter should know how to comfort your baby or play with your two-year-old.
To work out whether the babysitter is a good personal fit for your family, you can watch your child's reaction to the babysitter before, during and after a babysitting session. You can also ask your child later what he feels about the babysitter if he's old enough.
Check out our range storage for your baby nursery.