A baby monitor is a two-piece device where the transmitter stays in the baby's room and the receiver either goes along with or sits near a parent, who is then able to monitor the baby—through sound and/or video—while she's asleep in her crib.
Today's best baby monitors are not your mama's baby monitors! High-definition video monitoring is becoming the norm, and many baby monitors are now app-enabled or have Wi-Fi capabilities. Even basic audio monitors have stepped up their game, with many implementing DECT (Digital Enhanced Cordless Telecommunications) technology to eliminate the interference and the lack of security that comes from monitors using the 2.4 GHz frequency band. If you've ever heard your neighbours chatting through your baby monitor, you'll appreciate this change! DECT also prevents super-creepy baby monitor hackers from spying on baby—or you!
There are two basic types: audio and video/audio. Some are analog, and others are digital. All monitors operate within a selected radio frequency band to send sound from a baby's room to a receiver in another room. Each monitor consists of a transmitter (the child/nursery unit) and one or more receivers. Prices range from about $25 to $150 for audio monitors and about $80 to $300 for audio/video monitors. The higher the price, the more features you'll find, such as high-definition colour monitors and a vibration feature so you can "feel" your baby's call. The Safety 1st True View colour video monitor, for example, has night vision, the option of corded or battery use for the monitor and the camera, and a power-saving video on/off option.
Keep in mind that a higher price doesn't always mean higher quality. Even the most sophisticated and expensive models can suffer from audio and video interference, fuzzy video reception, and faulty parts.
Looking for baby monitors for baby nursery? Look no further. Check out our range here.
Audio Monitors
You might prefer one that has lights as well as sound. All the audio monitors we rated had this feature. The Philips Avent DECT SCD510, which sells for about $120, has a series of small LED lights on the parent monitor. The louder the sound in your baby's room, the more lights go on, so you'll notice his crying even with the unit set on mute. Audio monitors are generally less expensive than audio/video models.
With the exception of your own ears, audio-only options are probably the oldest form of baby monitor out there. Audio monitors are a pretty simple operation. You take the pickup base and place it in your nursery or where your baby sleeps. From there, you take your receiver where you're going, and as long as you're in range of the base, you'll hear anything and everything that goes on in the room.
Nowadays, this type of baby monitors also come with a few additional features. Most of them have two-way audio (where you can communicate with your little one through the receiver if you need to) and may also have other options built-in. The last time I looked at audio baby monitors, I mentioned the VTech Digital Audio Baby Monitor with DECT 6.0 Technology because it had two-way communication and a sleep/lullaby feature. It's still a great option if you want something that's audio-only.
Analog Monitors
These send signals from the monitor to the receiver in a straight shot, rather than being encrypted.
Digital Monitors
These encode the signal as it travels between the monitor and the receiver, making it nearly impossible for recognizable sounds to be heard by others. To find one, look for the word "digital" on the packaging.
Video/Audio Monitors
Video/audio monitors have a small wall-mounted or tabletop camera to transmit images to a video monitor. The receiver may have a belt clip for portability.
I'd say that Audio and Video Monitors are the most common type out there now. I'd say that the majority of baby monitors out there right now have some form of audio/video receiver screen with them. This was the type of monitor my wife and I had. I found it invaluable since, as I had mentioned above, my daughter was a pretty noisy sleeper in the early days. I had trouble figuring out whether she was awake or asleep, especially during sleep cycle transitions.
When you choose a video camera monitor, think about where you're setting the video screen up in relation to the crib or bed. With that in mind, consider your camera's zooming, panning and tilting options, along with how far they can zoom in. While just about all cameras have night vision options, the strength varies, and you might need to zoom in at times just to see if your child is rolling around asleep or awake depending on the angle you're set up at. Whether your camera projects in colour or black and white are really just a preference, and I don't feel as though it really makes a difference in the grand scheme of things.
If you want a camera with a really flexible range, the VTech 5″ Video Baby Monitor with Zoom/Pan/Tilt features a 170-degree tilting range while providing a 2x zoom. Depending on the size of your room and where you've set your monitor up, a 2x should be sufficient. If your child has a large room, or you've positioned the camera fair distance away, you should think about a camera with a larger zoom range.
You could also consider a multi-camera setup or one with a fixed camera and one that can be moved easily. The Motorola 5″ Video Baby Monitor with Zoom/Pan/Tilt comes with two different cameras that you can set up, and can be expanded to 2 more within the home. The really nice thing is that one camera can remain in your nursery at all times. At the same time, another runs on batteries and can be placed anywhere in the home you need it, especially if your baby falls asleep somewhere outside their room they don't normally.
Wireless Network Monitors
The Dropcam Echo is an example of a digital video camera system that uses your existing wireless network, allowing you to use your computer or another device as the receiver. (We haven't tested this type of monitor.) Parents go to the Dropcam website, sign in to their account, and then connect the Dropcam to their router using an Ethernet cable. (Once the connection is made, you don't need to use the cable again.) The Dropcam locates your wireless network, you enter your unit's serial number, and the unit begins streaming encrypted video that you can view on a computer, iPhone, iPad, or Android device. You mount the camera in your baby's room and plug it into an electrical outlet.
Like other systems, the Dropcam Echo allows you to put up more than one camera and monitor different rooms. The manufacturer says the Dropcam Echo automatically detects motion and sound, and you can get an e-mail message or notification on your smartphone or iPad when something changes in the baby's room. Dropcam will store your video feed for either a weekly or monthly fee.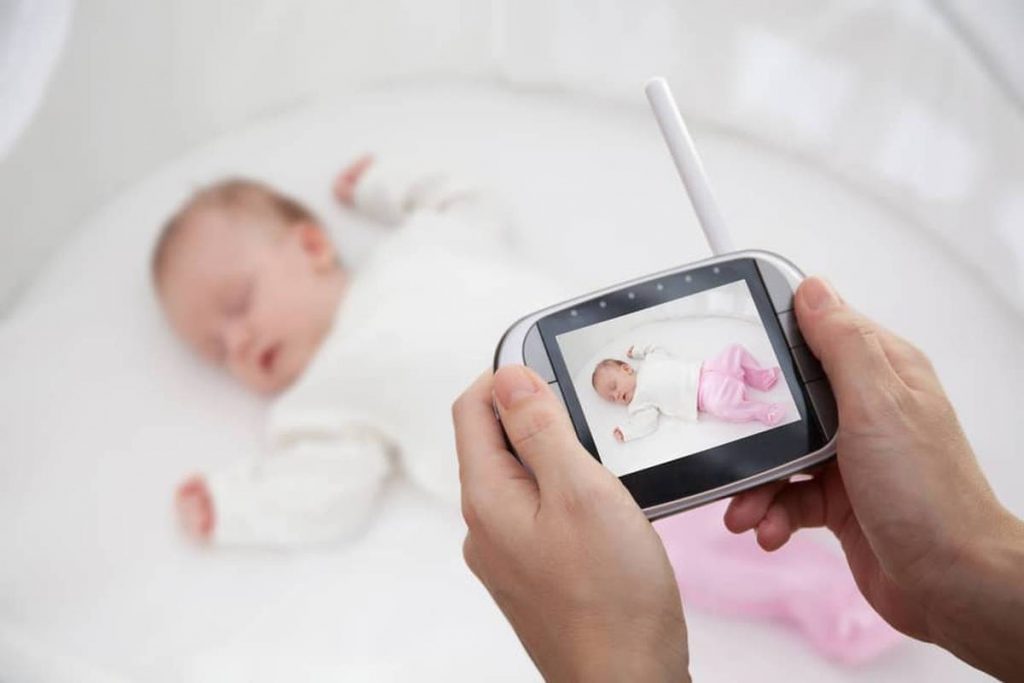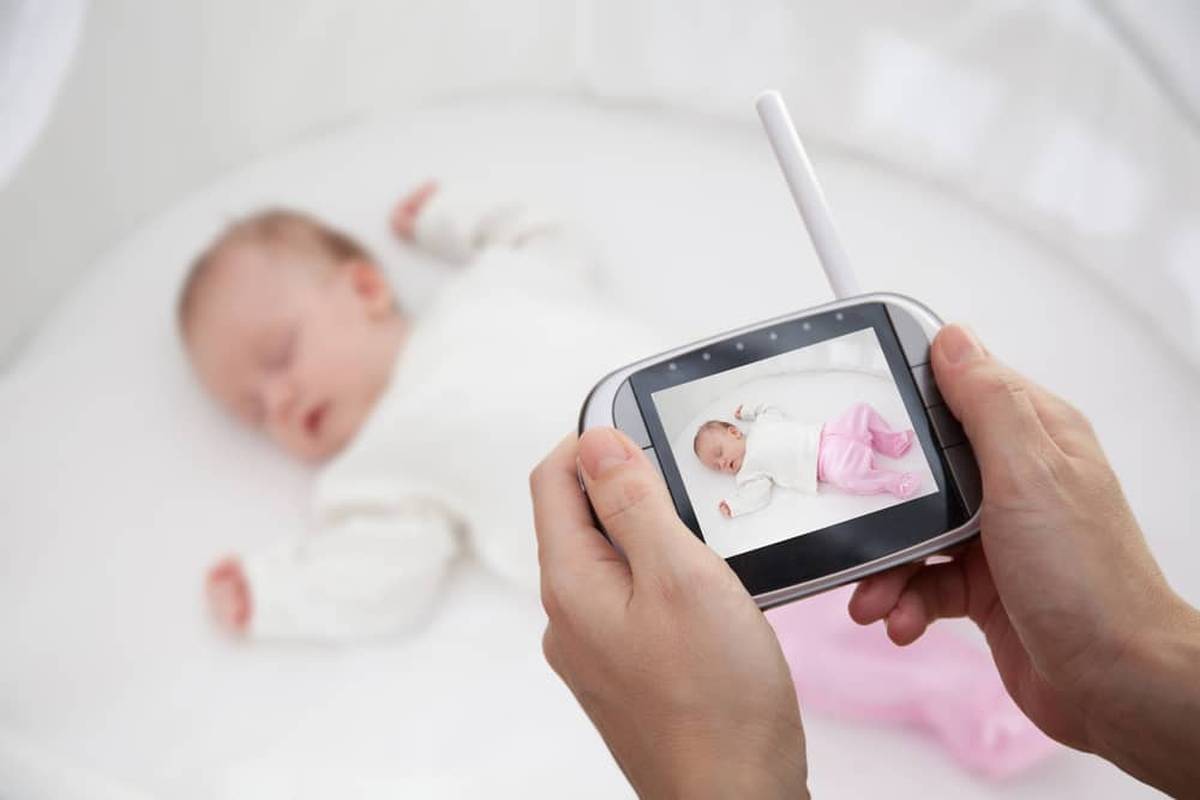 Movement-based Baby Monitors
Some of the neater concepts that have become more common in the years since my daughter grew out of baby monitor-age are technology-based solutions that go on the baby or in the crib itself. These movement monitors typically sit on the baby's clothing or go underneath crib bedding to capture if your child is still breathing, or if they are having trouble doing so. Since the dawn of safe sleep-like campaigns in the early 90s, the risk of SIDS has been cut down significantly. Still, you may have an active baby that starts rolling around in their sleep or getting tangled in things earlier than you'd expect. There are a couple of ideas here that might help. These solutions are really only effective for the first few months of your baby's life. By the time they're comfortable in that 6-9 month range, you probably won't need these anymore.
Owlet Smart Sock 2Take the Owlet Smart Sock 2 Baby Monitor, for example. This little monitor fits with a tiny sock around your newborn's foot. Using a low energy bluetooth connection, it helps monitor your baby's oxygen levels and heart rate. If there is anything unusual, it alerts a parent or caregiver right away. Owlet comes with 18-hour battery life, meaning that it can usually last a full day at a time for a newborn's sleep schedule, and since it is really non-intrusive, your baby shouldn't notice it at all while it is on their foot.
One of those in-crib solutions I was referring to is the Angelcare Audio & Movement Baby Monitor with Two-way Communication. This type of monitor is similar to the earliest movement-based examples and slips under your child's mattress pad. Should the monitor not detect any motion within 20 seconds, it will alert the parents right away. The unit comes with a temperature sensor for your nursery as well, which tells you visually whether the nursery is too hot or cold. In case you need it, this Angelcare monitor also comes with two-way communication if you want to speak with your baby. There is a much more comprehensive version available as well with a built-in room thermometer on the base and a video screen. This one is the Angelcare 4.3″ Baby Breathing & Video Baby Monitor with Zoom/Pan & 2-Way Communication
Check out our range of safety baby monitors here.
Features
With so many wireless devices in the home potentially causing interference, it's important to make sure your baby monitor transmits sounds and images clearly. Here are some features to consider.
Frequency Band
The closer your monitor's frequency is to that of another device, such as a cordless phone, the more likely it is that you'll hear static or cross talk.
More than one manufacturer has addressed the interference problem by using the 1.9-GHz frequency band. This frequency, reserved exclusively for voice-only applications by the Federal Communications Commission, is called DECT technology, for Digitally Enhanced Cordless Telecommunications.
So we recommend choosing a baby monitor that uses a different frequency band from your cordless phone and other wireless products in your home. The band that your cordless phone operates on should be printed somewhere on it. Remember that interference can vary widely depending on where you live, the electronic devices you have at home, and the ones your neighbours have. If, for example, you have a 2.4 GHz wireless product, such as an older cordless phone, choose a baby monitor that doesn't operate on the 2.4 GHz frequency band. People with newer phones that use DECT will have fewer issues with interference.
Batteries
Most monitor systems have an electrical cord or non-rechargeable battery option for the unit in the baby's room. And receivers typically have an electrical cord or rechargeable batteries. Some models are notorious for burning through batteries at an alarming rate. Parents have complained that even monitors sold with rechargeable batteries built in can drain quickly. Our Baby Monitor Ratings, available to subscribers, include an evaluation of battery life. Subscribers can also check out our battery report and Ratings (for subscribers).
Handheld Audio/Video Parent Unit
Video baby monitors, both digital and analog, feature a colour LCD video screen in the portable unit so you can watch your baby without being tethered to a video console. But screen sizes vary, so make sure the model you're considering is large enough to see your baby clearly. Some versions let you control the brightness of the screen.
Night Vision
Many audio/video monitors feature infrared light or "night vision" so you can see your baby on the monitor even when she's sleeping in a dark room. And some audio models feature a night light on the nursery unit that you can activate from the receiver. Other features may include adjustable brightness, and the ability to let you activate music or nature sounds to soothe your little sleeper by remote.
Temperature Sensor
Some models have an adjustable sensor that monitors the temperature in your baby's room. The ideal temperature should be 68 to 72 degrees F.
Motion and Sound Sensors
Some audio/video monitors filter out "normal" sounds and motions. The receiver is supposed to turn on only when your baby makes an unusual motion or sound, such as crying or rolling over when he's waking up from a nap. This feature is designed to extend battery life, although the receiver should be docked for overnight monitoring to keep the battery charged. We haven't tested any models with this feature, so we don't know how well it works.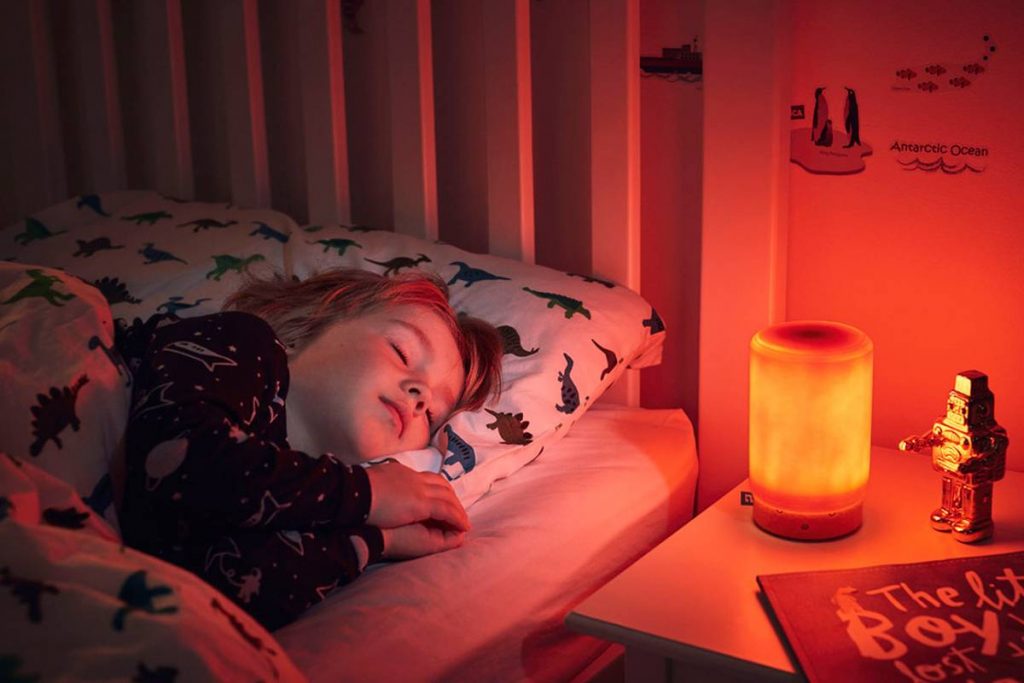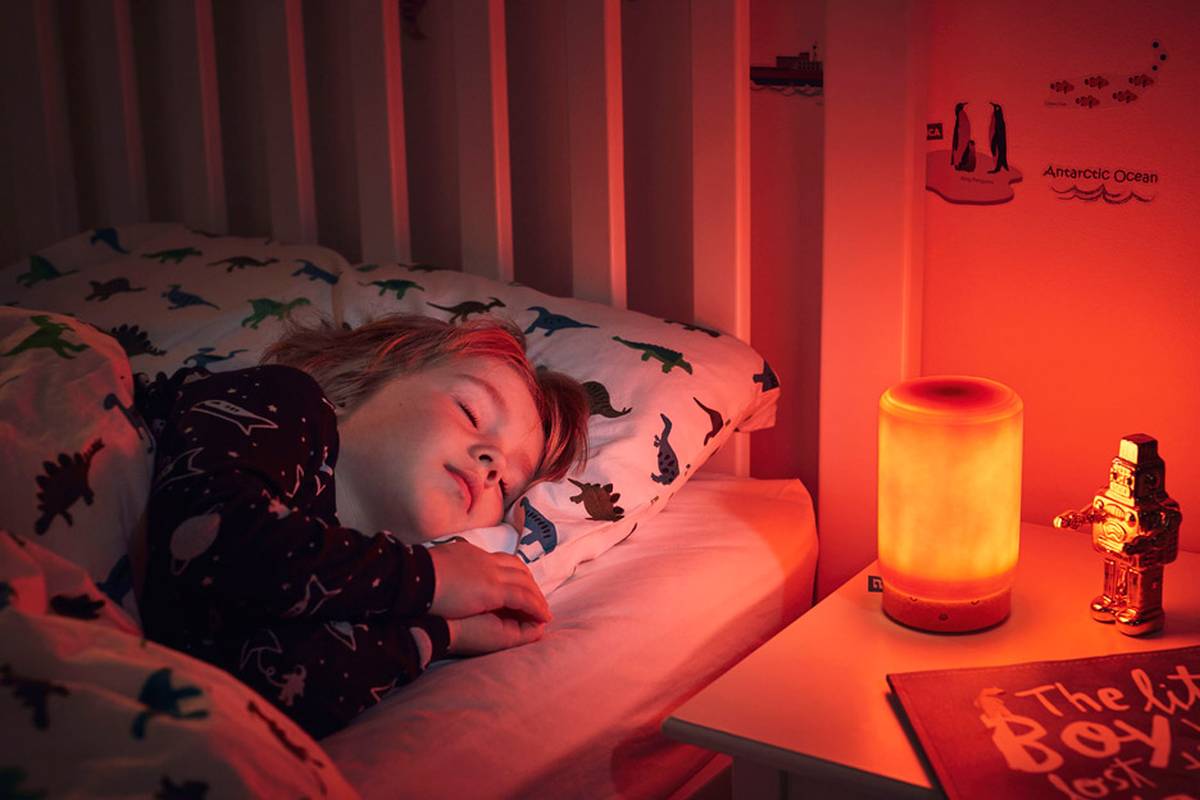 Sound and Lights
With this common feature, the receiver's lights turn on when your baby makes a sound. The louder she cries, the brighter the lights will become, or with some models, the more lights will come on. This is helpful if the receiver is in a noisy room because you can turn the volume down and still know when your baby is crying.
Out-of-Range Indicator
This is a light or beeping sound that lets you know that you've reached the monitor's range limit. If you have a model without this feature, static might be the only indication that you're out of range. (A monitor's range can vary due to your home's size, its construction materials, and other factors.) The greater the range, the better–especially if you plan to take your monitor outside.
Low-Battery Indicator
Look for a monitor with a light or an icon on an LCD that lets you know when the batteries in the receiver are running low.
An Extra Receiver
With two, you can keep one near your bed and carry the other around with you.
Expandability
Some monitors let you add up to four cameras, which is helpful if you have more than one child to monitor or want the system to cover more areas in your house, such as a nursery and a playroom. You can mount multiple units throughout the house.
Connectivity
Some audio/video monitors connect to VCR/DVD recorders or televisions so you can watch your baby on a bigger screen. If you have picture-in-picture, you can watch TV and your baby, too.
Volume Control
This is an important feature, so check that it's easy to access. It shouldn't be part of a complicated menu you access by tabbing through a lot of screens. All the models we tested have a volume control on the side.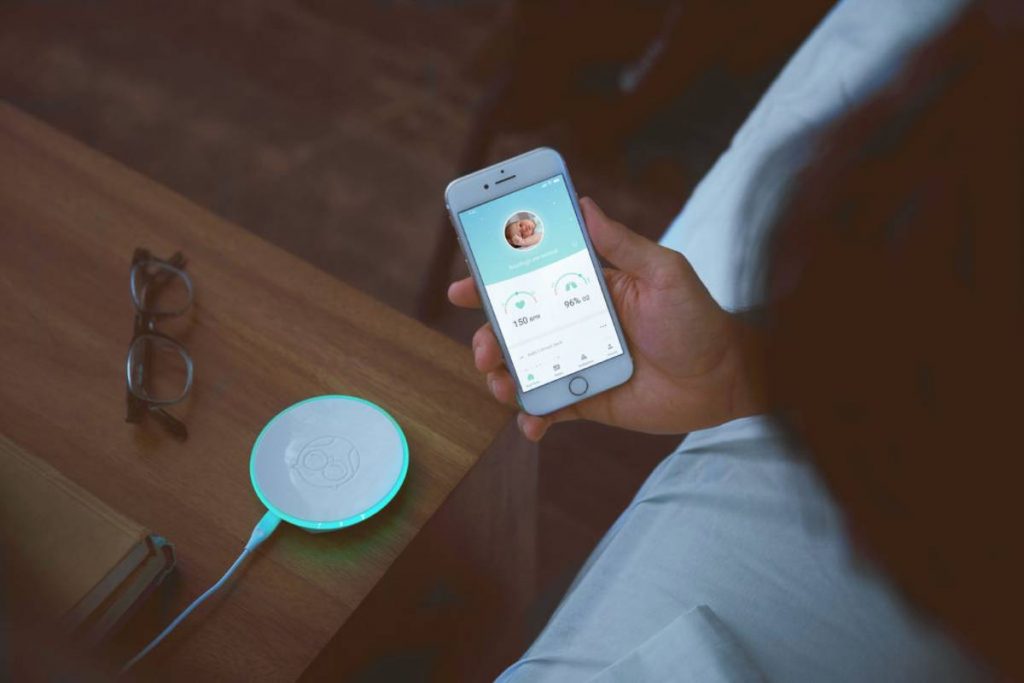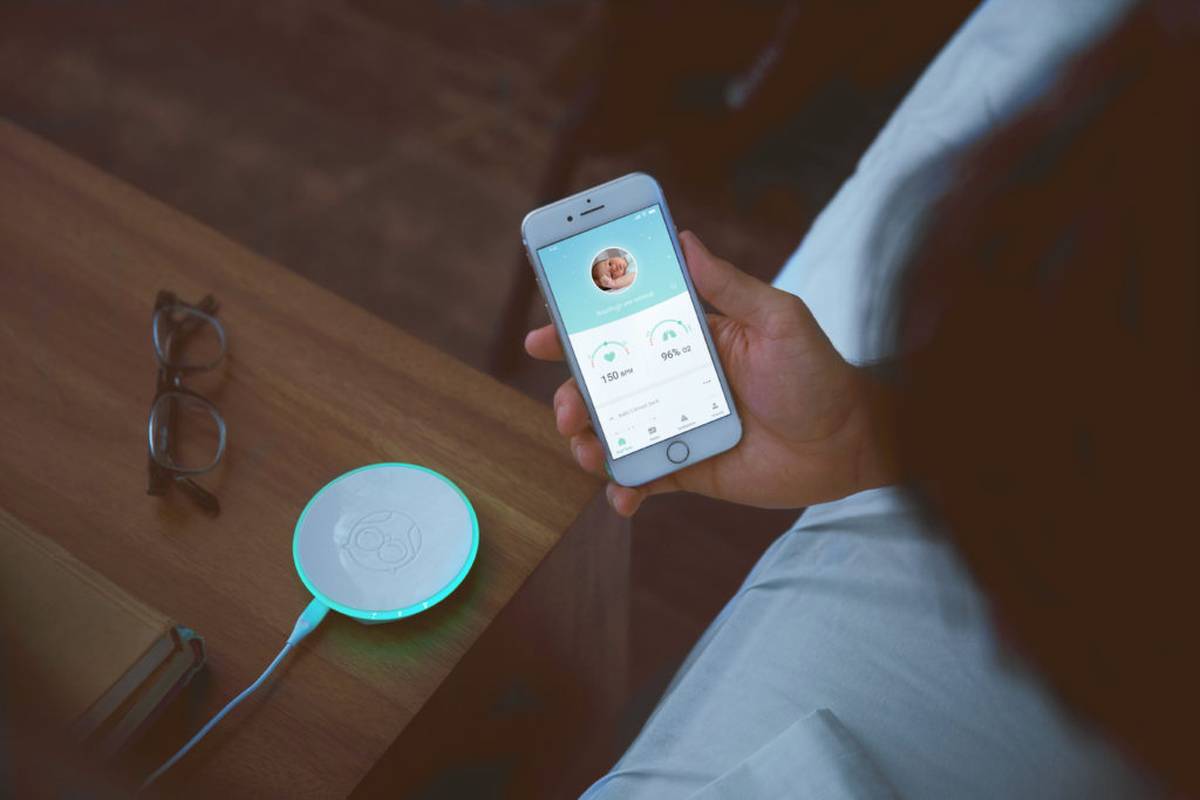 My Baby Nursery has the biggest range of nursery baby monitors for you to choose from.
Baby monitor privacy and security issues
Audio baby monitors operating on public transmission frequencies mean that anyone with a receiver (such as a two-way radio, walkie-talkie, or another baby monitor) could listen in to conversations you have near the baby monitor. 
If you're using a Wi-Fi enabled baby monitor, set it up with a secure login password known only to you (separate to your local Wi-Fi password). 

If you don't change your camera's login password from the default (which is often blank), you risk leaving your connection vulnerable to hackers.

There've been several reported cases of hackers remotely yelling at babies via unsecured Wi-Fi baby monitors, or accessing open webcam feeds that haven't been protected with a unique password. 

Make sure your Wi-Fi monitor is upgraded to the manufacturer's latest firmware version to close potential security loopholes (the instructions should tell you how to do this), and that any associated smartphone apps are also up-to-date.
Hopefully, you've come away with a few more answers to your questions. If you're a parent, what type of baby monitor did you end up choosing in your home? Tell us in the comments below.